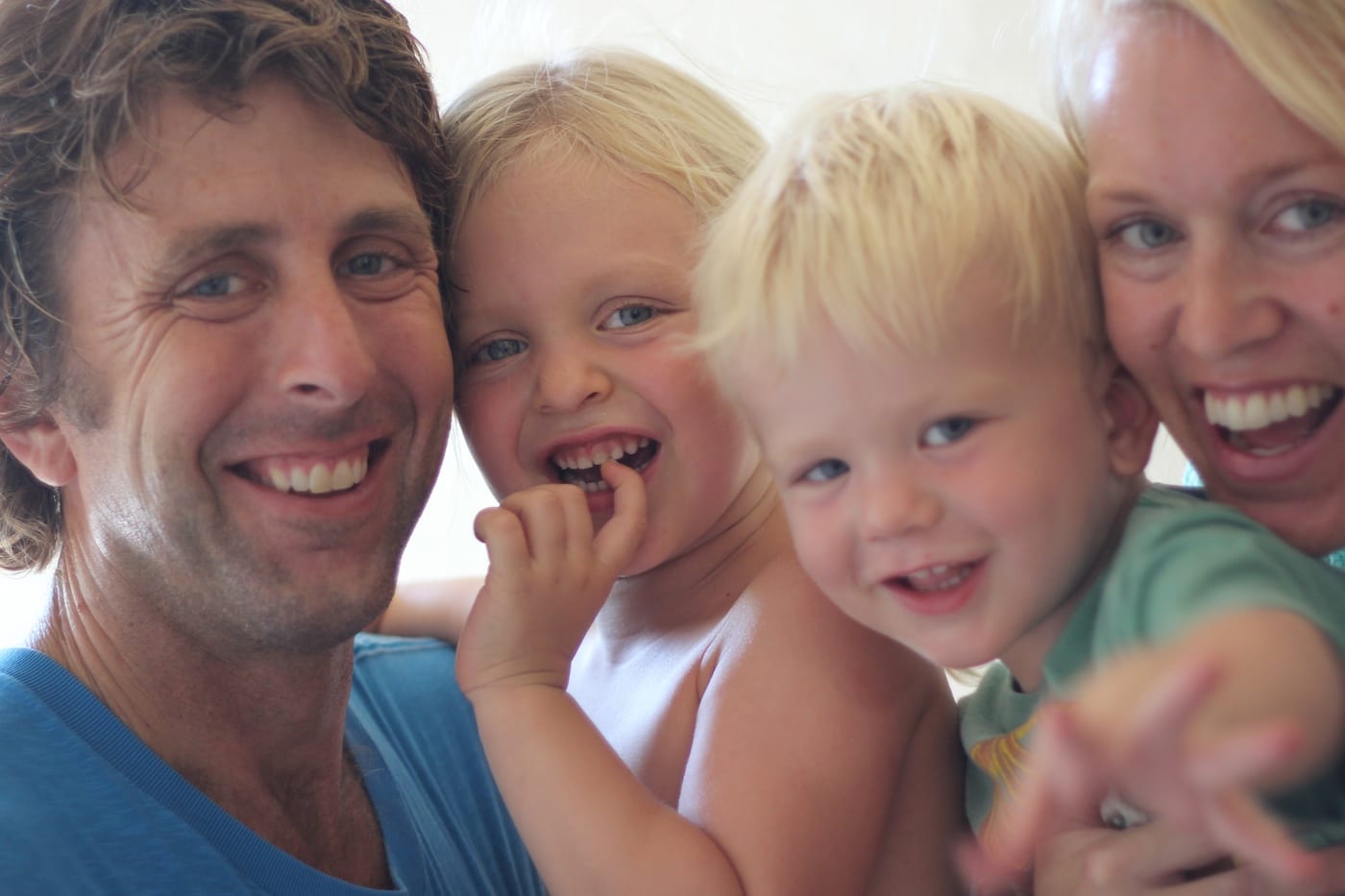 This is us. I'm Pat and I do all the writing around here. And that's Ali, she started dating me when she was sixteen and just couldn't get enough; so eventually she married me, sailed around the world with me, raced across America with me, drove from Alaska to Argentina and all over Europe in a '58 VW Bus with me, finally allowed me to impregnate her, drove to Mexico in a '65 Porsche 356 with me, gave birth to our Mexican baby girl Ouest (pronounced West), moved onto another sailboat, got frisky with me, had a Mexican baby boy this time, named him Lowe (pronounced Low), sailed all over Mexico with me, sold that boat, and now drives all over the place with me in a '66 Dodge Travco. We've got a pretty good life.
And these are our kids Ouest and Lowe. Ouest was born in December of 2009, and Lowe came along in August 2011. They are pretty neat to have around. We tend to take a lot of pictures of them. We do this to show them they were having fun when they were little, before they grew up and hated us.
And there you have it. Us. In rambling run-on sentences.