We rolled out of Georgia, through a bit of Alabama, and into the Florida panhandle. One of those places that we've always missed. In part, because we generally can't stand Florida. But hey, we're just passing through, we can give it another shot.
Another swimming hole we couldn't enjoy. Gators, gators, everywhere. Well, gator warning signs everywhere. This was at Falling Waters State Park, which is way, way up, at 300 feet or so in elevation. A veritable Floridian mountain. There is a cool waterfall that disappears into a sinkhole, but they've been so dry that only a few drops were falling down into the abyss.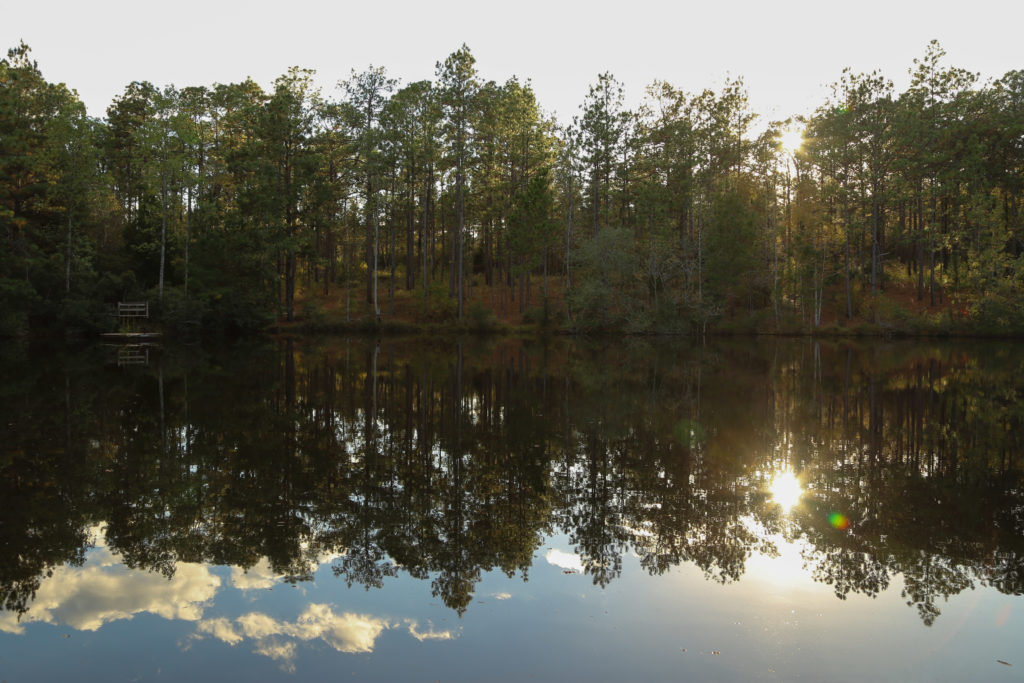 The park is crisscrossed by wooden walkways to keep people—kids— from falling into the sinkholes scattered all over the place.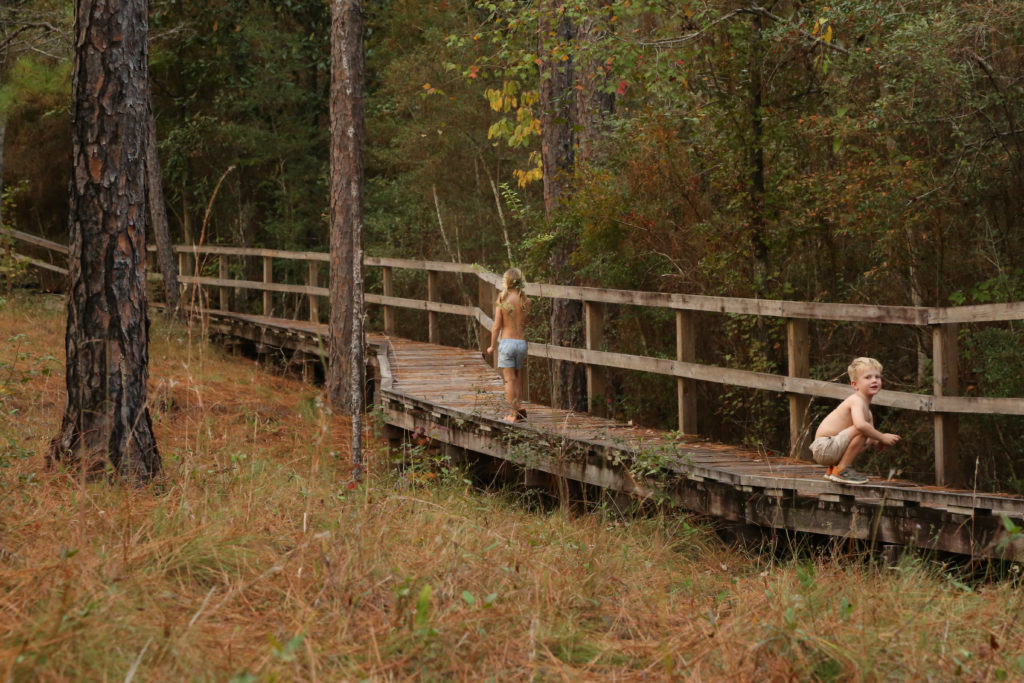 We ended up in Baker, Florida. An anonymous sort of weird place for us to stop, but we've had some projects we wanted to get done, and there was a cheap AirBnB with a big yard here, so we planted ourselves for a week. We did clear our project with the owner, though we may have understated the scope of the build just a little bit. Mainly because the minute we started digging into one project we decided to do a dozen more.
When we bought this Airstream we did so in large part because we could just move right on in without needing to do anything. The first night we owned it we could be sleeping in it. But after a few weeks living in it it was inevitable that we'd have things we wanted to change.
The number one project was building the kids' bunk beds. That was the major job. Beyond that there was just a lot of little things. The red was too much for us. It's fine for a while, but eventually just hurts your head. The curtains are water stained. We didn't like the fridge cover. The cabinet in the pantry was only utilizing about half the available space. The wall above the fridge was a mess. Rivets were missing all over the place. An old unused thermostat was sticking out of the wall. Like I said, there are minor things that didn't work well for us visually, and as a family of four in a 22 foot space.
Destruction underway. Time to make this Airstream ours.
I bought a $25 jigsaw and a $25 cordless drill. That's the extent of my power tools.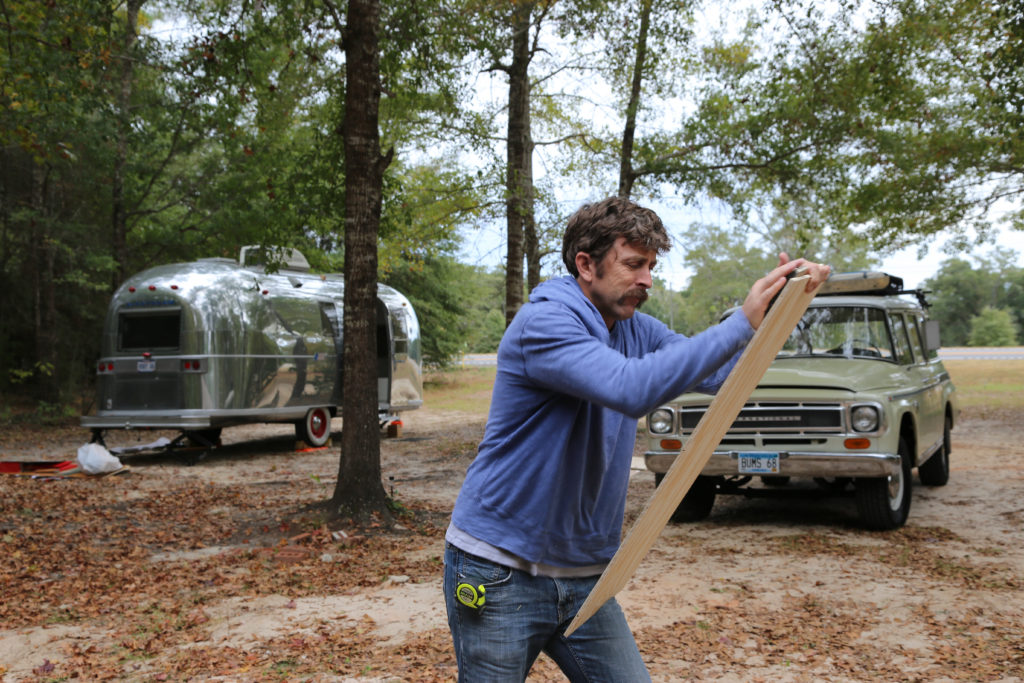 Florida has furry spiders the size of your palm. Enough said.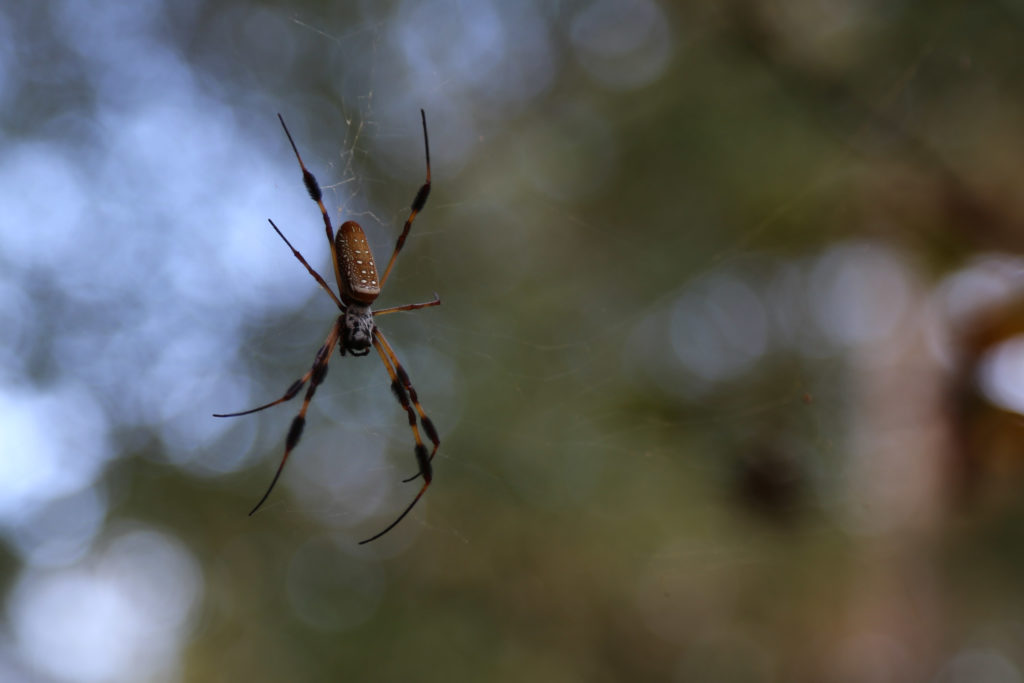 Found this place down the road. Didn't catch anything, which I'm sure had nothing to do with Lowe throwing 1,000 rocks in the water.
I'm sure you all know where I land on the political spectrum. This week has disgusted me—and the thought that my children could very well be teenagers before there is another change of hands truly saddens me. I'm thankful now, more than ever before, that we've provided a life for ourselves with so much mobility and so many choices. We should be in Mexico again soon—if they'll still have us.