It took us seven days, but we got it done, and the Airstream now feels much more like a home. Everything got a fresh coat of paint, cabinets were rebuilt to make them more user friendly, new cubbyholes were added under the kids' new bunk beds, book cases were built, upgraded power outlets with USB replaced the old, all the cabinet hardware was installed so that they actually close and lock, new curtains were ordered, tons of rivets and empty rivet holes were replaced, random 50-year-old wiring to non-functioning switches were removed, and the list goes on. Fortunately, all the work was cosmetic and done with the aim of creating a more pleasing and useful space for us to live in. I haven't had to do any work at all on electrical, plumbing, or exterior.
Anyway, that project is done and we feel much happier in our new home. The kids were thrilled with their new beds. There is something about bunk beds that just brings joy to children. I had bunk beds when I was a kid, and I didn't even share a bedroom with anyone. Best of all, Ouest and Lowe both knew which bunk they wanted, and there was no arguing.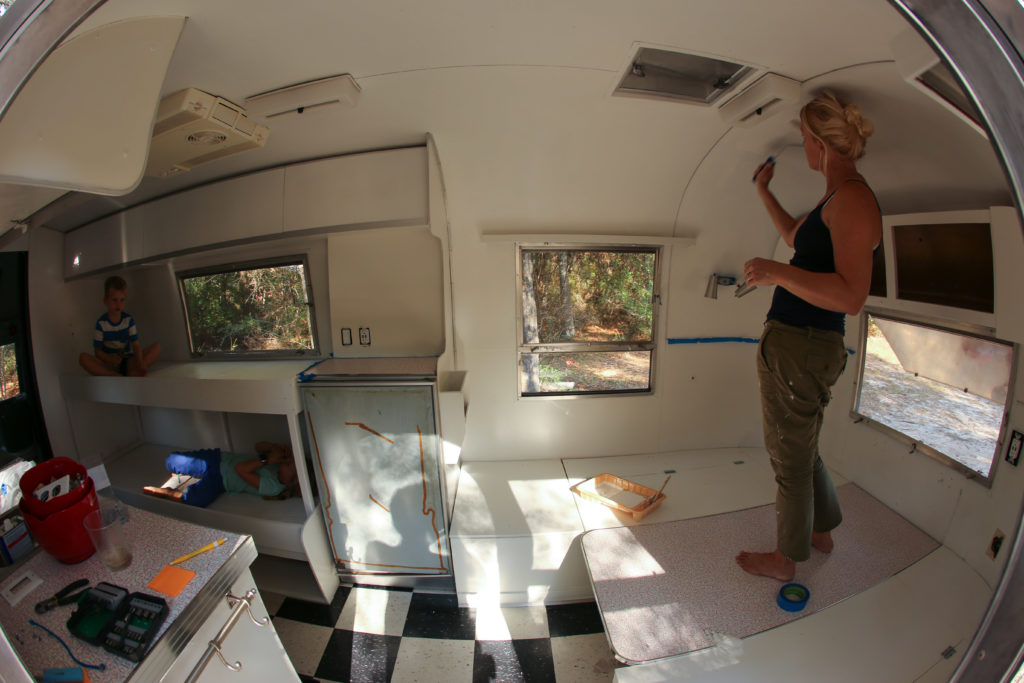 These cushions were from the couch where the beds now reside. They were fun to play with for a day or two.
After a week of being 30 miles inland from the beach, we packed up and dropped down to Destin, Florida. I've mentioned before that Florida is really one of our least favorite states. Driving around down here couldn't be any less interesting. There is just nothing on the horizon. Ever. All I see in Florida is a steady wall of Dollar Stores and strip malls. I'd feel bad for saying that if it weren't true, but take a drive from Destin to Pensacola some time, and tell me I'm wrong. The one saving grace is, of course, the beach. Destin's beach is insanely beautiful. If there is a better grade of sand out there, I've never come across it. White, fluffy, sticky smooth for building, yet somehow non-sticky on skin. It's the best. Combine that with the clear blue water, and it's a tough combination to beat.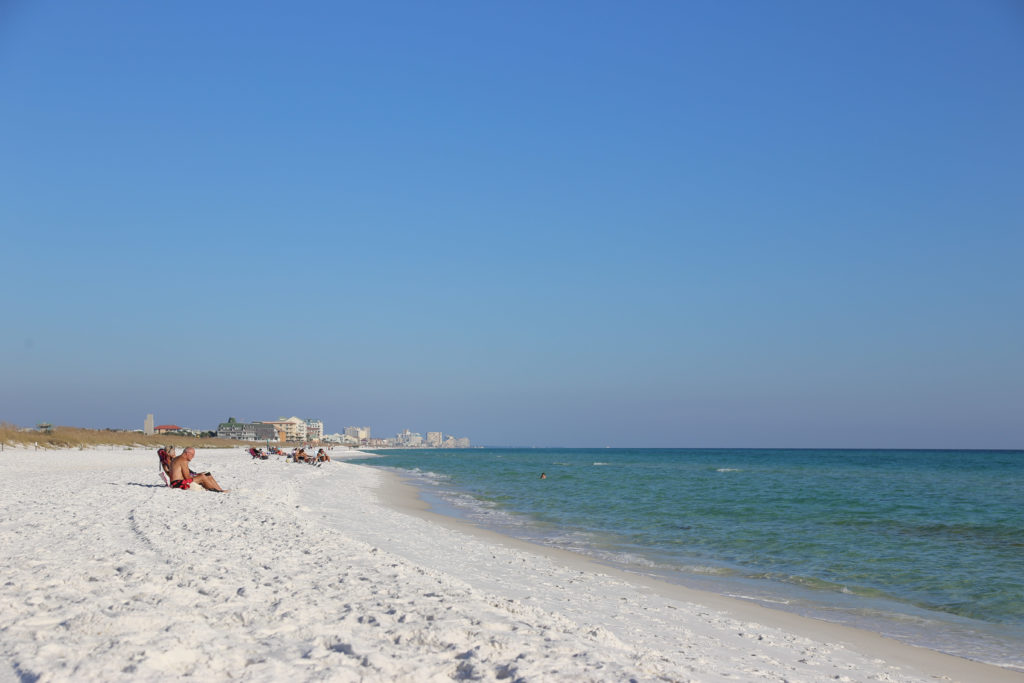 It is November, though. Starting to get a little chilly.
The new bed makes an excellent platform for driving cars.
Severe drought down here—sorry kid, no fires.
Ouest, the whole tongue lolling outside your mouth when you die thing—it's a myth. Acting 101. Look at your brother. That's legit death right there.
Getting Hermie and Crabby some exercise.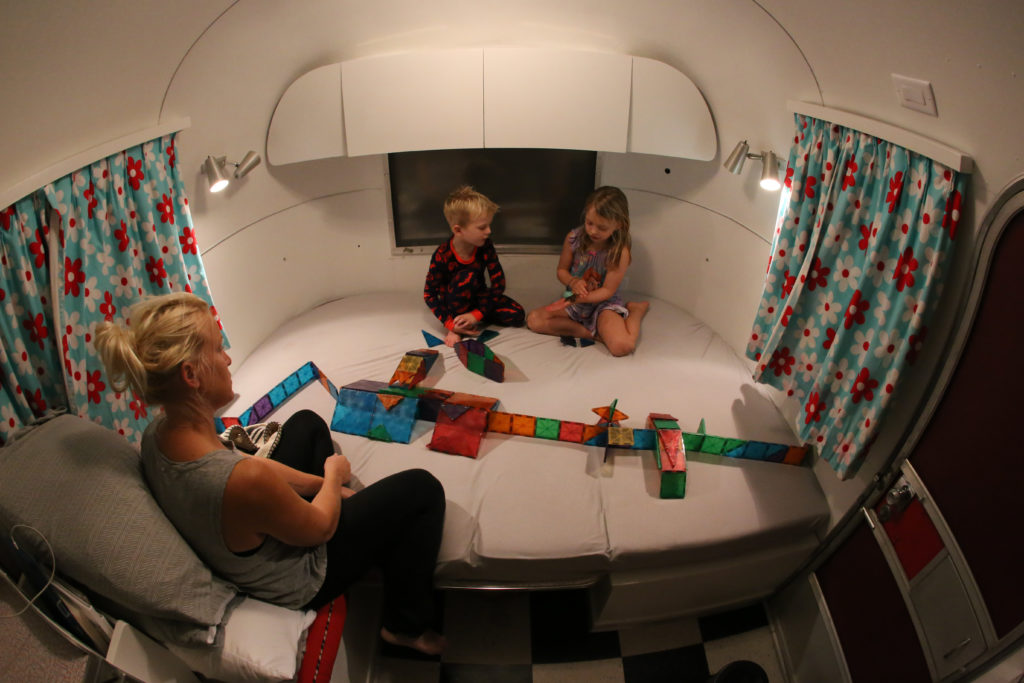 Hopefully we'll get our act together in the next few days and take some good interior and exterior photos of the Airstream to really show everyone how we're living in our twenty-two feet.