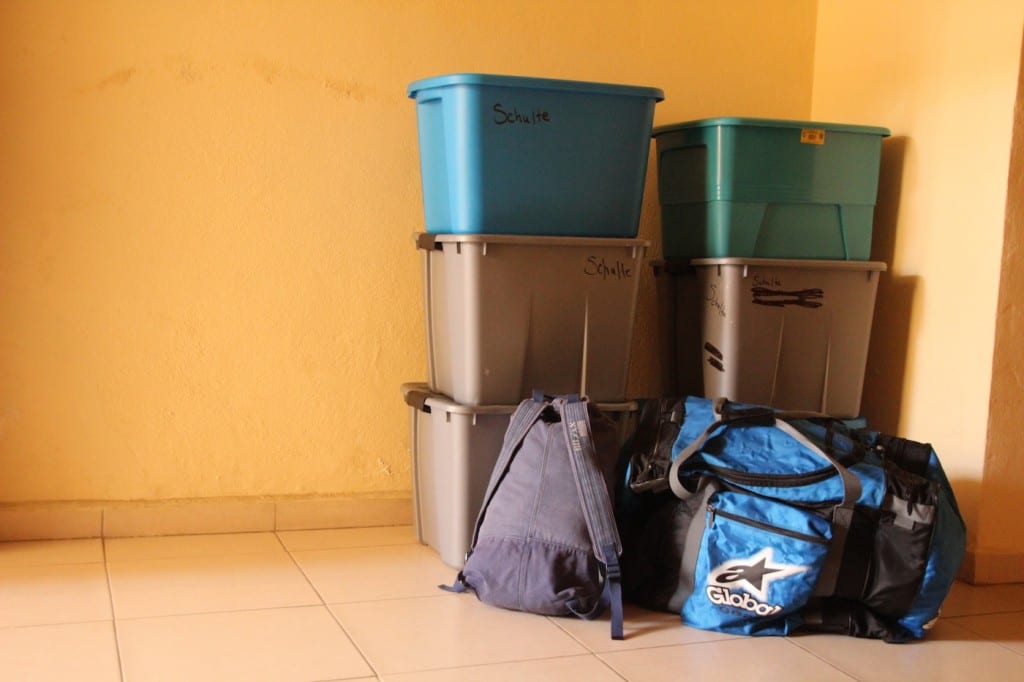 I'm not sure if we've ever called ourselves minimalists. It always feels as if we have more of everything than we could ever need—be it food, clothing, or toys. And yet this pile of boxes is everything we own. Well, that's not entirely true, we do have a surfboard and a bag of tools on the boat still. But that's it.
A family of four with six boxes of belongings. And not because we are homeless—though we might meet that definition—but because we just really don't like to have a bunch of stuff. And look, we don't need it. Ali and I are happy, our kids are content and thriving, and on the surface at least, we are normal.
Six boxes. We have two kids. Are you wrapping your head around this? Because I'm not. I really don't think about our minimalism as minimalism, if that makes sense. I never think about it at all. It just is. I guess we've lived this way for so long now that it has become second nature—it's no longer a conscious decision. In fact, it's not a decision at all. But I think it is a way of life that enables us to go on doing exactly whatever the heck it is that we want to do. Being able to load all our belongings on an airplane for $200 makes that big move from one country to another feel a whole lot more doable than wondering, "How could we move? How could we change course? How could we get all of our stuff from here to there?" For people like us these would be the worst questions we could ever find ourselves asking. We need our mobility. It's a part of us.
Socialize