We love Carnaval in Mazatlan. This is our third time being here. We missed one year when Ali's sister decided to marry in February, but I'm not still mad at her, or holding a grudge, or anything.
Lowe got us ready for the big day at his Hair Shop. We all looked great. Then he put up signs around the campground. Five minutes passed and he was asking me why nobody was coming. He was definitely filling a niche, but it didn't take, and he had to file for bankruptcy.
Setting up shop. These things sell like hotcakes.
Families get there early and block off the entire parade route for miles.
This guy was stopping all of these vendors from coming up onto the main parade street. There were tons of them already, and he was basically saying that they were too late. It was funny watching them try to sneak around the block and through the parking lots with these big colorful contraptions. I saw this guy sprinting back and forth to stop them.
Just waiting for Al Roker to show up.
The end of the night for us. The parade had yet to start, but we'd been there having a good time for about six hours.
The great thing about Mazatlan's Carnaval is that two days later, they reverse the route, and run the parade again in the afternoon for families.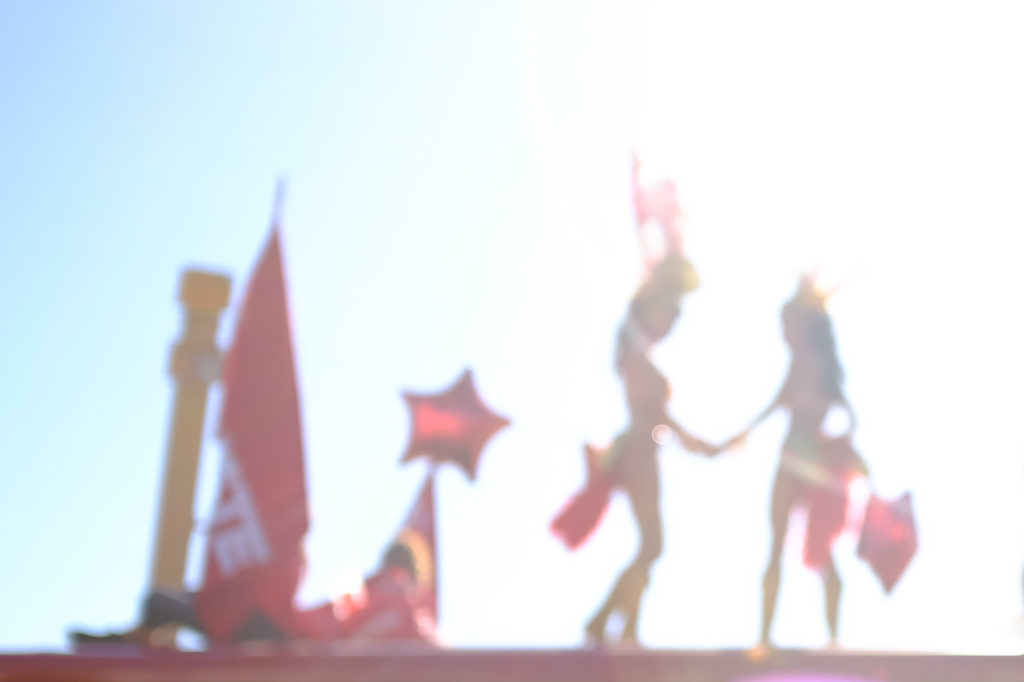 One side of the parade route is lined with bleachers. By the time we get there the bottom area of the bleachers is always packed solid with people. But there is always plenty of space near the top if you can do a little climbing. We always feel like we've snuck into a big league baseball game when we suddenly pop up in a nice space from the back.
The theme this year was Dragons.
The parade route goes for a couple of miles like this. Despite the huge crowds, the whole event, both days, feels super family friendly and fun.
Batman looks likes he's had enough.
This looks like the perfect treat for the kids right before we head home for bed, right?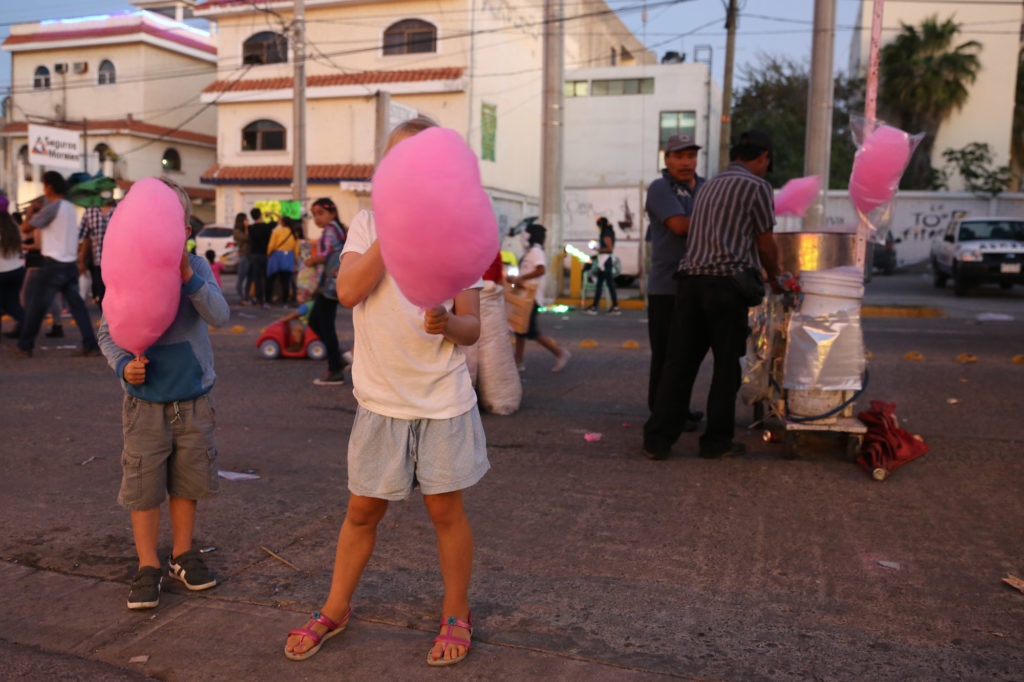 Another successful, fun Carnaval in the books.