Here's the problem with Georgia—there are all these great State Parks with camping right on the lake, or on the river, and then there are the alligator signs. Oh, how I wish I could dismiss those signs. I mean, look at that water. Think of the hours of play my kids could have. Damn alligators—can't just share nicely with others.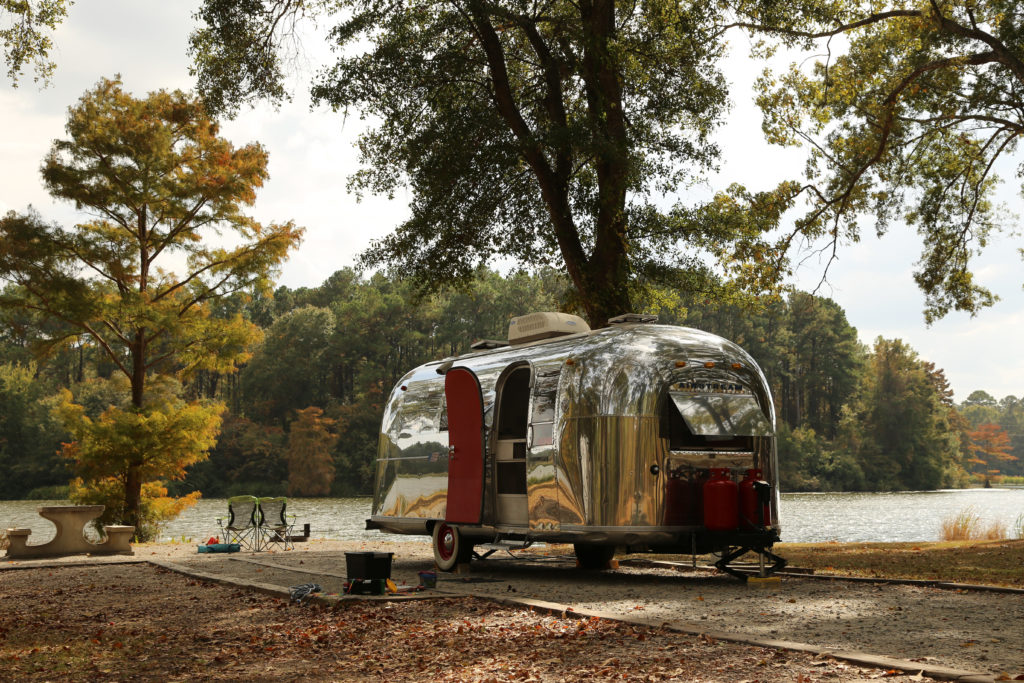 Mustache trimmin' and Coors Light drinkin'. What? This is Georgia, out in the country, it's totally acceptable. Well, maybe not to my wife. And hey, you try and find an IPA in this state.
I'm told that south of Macon is where the bugs show up.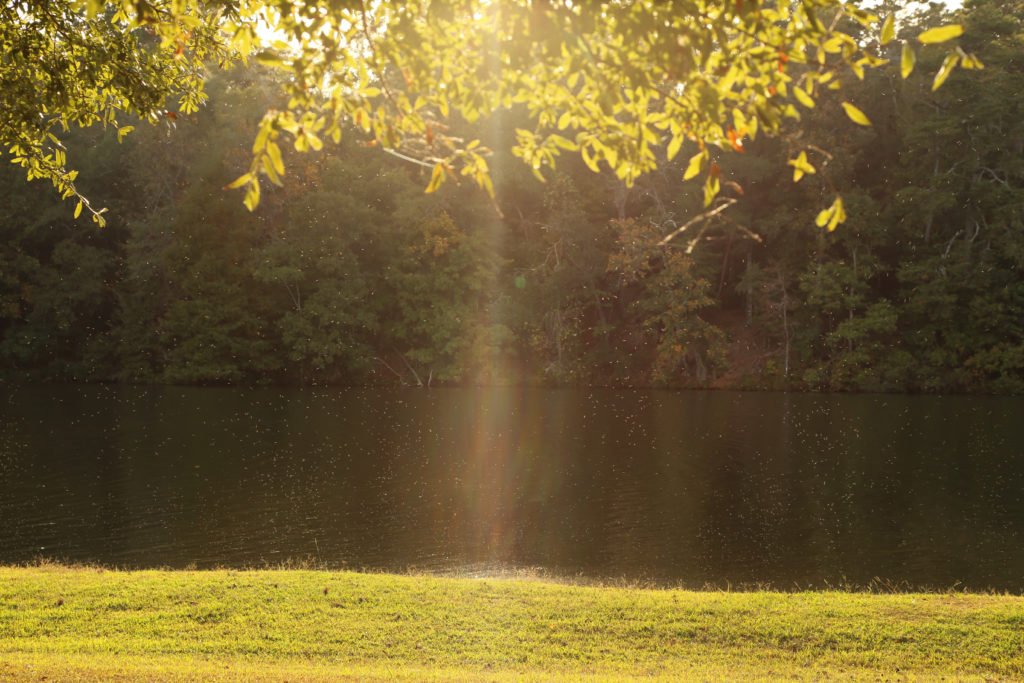 Speaking of bugs. Ali thought she had gotten some poison ivy on her arm, until we were talking to a couple of locals who spotted her arm and said, "See you found yourself some chiggers." Chiggers—lovely microscopic bugs.
In all seriousness, Georgia has been a lovely state to roll around in. Pleasant towns, quiet backroads, and nearly empty campgrounds located in beautiful spots. We're not complaining one bit about it here, even with the gators and chiggers running wild.