With the huge Semana Santa holiday on the way, the stores in town start filling their aisles floor-to-ceiling with cases of beer. To the point that it's tough to get in the store to buy anything other than beer. In fact it's tough to even get in the store as the lines tend to wind down the sidewalk. They expected 20,000+ people this year, in town for the holiday. For a town with no hotels (other than boutiques and homes for rent) that's a heck of a lot of people. On top of that, rumors were swirling that the authorities weren't allowing beach camping this year. That threat alone, it seems, kept a lot of people from coming, because based on our experience in the past, this year was calm.
We all love our friends here in Sayulita.
Ouest, age 18.
Lowe opens the door in the morning and lets Tango in. He gets his bowl of food out. Then, content, they talk about the day ahead.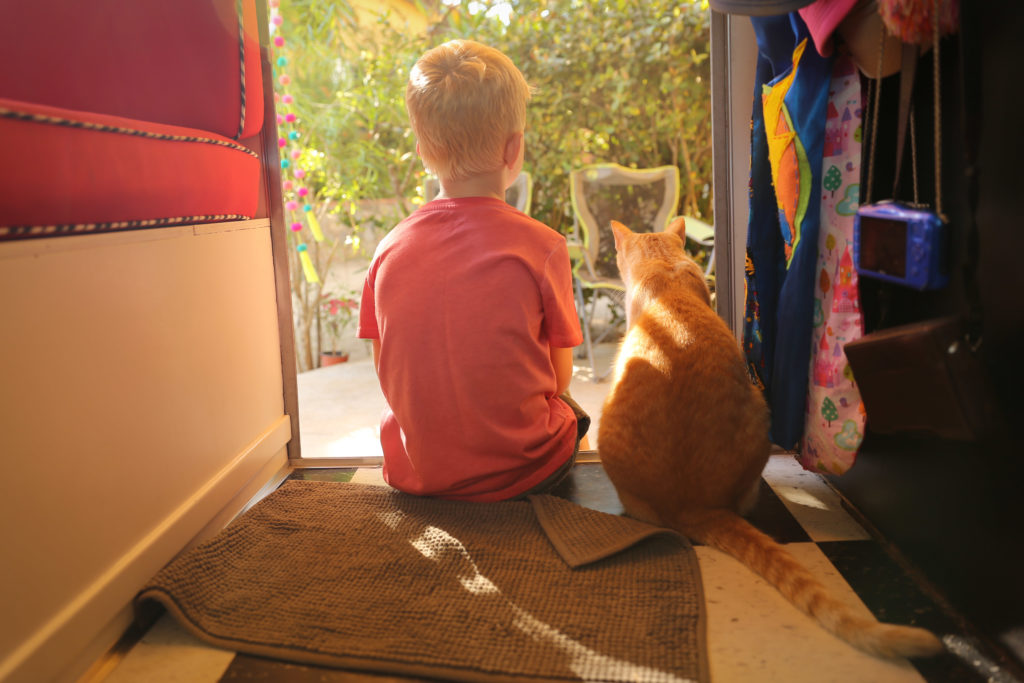 We have a friend who lives at the top of this hill. The view and the breeze are amazing, as is the sweat running down your back by the time you get to the top.
Seriously, that is a small crowd for Semana Santa.
"I'm going to be happy, don't know when I'll be back."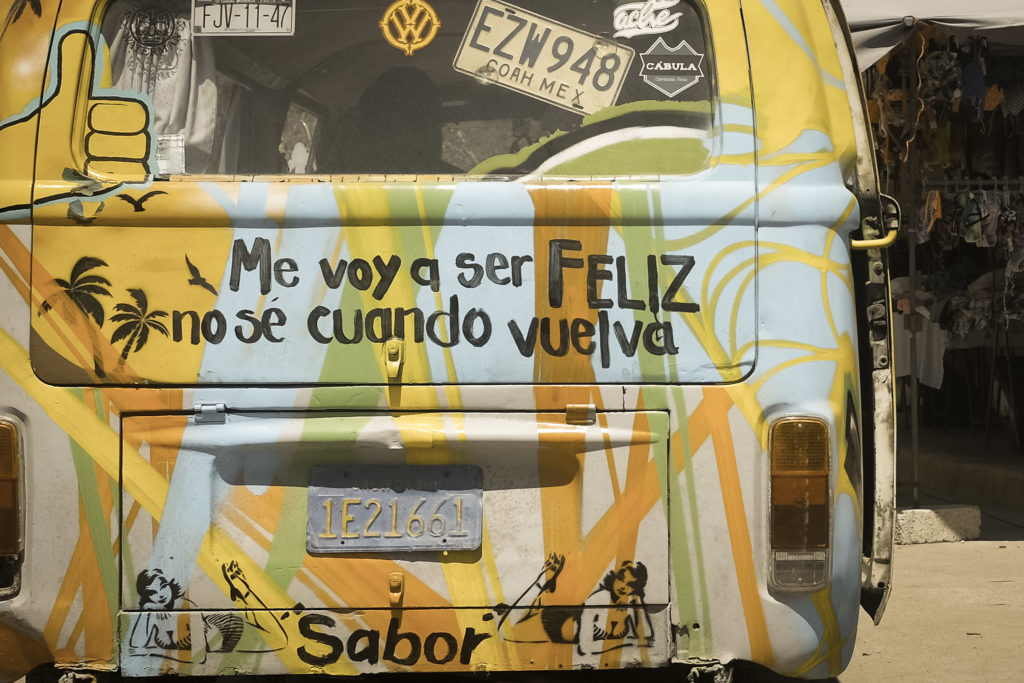 We love these carnitas tacos served right out the front door (they've now knocked out the front wall, actually) of a young couple's house, and have been for all the years we've been coming here. So perfect and moist, and about 75 cents each.
A friend of ours was out the other day teaching his daughter to surf, and got some video of Ouest catching a few waves.
SaveSave