Houston, Texas. Who knew it could be so cold?
Good prep for our trip up north to Portland, though. The kids finally got their Christmas lists together. We read a Berenstain Bears book years ago in which Sister Bear makes a long Christmas list, and Brother Bear warns her that if it's too long you won't get anything because you're being selfish. Our kids were like, "Papa, is that true?"
Of course it's true. And ever since then, their lists have been well thought out, and nowhere near being selfish.
Lowe is super excited about the Bug Vacuum, ranking it #1 on his list. Ouest has a remote control car/boat hybrid as her top choice for 2016. Will Santa deliver?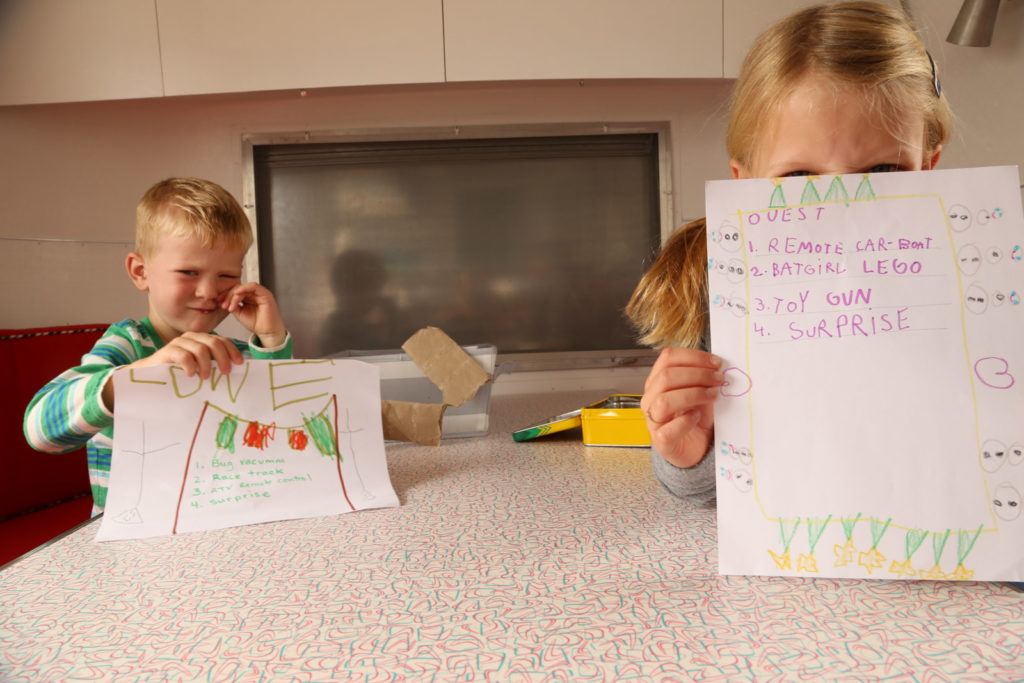 They discovered they could climb up on the roof. Wonderful.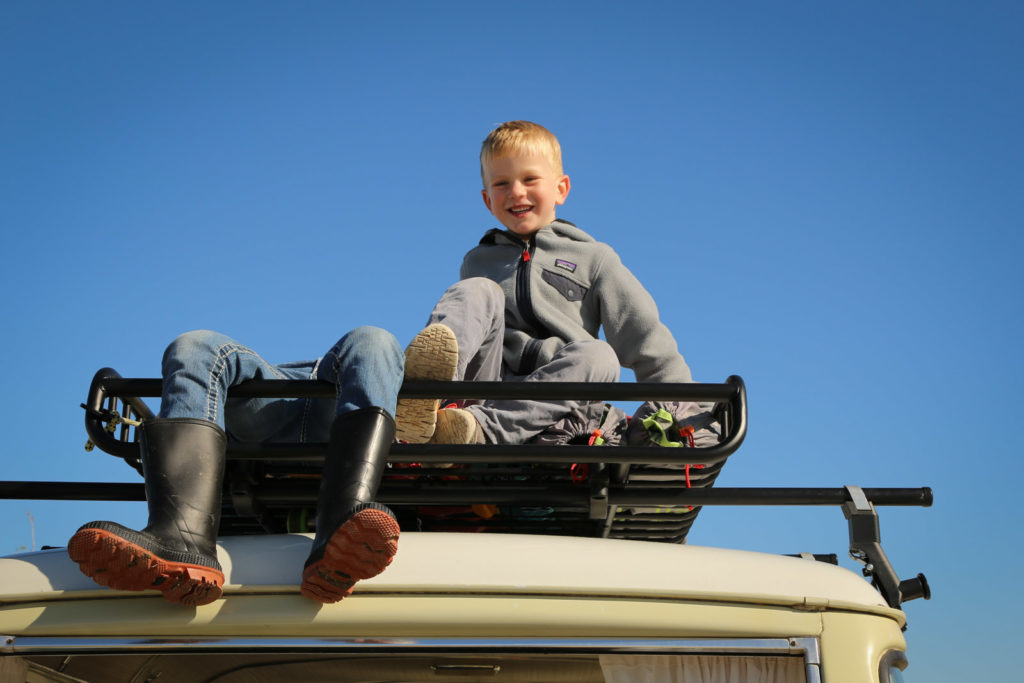 We decided since we were in the States still, that we may as well take the opportunity to go visit Grammy for Christmas. Being in the States just makes finding friends and leaving our stuff behind so much easier. Plus, flights are cheap. And of course, we all just want to see Grammy, too.
Parked up in our friend's driveway.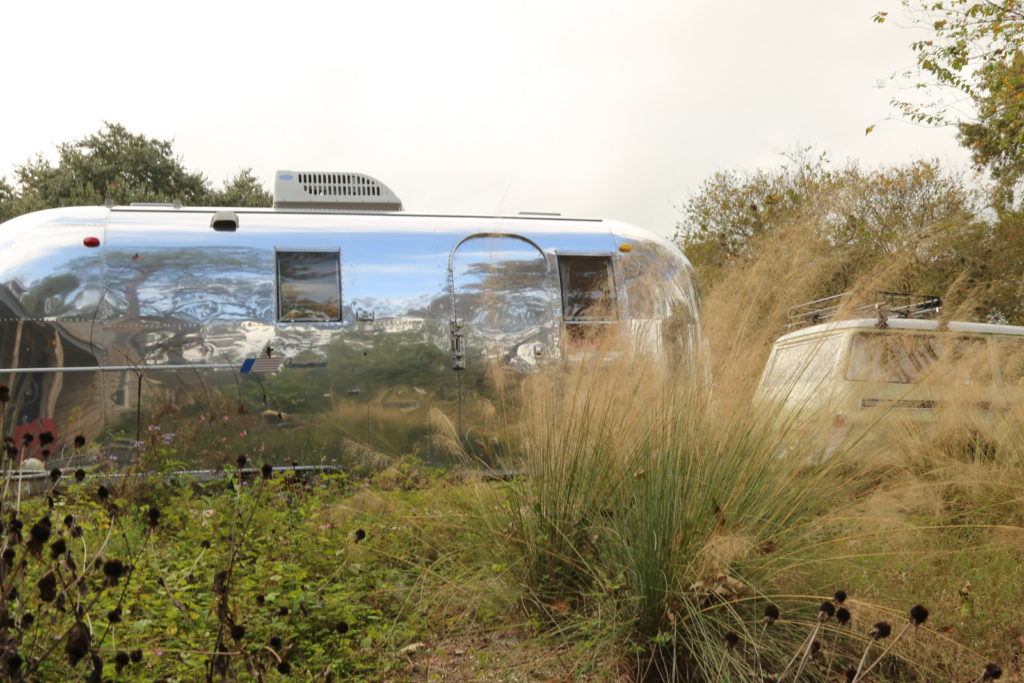 Old Porsche, VW bus, it's too bad we don't have anything in common. And look at that, giving up the coveted garage spot because our windows leak.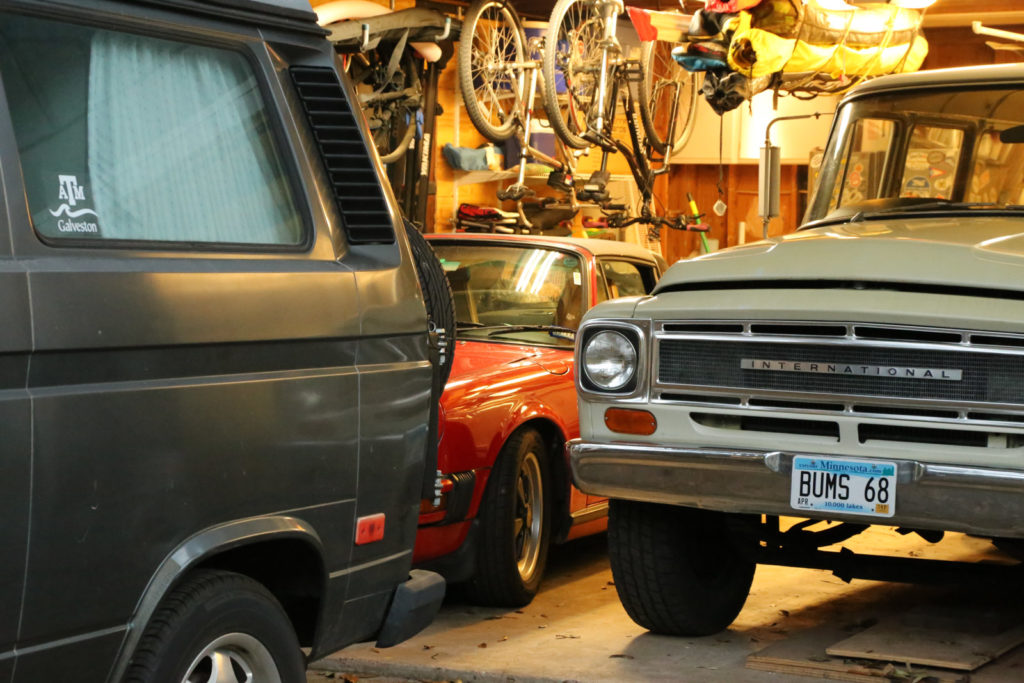 We arrived in Portland just before the "big" storm that blanketed the city underneath two whole inches of snow. On the news the next morning reporters stood next to a school bus, that was in a fender-bender caused by ice, for four hours. Nobody was on the bus, and nobody was hurt, but that didn't stop the drama. You could have de-iced the entire city with one pickup load of salt and a shovel. But here in Portland, they closed school for two days instead.
"Papa, what's this?" It's funny how you sometimes forget that with kids there has to be a first time for everything. Luckily, the first time they picked up a rat trap it had already been triggered.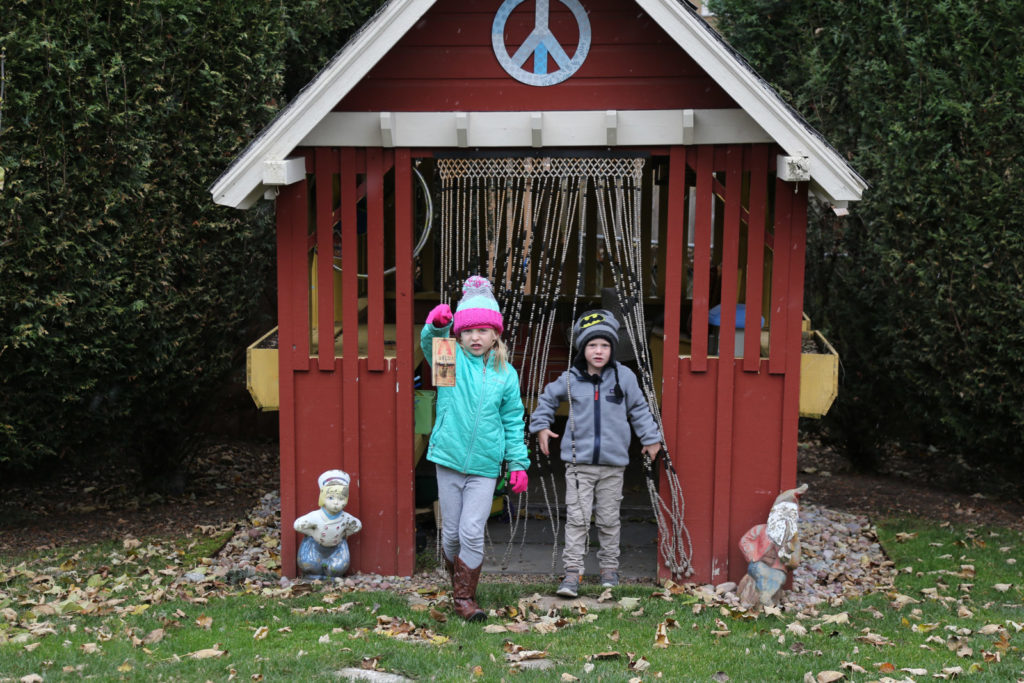 Lowe loves this dog. He talked about Bridgette for weeks leading up to this trip.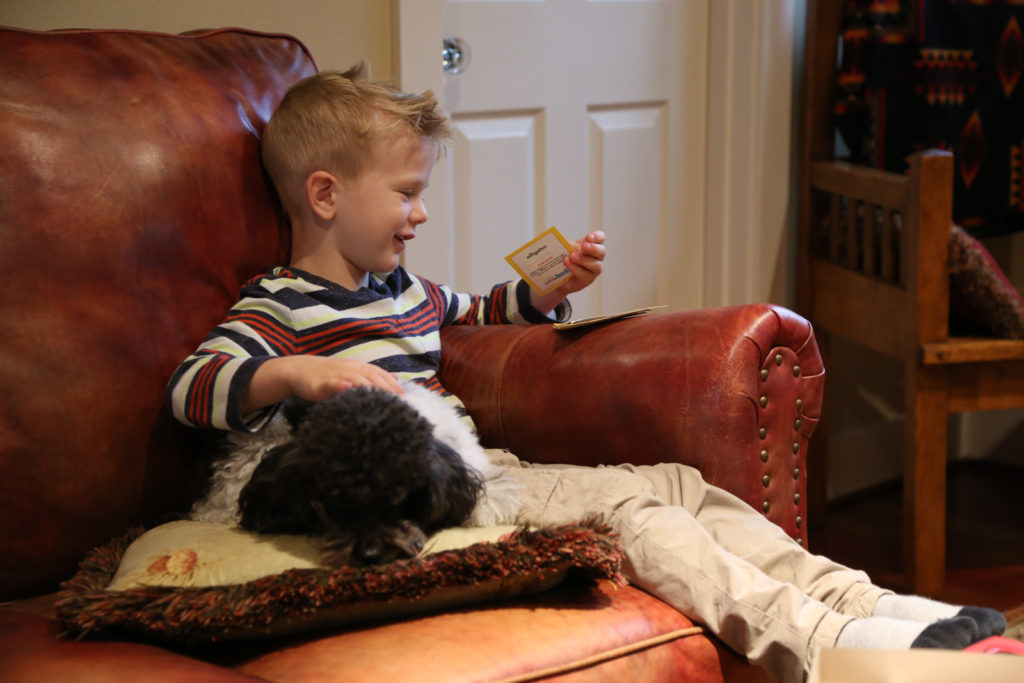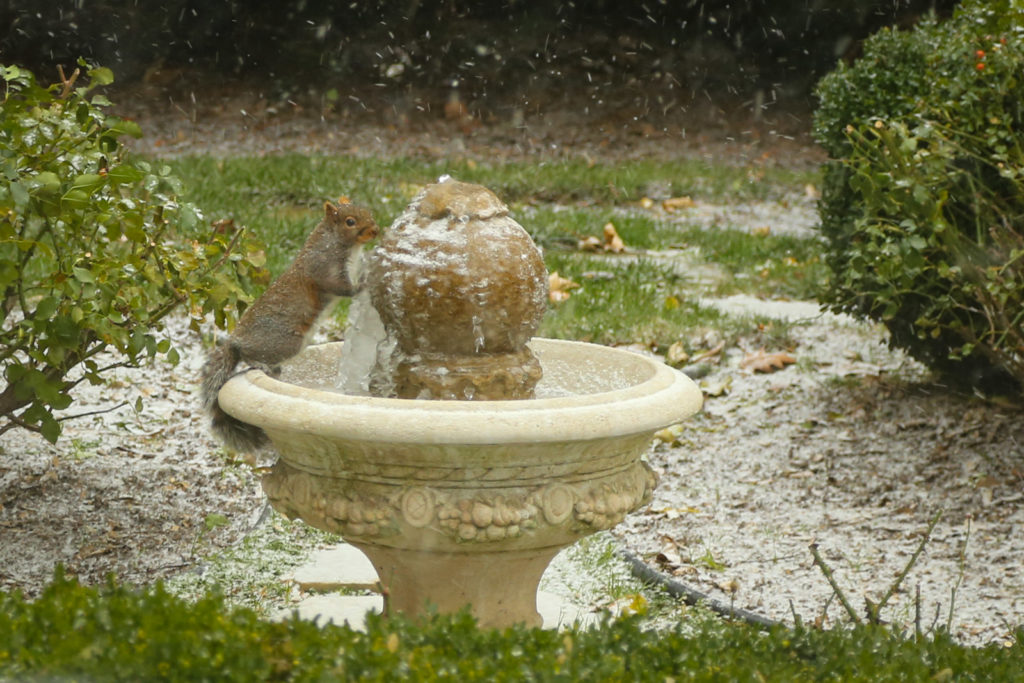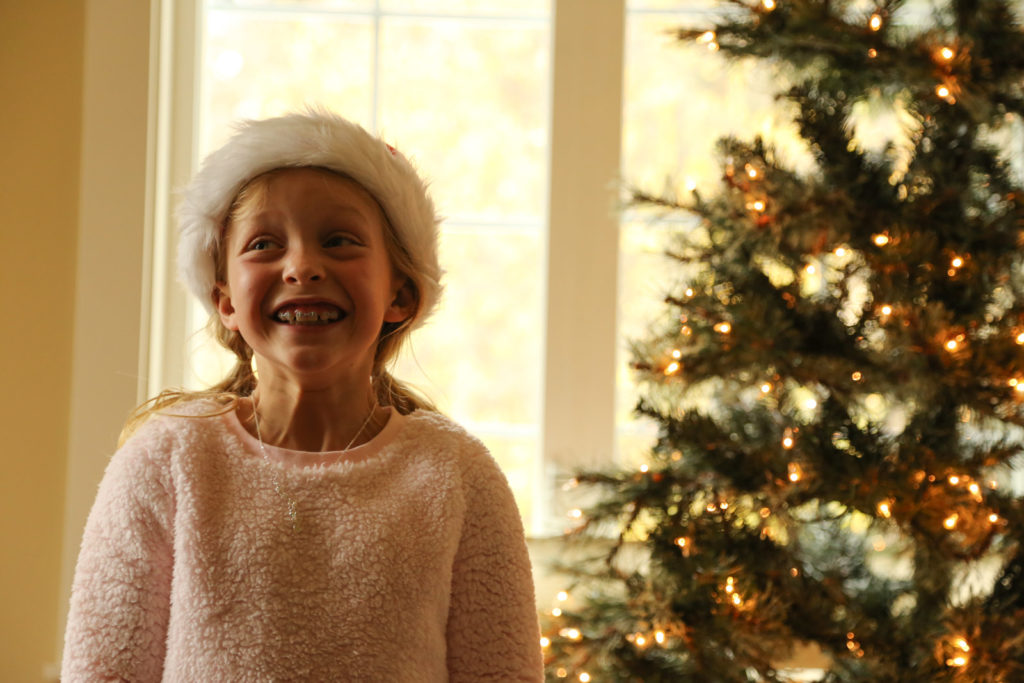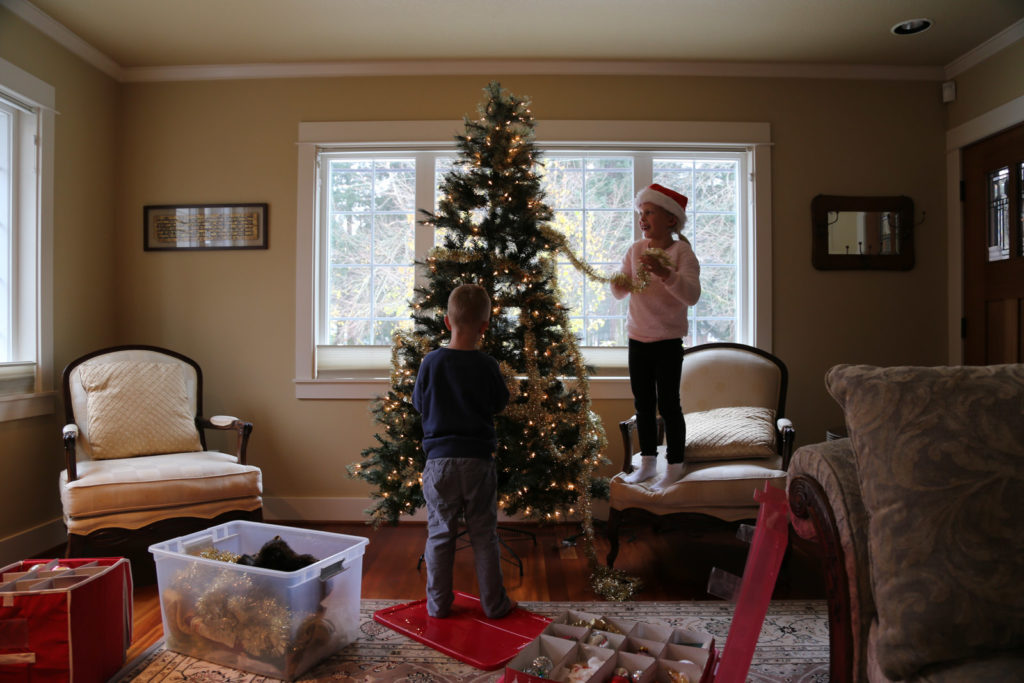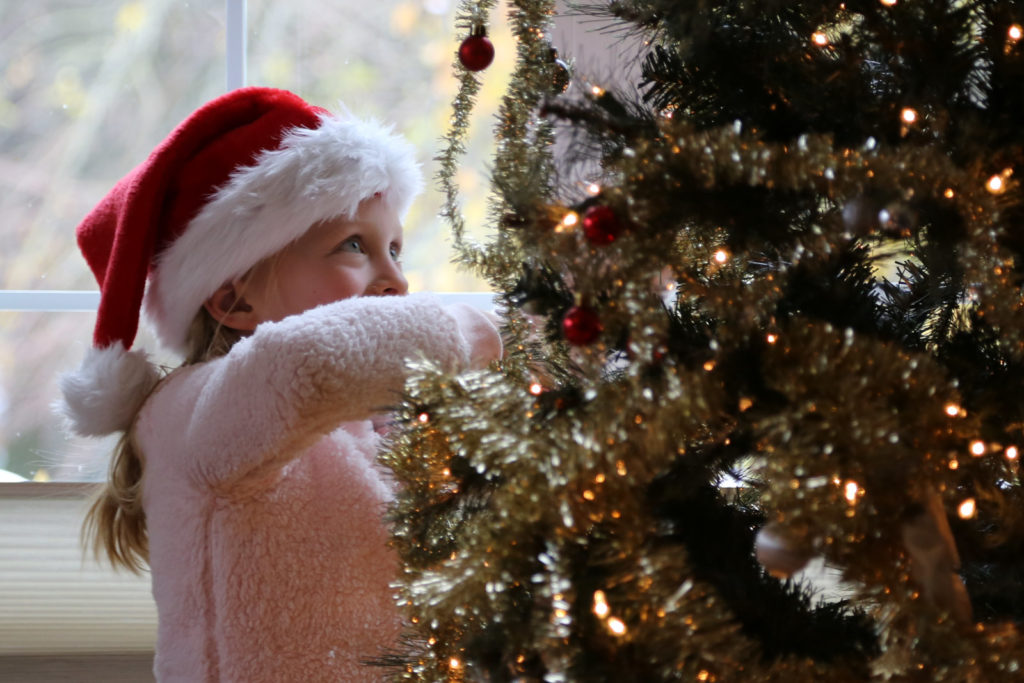 Somehow we only broke four bulbs. I dropped one, Grammy two, and the kids, just one.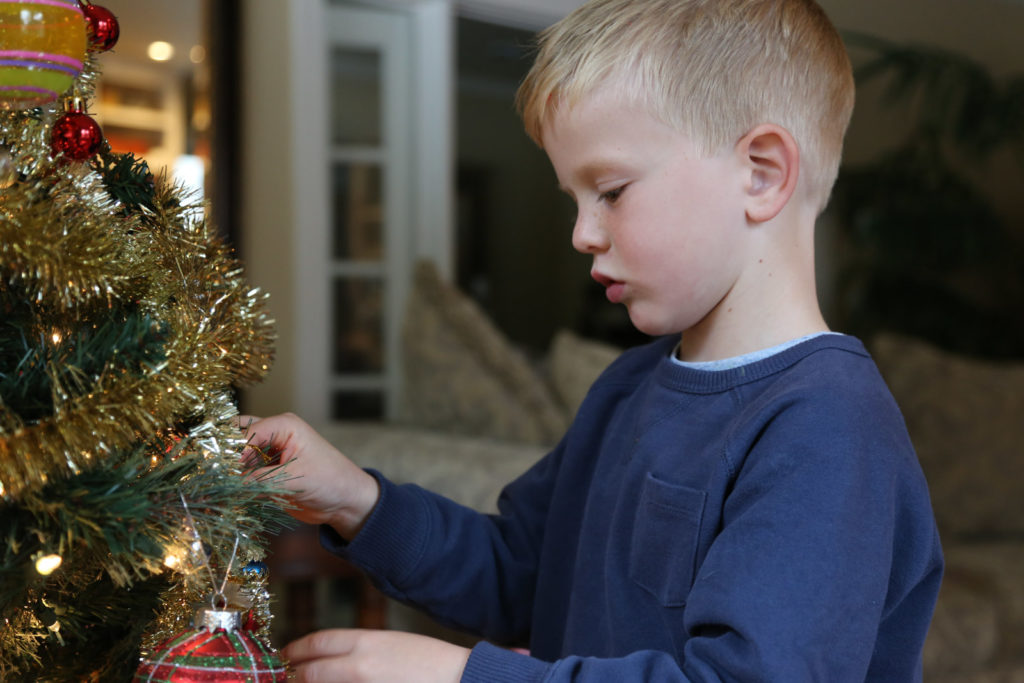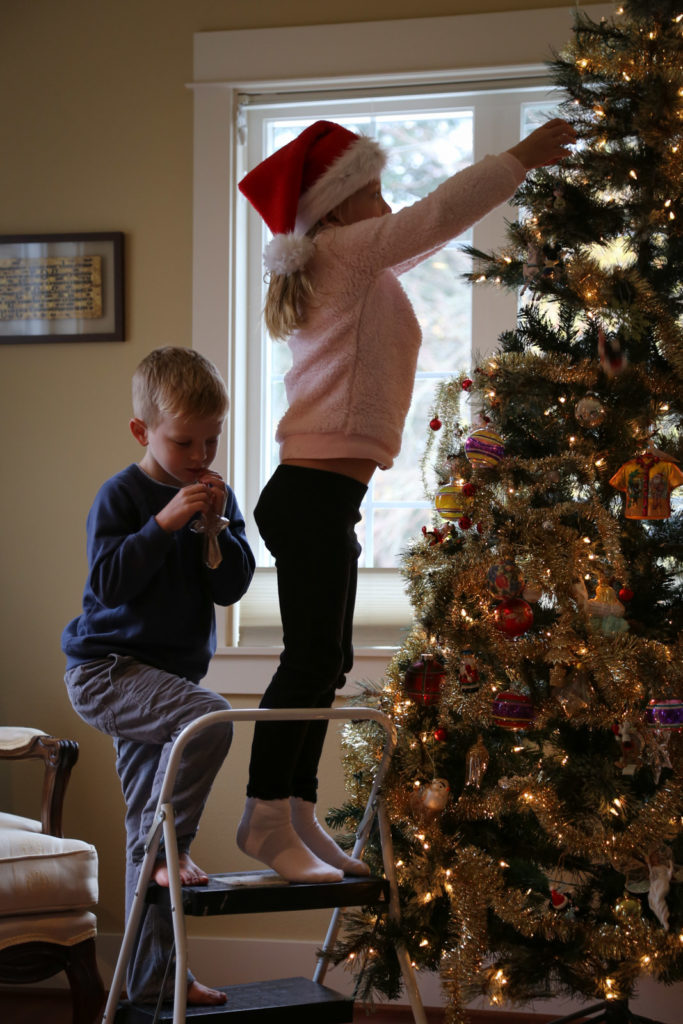 The questions and anticipation in his eyes.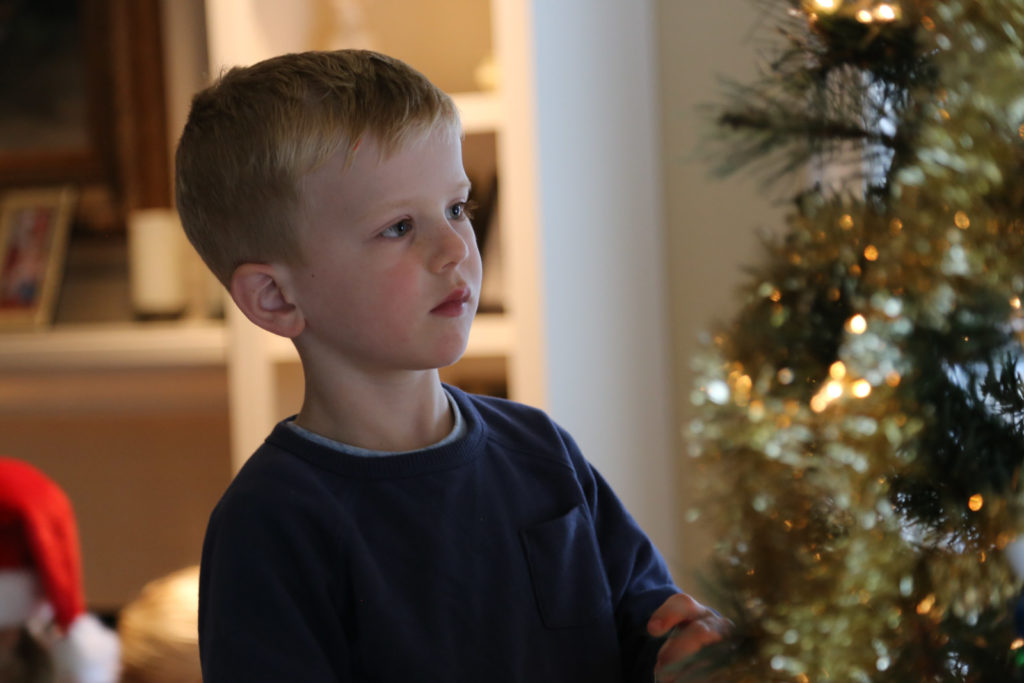 And the sheer joy of the season in hers.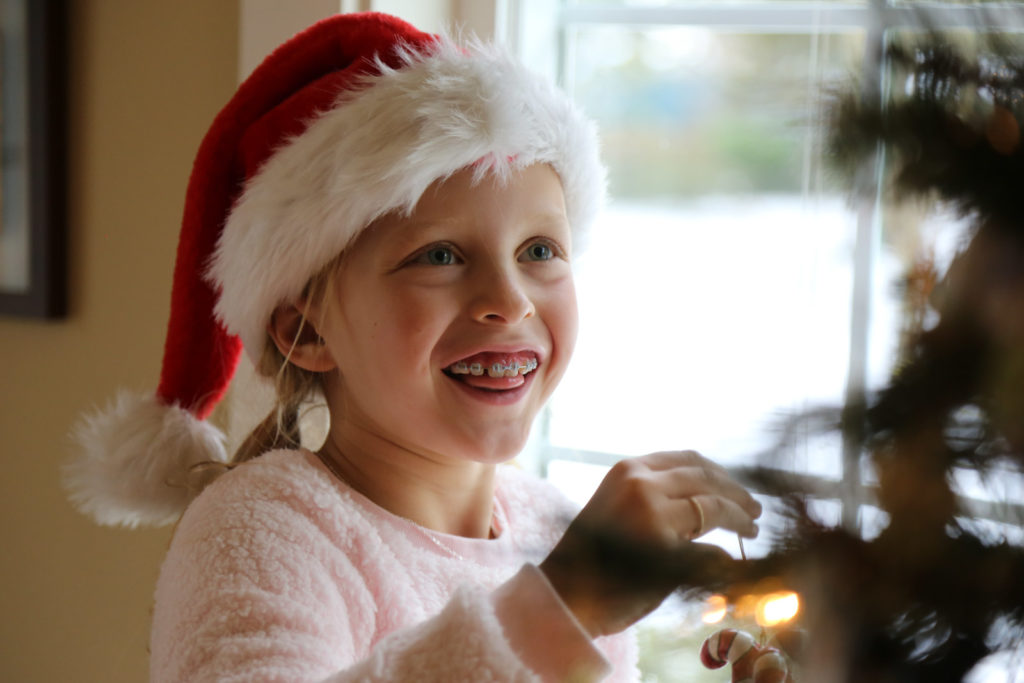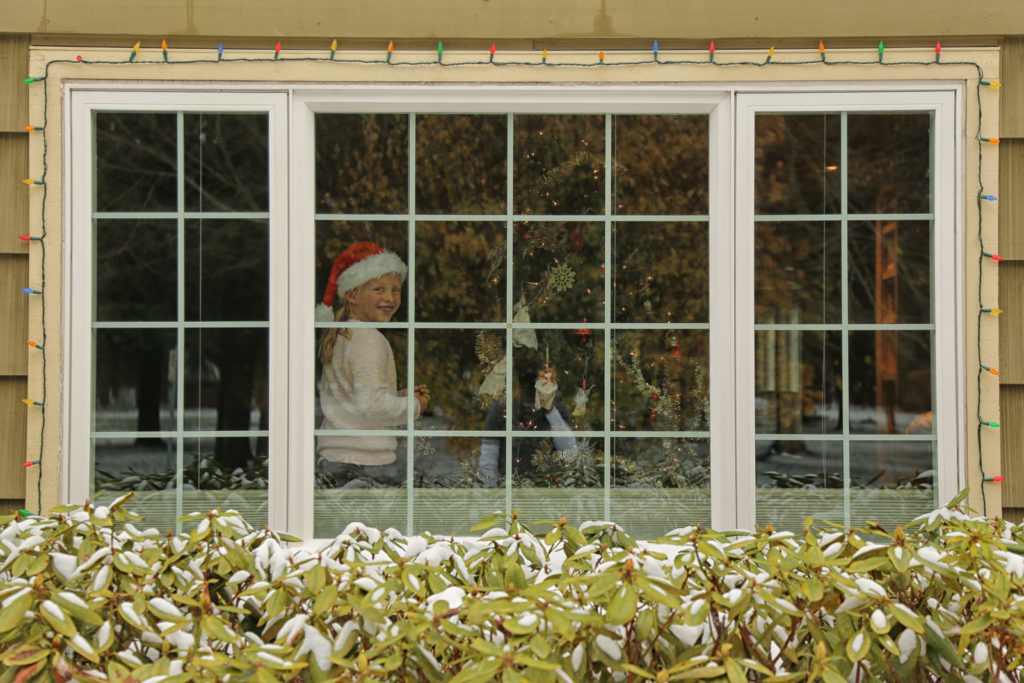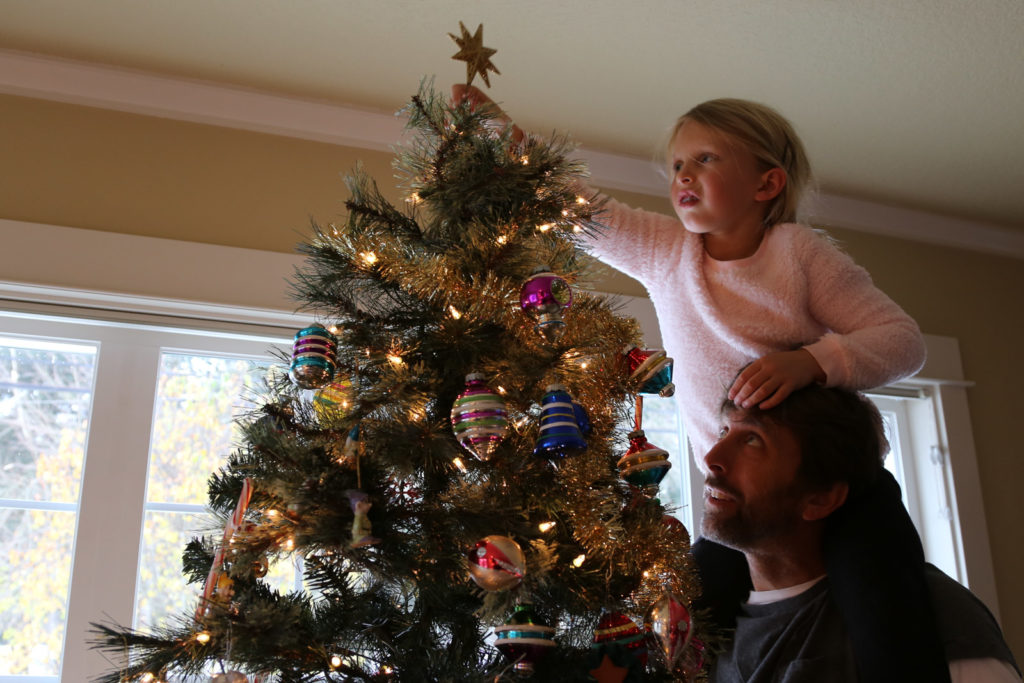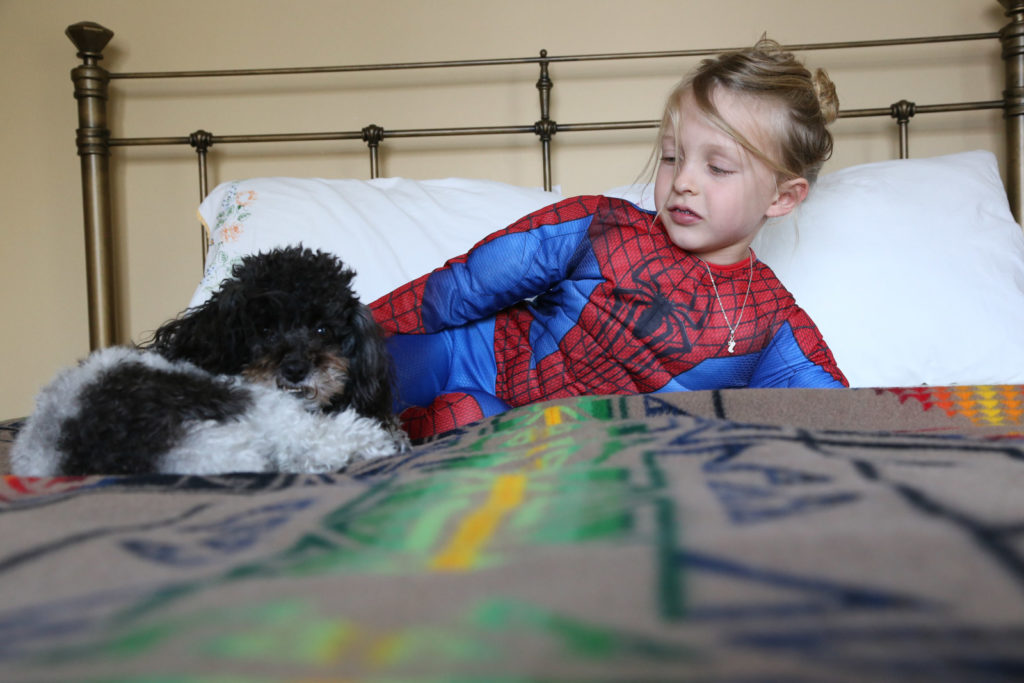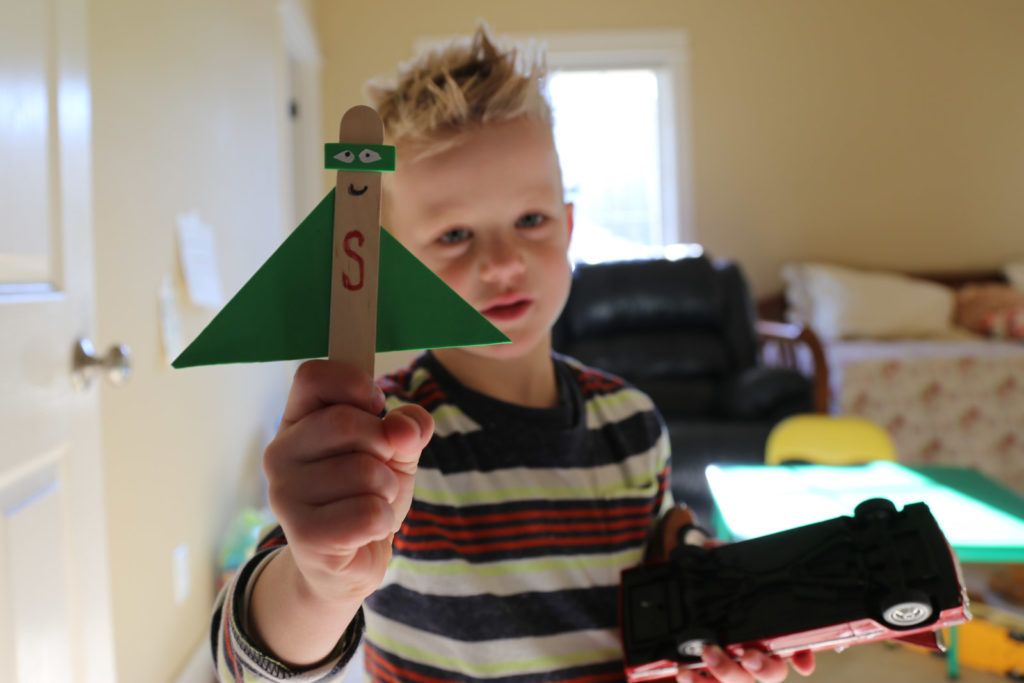 I've completely outgrown any need for snow. I like the idea of snowboarding on snowy mountains, but the reality of getting there, buying, and putting on all those clothes quickly erases those thoughts. Kids, of course, love snow. Even if it is barely enough to show through the grass.