Lunch stop outside of Biloxi. I really like the coast along here. The beach just goes on and on forever, all open and public. Beautiful homes on stilts line one side of the road, further back now, or new, as most of the front row's older homes/mansions were leveled in Katrina. The casinos, as everywhere, are an eyesore, but beyond them it's a very nice area. Not sure how much I'd like it in July, but I'll take it in November.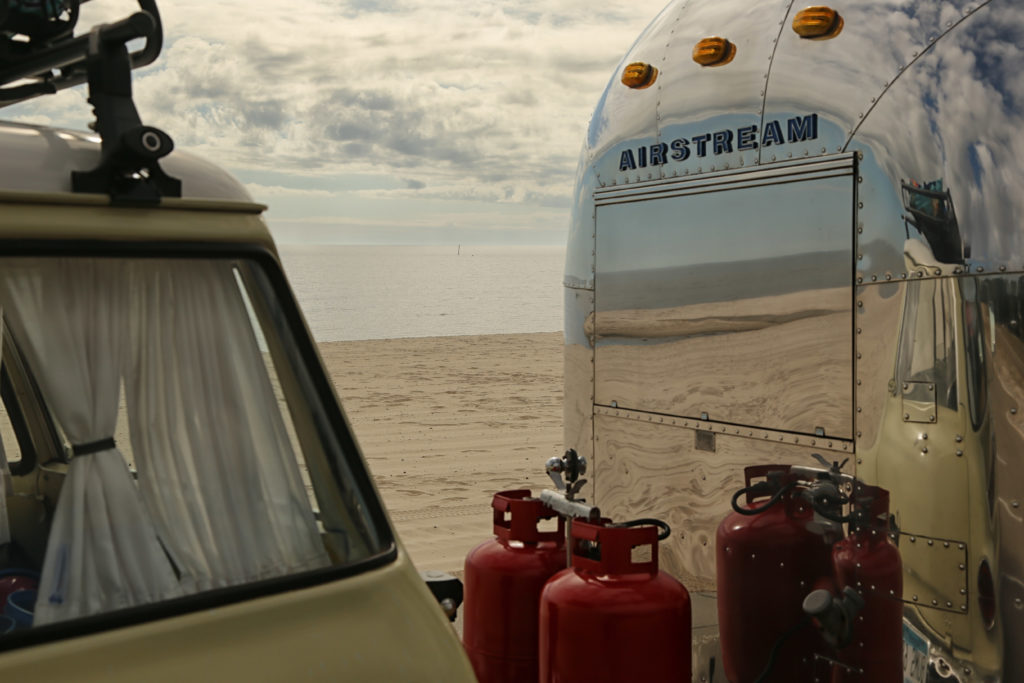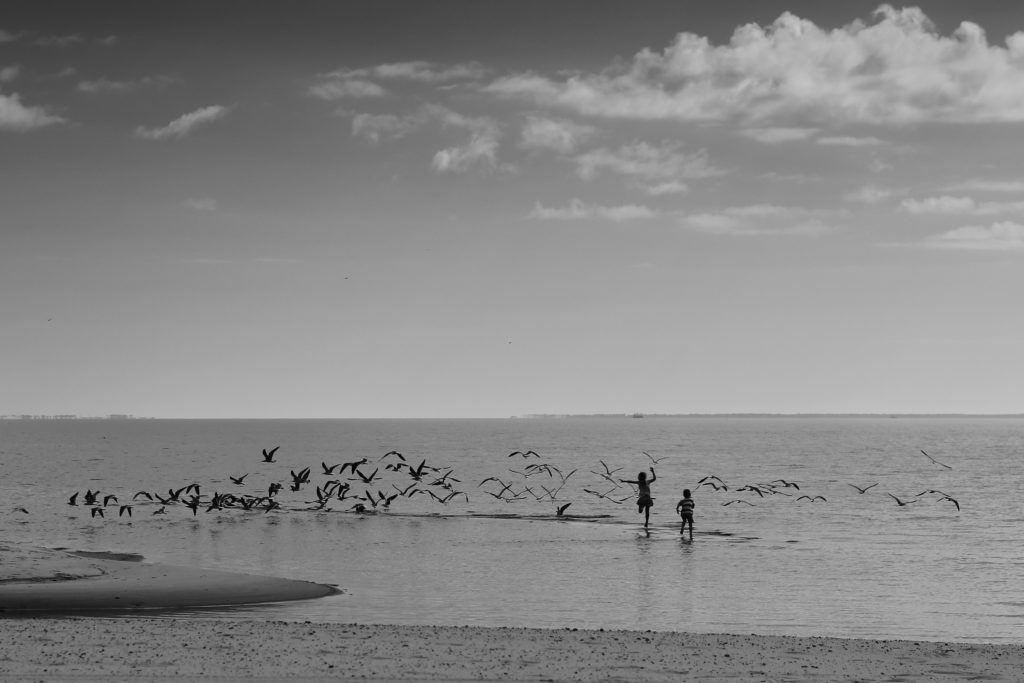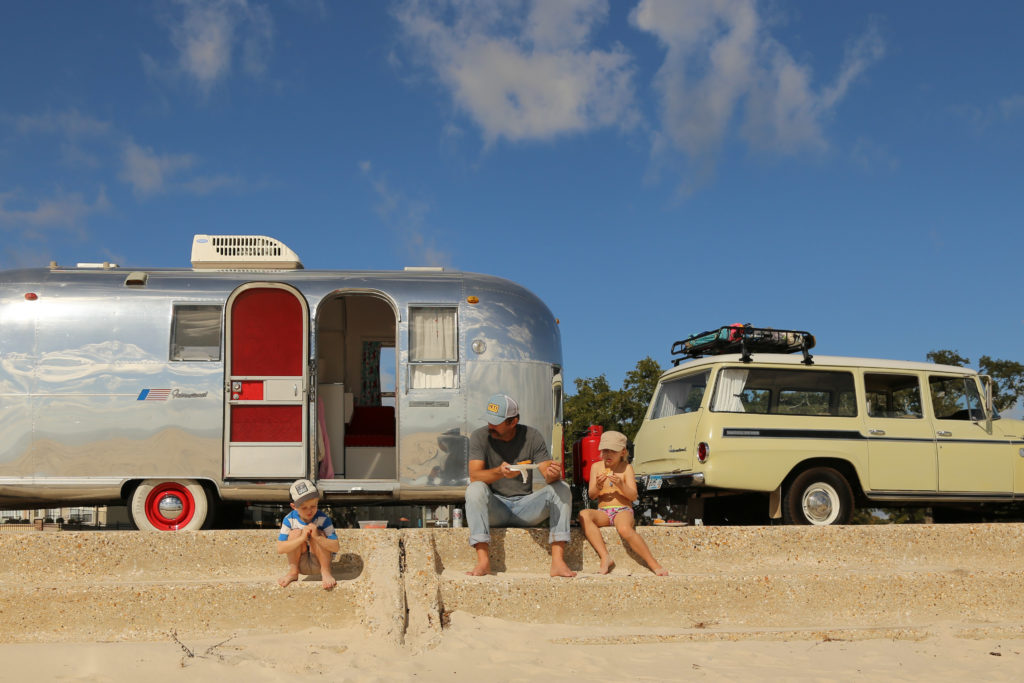 We were laughing that the kids could probably just walk to Mexico, the water is so shallow here in the Gulf. I was taking a couple pictures and then noticed a splash off to the left of the frame. I looked a little closer as the splashing moved towards the kids. About fifty yards out it was clear it was a feeding shark. Patrolling the waters with his fin cutting through like a knife. All right, kids, why don't you come a little closer to shore?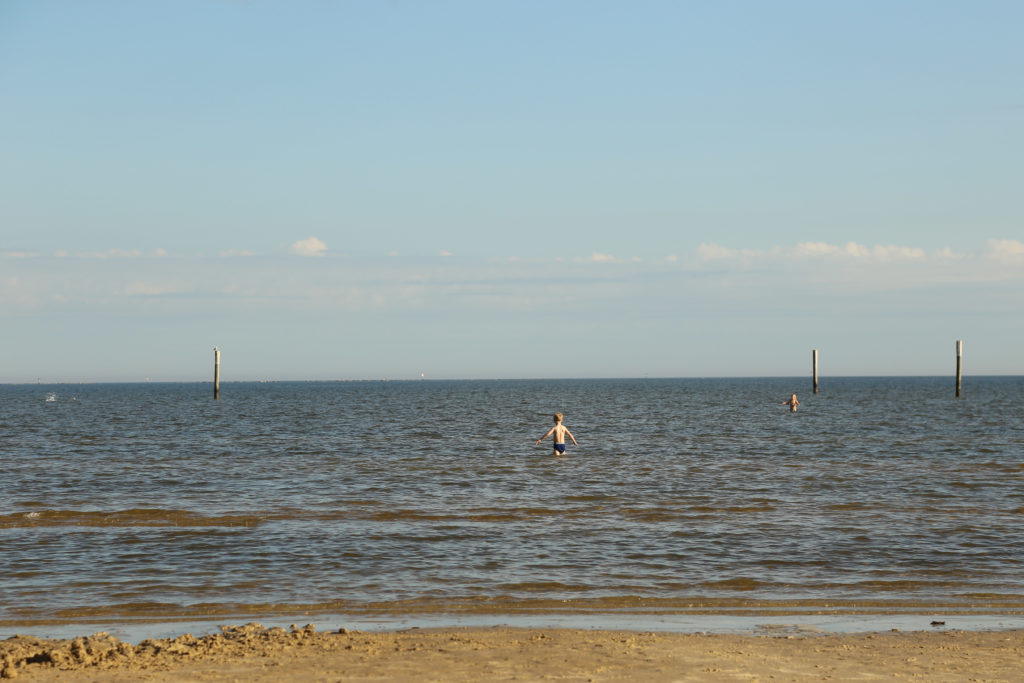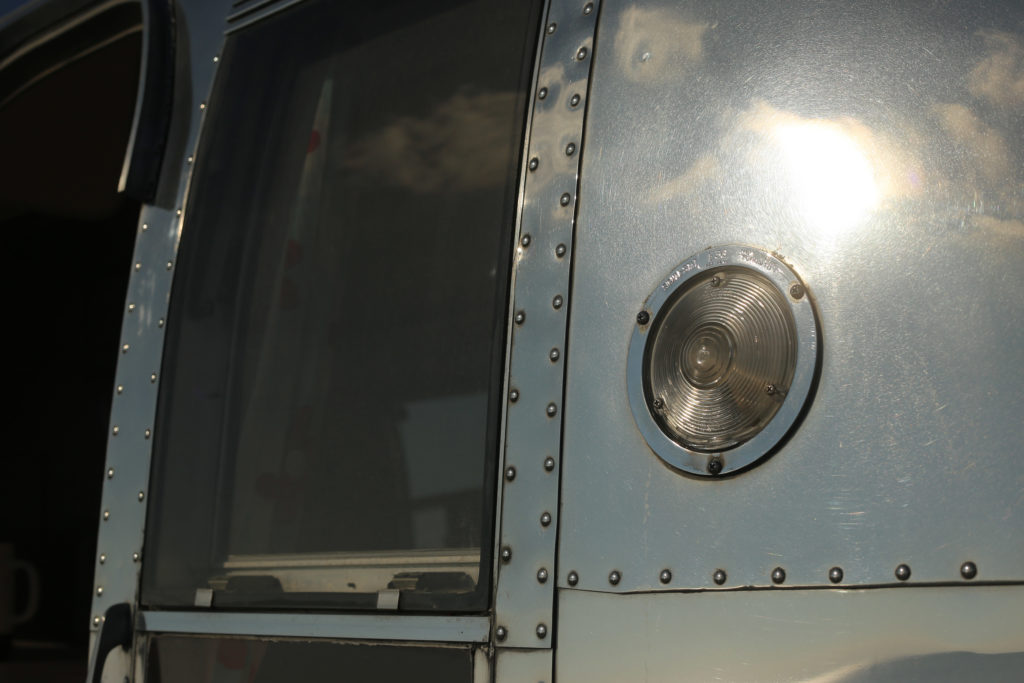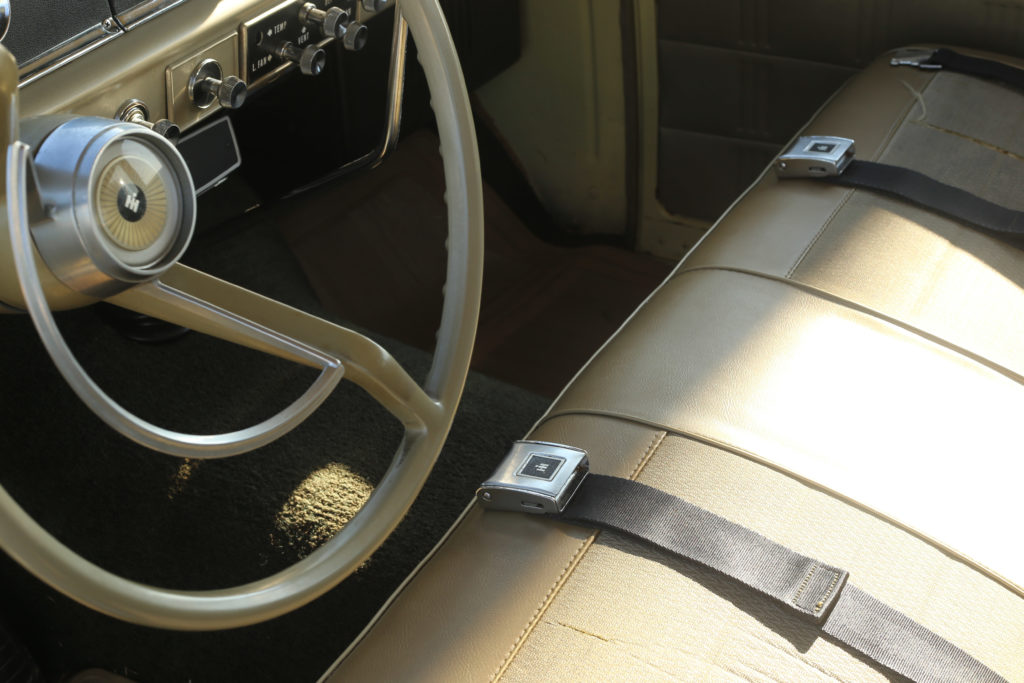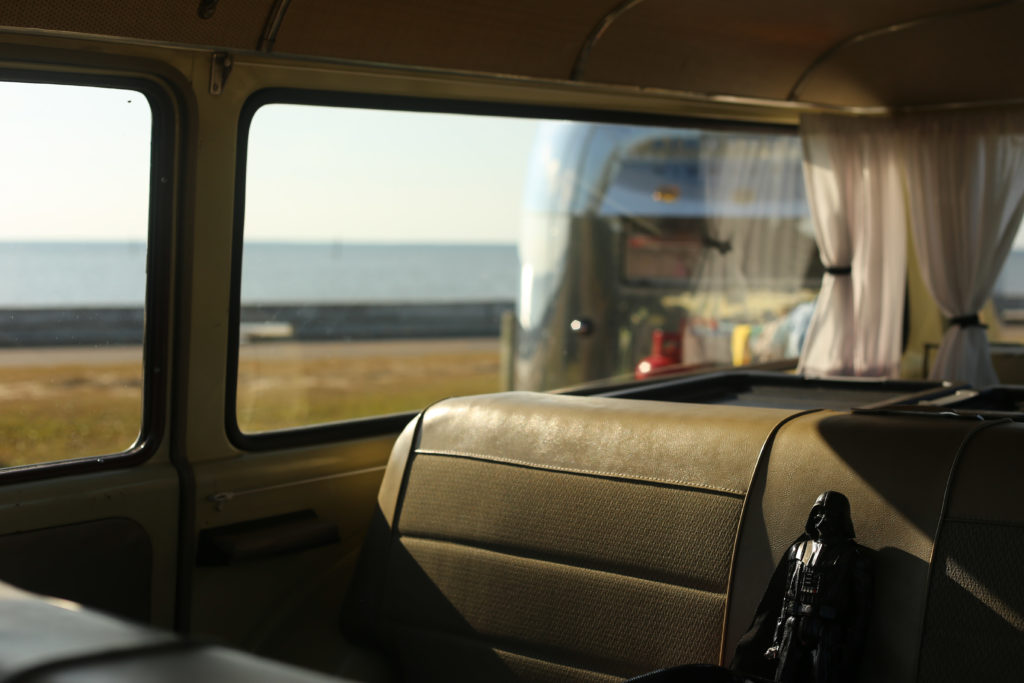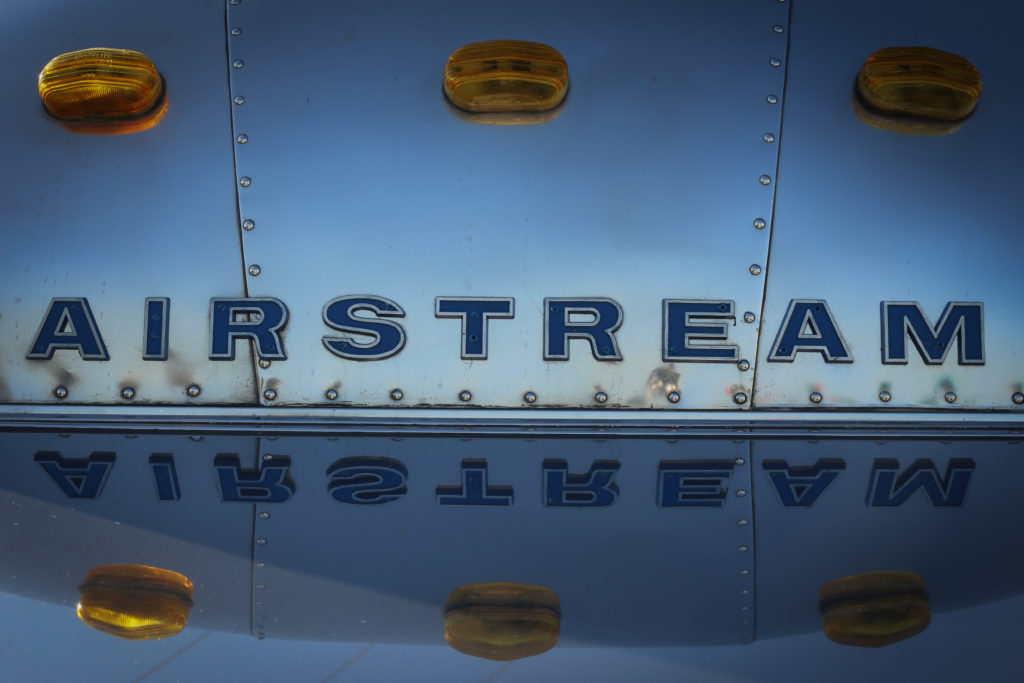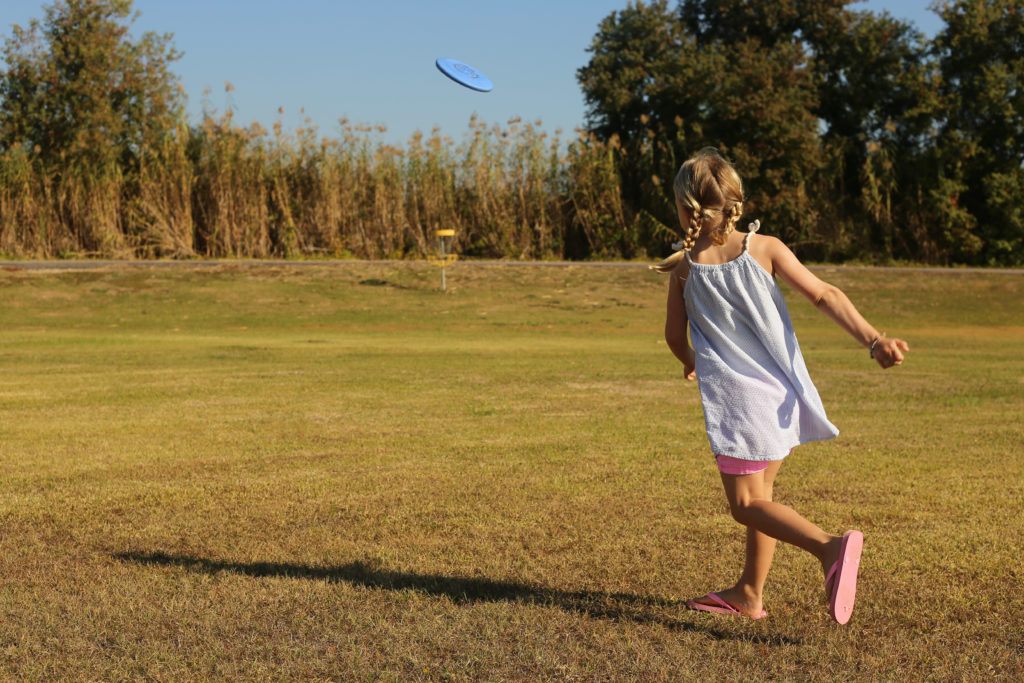 We finally decided to put up the canopy that came with the Airstream. I'm not a big fan of these types of canopies—tying off tent poles always seems so rickety. And sure enough, after leaving for a couple hours we found all the poles on the ground and the fabric draped over the house. Granted, it was a pretty weak first effort as we didn't really have any of the necessary ropes and stakes, but I really don't think this thing will become a part of our life. Putting out the canopy on the Travco was one of the first things we did when we got somewhere because it took about fifteen seconds to set up and was nice and secure when it was done. Plus, who wants to carry around a stepladder to put up a canopy?