With a couple of weeks left to bumble about Baja before we hit the ferry for the mainland, we left to try out a place we've never visited before—La Ventana. Kiteboard capital of Baja, I believe. I checked it out on Google Earth the night before and found a picture of the arroyo where we planned to boondock covered in hundreds of RVs. Let's just say I wasn't expecting to be pleasantly surprised by the place.
We drove through the town where a few RV parks were packed to the gills—literally overflowing. We pressed on as the pavement turned to dirt, made it out to the arroyo, rounded the corner to the beach where there should have been hundreds of people, and instead found two rigs parked on the road—friends of ours. The place was empty of anyone else.
We then proceeded to spend two fun-filled days with five fun-filled adults and five—count 'em, five—kids under ten. It was almost as if we didn't have kids. If they didn't require feeding we would never have seen them.
We had one calm day, but by afternoon of day two the wind had picked up again. The tent had provided hours of entertainment and we parents were all sad to see it taken down, but underneath the tent was something even better—a mouse.
The kids proceeded to spend the next couple of hours playing with this insanely docile little mouse. It closed its eyes as the kids ran their fingers down its back. If I didn't know better I'd swear it was purring. They built it a house, and eventually left it alone. It stayed there until nightfall, but was gone the next morning. I feared what would happen if it was still sitting there in the morning. Un ratón en la casa. 
Showoff.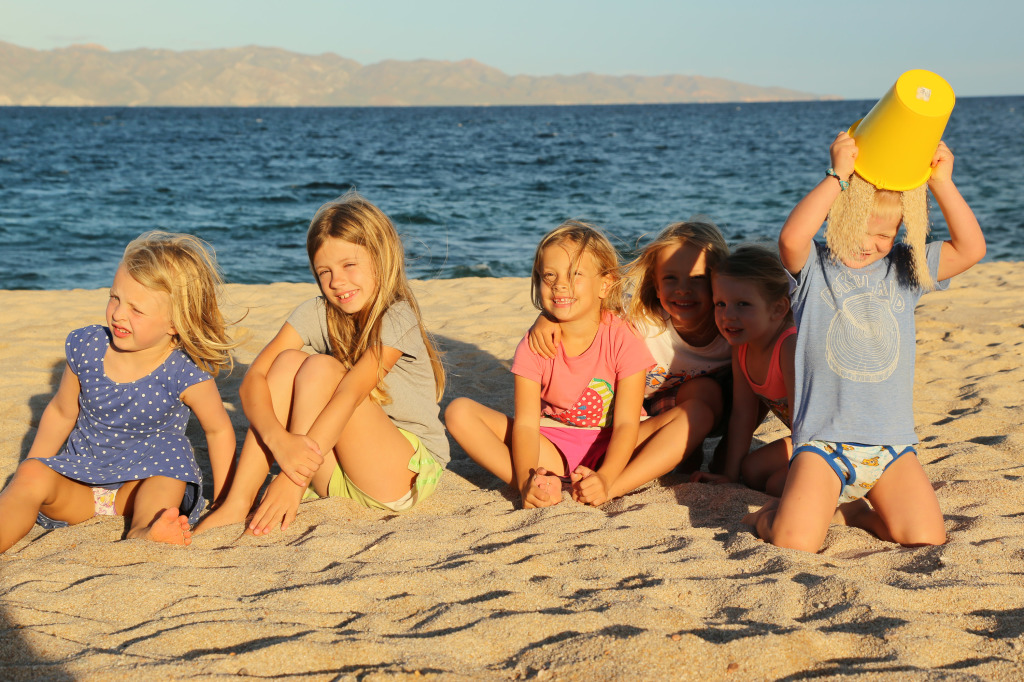 Ouest always loves the older girls the most.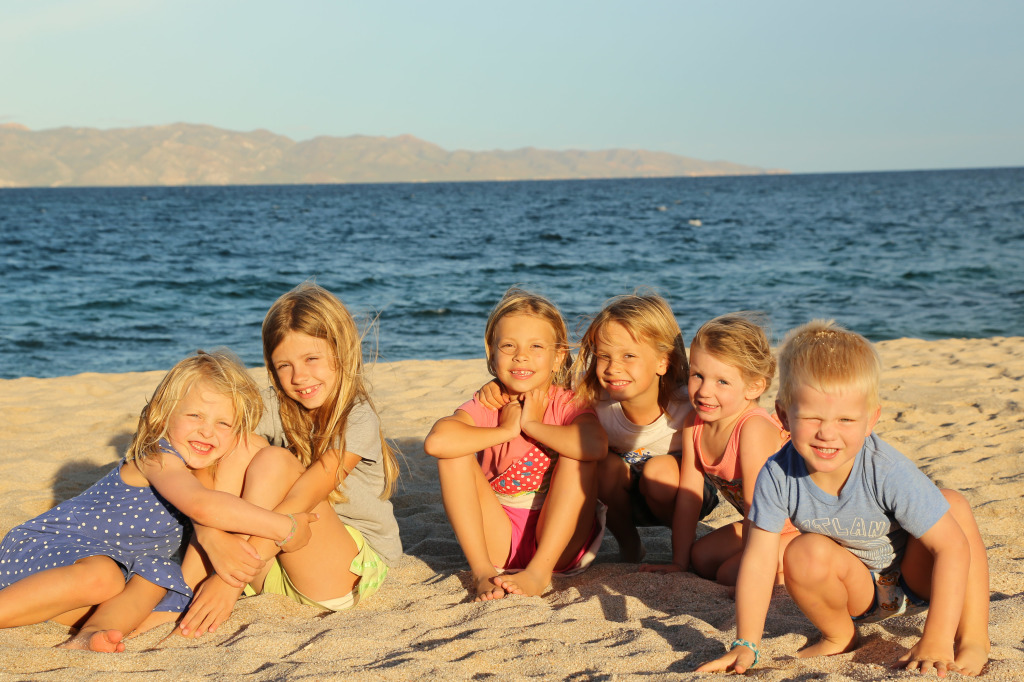 By the morning of day three it was only us again. A beach entirely to ourselves. That's the Cerralvo Channel there. I guess it can get pretty ugly if you don't hit it during fairly calm weather. We motored through there on flat water a number of times.