We spent another morning walking around Puebla before packing up and heading back to the bus. We thought Puebla was a nice city, but was lacking something for us. Pizzazz? I don't know. Some places just do it for us and others don't. We'll miss that railroad museum, though.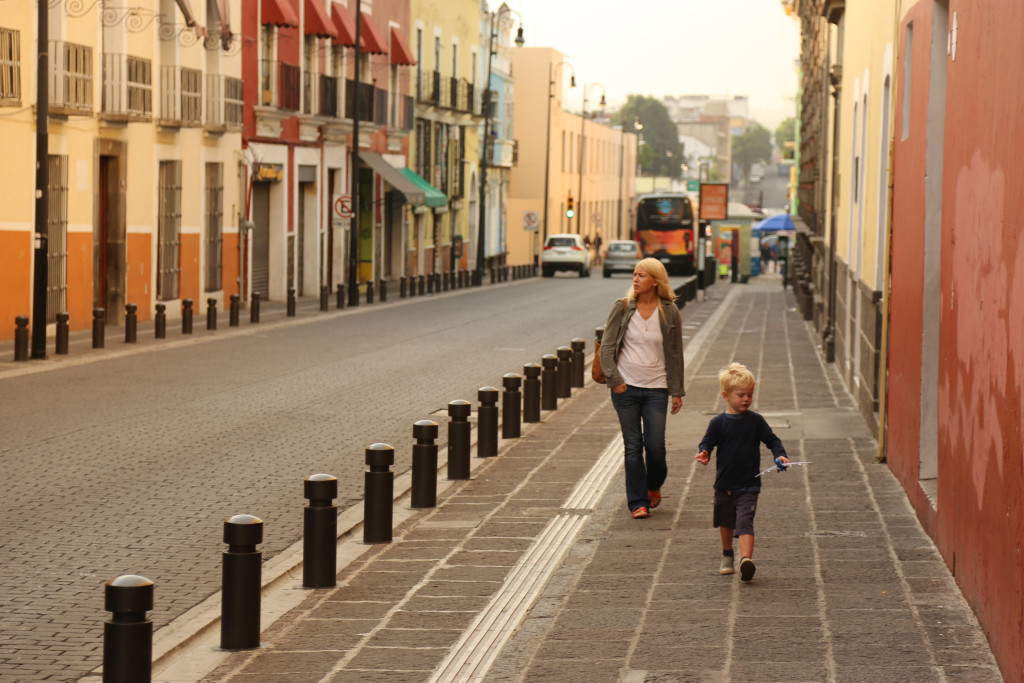 Fingernail painting, and now she's finally started to ask about getting her ears pierced. My little tomboy is growing up into a little girl.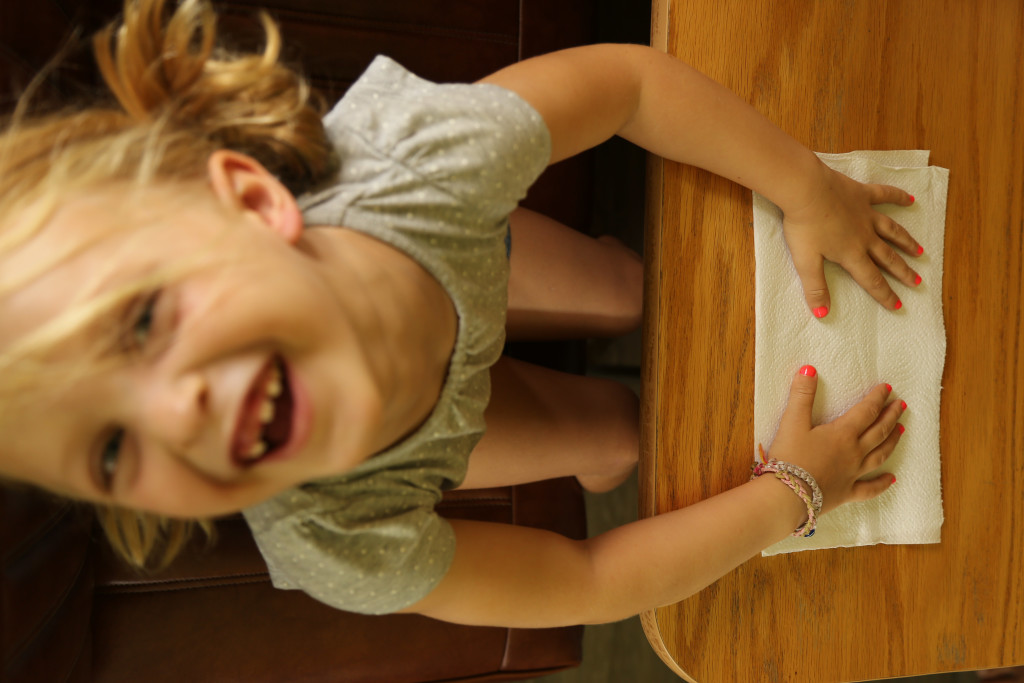 Then there is this boy. The one who loves his mama above all else, and isn't afraid to tell me about it. "Papa, I love you, but I love Mama the most." Of course, I myself was probably ten before I stopped announcing that I was going to marry my mom. What boy doesn't love their mama most of all?
Rides in the Cholula plaza. Lowe always looks so serious when he is riding, but what he's really doing is watching how everything works. Watching the wheels spin around. Watching the chain pull the cars. Questioning.
Lately he's started asking us, "How do people make tires?" or "How do people make puppies?"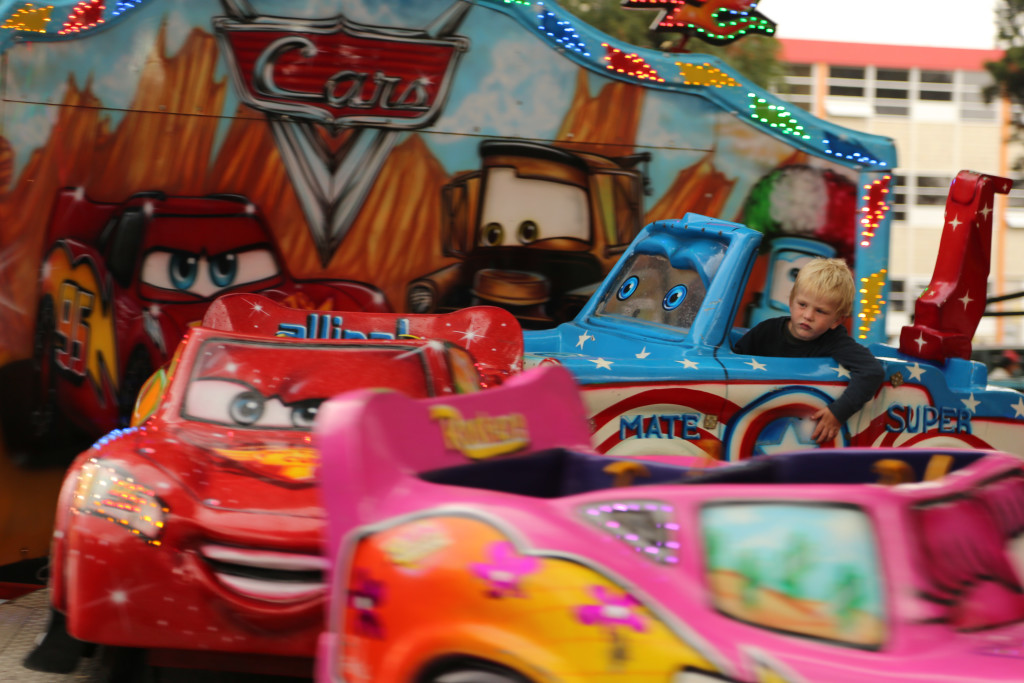 All done with Cholula we set off for Oaxaca, a marathon two-hundred and twenty-five miles to the south. All right, that's not exactly a marathon on a well-paved toll road, but still, it's way farther than we are accustomed to traveling in a day.
Highway 135D ran smack dab into these mountains, and for a good thirty minutes straight we climbed straight up in second gear. Not sure what the elevation hit, but my ears were popping.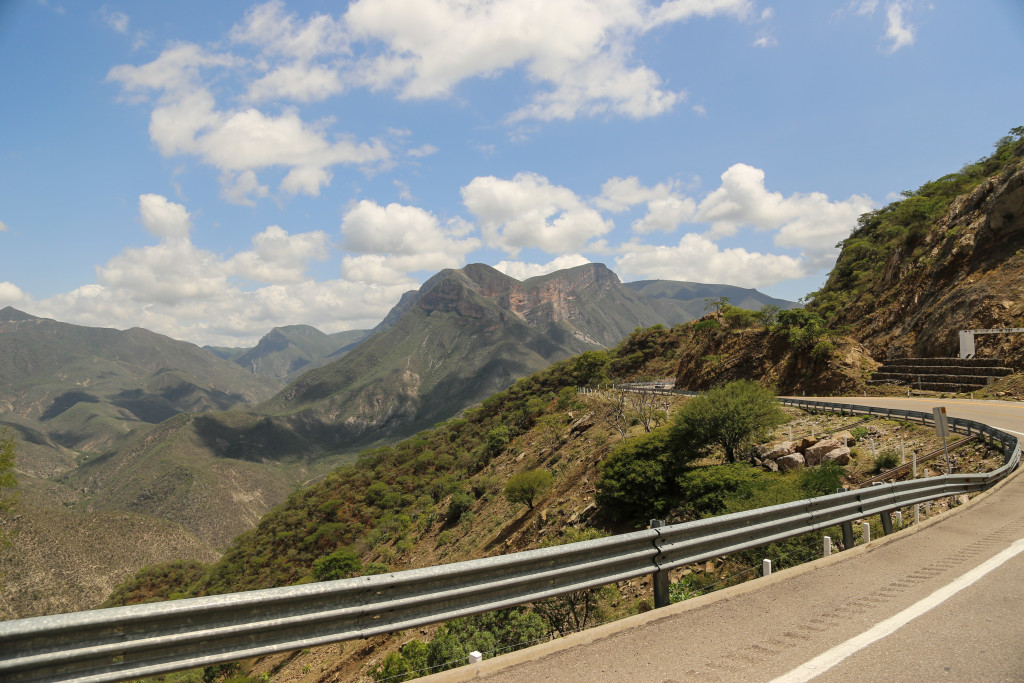 Ali hates these types of roads, but I think they're great. The rules are simple—drive as far over to the right as you can at all times, leaving about half a lane for cars and trucks to pass. Oncoming vehicles do the same thing. So basically, right down that middle line is a passing lane available to traffic in either direction. As long as nobody has their head to far up their ass it all works out great. In this case I was overtaking the slow truck while being overtaken at the same time by a car. Works for me. Ali, on the other hand…
Pit stops were few and far between on this stretch of road.
Next up, Oaxaca.