Christmas. What is there to say? Kids open presents. Kids play with new toys. Kids move on, and everyone begins talking about next Christmas.
We did  have a nice time. The kids gave Grammy their painted pottery gifts, and they got everything on their Santa Claus lists. The last minute ten dollar army guys set was a big hit as well, so much so that he began playing with it in the midst of the present openings. That's how you know something is good.
They also got a pile of big ticket items that only came in picture form for now. The real gifts, two new bikes and a surf board are waiting for us back at the Airstream, and ready to be put into use back in Mexico.
A couple days after Christmas we headed north to Seattle. Amtrak—what could be better than riding the train? No baggage fees, no TSA "security", huge seats, a table, free wifi, wide aisles, human-sized rest-rooms, dining cars—it's easily the best mode of transport available in the U.S.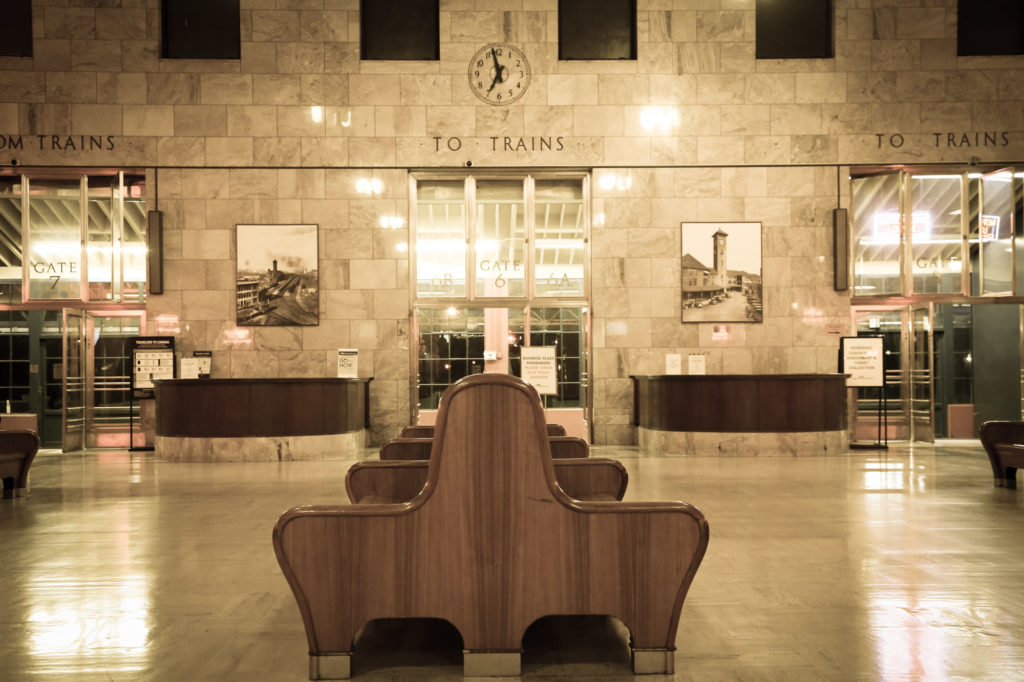 The extent of the security procedures. Heaven.
Once in Seattle, it's hard for us to break with tradition. Lunch at Pike Place Market.
A visit to see how the gum wall is coming along. They stripped it bare right after we visited last time. Seems to be recovering nicely.
And why not stop by and say hi to the troll? This is my half-brother—I get to meet a new family member every time I visit Seattle, now.