Life slows down a lot when we come to Sayulita. We have no pressing needs. There is no big box store to go buy stuff at. There is nowhere to drive off to. We go through the days with slow walks, playtime, food, surf, and sleep. That's about it.
If we walk out of the campground onto the beach and turn left we run into town and all the beachgoers. If we turn right there's nothing but an empty, quiet beach.
Ouest was quite pleased to get seven rocks. She checked all the other piles and the best was six.
I'll see your yoga pose and raise you a SuperGirl pose.
Yesterday we took Ouest to the doctor for an earache. Turns out to be a double ear infection. The doctor took a look in her ears and said, "There's a lot of sand."
You don't say.
Lowe tied that top knot by himself, and I let him make that climb without checking it first myself. He was going to learn a lesson one way or the other. It held.
Here's what happens when you give your propane tank to the gas truck that drives through every few days. Couple small dings and some permanent marker. Sometimes all you can do is shake your head.
When Ouest saw this picture she asked, "Why did you take a picture of Chaiya's house?"
I love that our kids think of a VW as a house. And a boat. And a condo in a city. And a house in the burbs. And a motorhome in the desert. And a farm. And an Airstream. Pretty much anything that a family can go to bed happy in at night, is a house.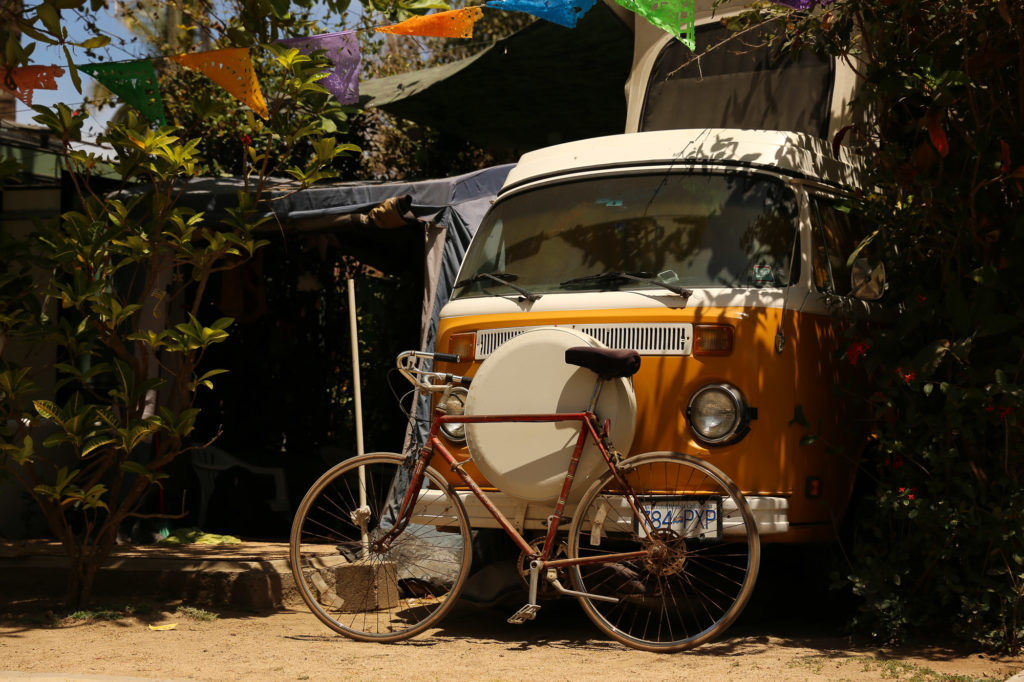 Uvas and Fresas for sale! Making a living is a struggle.
Seriously, family, you know I'm allergic to cats. And this is what I come home to?
Everybody has gotta earn a buck somehow. There are a handful of these rolling around town right now. Not all bugs, but all small cars.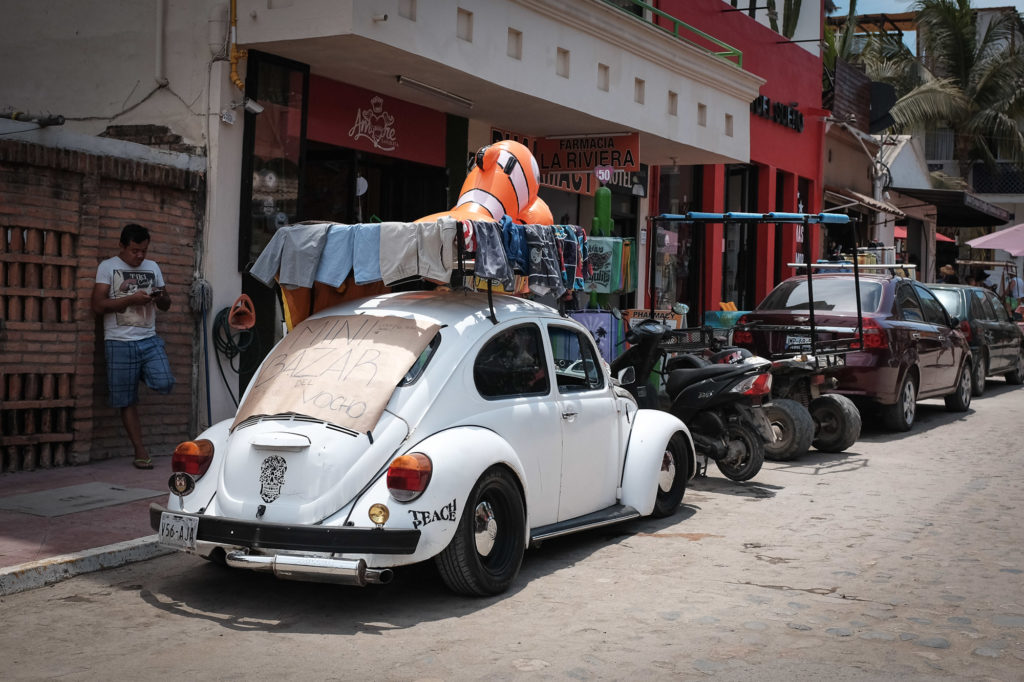 This guy asked if we could tip him a beer. We gave him two. Later we found out he cut off his hand.
This is the umbrella you get to sit under when you've got friends in town. La buena vida.