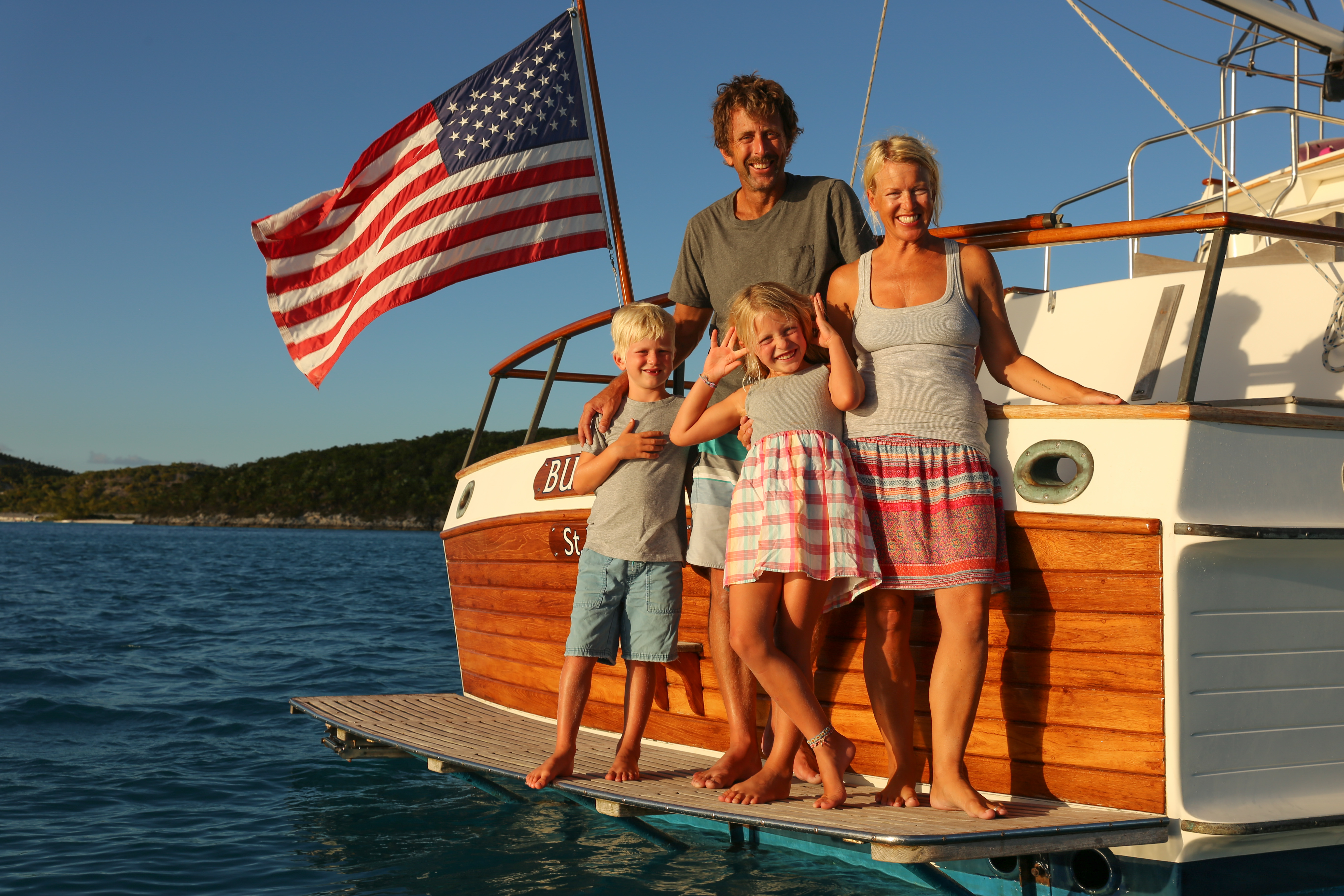 This is us. I'm Pat, and I do the writing around here. That other adult is Ali, she started dating me when we were sixteen and knew she had herself a winner, so at twenty-three she finally married me. A couple of Minnesota suburban kids with a world-view that extended all of about twenty miles. It was big news when we upped and moved all the way to the big city of Chicago.
Bigger news still, when we announced to the family just a couple years later that we were going to sail around the world. For four years we circumnavigated the globe aboard Bumfuzzle, our 35′ catamaran, returning a little more world-wise.
Not ones to settle down, we then went for a drive from Alaska to Argentina to Europe in a '58 VW Bus. As tends to happen in hippie buses, a child was conceived—so we drove to Mexico in a '65 Porsche 356C to give birth to our Mexican baby girl Ouest (pronounced West). We soon moved onto another sailboat, and had ourselves a Mexican baby boy named Lowe (pronounced Low). We sailed all over Mexico together before eventually selling that boat. Ready for some more action on land, we spent a couple years driving all over the place in a '66 Dodge Travco motorhome. Ready for another new adventure and mode of transport, we moved on to a '66 22-foot Airsteam towed with our '68 International Travelall. As tends to happen every three or four years, we got the itch for more water and moved on to a 1986 Grand Banks trawler to cruise the islands, where we are now.
Bumfuzzle—fifteen years under our keels and wheels. A life this good, we're happy to have shared it all this time, and to have made so many friends over the years.
These are the cameras we use: Camera Gear