We're off. We quickly put Florida behind us. St. Augustine was a nice place to settle into a new boat, and the ICW was mostly fun, but we've had our fill of the States for a bit. Just like crossing the border back into Mexico, putting a few miles of water between us and Florida was like a weight off my shoulders. The pace, and the stress of the States just isn't my thing any more. I won't speak for Ali, but will say there is never any arm-twisting involved in these escapes.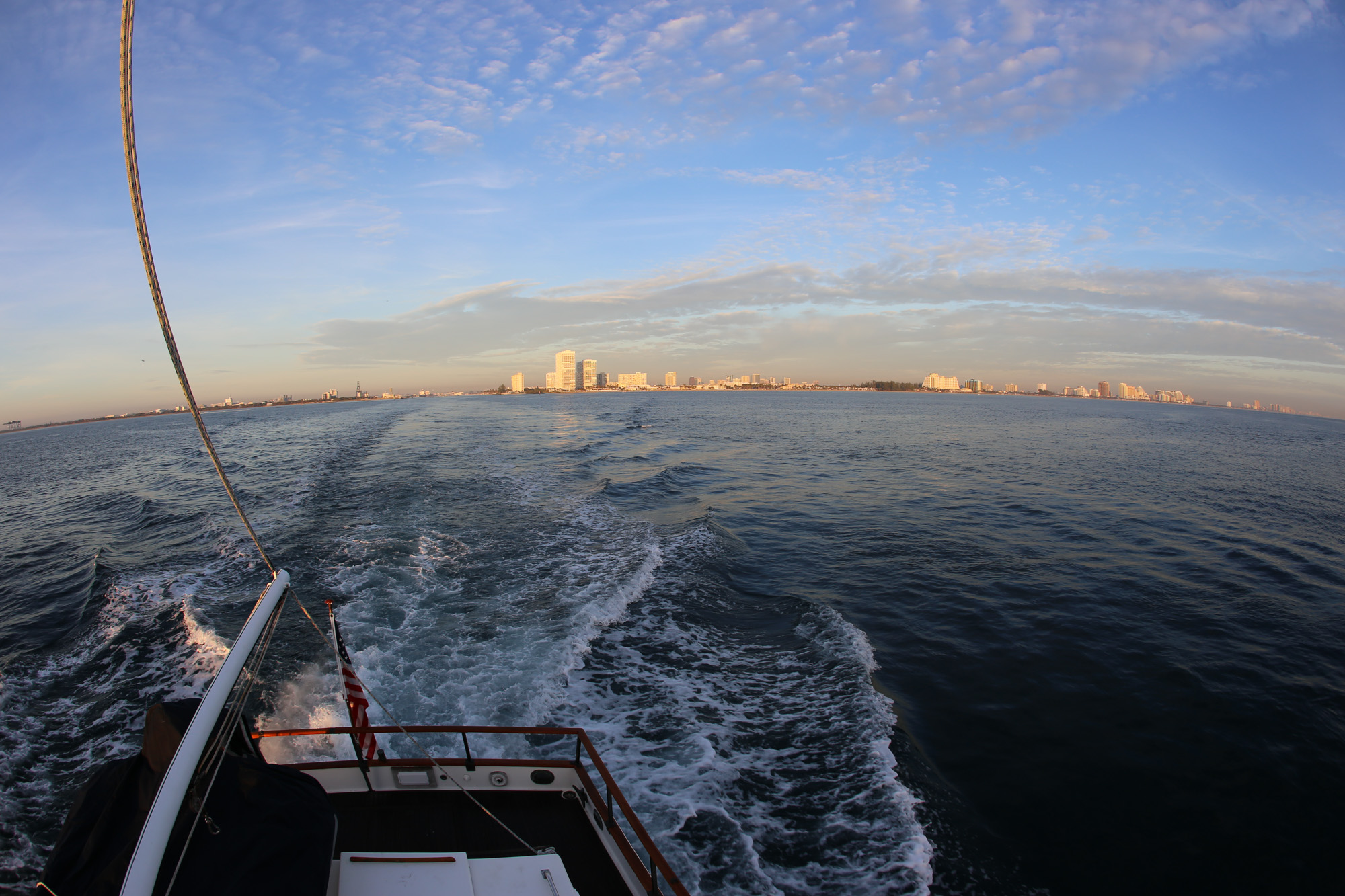 The Gulf Stream gave us a pretty hefty swell on the stern quarter, but no waves. The swell would have had us rolling ridiculously if not for the stabilizers. We've hardly left, and already I can't imagine life without these things.
We managed to sneak across the Gulf Stream unscathed through an extremely narrow weather window—there were big winds, fifty knots or more, on the way. We took shelter in a marina .
The kids tried to introduce Crabby to some new friends from the beach, but he was having none of it. Before any blood was spilled we built a wall. A big beautiful wall.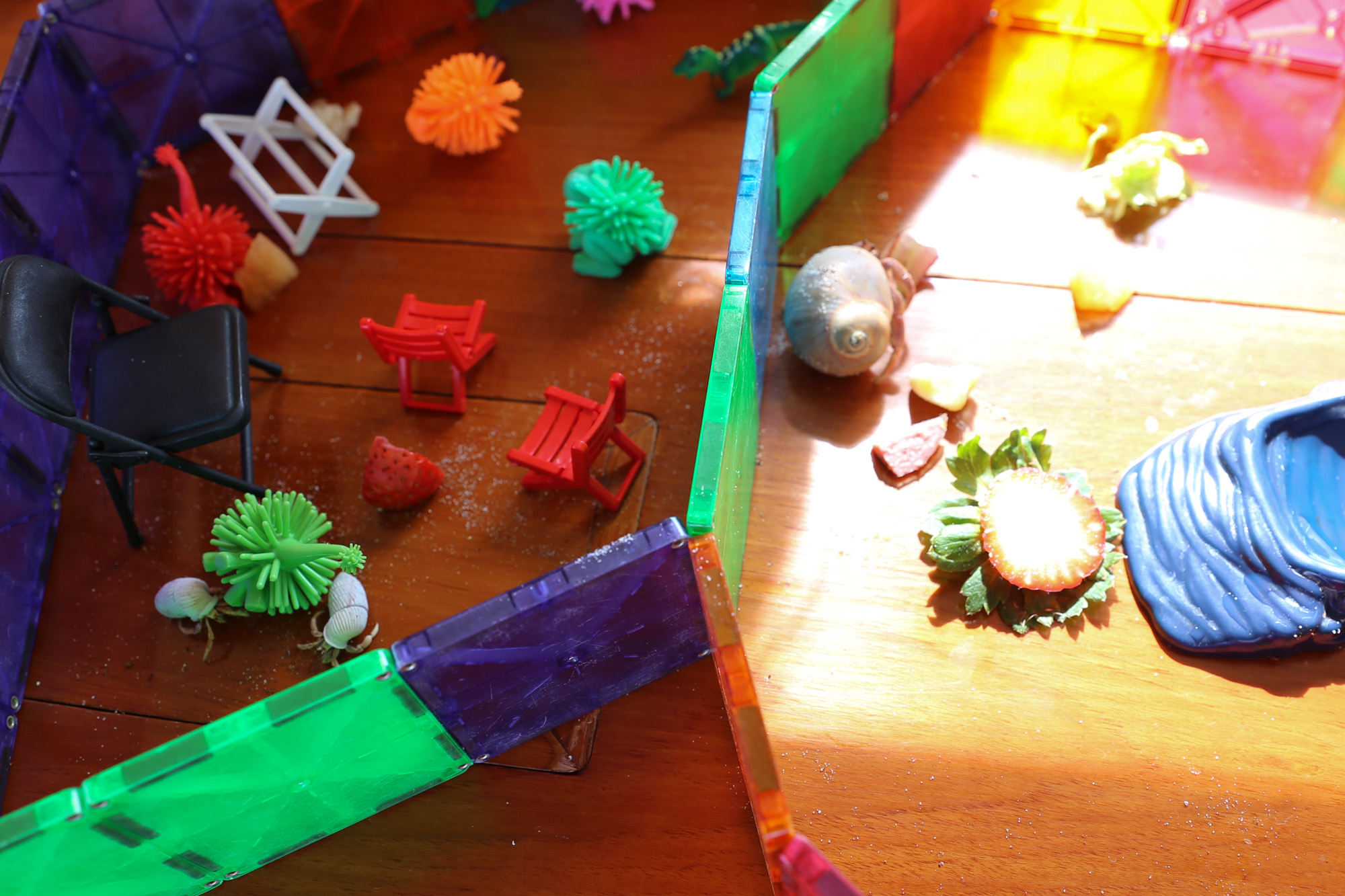 Storm's building.
Lowe found a gold-ish bracelet on the beach and gave it to me for my birthday, to his sister's deep disappointment.
The Oscar for Best Director goes to…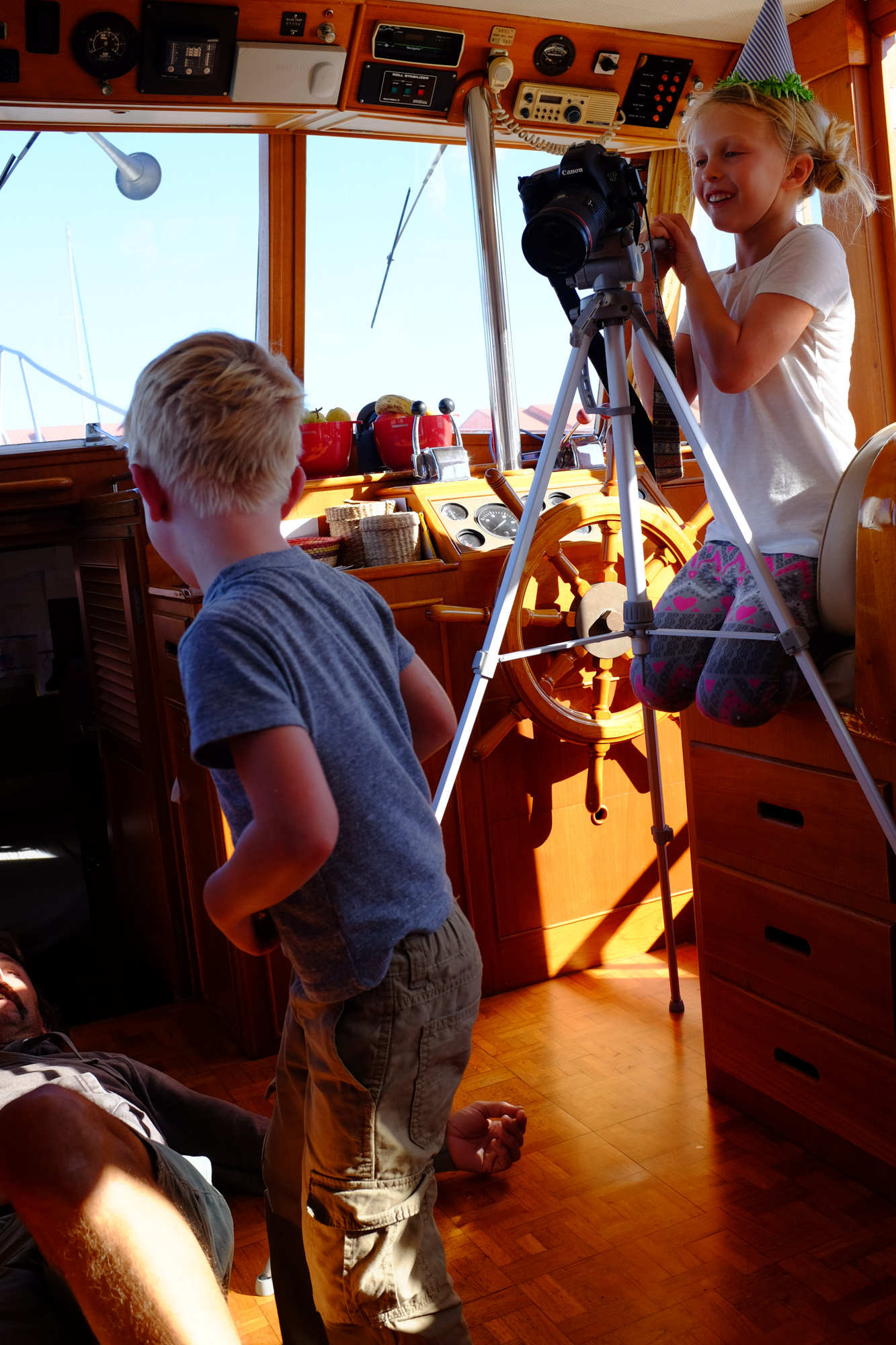 ---