Leaving our beachfront spot in Melaque. The heat has finally kicked in this year. As you can see, there isn't much jockeying for space with other travelers by the end of May.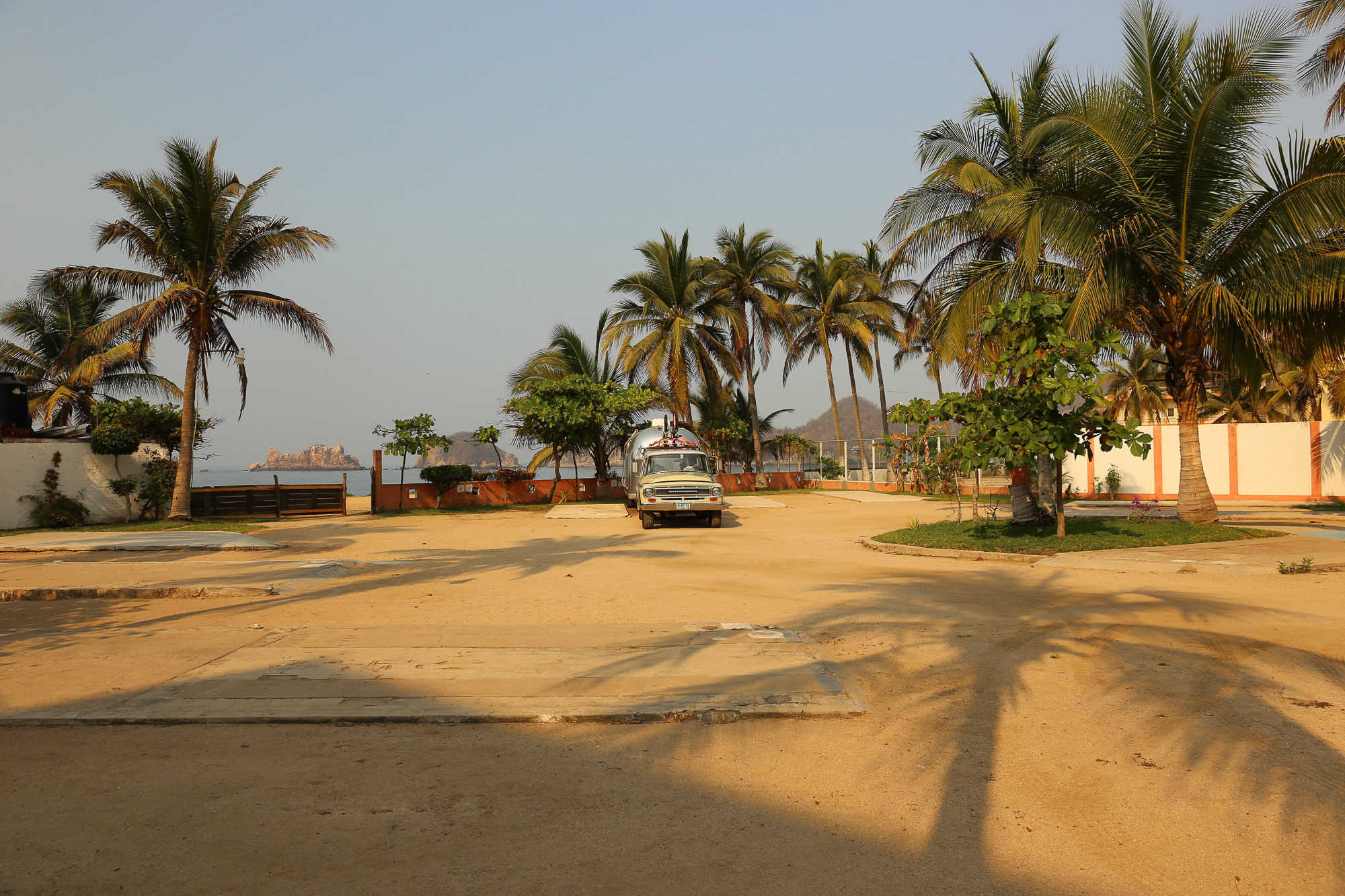 More beachfront camping, all alone in Cuyutlán.
Cuyutlán is a funny place, with at least a dozen restaurants lining the beach, each identical to the one next to it in every way except for their name. We chose El Excelente because they stood out for not naming the place after themselves. Unless that is the owners actual name, in which case, excellent.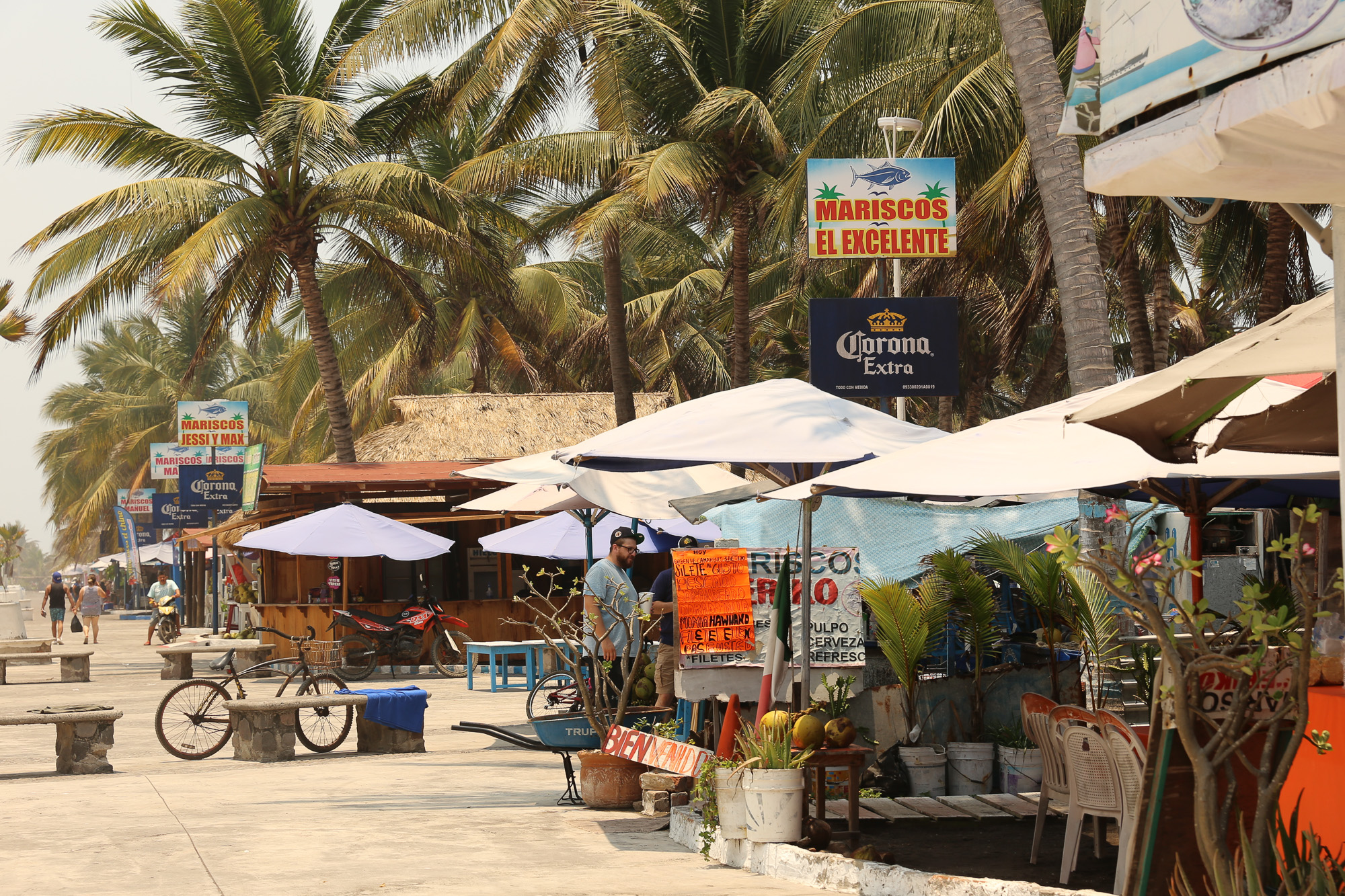 Each restaurant has seating for hundreds. There were maybe twenty people on the beach this day. It was a Saturday. The restaurants also have these pools scattered all over the place. The kids had a ball.
Main Street, Saturday afternoon in Cuyutlán, Mexico.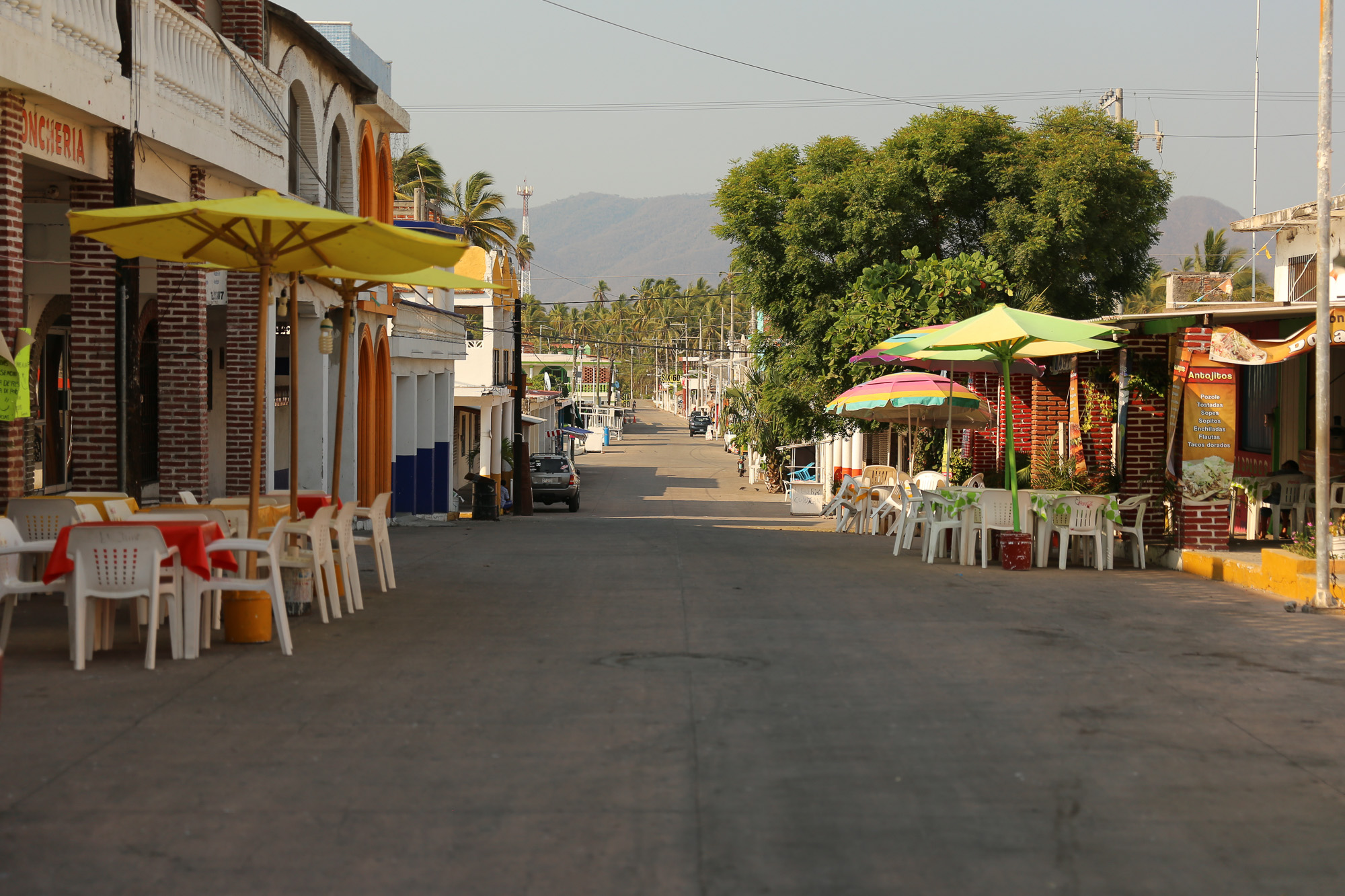 It's definitely gotten too hot out when this is the reaction to ice cream.
This is what makes driving in Mexico exhausting. Each of those yellow lines is a tope. If you drive 100 miles you will hit at least 100 topes. With our truck and trailer this means coming to almost a complete stop every time.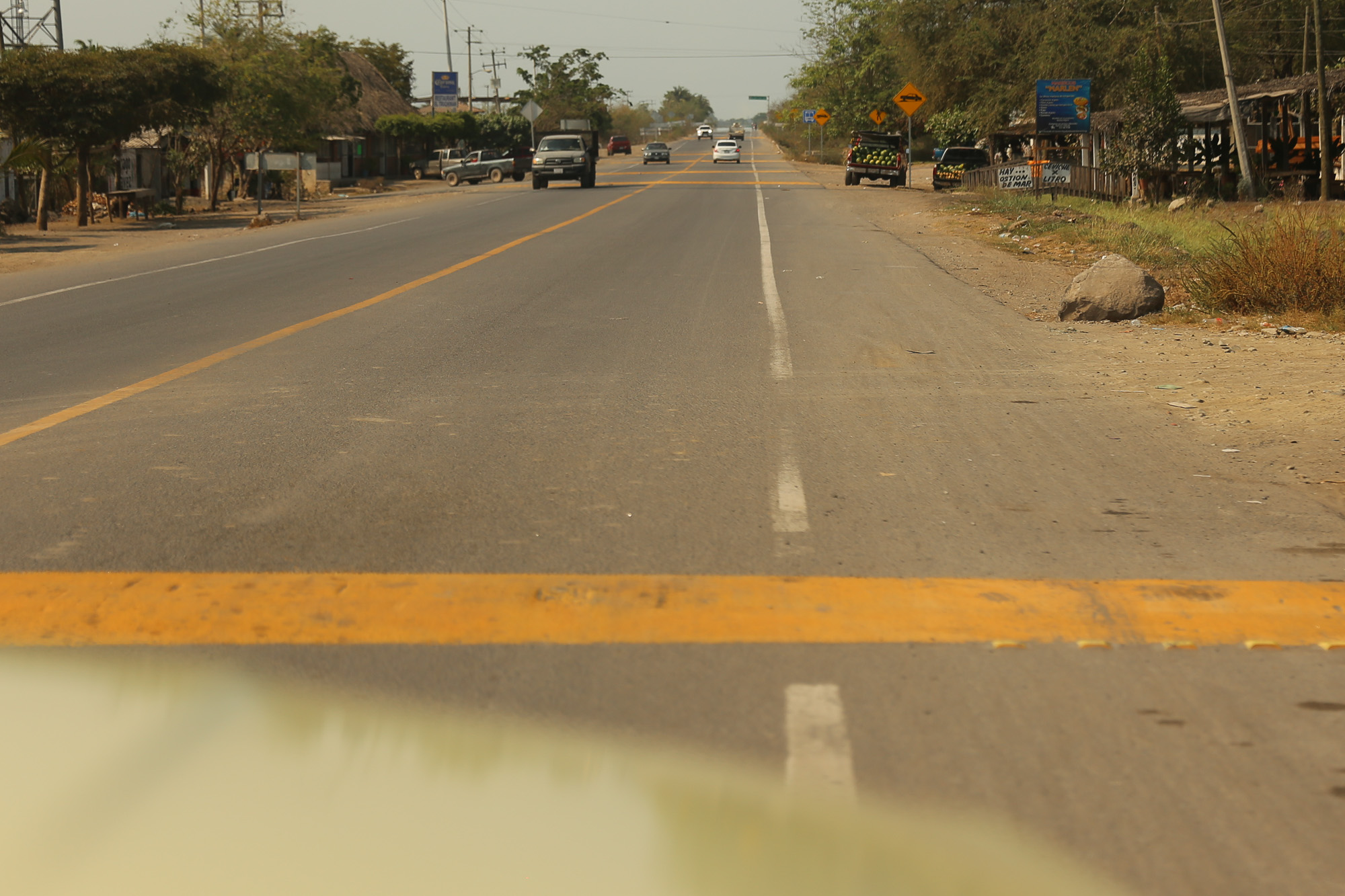 The state of Michoacán is incredible. The beaches look like this for hundreds of miles, with hardly any settlements along the entire stretch. We weren't often able to pull over because there would be no shoulder, but there were so many beautiful looking beaches wedged in between mountains/hills along the way. An ideal looking slit of sand with hundreds of palms behind it would house nothing but a single tiny shack that you could just barely glimpse from Highway 200 way up above.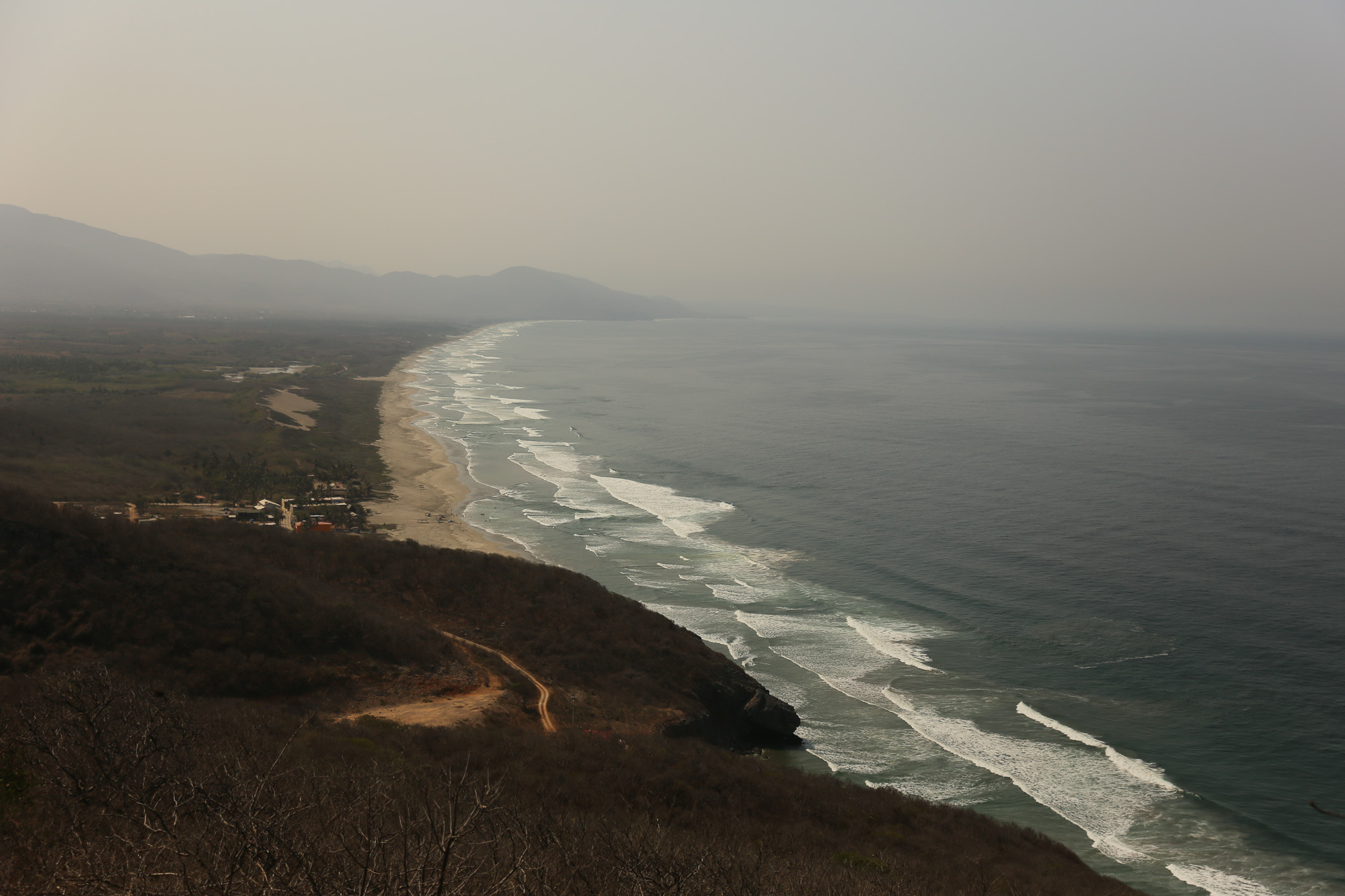 Roadside shrine. Stop and say your prayers.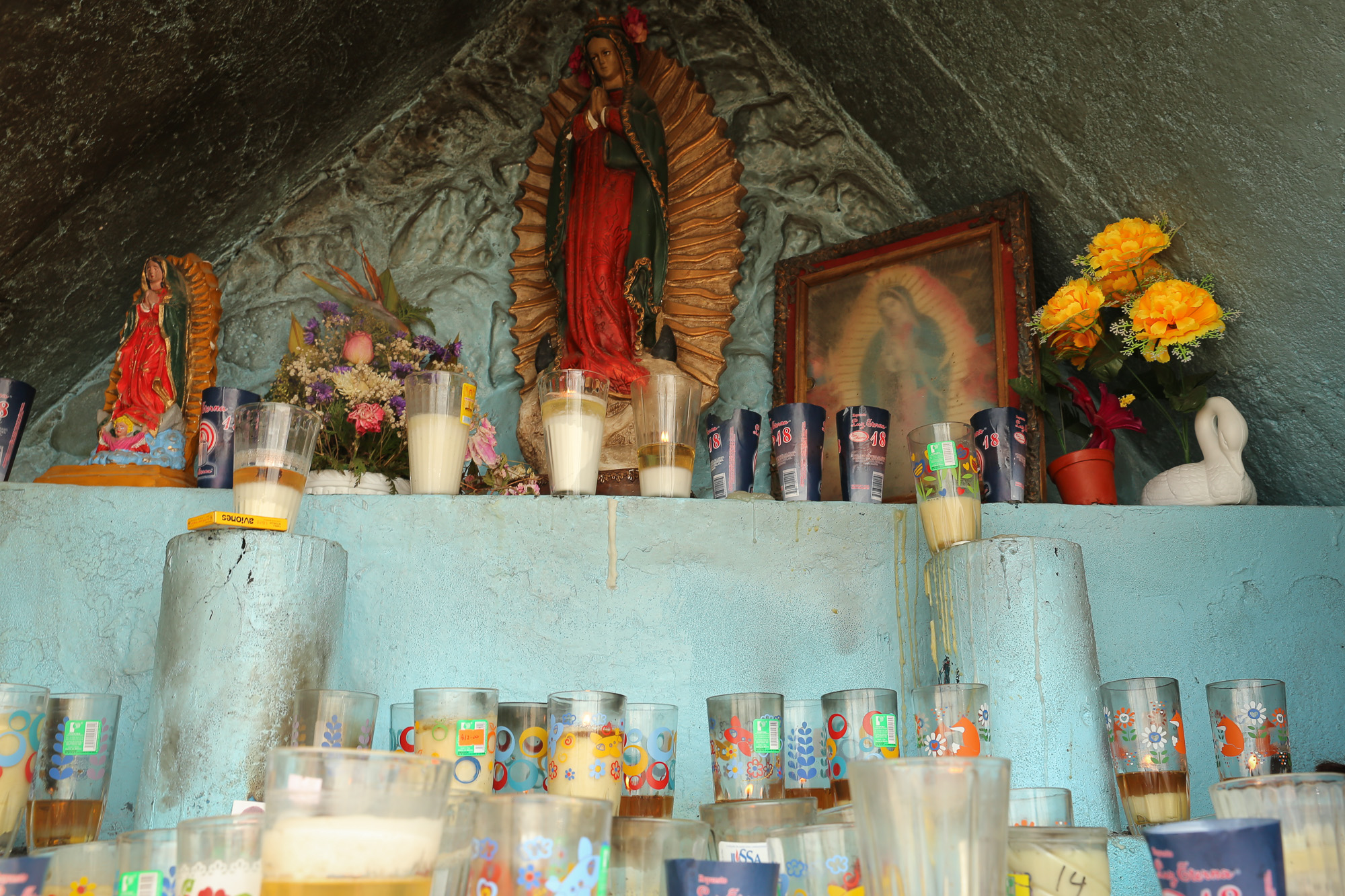 Barra de Nexpa. Primitive little surf spot village we first visited in 2008 in the VW bus. Hasn't changed a bit. Wicked surf, but unfortunately way too big for any of us. We literally couldn't even walk out into the water knee deep, the rocks just got pounded up by the surf and wracked our feet. Cool place for a night, but if you're not surfing these waves there is little else to do.
Back on the road to the next spot.