One last trip up to the lighthouse, and then it was time to say adios to Mazatlan.
There seem to be more cats each time we go. Always well fed and watered by the locals that walk/run the path each day. We always come prepared as well.
There are always fun little waves for boogie boarding in Mazatlan.
Eye right on the ball like a champ.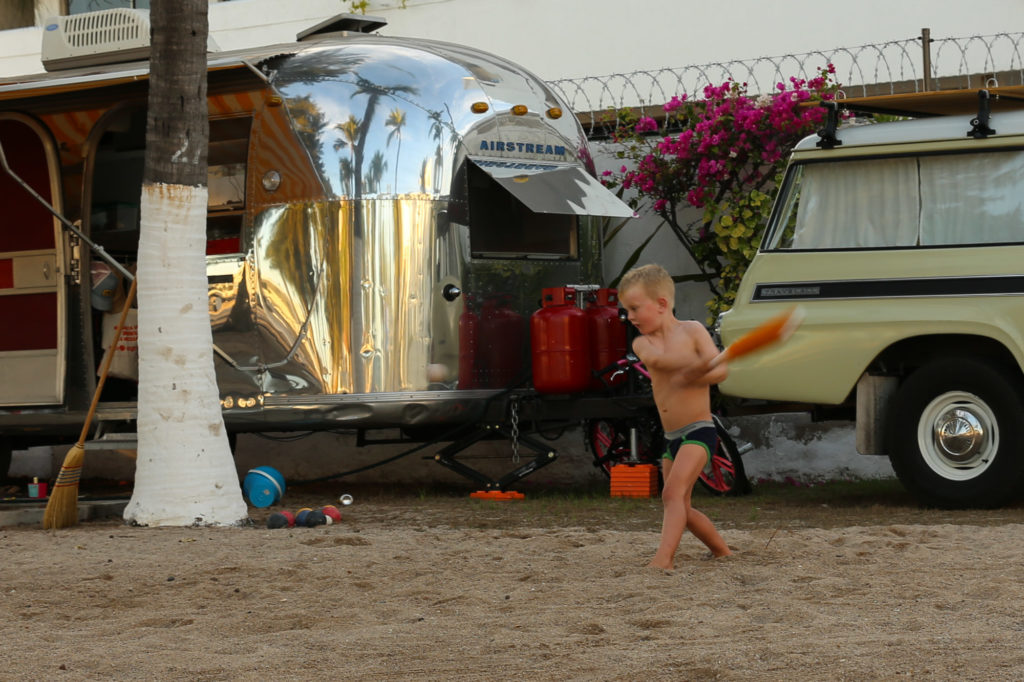 Taking the slow road to Sayulita.
We immediately became co-owners of Tango and Mambo, the campground cats. They wait outside the door and come inside the moment we open up in the morning.
This was Ouest's Christmas present. It's a 5'6″ fish. I wanted to make sure it was a good fit, and wanted Lowe to try it out before we got him his own. But, of course, he wants nothing to do with her board. For the first time in memory, he cares about the color pink.
Back with old friends. There are a ton of kids around this year. Most of them are even younger than ours, unfortunately. But still, always lots of friends around to play with when in Sayulita. Always feels a bit like a hippie commune.