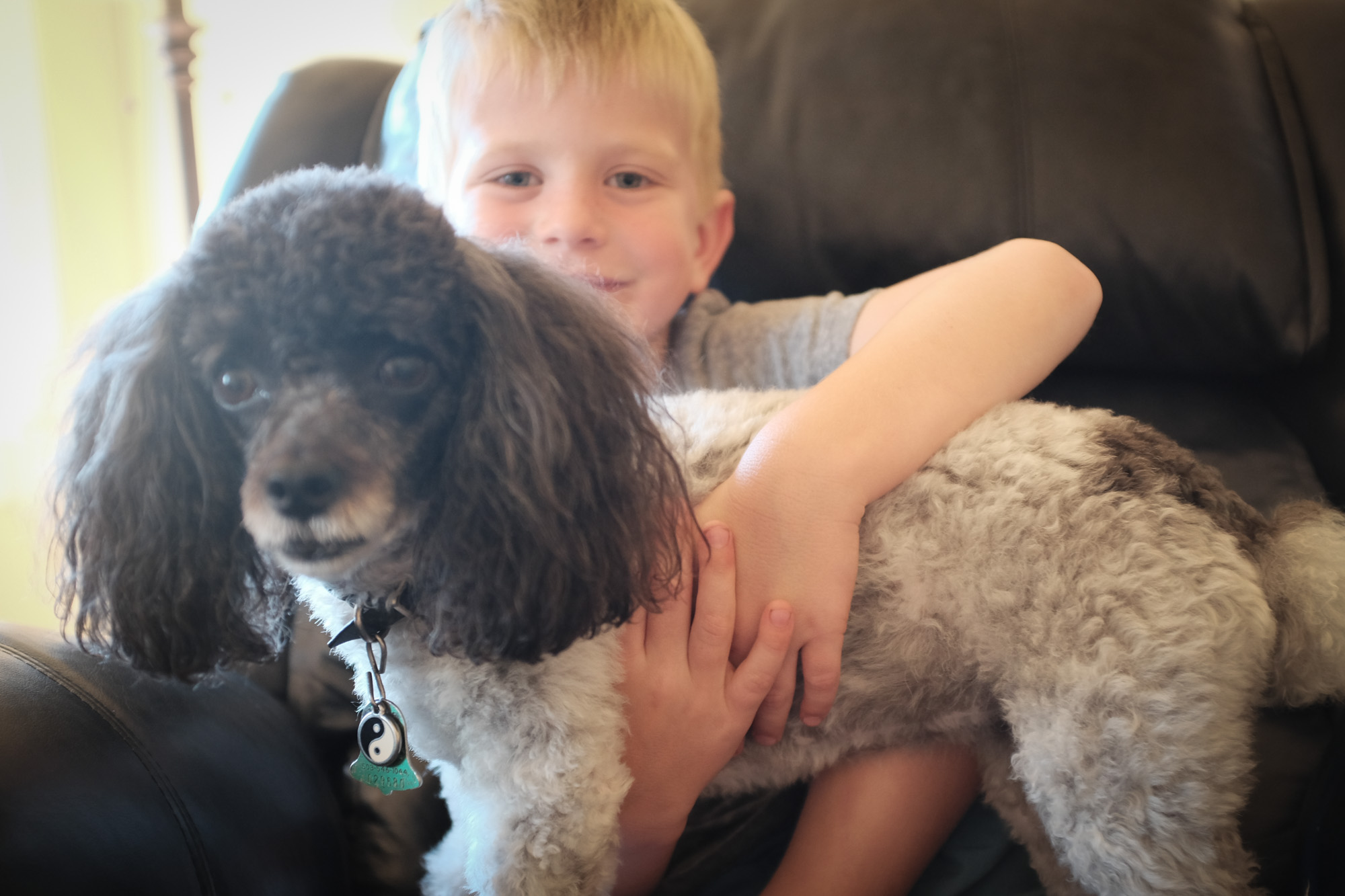 These two would totally ask each other to Homecoming right now.
Grammy is doing fantastic after a hip replacement.
I left Portland a couple days ahead of the rest of the gang, as my help was really no longer needed, and there were some projects on the boat that would be more easily accomplished without a group around. Lighting the gas lamp for the first time wasn't on the list, but it was still cool.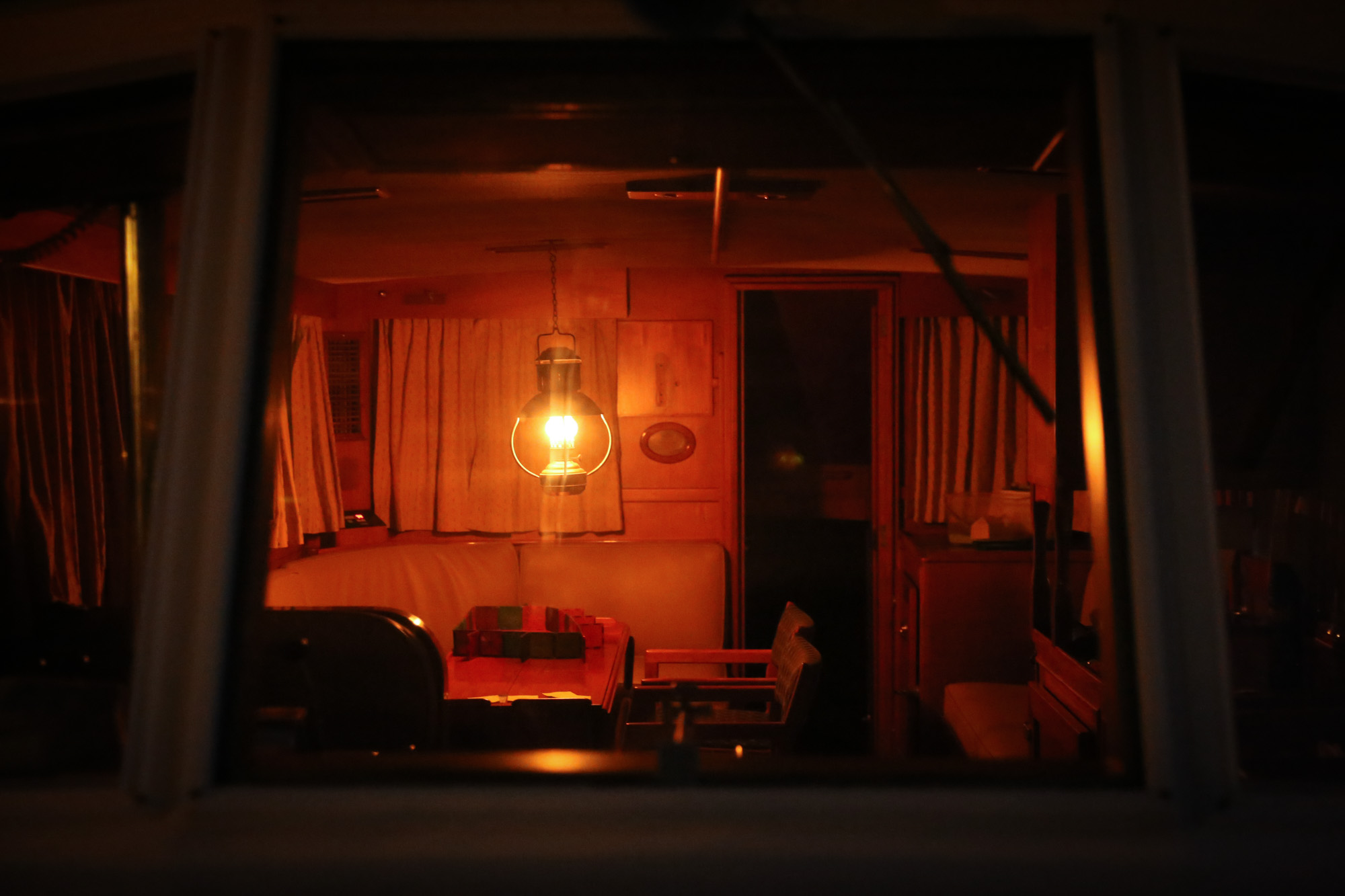 I've probably talked to Lowe on the phone twice, maybe three times, in his life.
The engine room. One of the big things on my list was to get the engine room sorted. I just had to go through everything that was down there, figure out what it was for, toss it or keep it, and organize it. I've still got a couple things that need to be secured, but for the most part, we're ready to go. The only engine issue was that the generator spewed coolant when I first ran it last month. That was a little disconcerting, until I discovered that the issue was simply the coolant cap not being screwed on properly. Topped the coolant off, ran it for an hour, and didn't have a single problem. I cleaned the bilges, reveled in having space for a wet/dry vac, stored tools, and generally just tried to identify what everything was and how it all worked. I have to say, if this was my first boat I'd feel completely overwhelmed, but I've been around enough now that this is all pretty straight forward, with the exception of the stabilizers.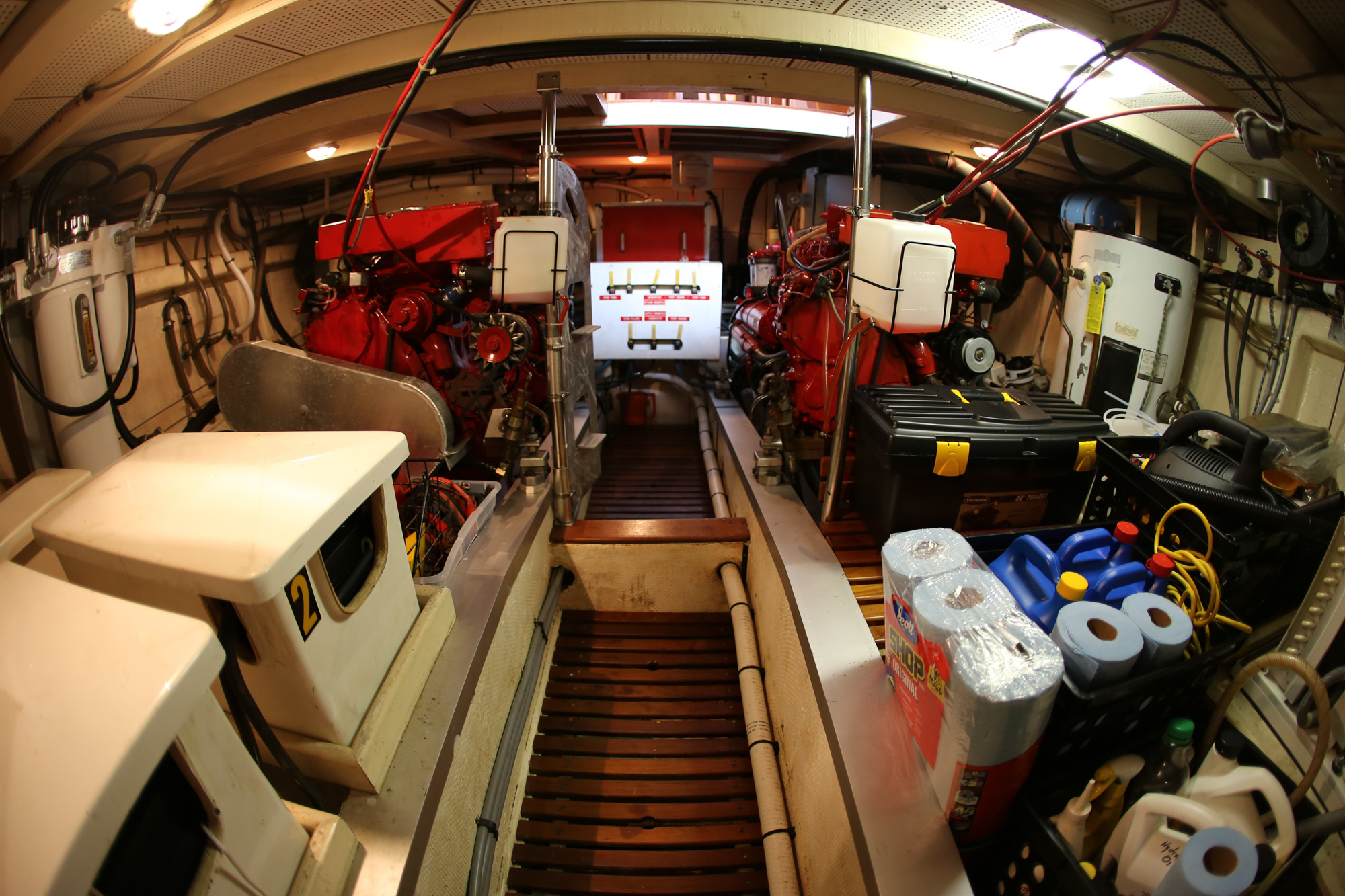 I've always lamented not having engine room vent fans. Now I've got two. What a difference it makes having all that hot air sucked right out of the house.
Man, an engine room that doesn't leave my feet dirty, and my arms and legs streaked in grease. I must have done something pretty wonderful in a past life in order to deserve this.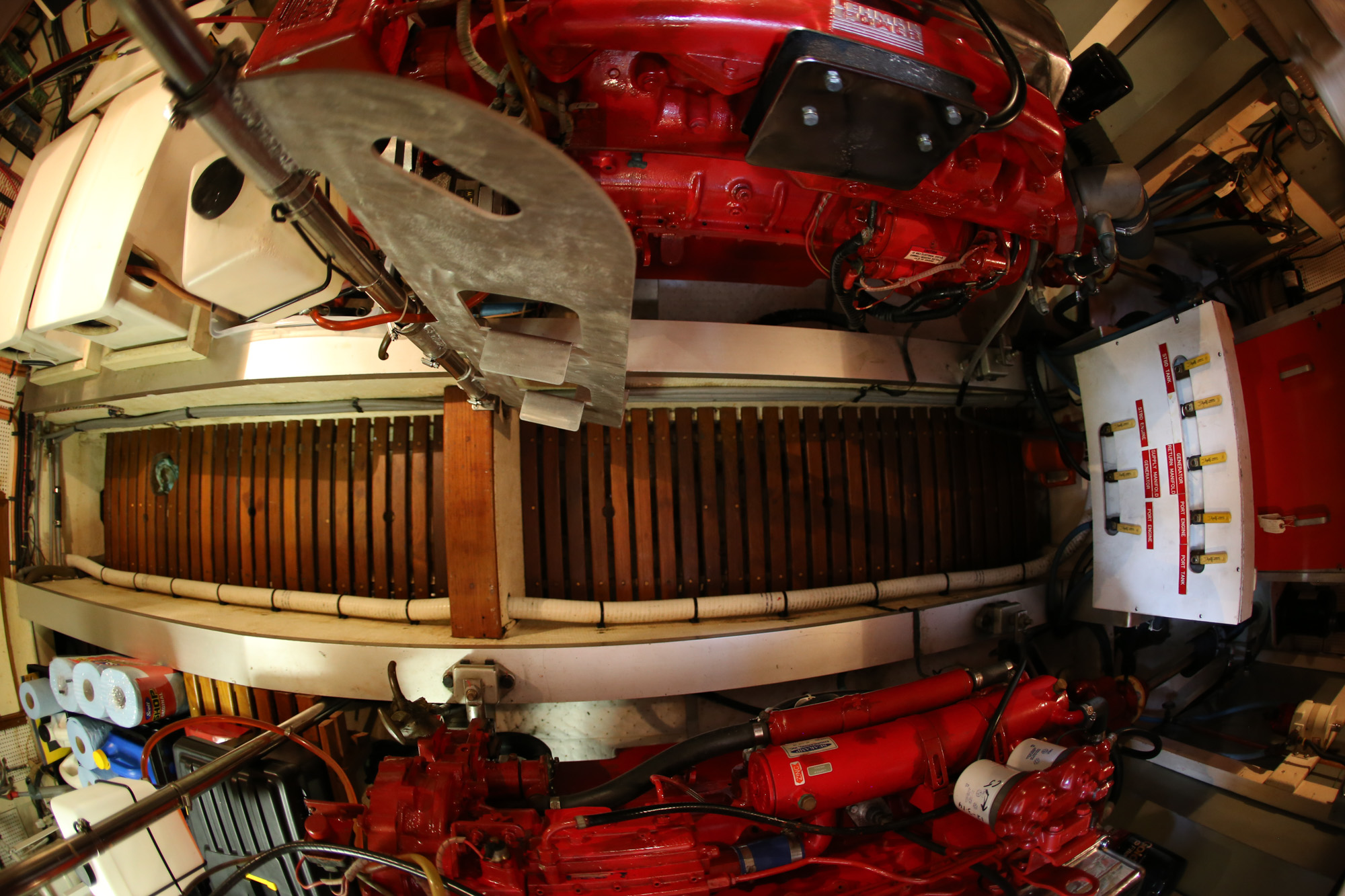 Another project, this one promised to the kids, was to get the dinghy going. This was surprisingly easy, considering the motor hadn't been started in a couple years. I got everything put together, hooked up a fresh battery—because yeah, this thing has an electric start—and fired it up. Vroom. It wouldn't idle by itself the first few times I started it, but after a quick run to open up the throttle and put some gas through it, the engine purred like a three-day old baby lion cub. Or something like that.
So far I'm feeling incredibly spoiled by this boat. It's rained a ton and only a couple drops of water have made their way inside through the back door. A boat with this many windows, I should be mopping up puddles with the amount of rain we've had. The dinghy made life easy on me. The engines and generator appear to be in top shape. Hell, even the zippers on the bimini all slide easily. I mean, it's like this boat doesn't want to throw any challenges at me.
Overall, I'm completely in love. Walking around this boat, every single thing on it feels rock solid. Everything appears to work. It's beautiful, spacious, and homey, all in one. Essentially it is everything we hoped it would be when we bought it.
So far.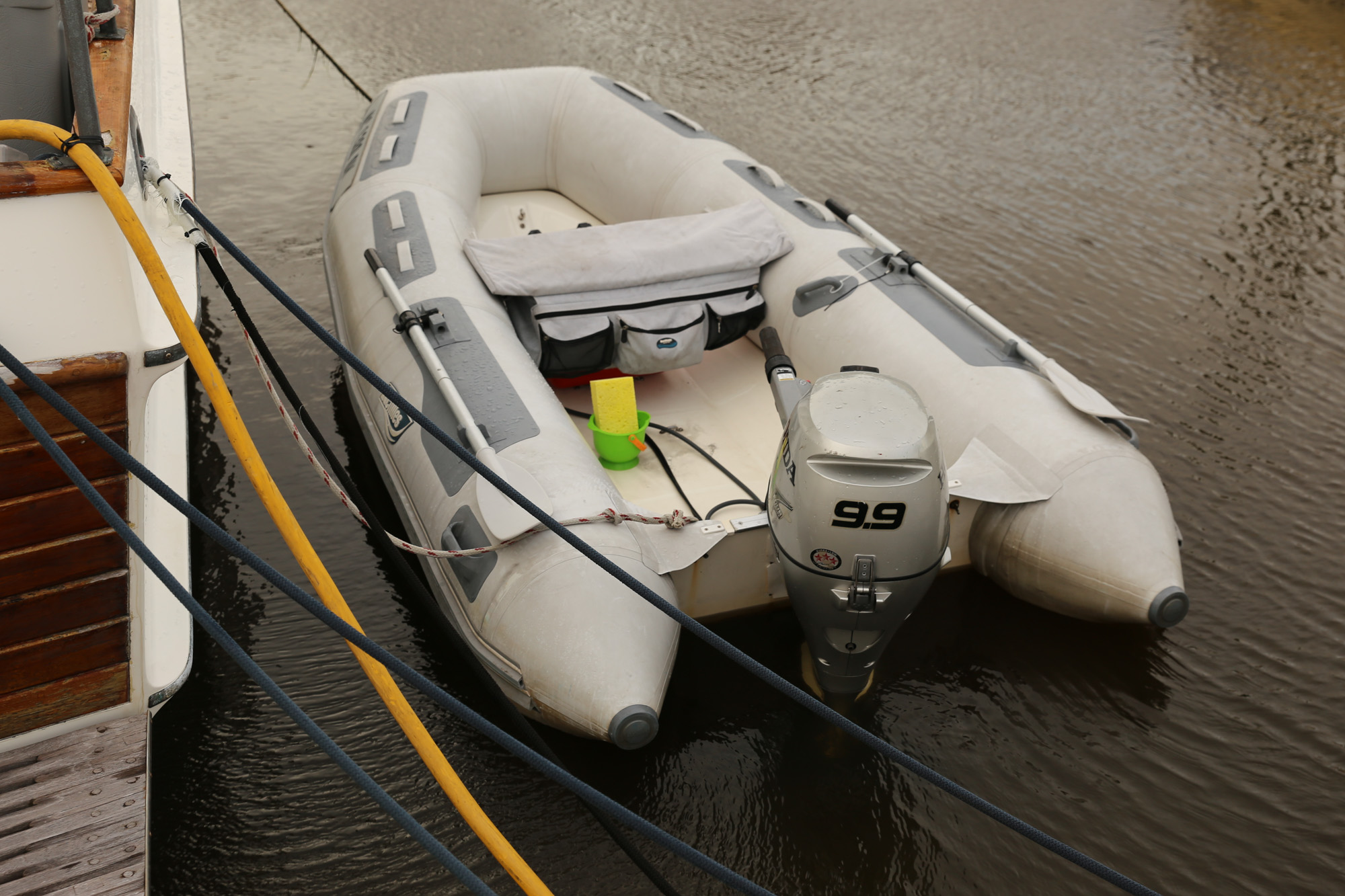 The kids were playing restaurant in the backyard at Grammy's when this bird swooped down to their table and ate a Cheez-It. She flew off a couple times, but kept coming back, and eventually they were all able to get it to walk right into a cage by telling it, "Step up." Obviously, someone lost it, and Grammy is still working on finding the owners, but a few days later it's looking more and more like she might have a new bird.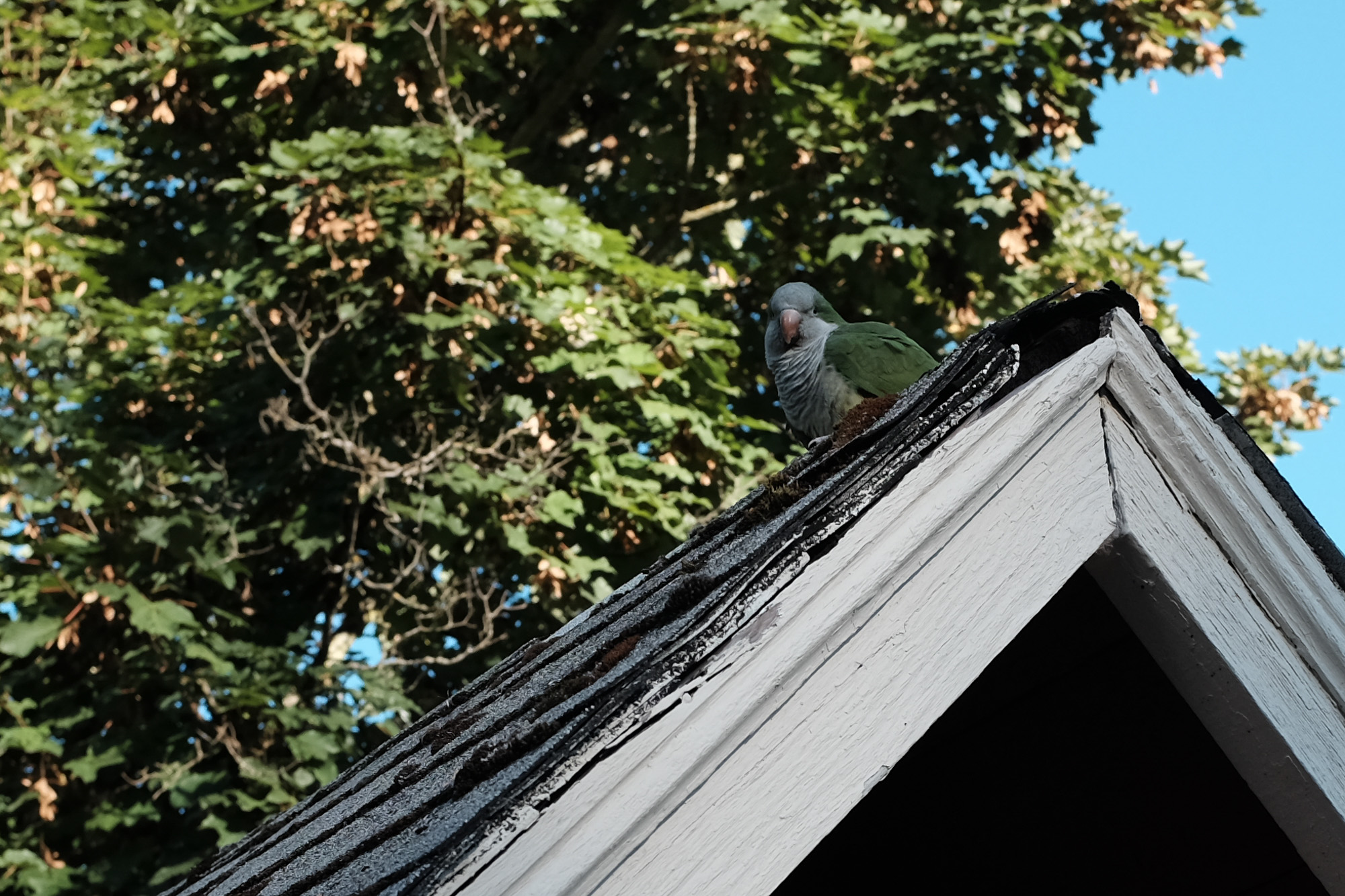 And, they're back.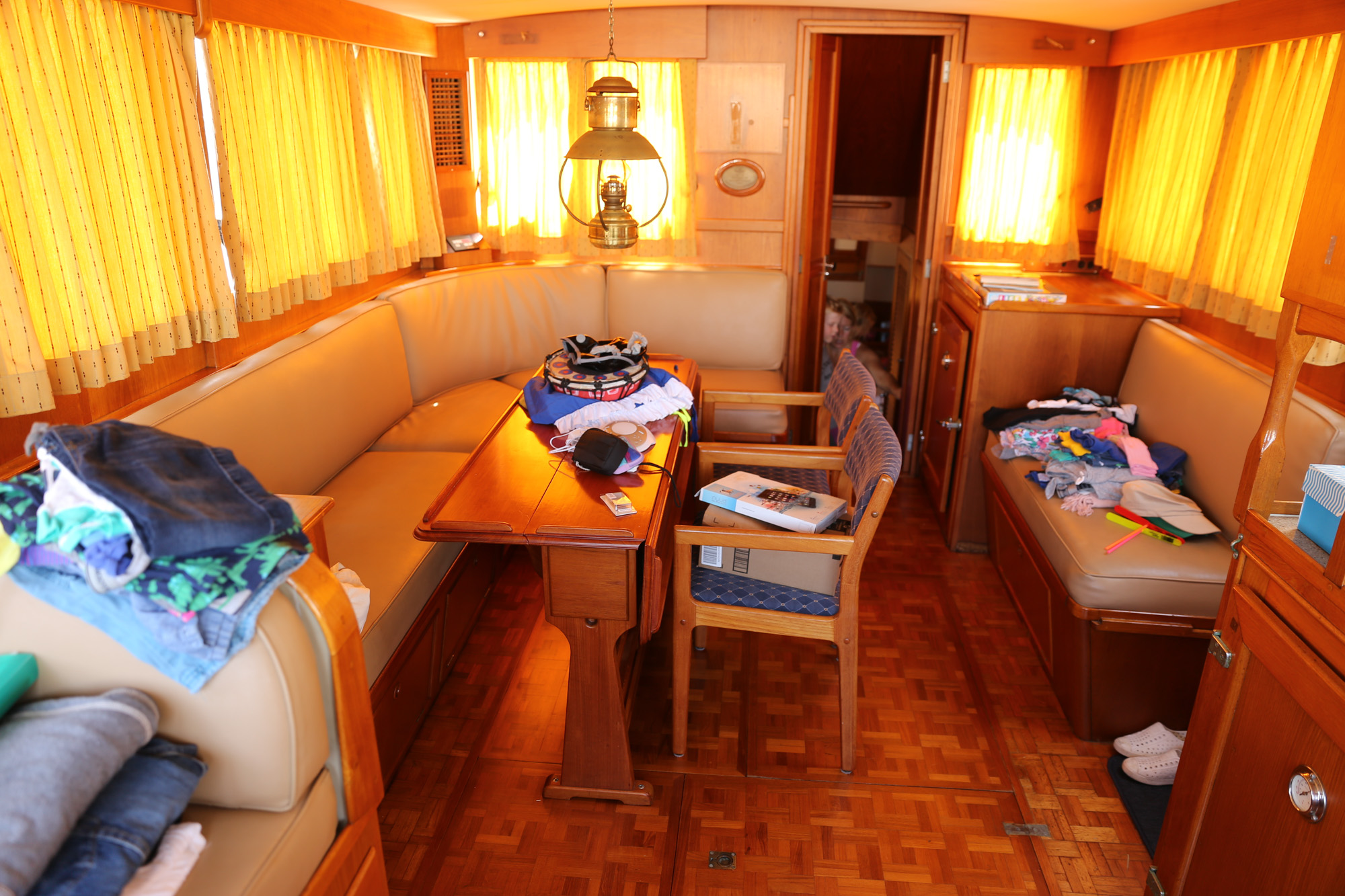 All they really cared about was getting a dinghy. I mean, the boat is fine and all, but a dinghy is what really makes boat life worth it.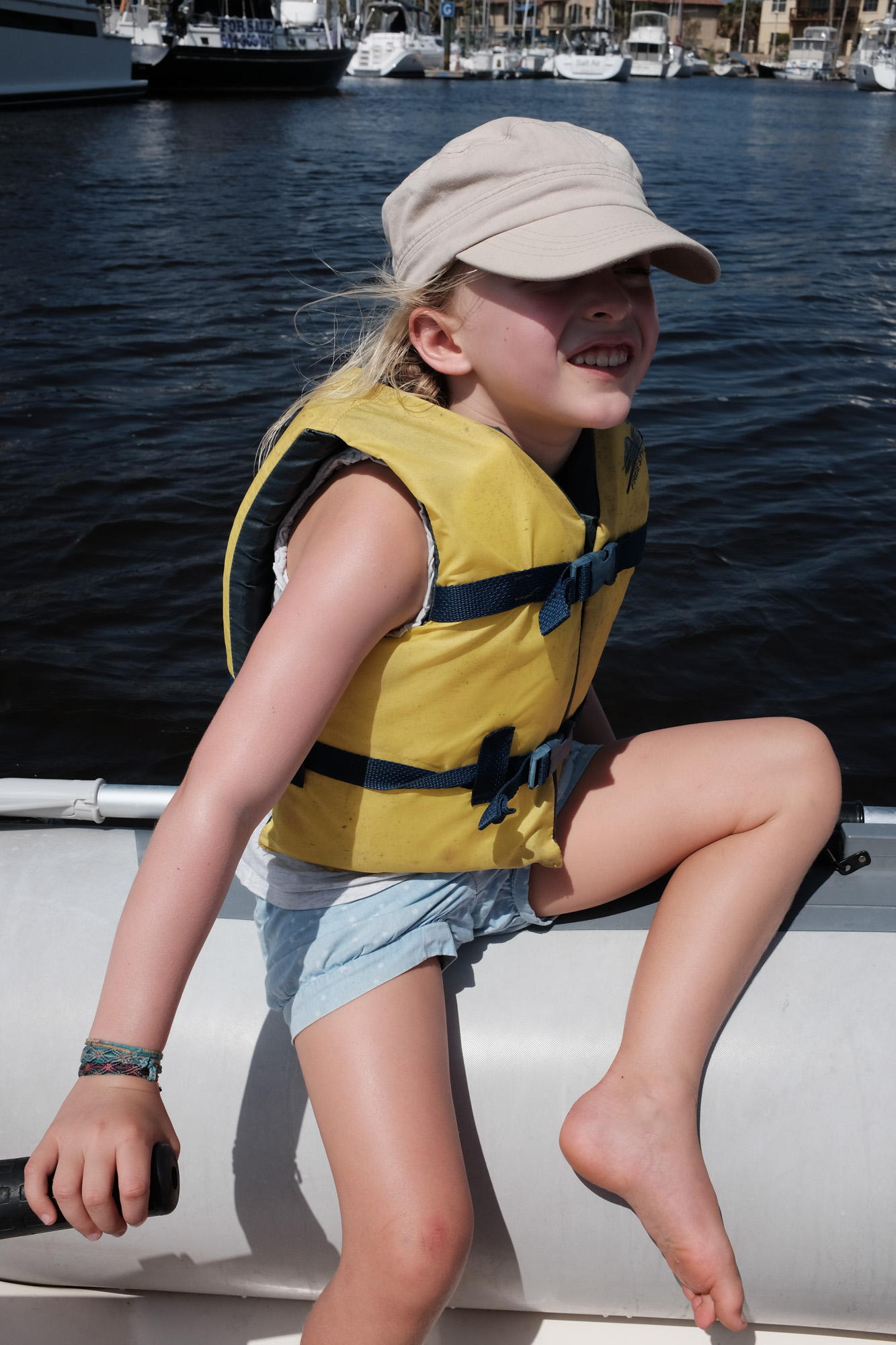 So far I've found 24 life jackets on this boat. No lie.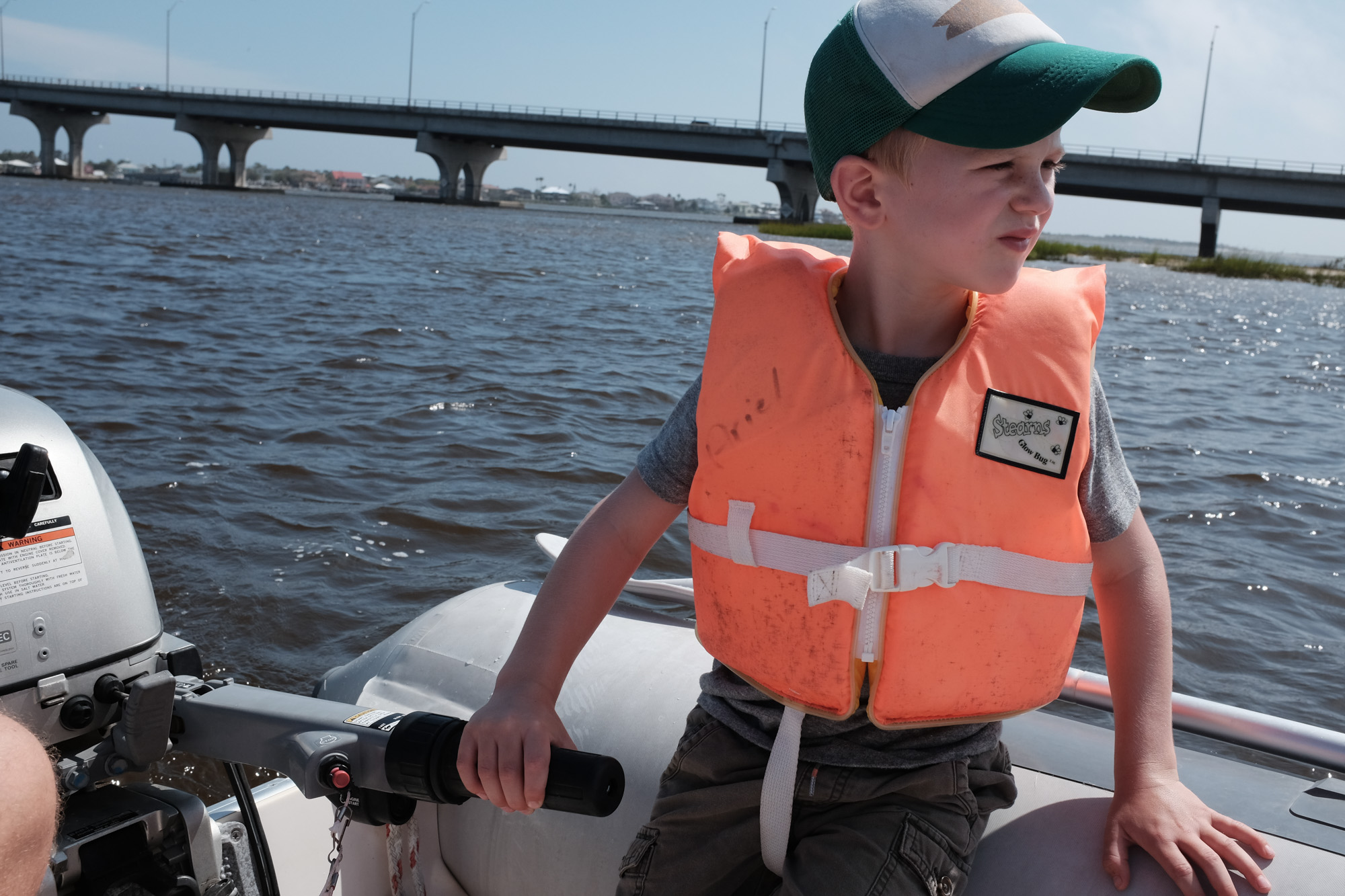 Getting an exercise room ready for Crabby.
Cleaning out the massive rear locker. About once an hour the bilge pump kicks on and dumps a gallon of fresh water overboard. I knew it was coming from in here. My fear was that it was a cracked or rusted tank. But once again the Grand Banks boat gods smiled down on me. Just a leak at a PEX T-fitting.
Found three power cords, another half dozen life jackets, countless boat cleaning supplies, and two spare props inside there.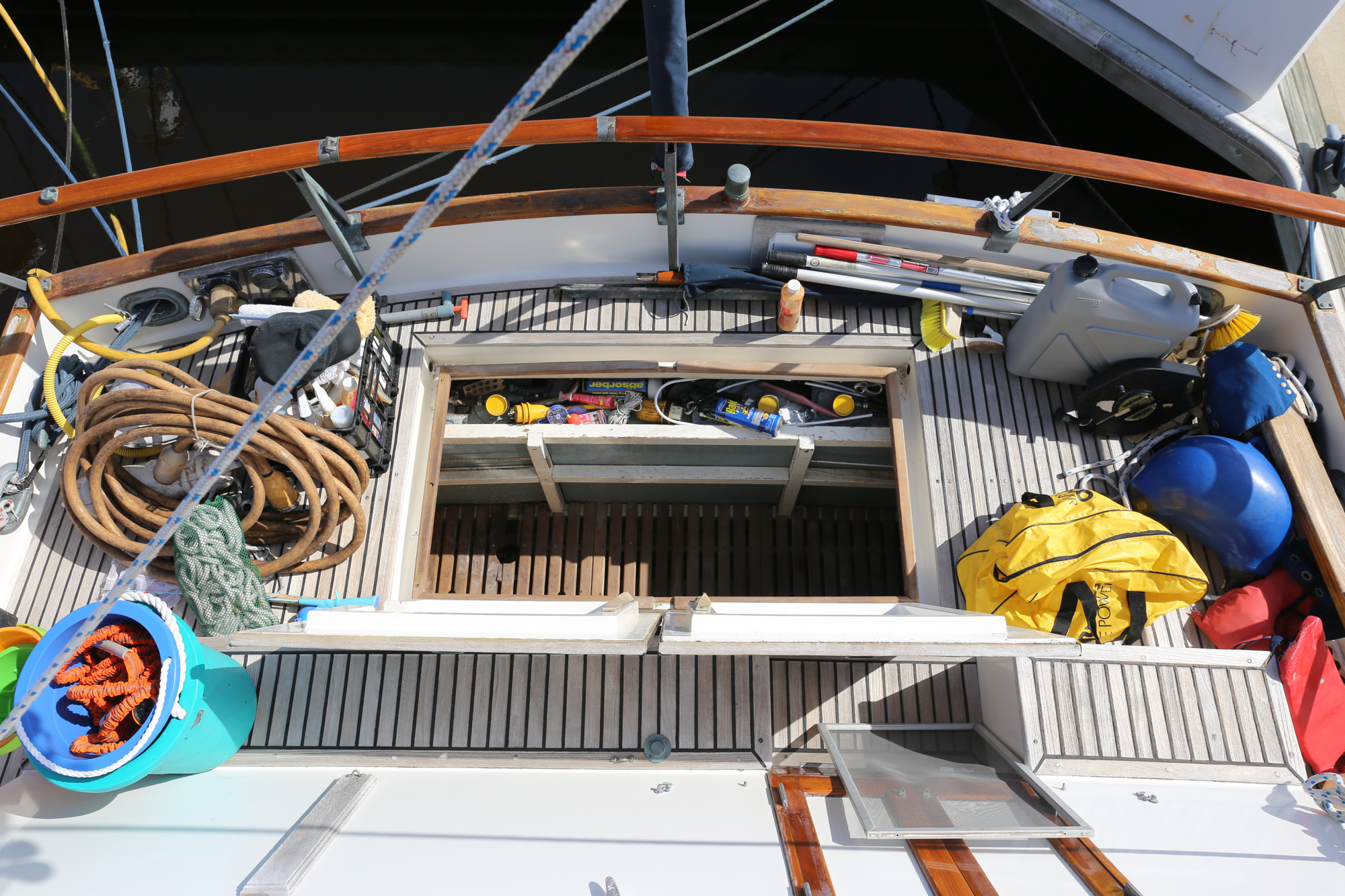 Dinghy trip to the beach bar. We got to float along next to dolphins on the way there, and the kids got to collect hermit crabs with new friends while we enjoyed the Florida heat and cold beer.
This tooth should have fallen out a week ago, but Lowe held it in for me.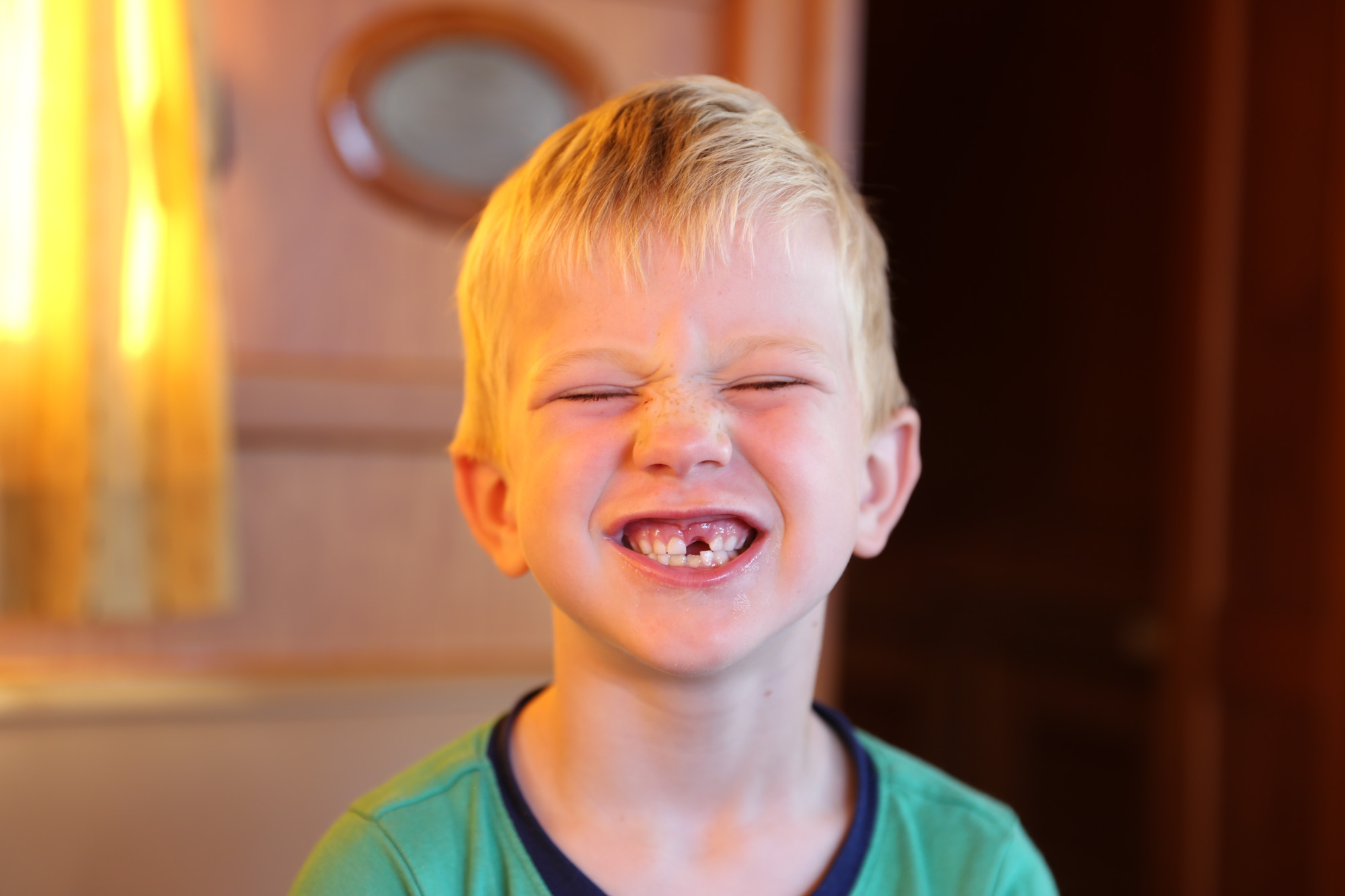 We've got so much space in this boat that we're even turning this huge closet into a playroom.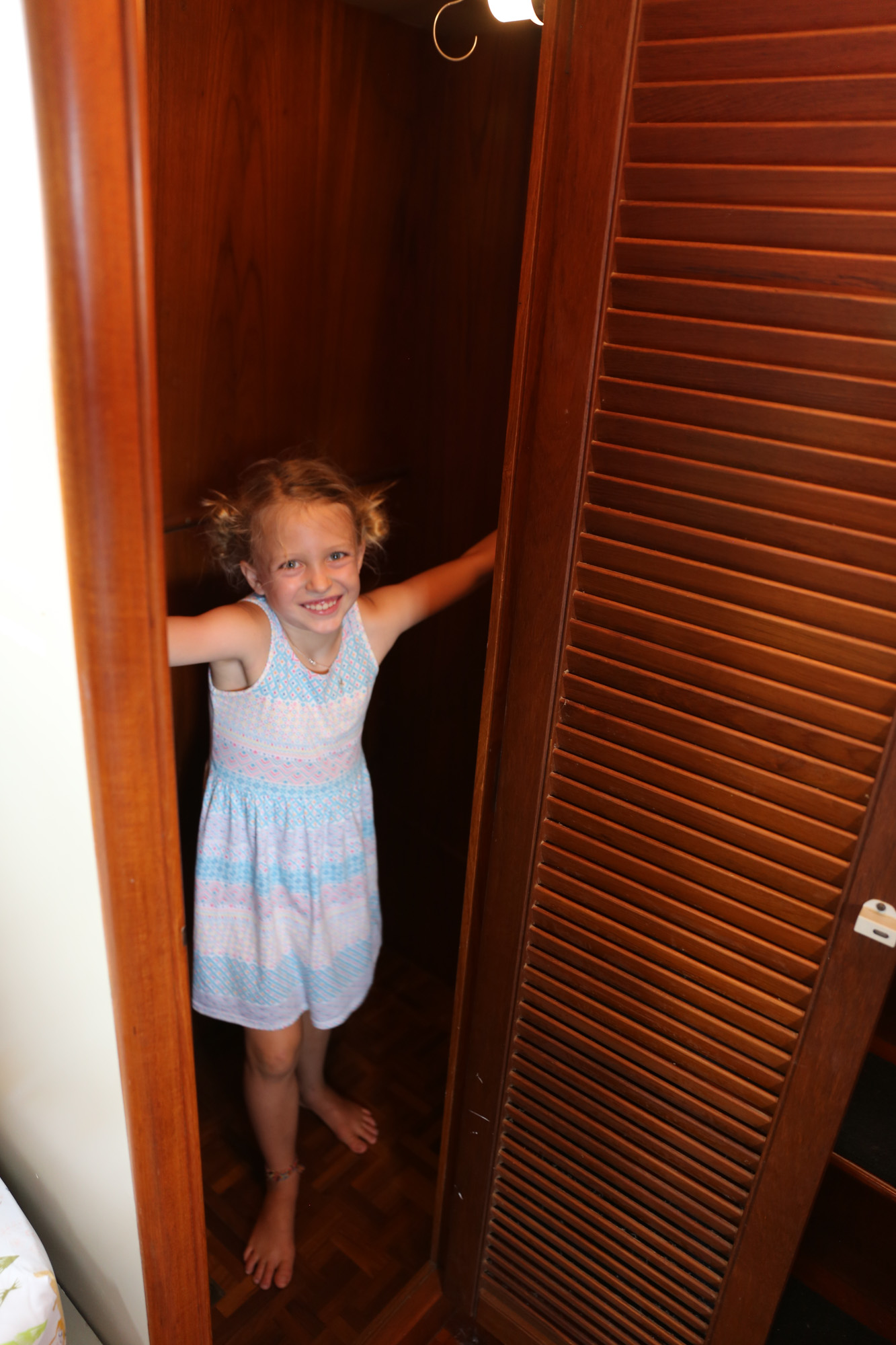 Getting inked up.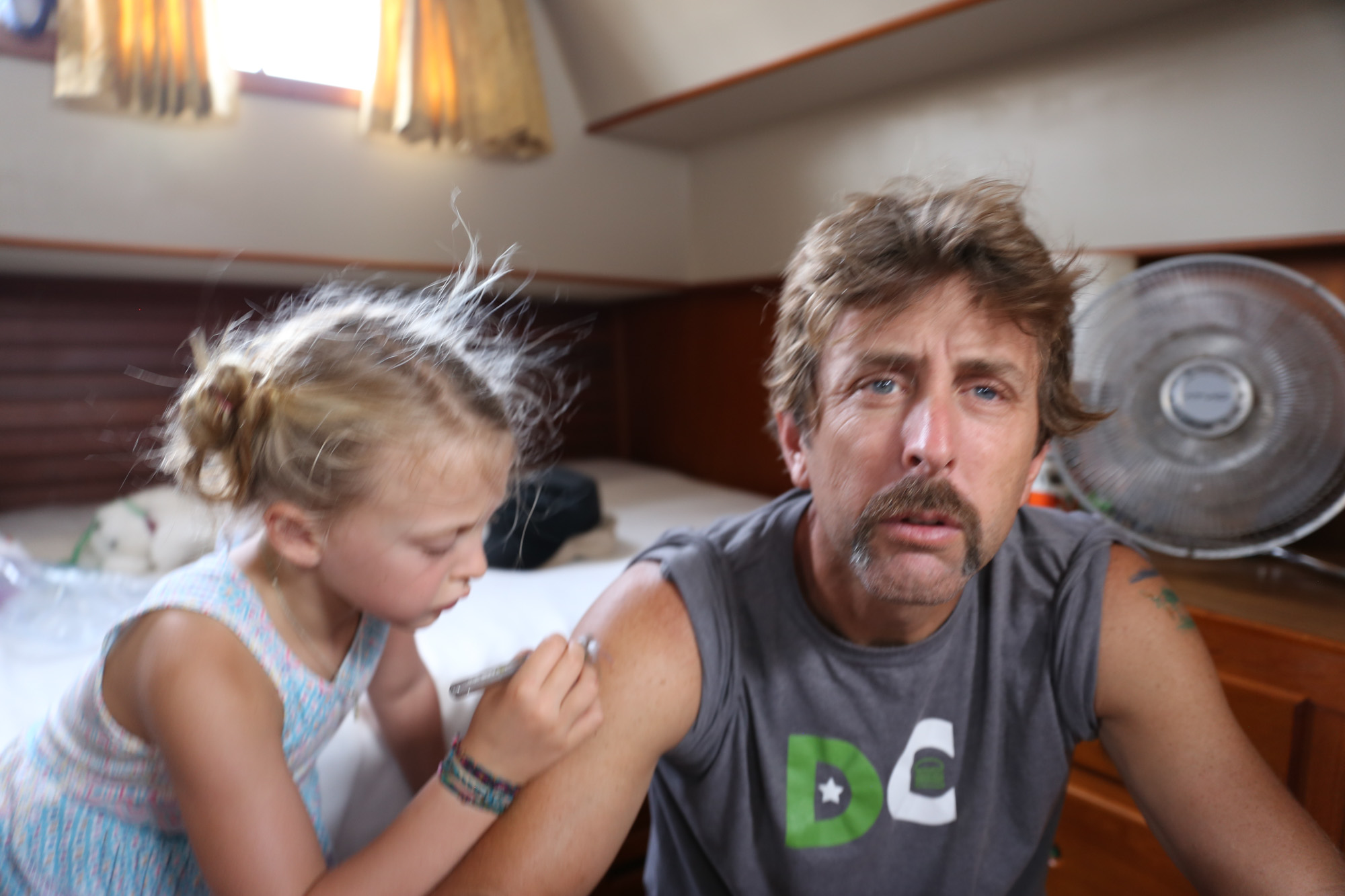 Finally, an actual family dinner on the boat. Feels so good to all of us to be getting settled in. It's been a hectic couple of months, with a lot of traveling—we're happy to be making this boat our home.