This is how a six-year old drives his mama around in style—racing cap on.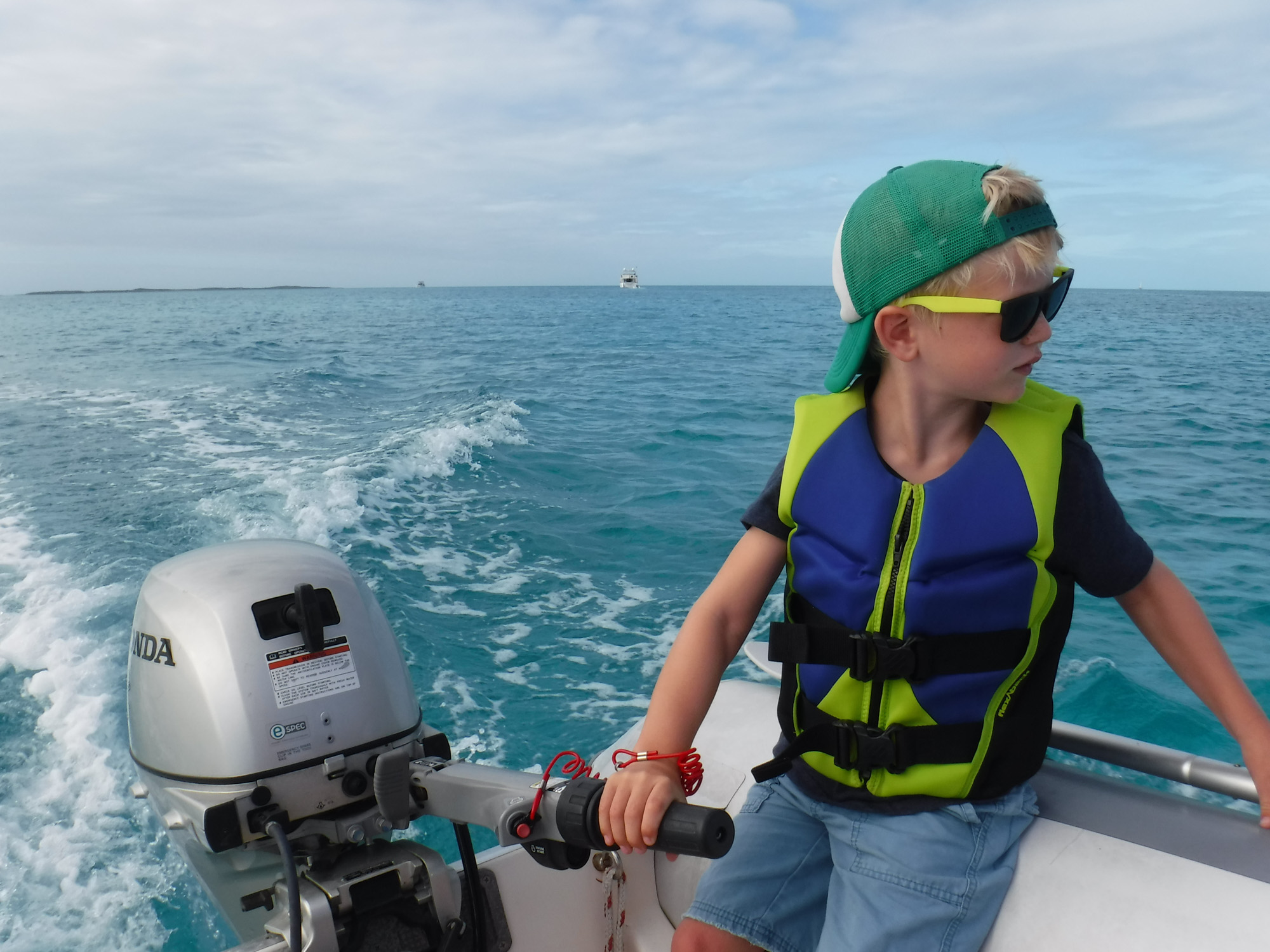 Live on the Margin authors, side-by-side again.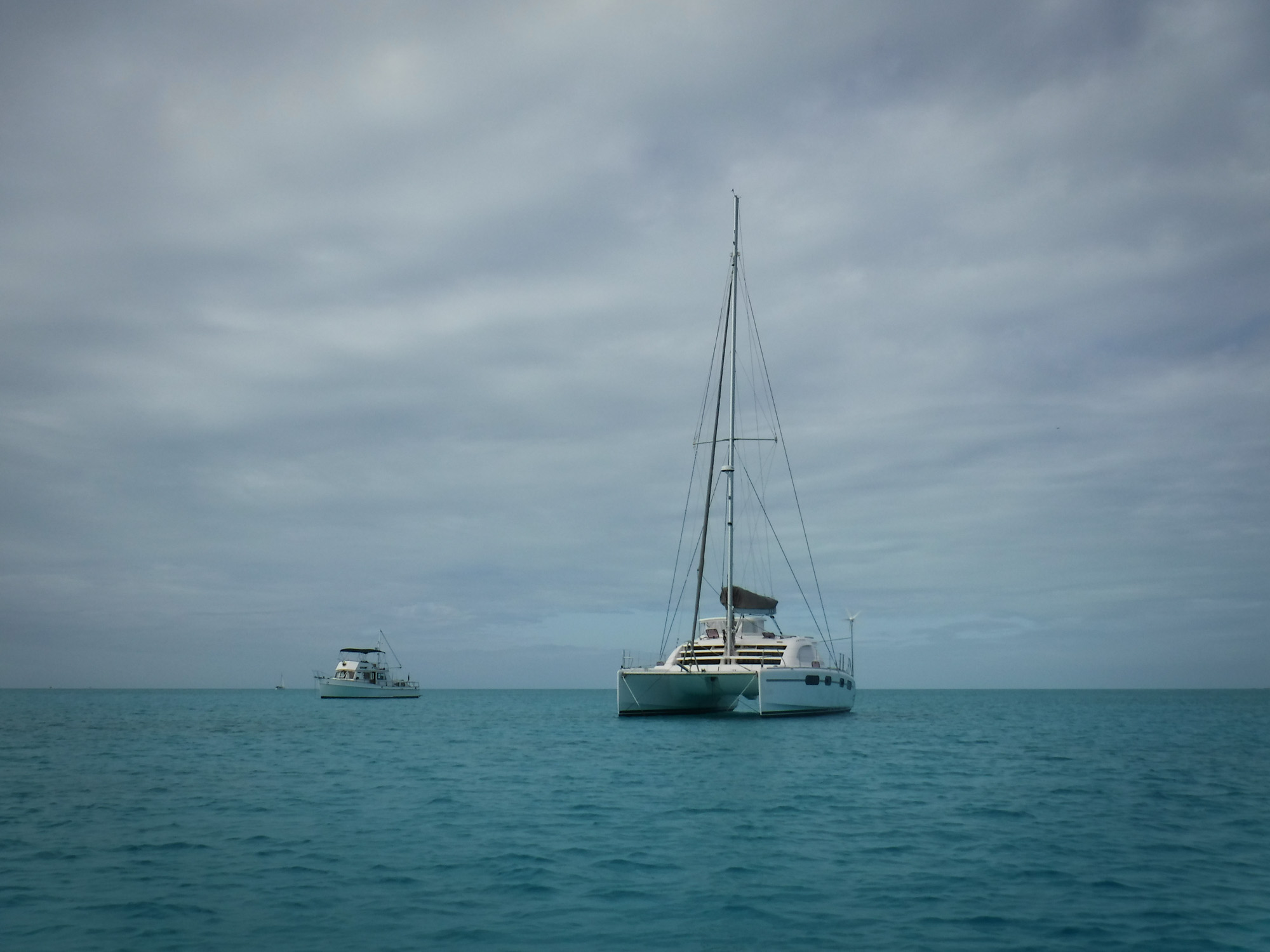 Trying to decide which one to bring on the boat.
Someone asked us the other day how we liked our stabilizers—well, the fact that we can jump rope while underway pretty much says it all.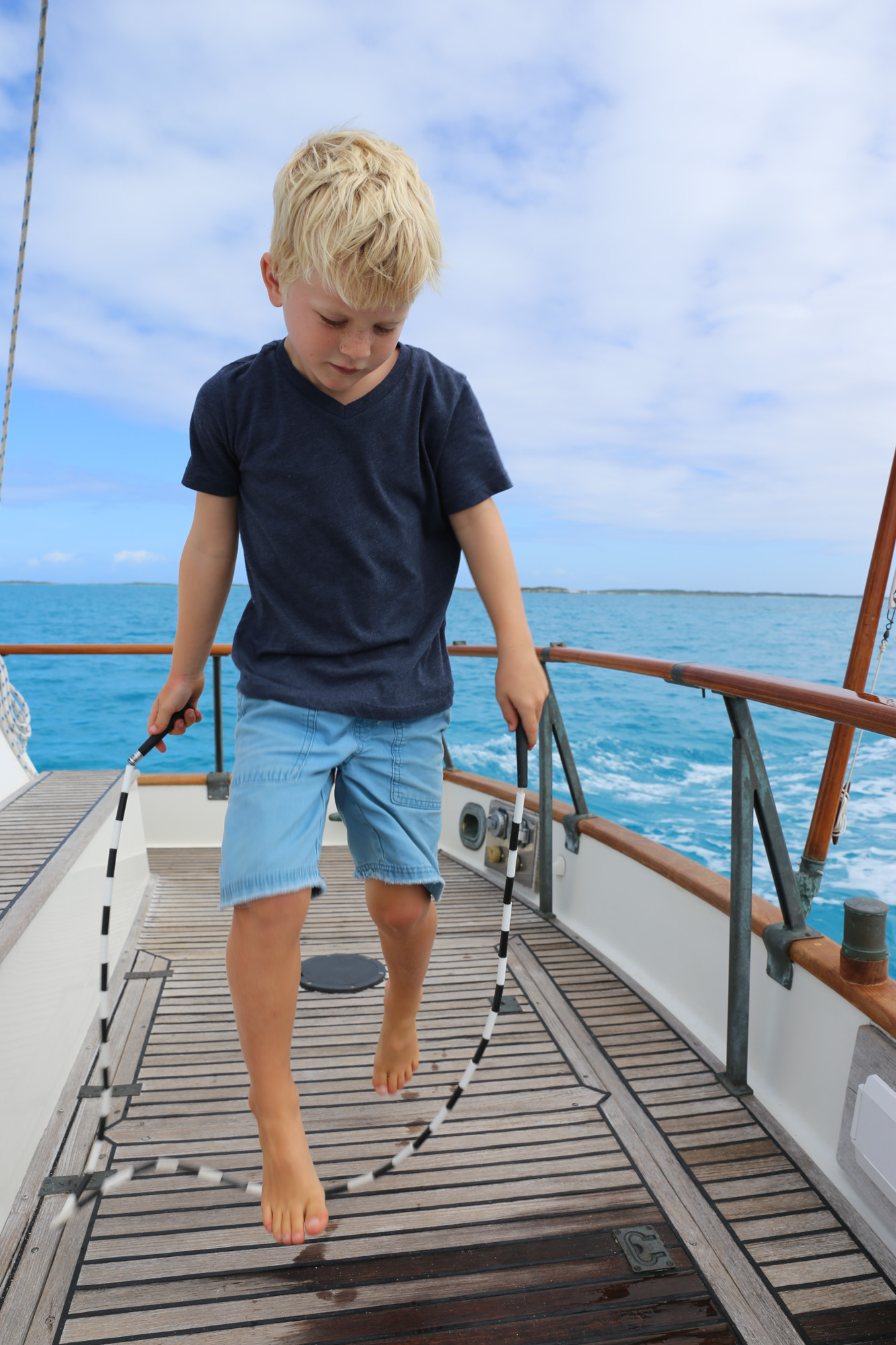 On our way to Rachel's Bubble Bath.
At high tide the waves funnel into a wedge in the rocks and then spill over into this pool, creating a cool wave of bubbles. It's like swimming into a giant hot tub jet.
At anchor on the other side of the island from the bubbles.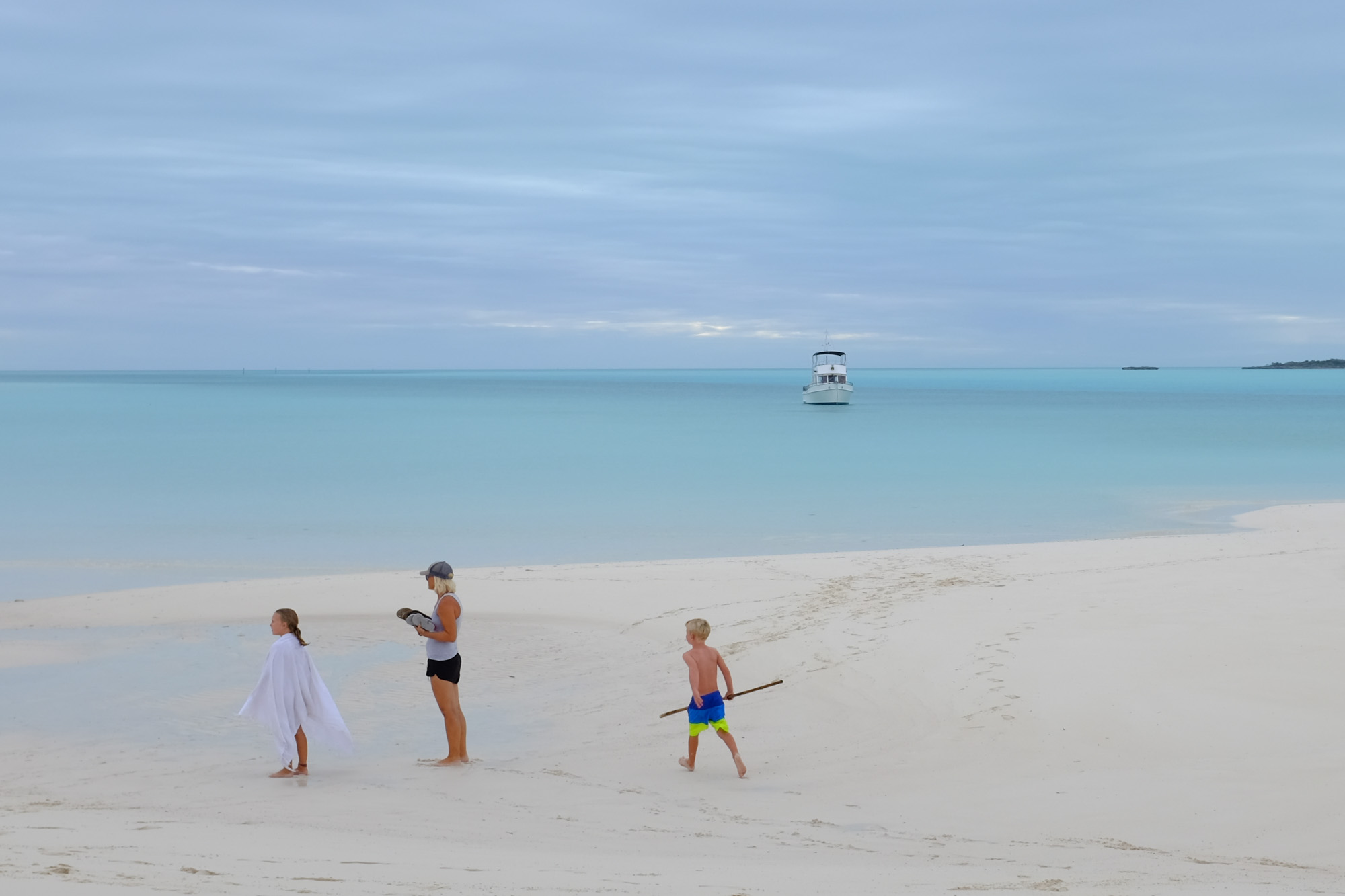 The kids think it's hilarious when they can almost walk out to the boat. In this spot I left us about one foot under the keel at low tide. Fairly standard for the Bahamas if you are careful. And even if you're not careful, it's only soft sand everywhere. Only rule is don't beach yourself at high tide.
Playing with Crabby before bed.
This was some island in the Warderick Wells Park area. In places like this it really hits home what a plague we humans are on the environment. Plastic, plastic, everywhere. There was a huge pile of it up on the dunes where people had deposited it after picking up the beach a bit. We did our part, but man, does it ever feel like a pointless exercise. We really need to do better with addressing the point of origin of all this mess.
Lowe spent hours throwing a coconut in the water and watching it wash back in to the same spot over and over again, no matter where he originally threw it in. I love watching his mind work through things like that.
The other Bahamas cruisers. We met the crew of this boat the night before, when the kids and I spotted a guy who ran a wave-runner up on a sandbar and couldn't get off. I figured it was one of their people, so we went over to tell them. Turned out not to be their guest, but one of the crew jumped in the dinghy with us and we went over and got him off the sandbar before it got dark. Anyway, point is, it was funny that the first words out of the two crew we met were, "Oh, man, we've been admiring your boat all day." Always tend to think of these crew as being all hoity-toity, but in reality all most of them want is to be on the water in their own boat. The owner and his family on this boat flew out the next morning, and it wasn't two minutes before the whole crew was out of their uniforms zipping around on wave-runners and fishing boats.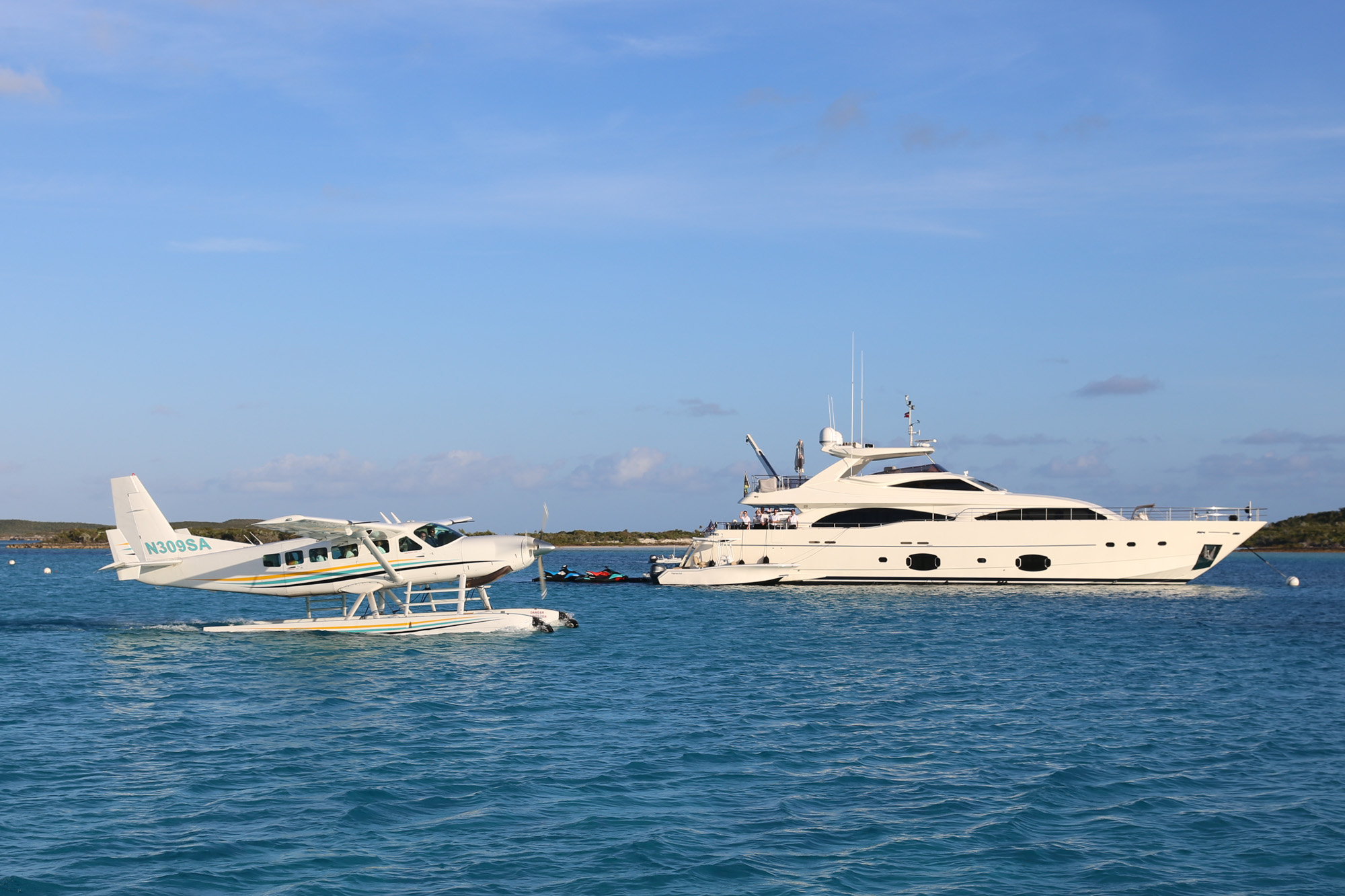 From Cambridge Cay we popped over to The Aquarium, next to Johnny Depp's island.
This is about how classy a guy I would have figured Depp to be.
Unfortunately, one day in Staniel Cay, Lowe's green kayak went AWOL after they had been playing on it. Knot must have came undone.
Cambridge Cay.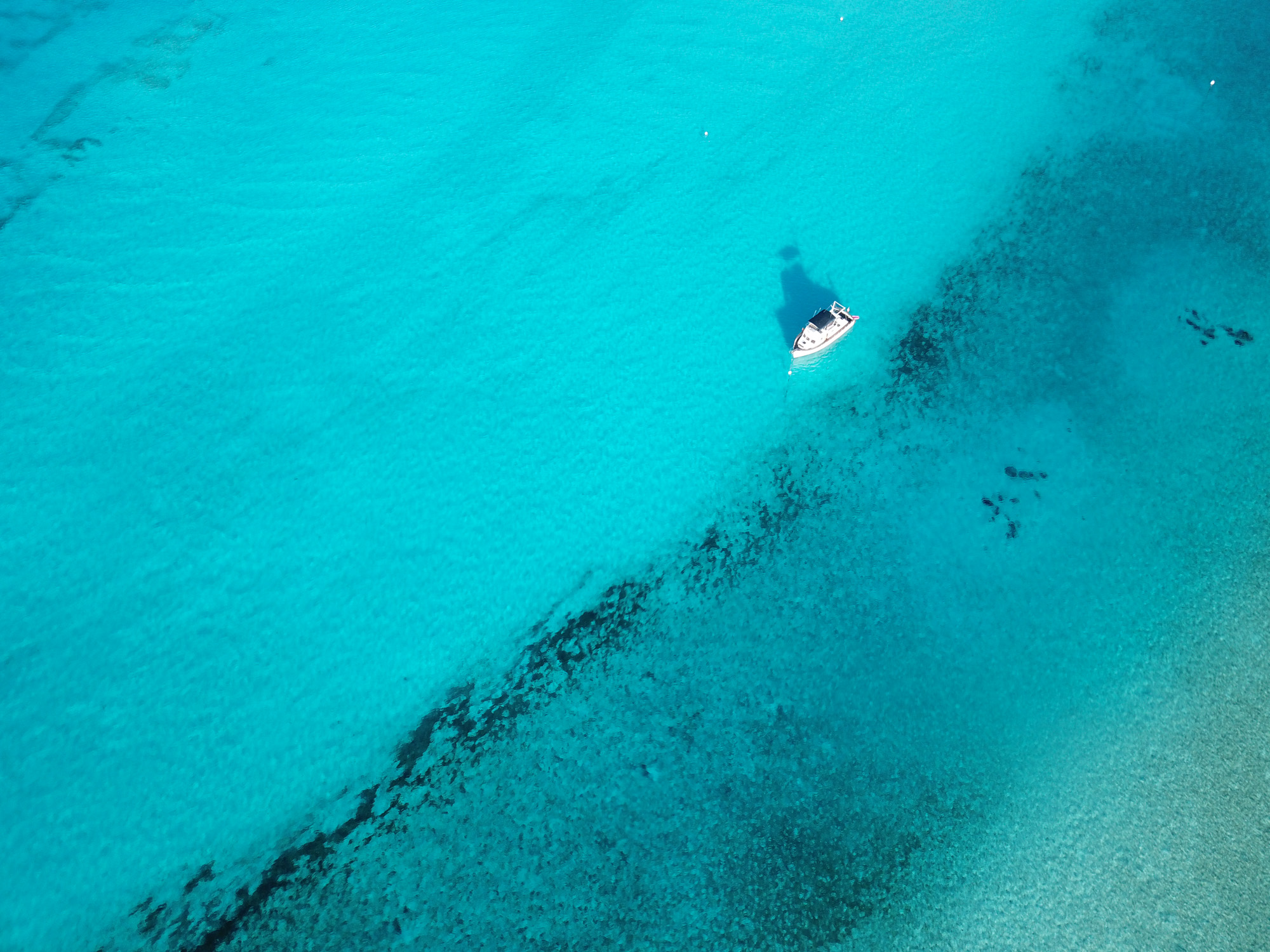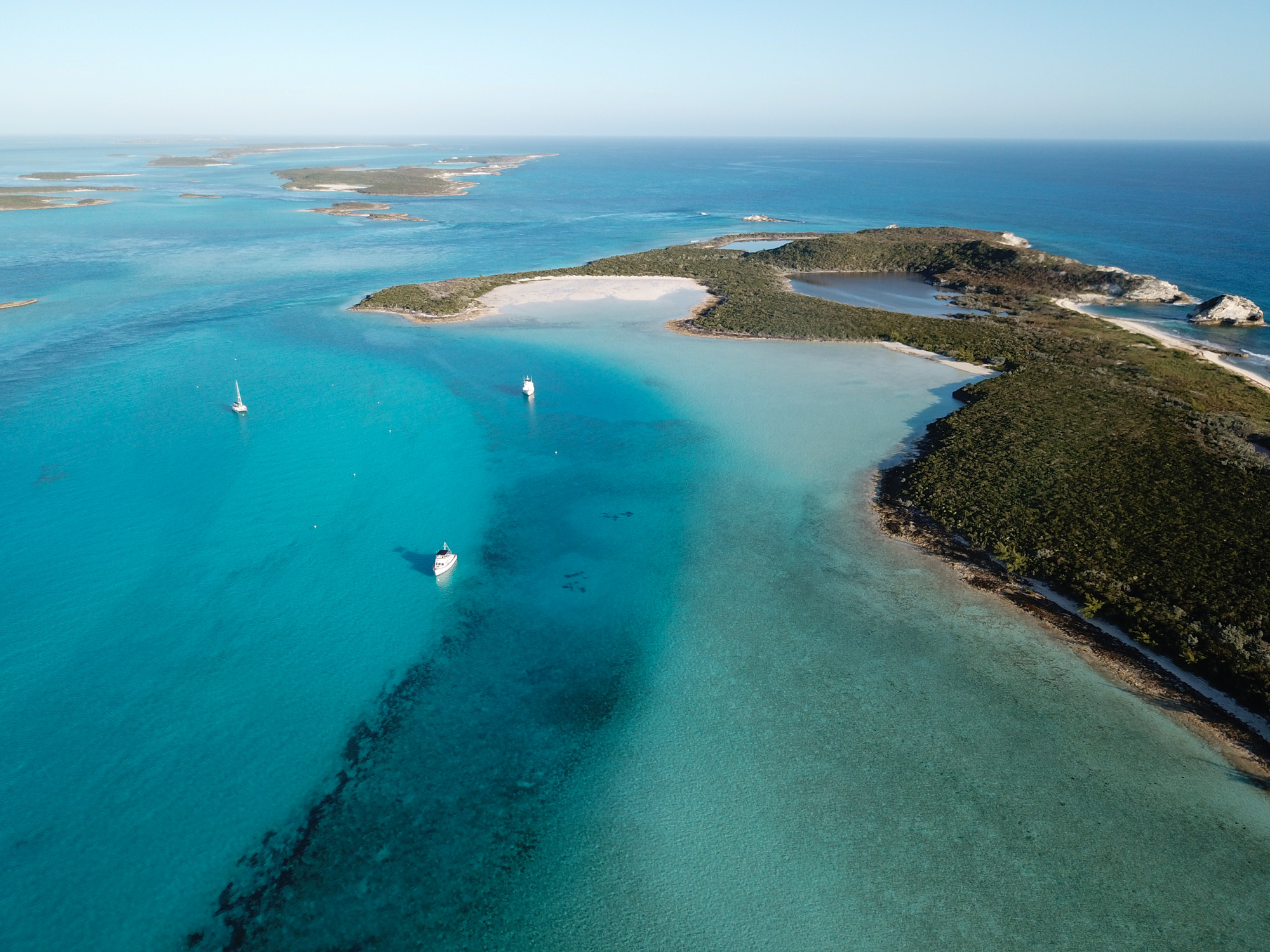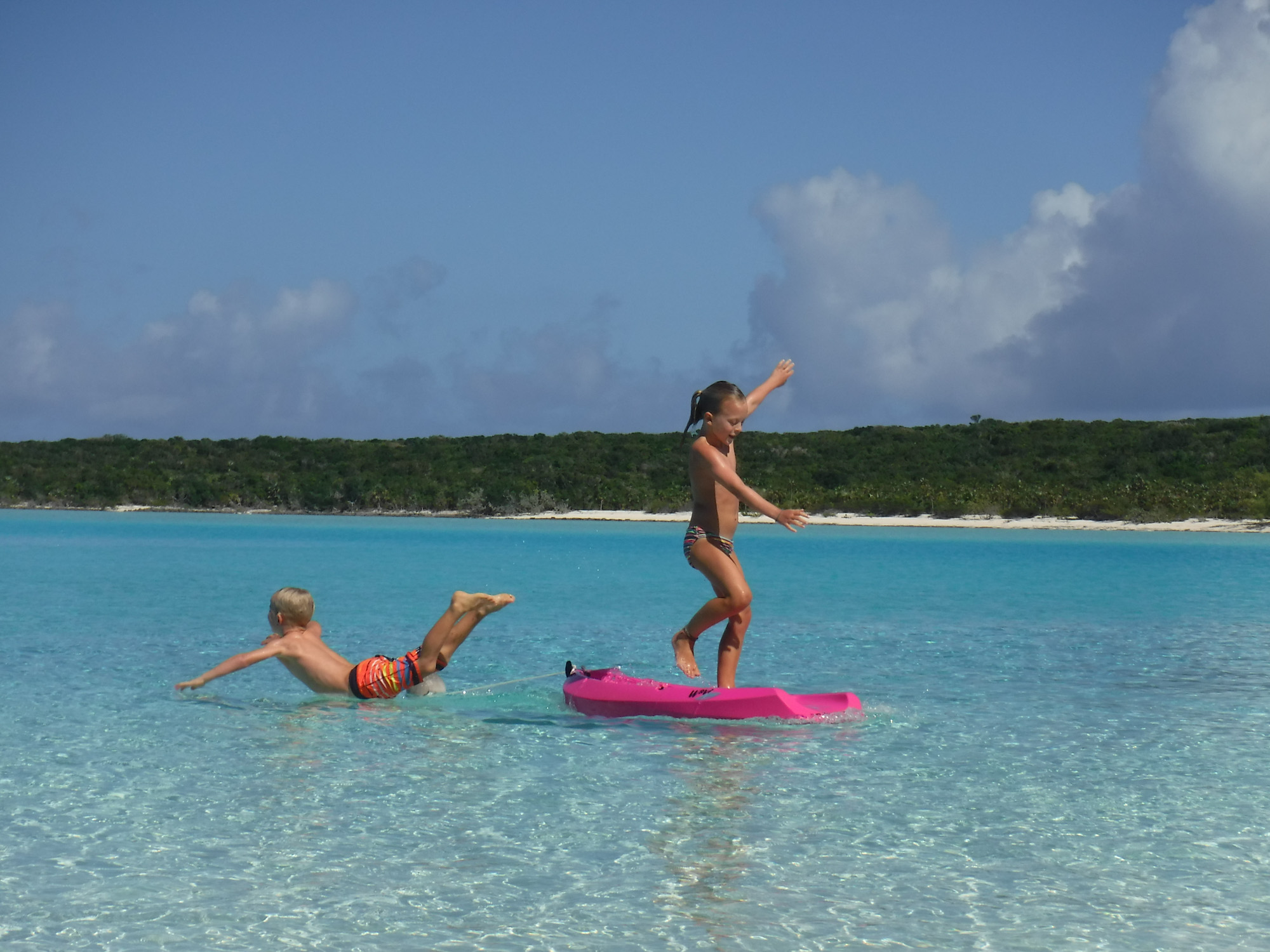 Lowe likes to build his own anchoring systems.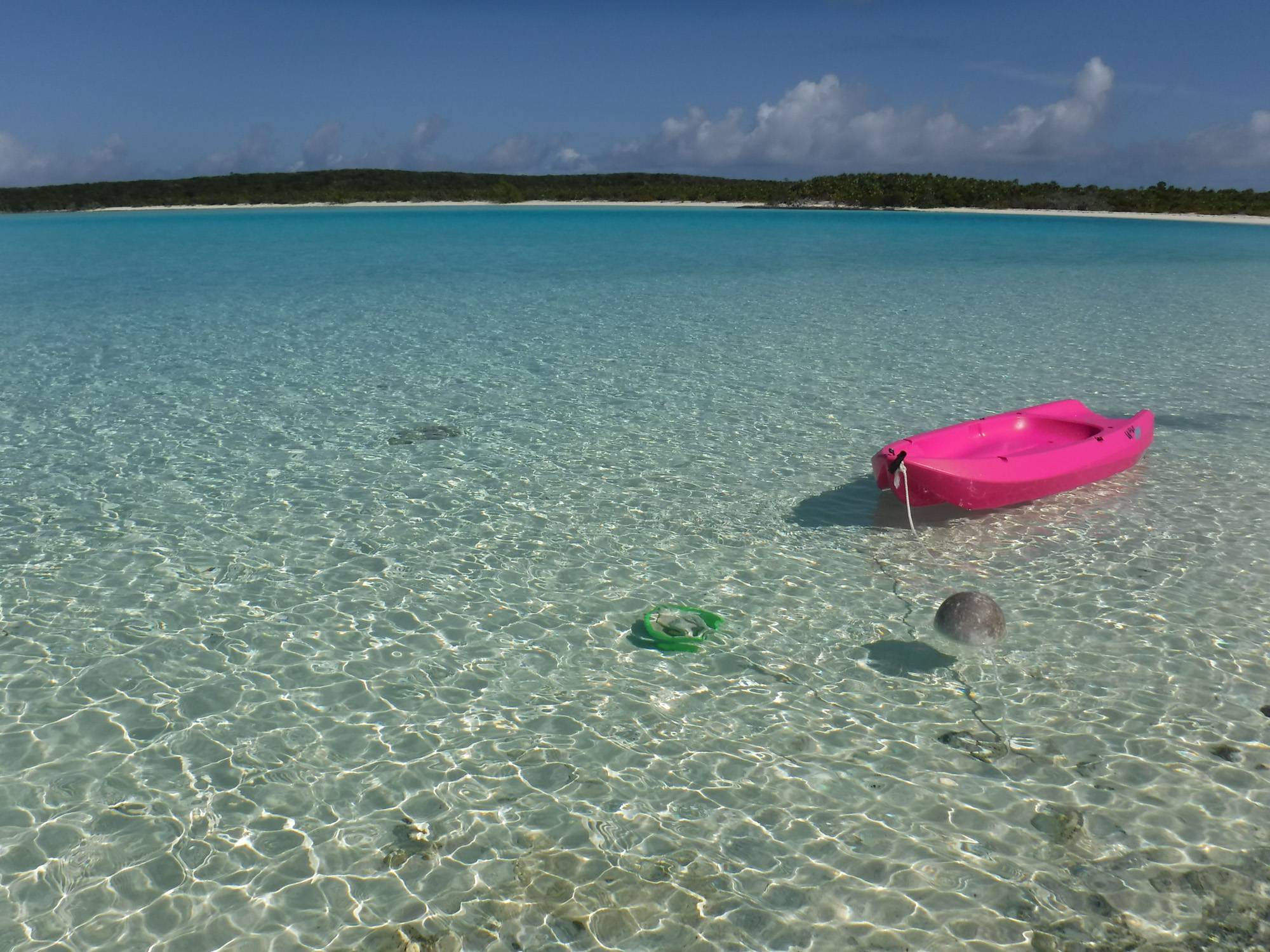 Finally! A super calm day. We had so many memories of these calm passages in the Bahamas and had been telling the kids about how you can see the bottom perfectly, like you're looking through glass. They only nodded. But now they know. Twenty-five feet deep here.
Back to Staniel for a couple days.
SaveSave
SaveSave