Okay, so obviously we've updated the layout of the website a bit. If you are reading this you were smart enough to click the picture on the home page. Congratulations! You are smarter than all of your friends who aren't reading this right this minute.
It'd been three years since our last change, and we wanted to clean things up a bit. We include a lot more photos than we used to, and the homepage with the full post on it just wasn't working for us any more. So now you'll always find a nice clean site when you show up. Click around and you'll find everything is still in here.
You'll also notice that there is no longer a Donate button. We're trying out something new with Patreon, because frankly, it's the best solution that has come along for content creators. Basically, it's a way for our friends to support us—by paying what they are comfortable with—for the content that we produce. Really the only other option for bloggers is to sell themselves out to marketers by plastering their site with advertising that nobody wants or cares to see, or maybe worse still, shilling for products and services. We've said no to all of that for twelve years, giving up a ton of revenue in the process. Patreon provides a way for us to earn money from our "art"—writings and photography—in a way that we finally feel comfortable with, and that doesn't enrich others, i.e. marketers.
So anyway, click on over to our Patreon page and consider it. There are a couple of fun offers there. And for those of you who have read Live on the Margin and are ready to take your trading to the next level, but want some help—some mentoring—I'm now offering that as well. And yes, sorry, that means no more free trading advice ( I say right after spending fifteen minutes responding to an e-mail about a WMAR trade).
——————————
We could spend weeks in Seattle and not have enough time to see all our friends. Cruisers and Overlanders alike seem to congregate up here.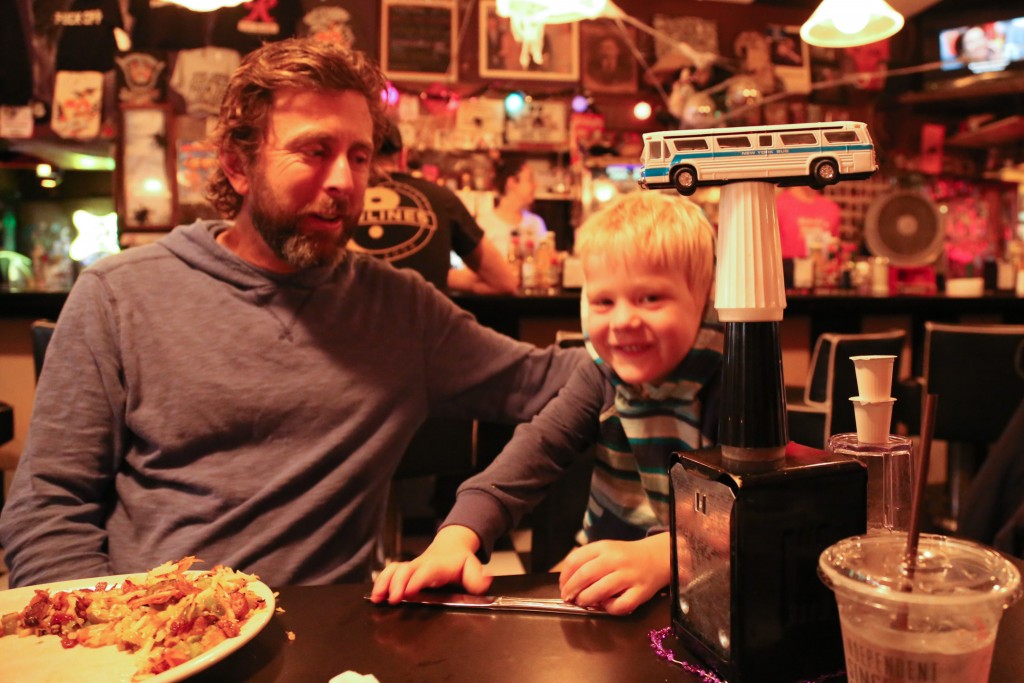 We did get to spend a few hours with our friends from Drive Nacho. Shacked up, pregnant, but still scheming towards their next adventure. Love these two.
This cat (and the cat's toy laser) kept our kids busy for two solid hours. Two consecutive hours of adult conversation. Amazing. I'm thinking that in the future I may just stop by the pet store and buy all of our friends a cat before visiting. Surprise! Now go play, kids.
Standing in the rain together we had Lowe take a group photo. He started up over our heads and just kept clicking until he got to this point. Pretty good.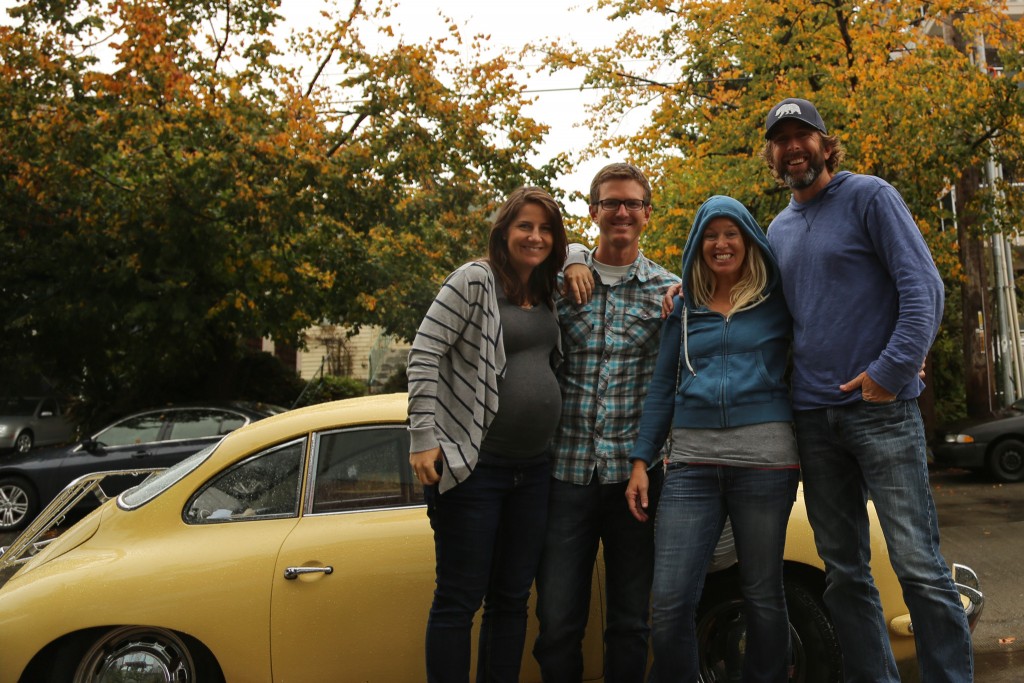 We left with an hour to go before the ferry across to Bremerton. So of course we turned onto the road only to find that the entire road was shut down both ways. In Seattle, with all of the water, and no map, that could present a problem. But using my superior navigation skills I was able to pull up to the ferry dock and load up as the last one on.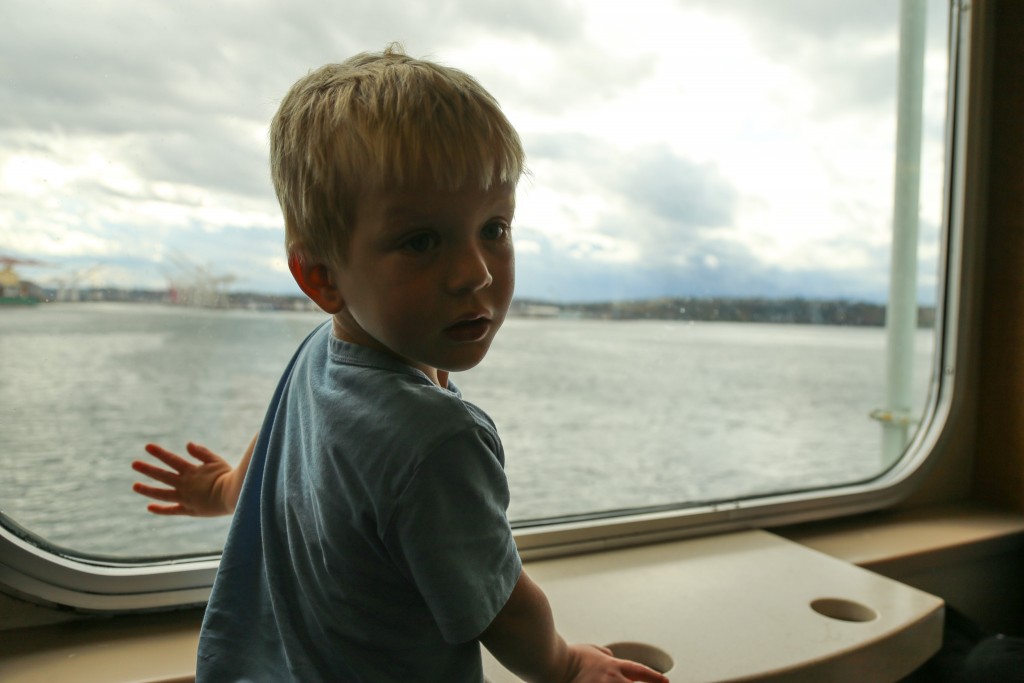 The view off the back of the boat. The view from the front was a wall of white storm.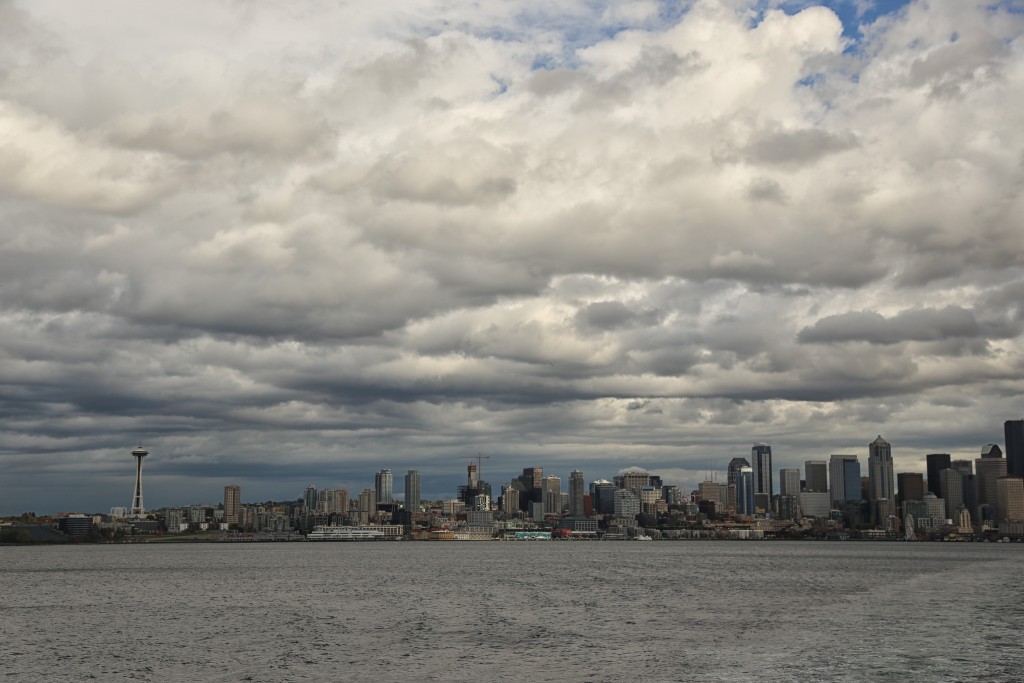 Screaming into the wind at the bow.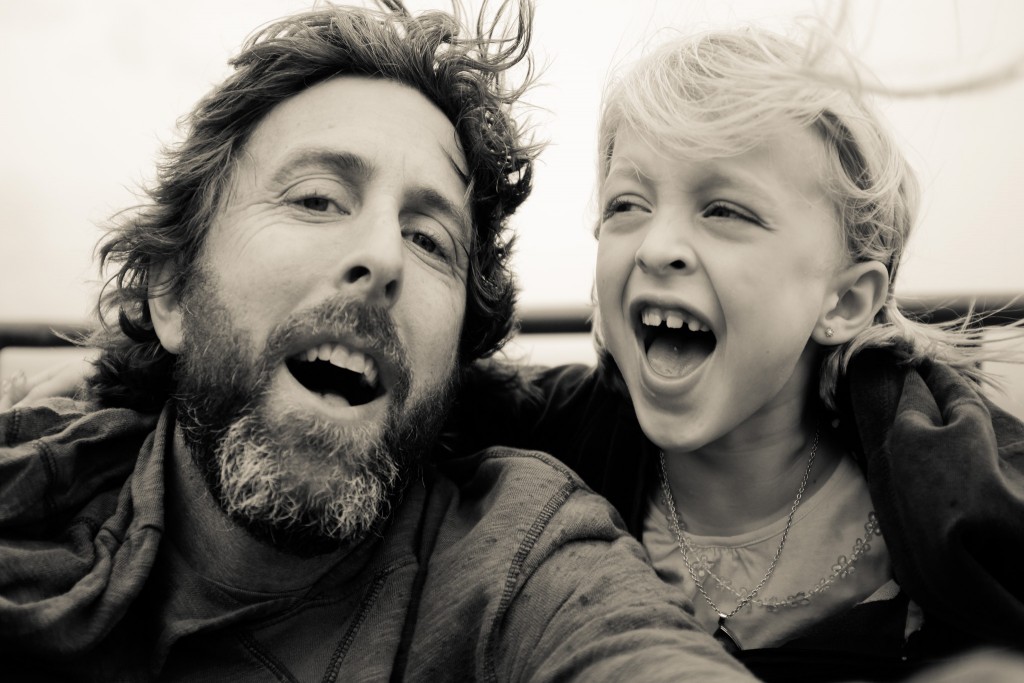 The view out my cousin's back door is about the only way you could get me to settle down happily in a home with a cement foundation.
Happy faces as WSU beats Oregon.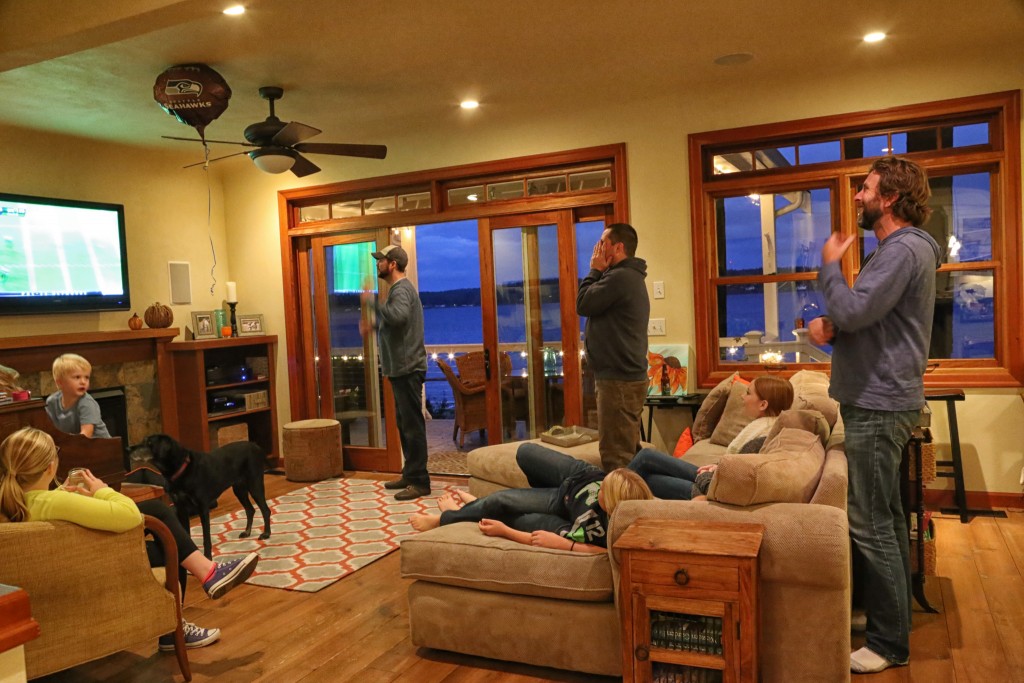 Four of the best cousins our kids could ask for.
I've been taking pictures between these two for a long time.
This hike was straight out of a horror movie. Everything started out fine—running, laughing, holding hands. Then we reached the rope that you could use to climb down alongside the waterfall. Suddenly Ouest began screaming hysterically. She was up at the front of the pack holding Uncle David's hand. Nobody knew it at the time but he had just been stung twice by yellow jackets. At the same time Ouest got stung in the hand, but David didn't know that, he just thought she was panicking because he got stung. Then everybody else saw the wasps and started scrambling back up the path. Meanwhile, another of the girls got stung and started her screaming. The woods had erupted with shrieks, and sobbing. We were all pretty certain we were going to die in there.
Nobody did.
Nice climbing there, Lowe.