You know what I've always found to be the best predictor of our readiness to return to our "normal" life back in Mexico? The number of photos we take. When the daily photo count drops precipitously it is time to get back on the road.
Nothing against Portland, and certainly nothing against Grammy, but after two months away we were ready. Homesick a bit.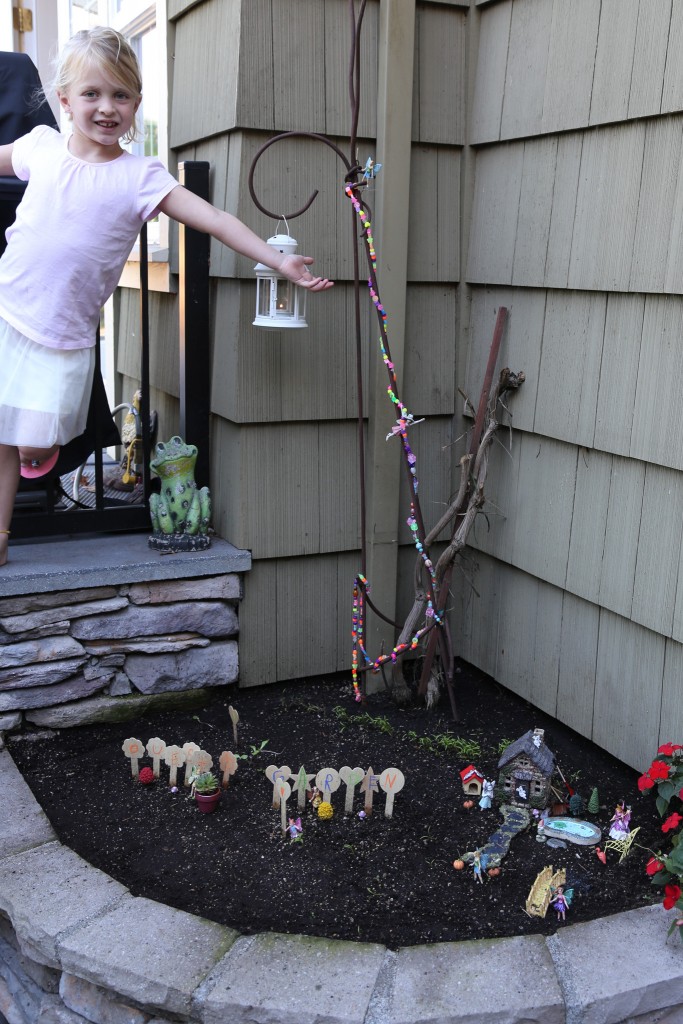 Grammy took the kids Halloween costume shopping. It's pretty much all they've worn since. It's pretty funny watching all of the other kids' faces when we're at the park.
Sitting here writing this I realize that Lowe has never seen a Spider-Man cartoon or comic book. Which in my mind makes the fact that he thinks Spidey is so cool even better. Everything that Spidey does is straight from his imagination—well, with a little help from his parents too, I suppose.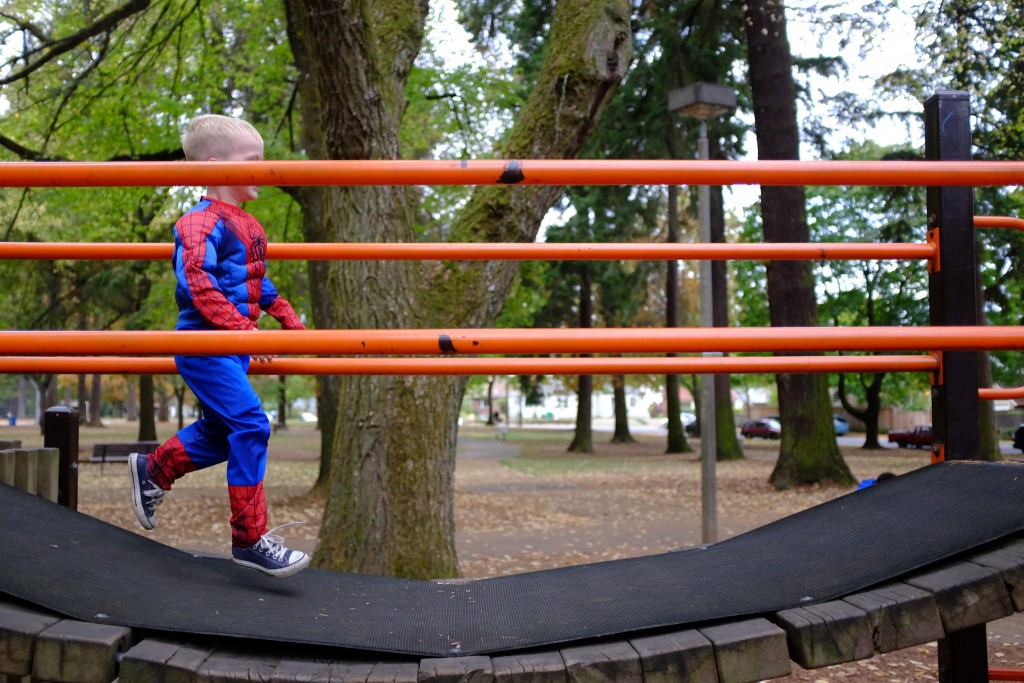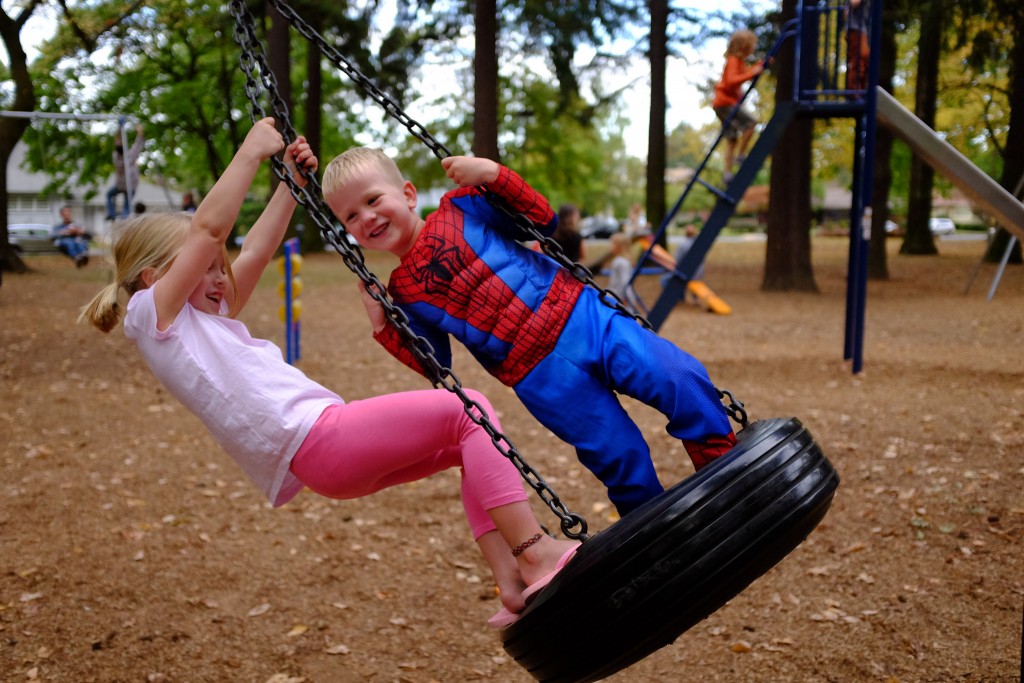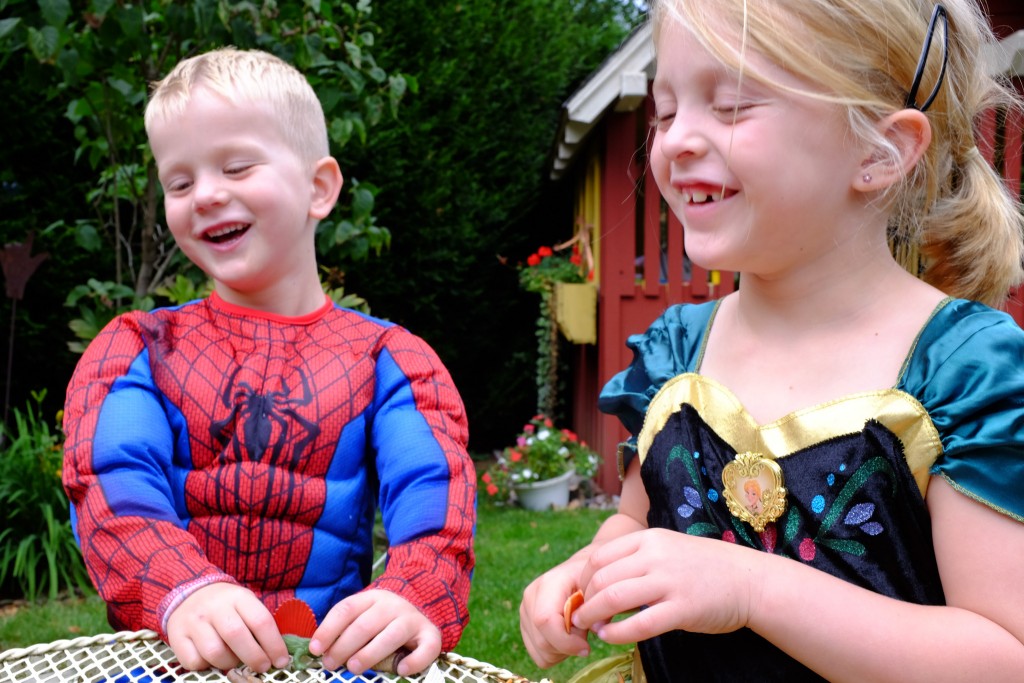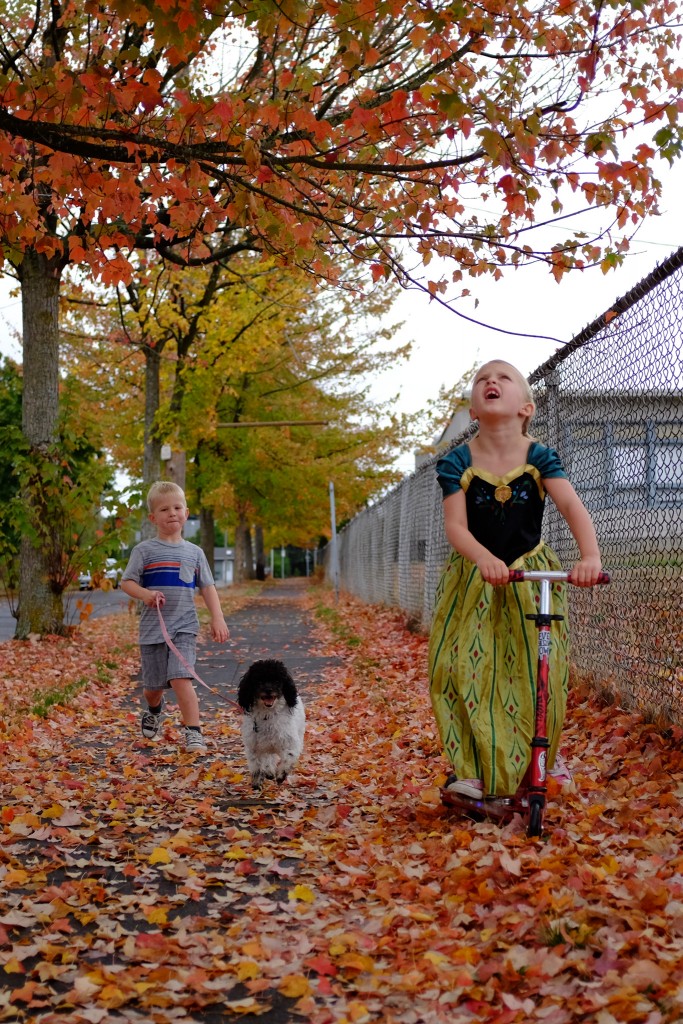 Ali and the kids bought me a t-shirt. The last time they did that it had a picture of a monkey on it. They think they're pretty funny.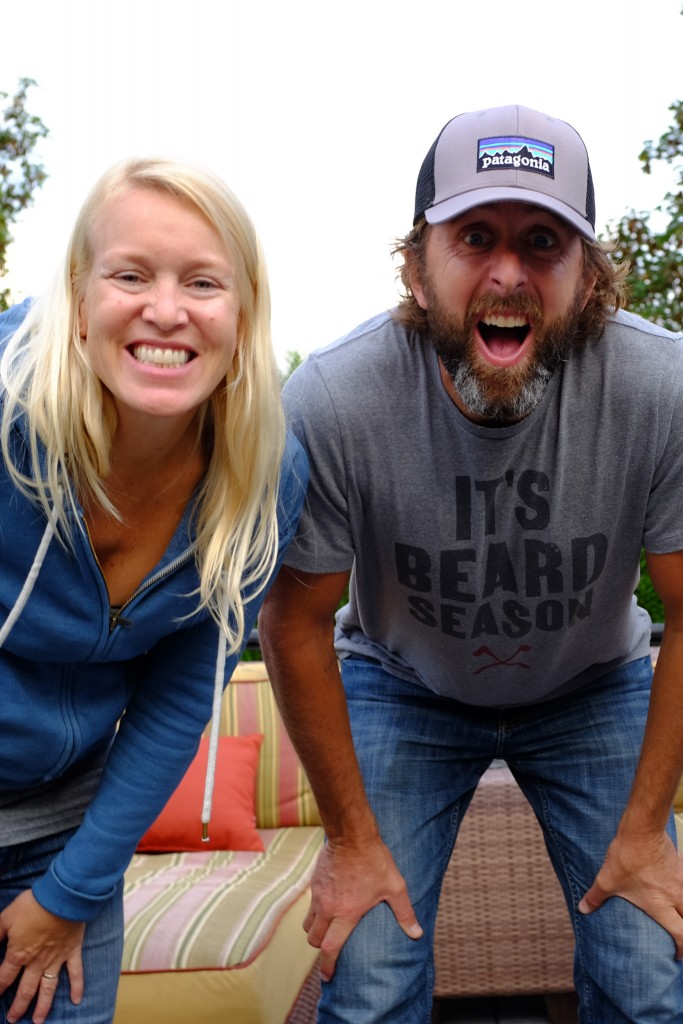 Before bed every night the kids sneak downstairs and "scare" Grammy. Then they pile on for hugs and kisses.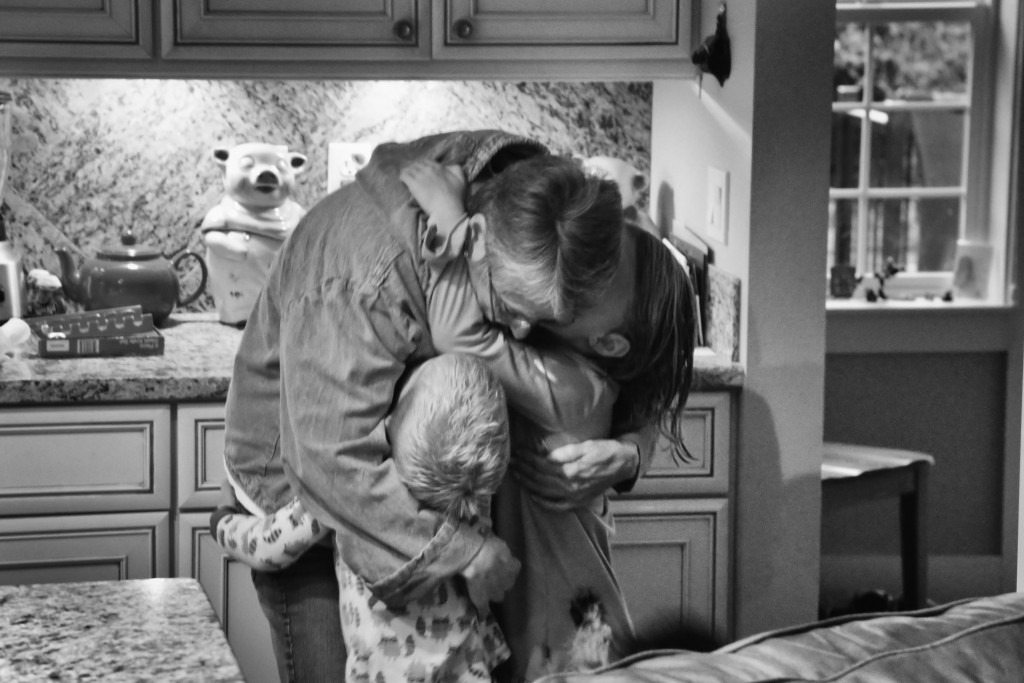 So yeah, then just like that it was time to go. We left this morning at 4:45, thankful at least that Grammy lives ten minutes from the airport. Flight to LAX was uneventful. I did have to sit sideways in my seat thanks to my lowly position in Delta's seventh class section—and my 6'2″ frame.
Then things improved dramatically. We got to fly AeroMexico for the second leg. Oh my goodness. It was like flying in the eighties again. Free luggage, free food, and tvs on every seat. That part was decidedly not like the eighties. To top it all off, Ali had decided to check in at the gate early and see if they had any better seats and she scored us bulkhead. What a glorious way to end a long day of flying.
Despite our early start and short layover it was still after five when we landed. Not wanting to get back to the bus in the dark we opted to spend the night downtown. Which was fine by me, because within an hour of putting our bags down we were sitting at a plastic table with a dozen pastor tacos spread in front of us. Man, I live the life. A great wife, two okay kids, and all the pastor tacos I can handle. Who could ask for anything more?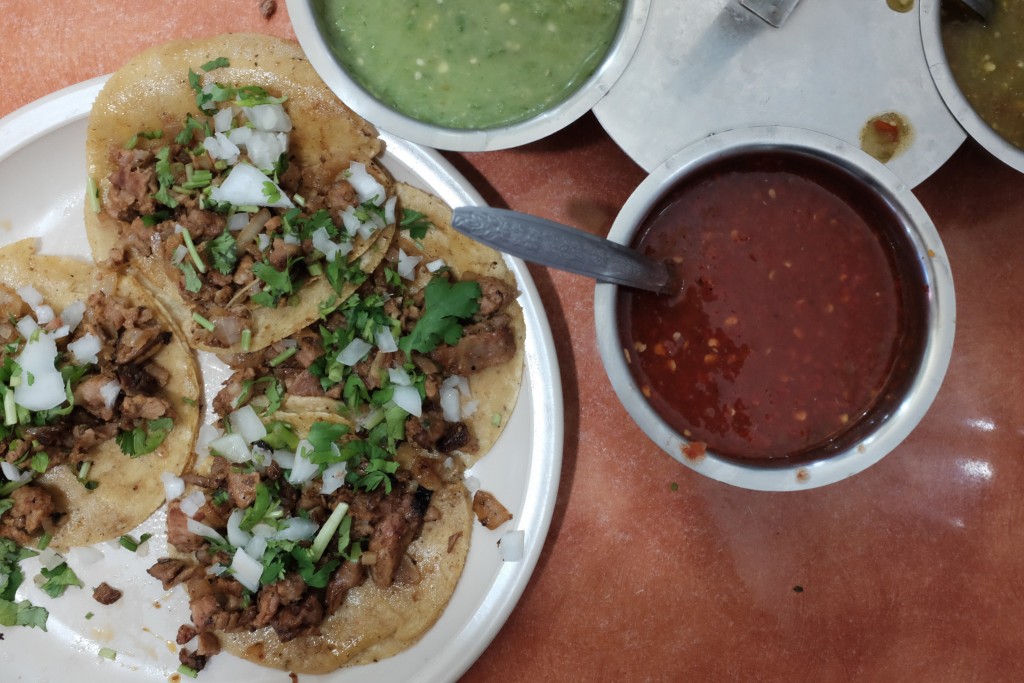 It's almost winter. I guess. All the dogs are wearing these—because the world has gone mad.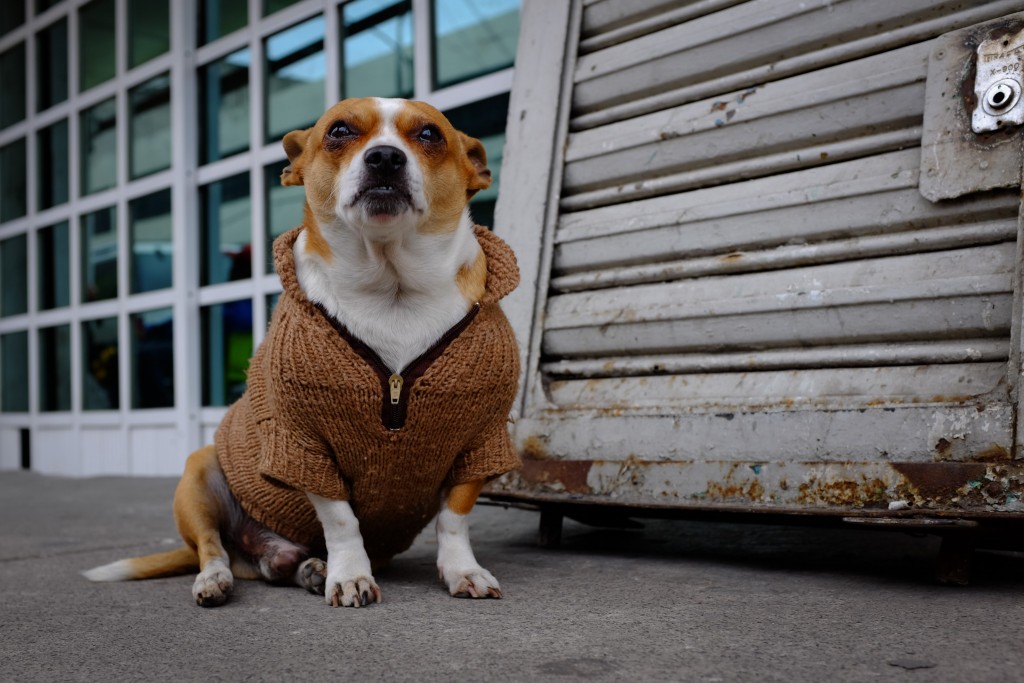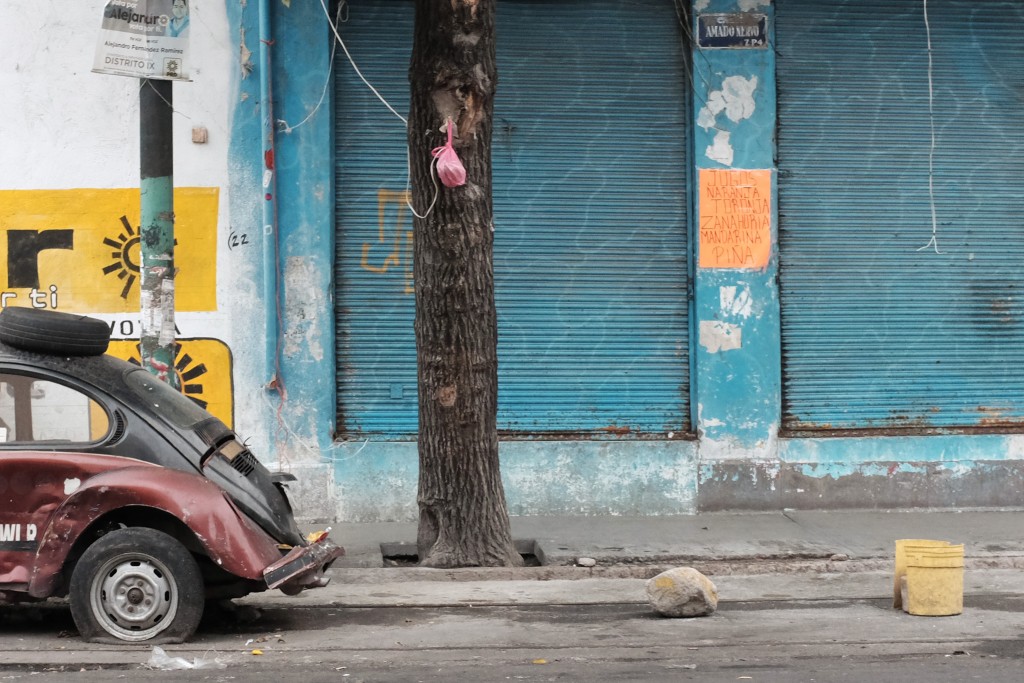 So it's good to be back. I always feel joy when we return to Mexico. It's home. Maybe not forever, but it's been home for a long time now. Looking at that picture above makes me realize that one of the reasons why I love Mexico so much is that it is full of imperfections.
————
And hey, I wanted to say thank-you to everyone who has chipped in and shown their support on our Patreon page. It's great.
I also offered up my service as a trading mentor, and I have to say that I was overwhelmed with the response. I had to cap the number of sign-ups for now. I may be offering more later on, so if you are interested, just hang in there. We'll see how it goes.
Anyway, thanks again.