That was a lot of travel just to get back to the bus. Probably should have just drove.
The bus was just how we left it. I don't know why we'd ever expect anything different. I don't think we've ever left one of our vehicles/boats that we didn't come back and find unchanged.
We went up to the States with a duffle bag and two kids' backpacks. We returned with four plastic bins containing a combined one-hundred-thirty pounds. That sounds ridiculous. But it's not as bad as it seems. We went up there with pretty much the clothes on our backs. It was time to replenish wardrobes a little bit. So coming back we had a lot of new clothes. Toys for Christmas. New sheets. And eighty pounds of gold bullion.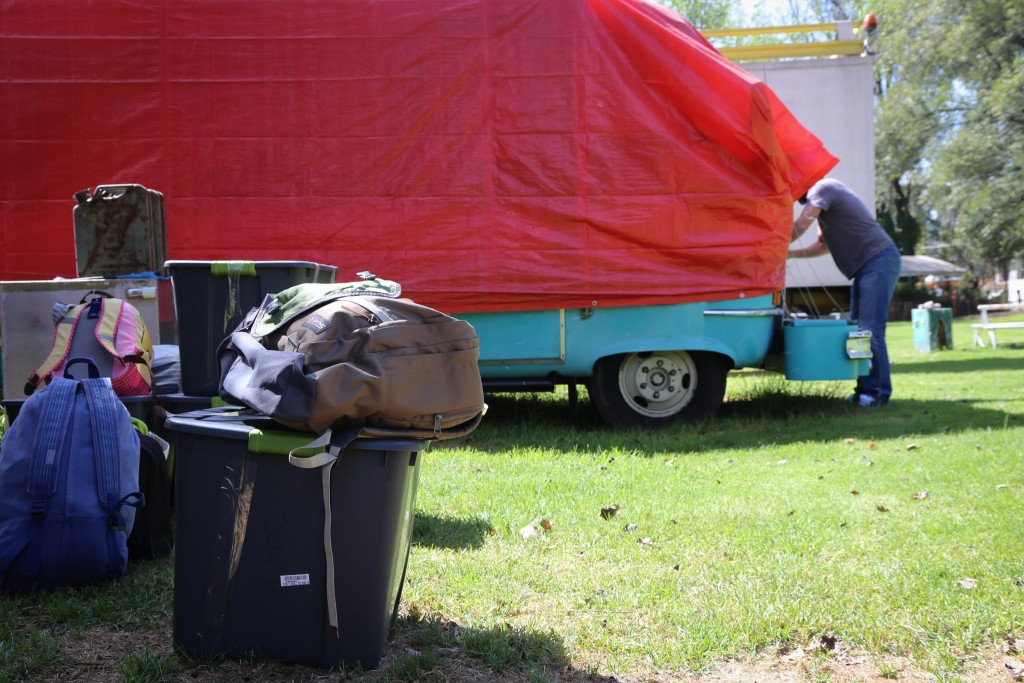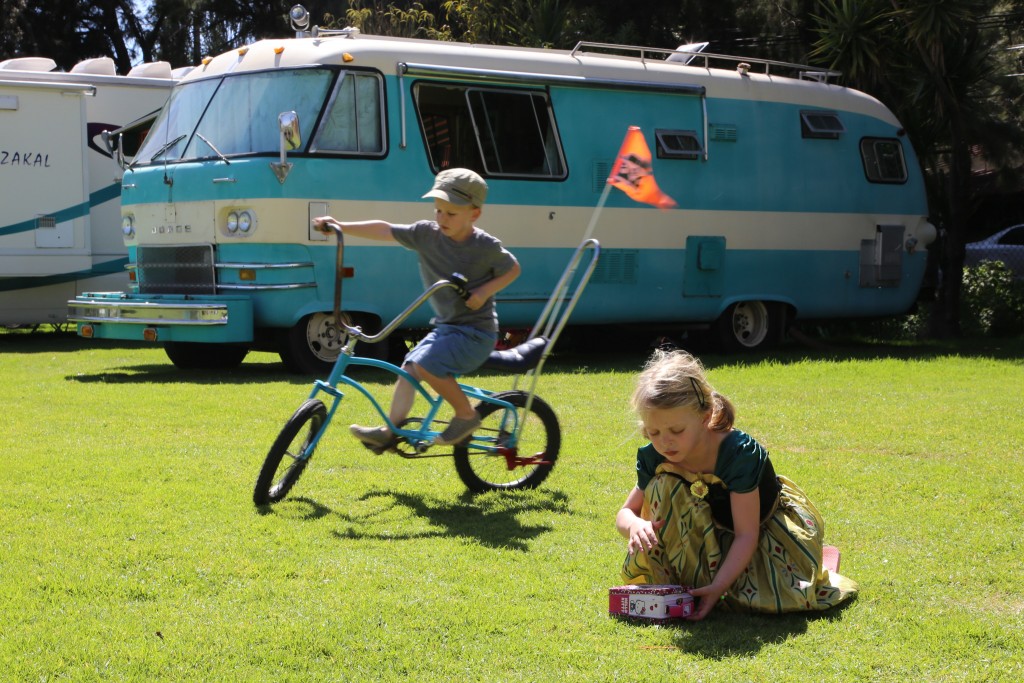 Lowe really loves being in pictures.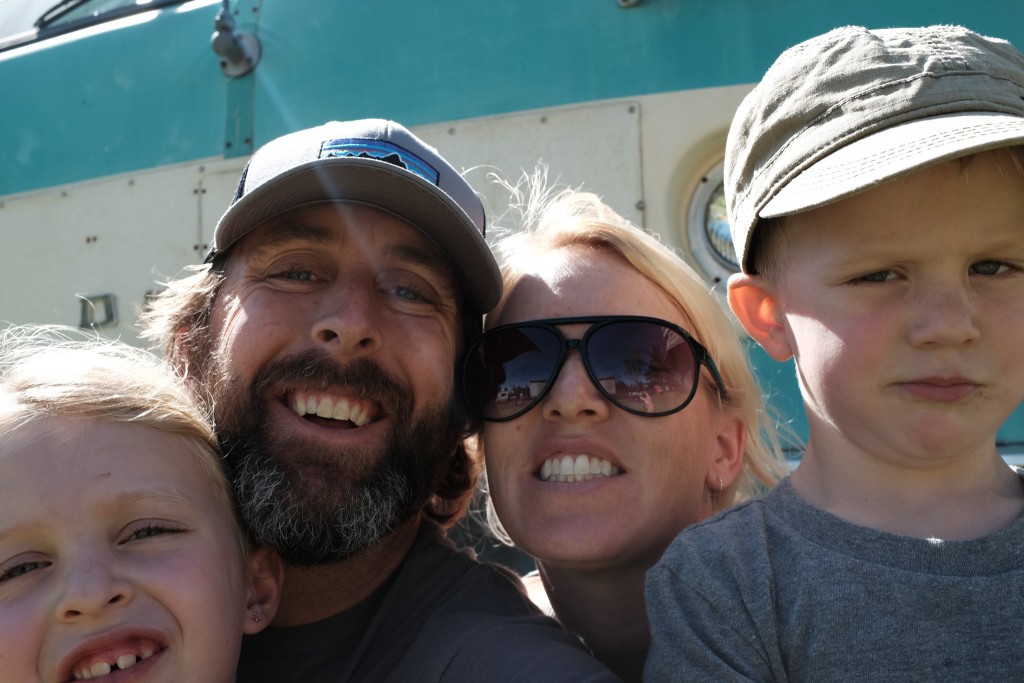 Only one puppy left out of the litter that was born the day before we flew out. These dogs follow us all over town. They'll even sit outside OXXO waiting patiently. Nothing makes for more confused locals than a bunch of gringos walking around town with a pack of mutts on our heels.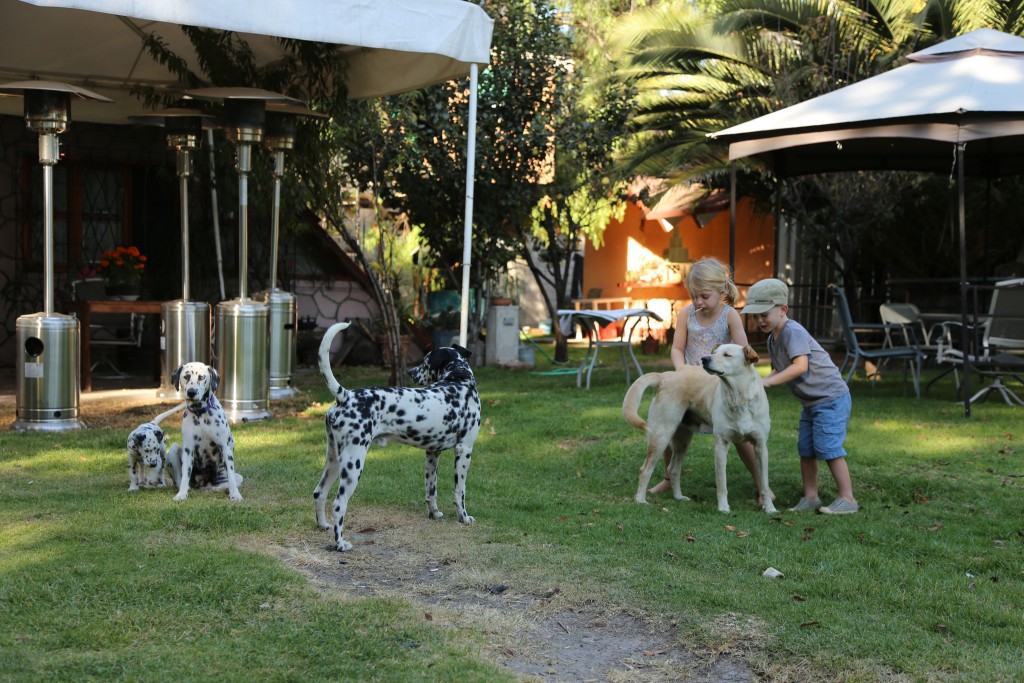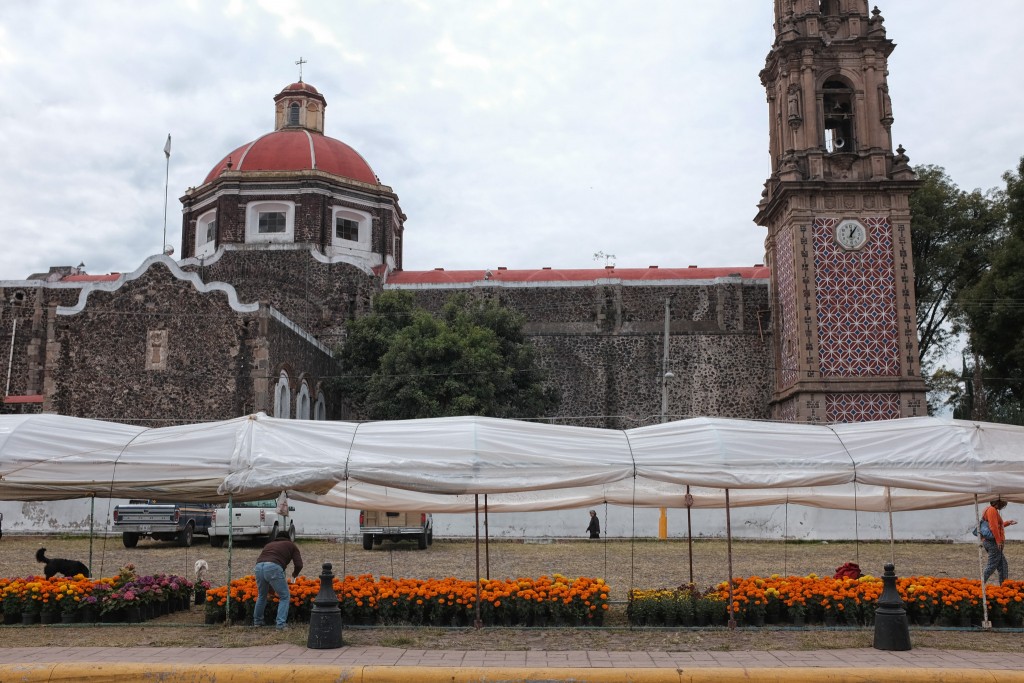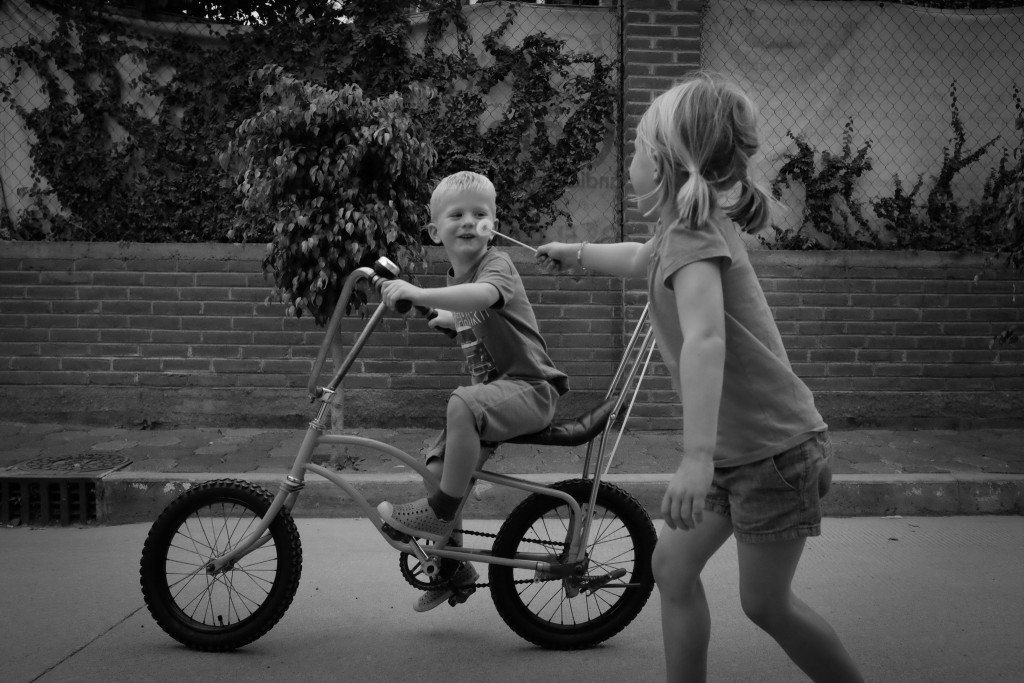 Ouest is now practicing no-handed stunt riding. Whenever she does stuff like this she asks me, "Papa, could you ride with no hands when you were five?" I say no, and she smiles ear to ear.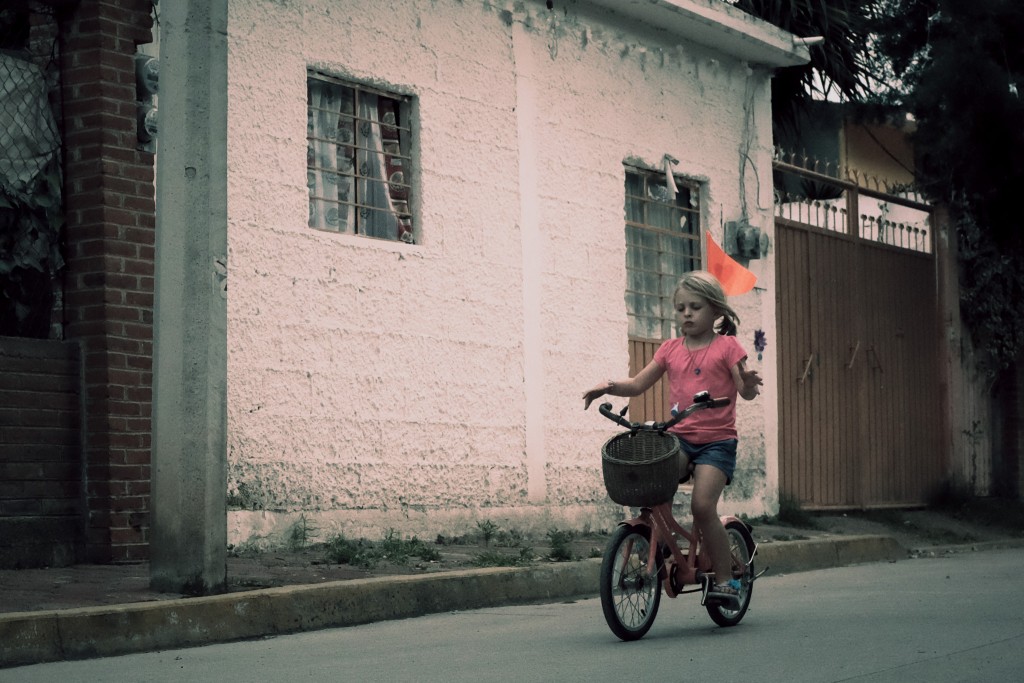 Not to be outdone, the four-year-old performs his own stunts.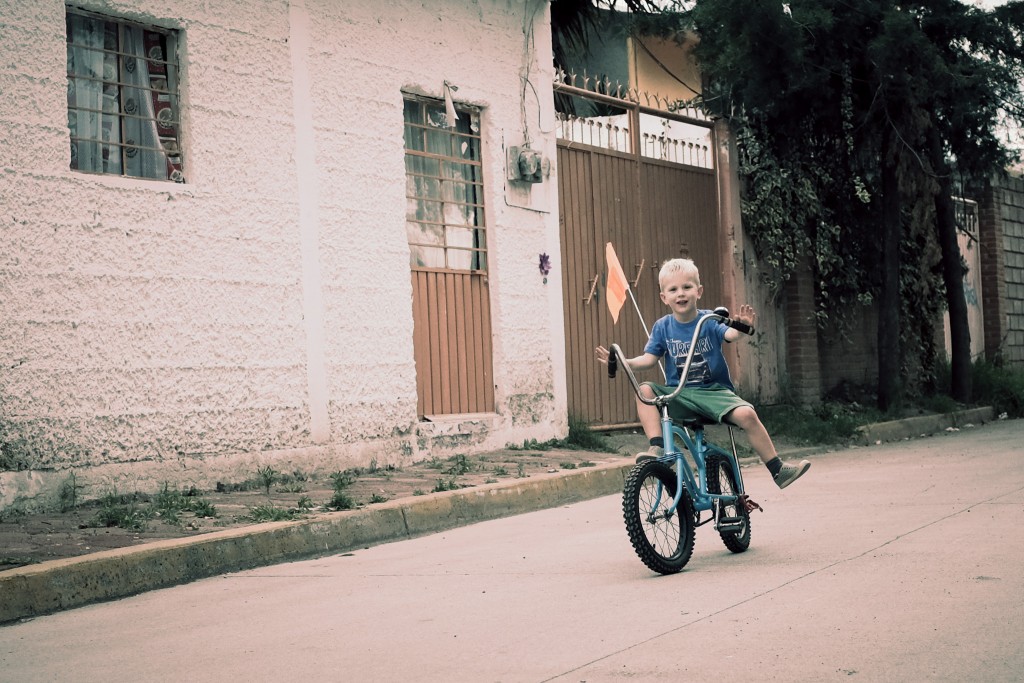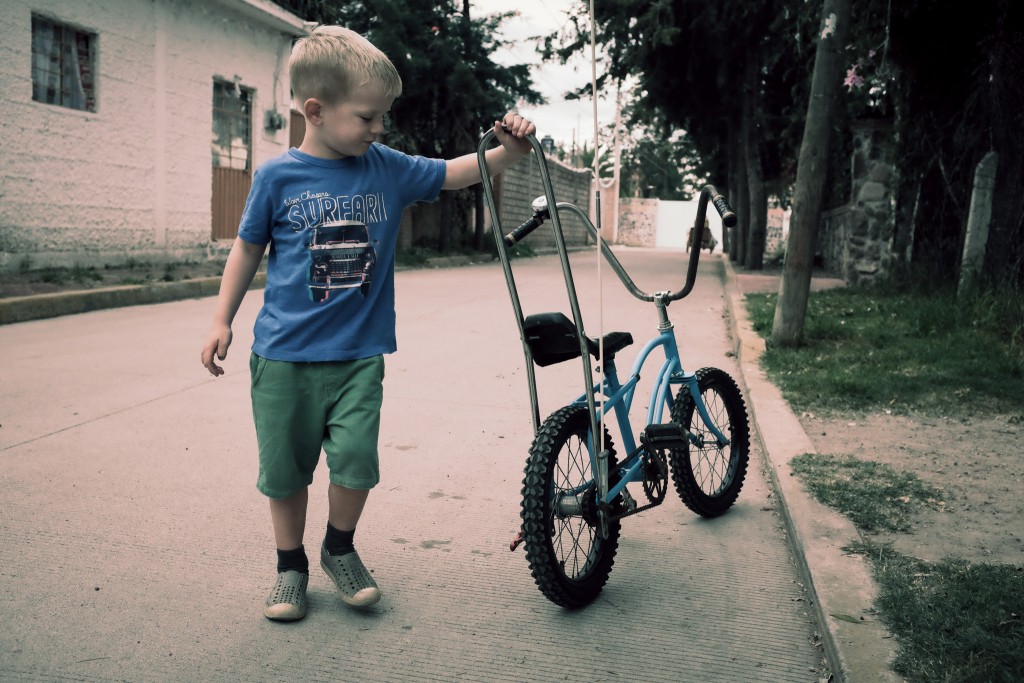 Lowe loves to just take a bunch of rope and make something out of it. Here he was helping me with washing the bus before he got sidetracked into this little game for an hour.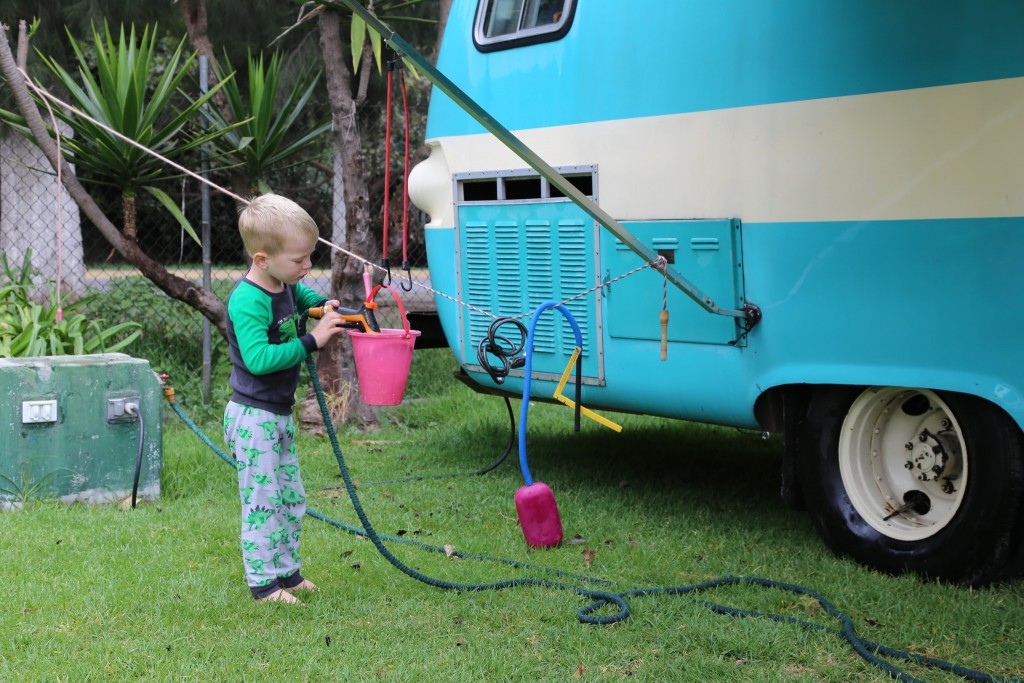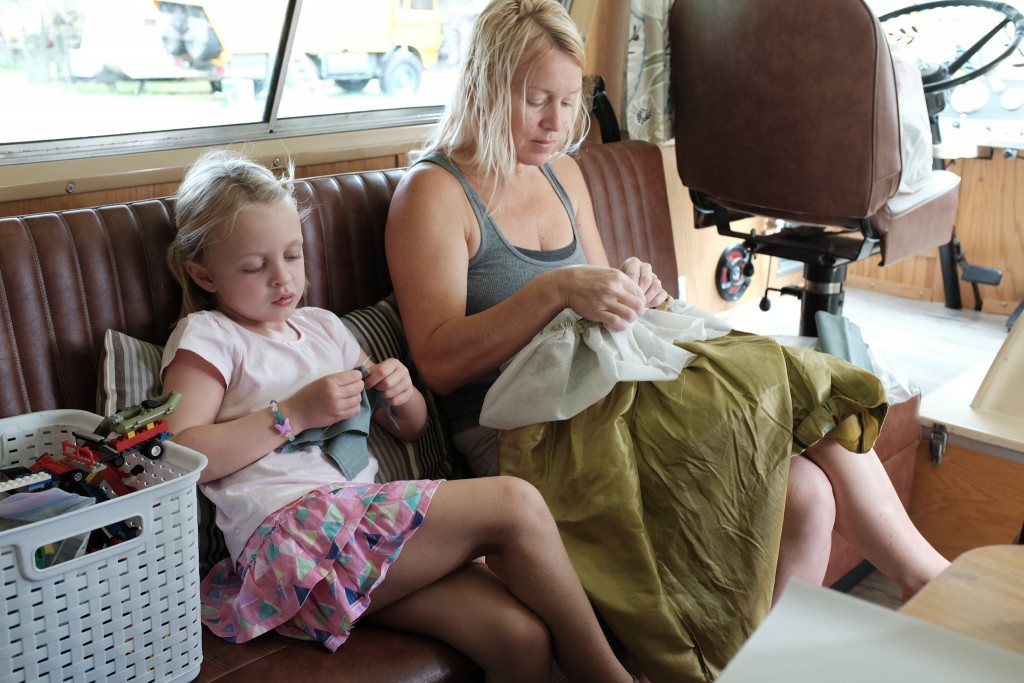 Later in the day it moved to the front of the bus.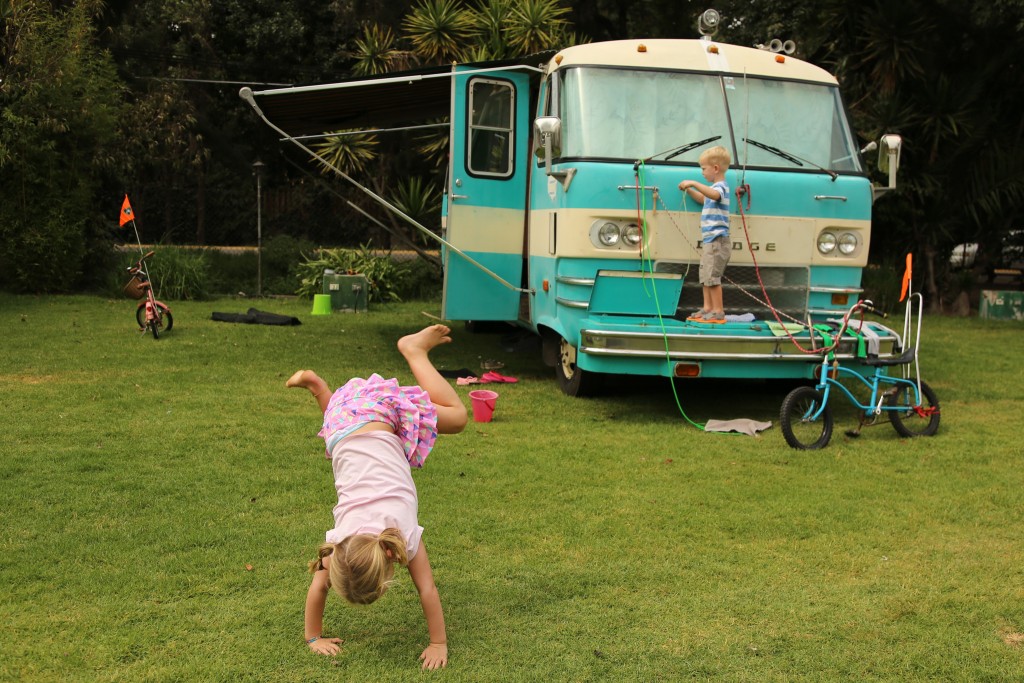 Ouest told me to stand over here and let her take my picture. I'd love it, she promised.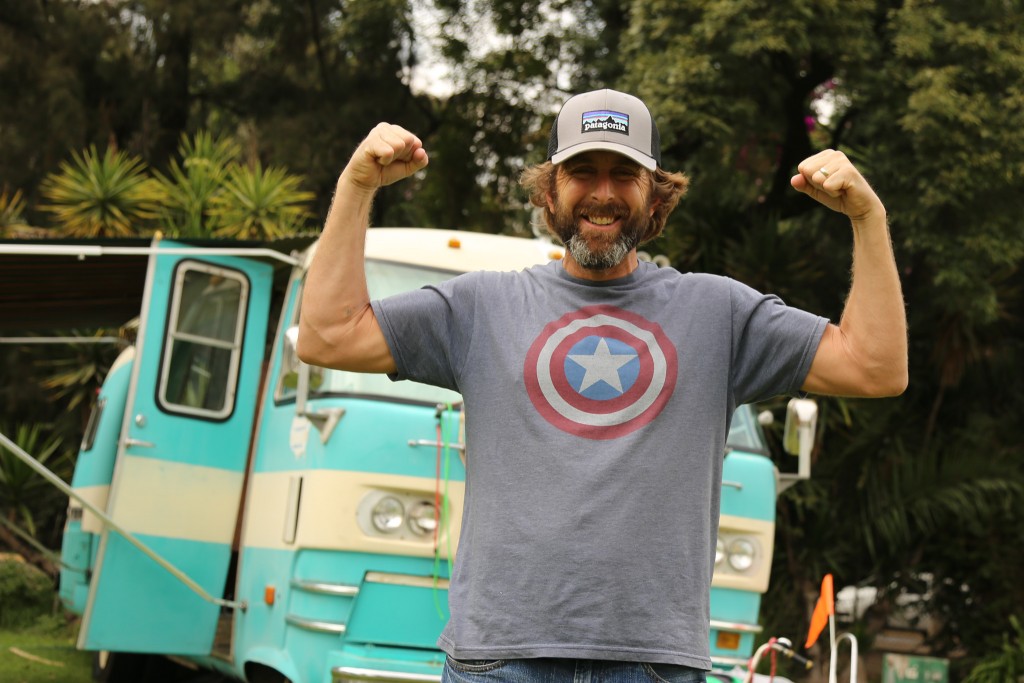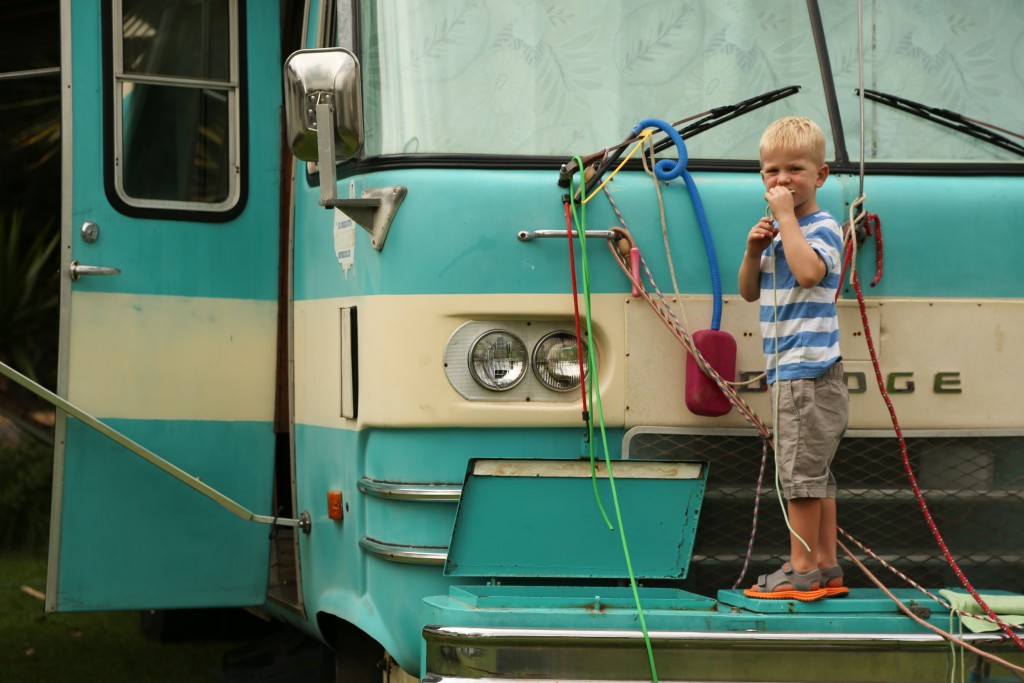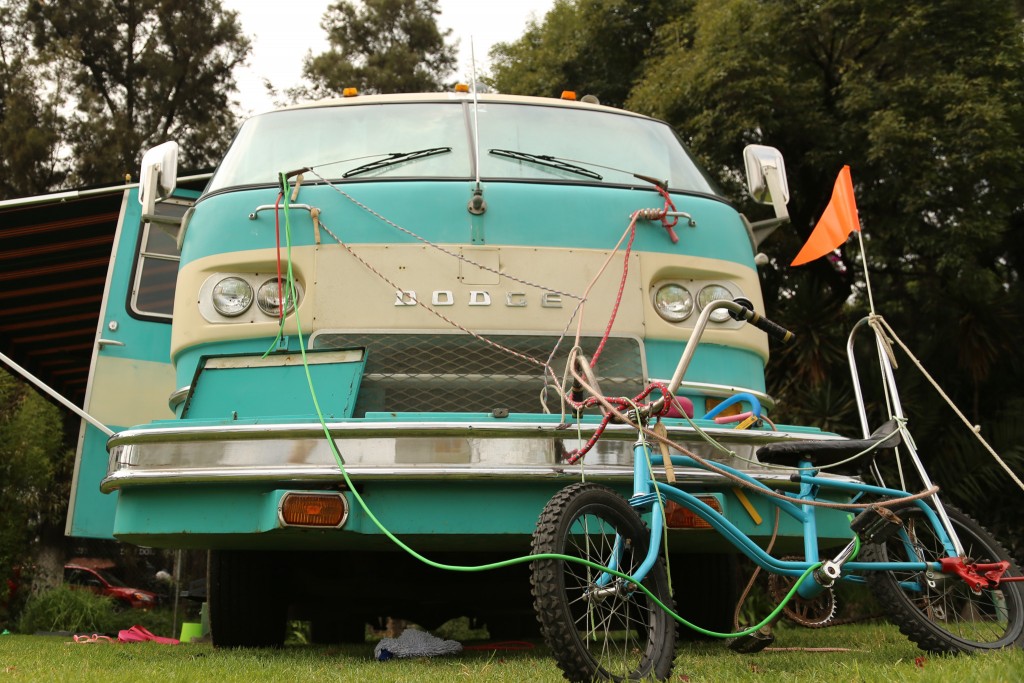 Lowe started chasing Ali around with a bucket of water. Ali played along, certain she could stay one step ahead of the little twerp. He hunted her down.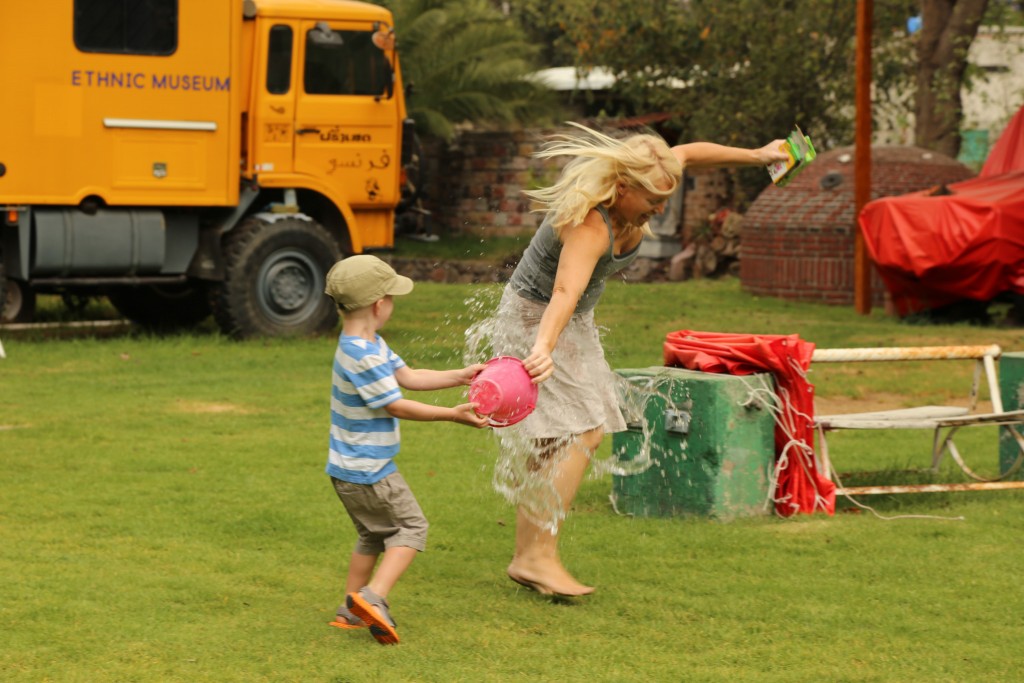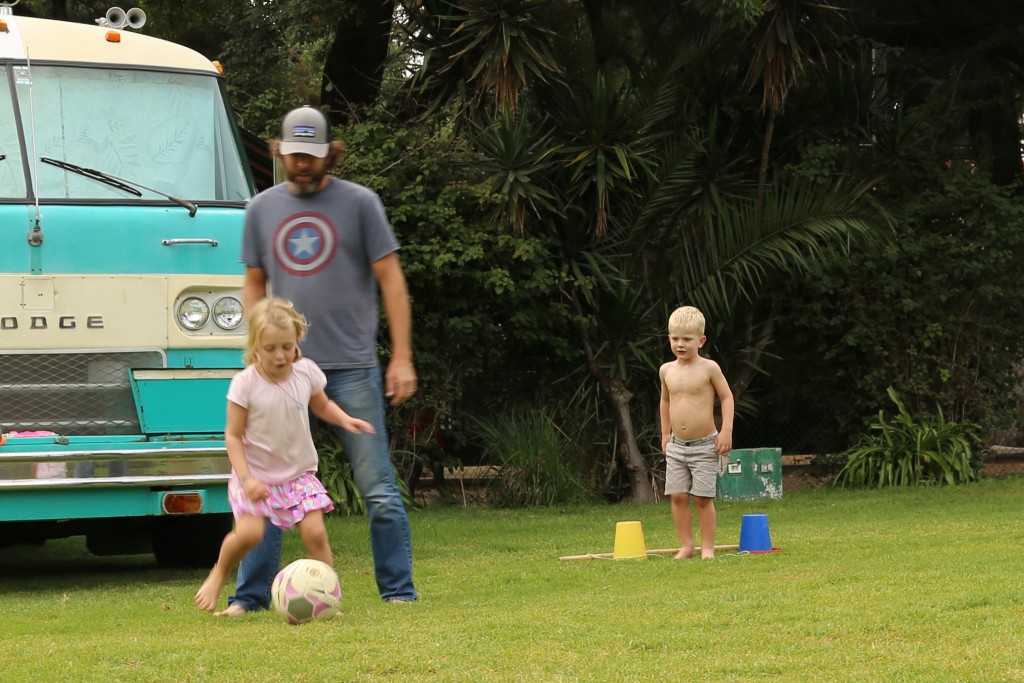 Feels good to be back on the bus. Lowe said a couple of things that I really enjoyed today. First, out of the blue he told Ali, "I love Papa's Blue Bus." And two, "I want to go to the beach."
We're on our way, kiddo.