North of Puerto Vallarta is a string of cool places. Lately we've just been popping around from one to another, playing, running errands, and hanging out with friends. Sayulita.
I'm not sure what was cooking under there.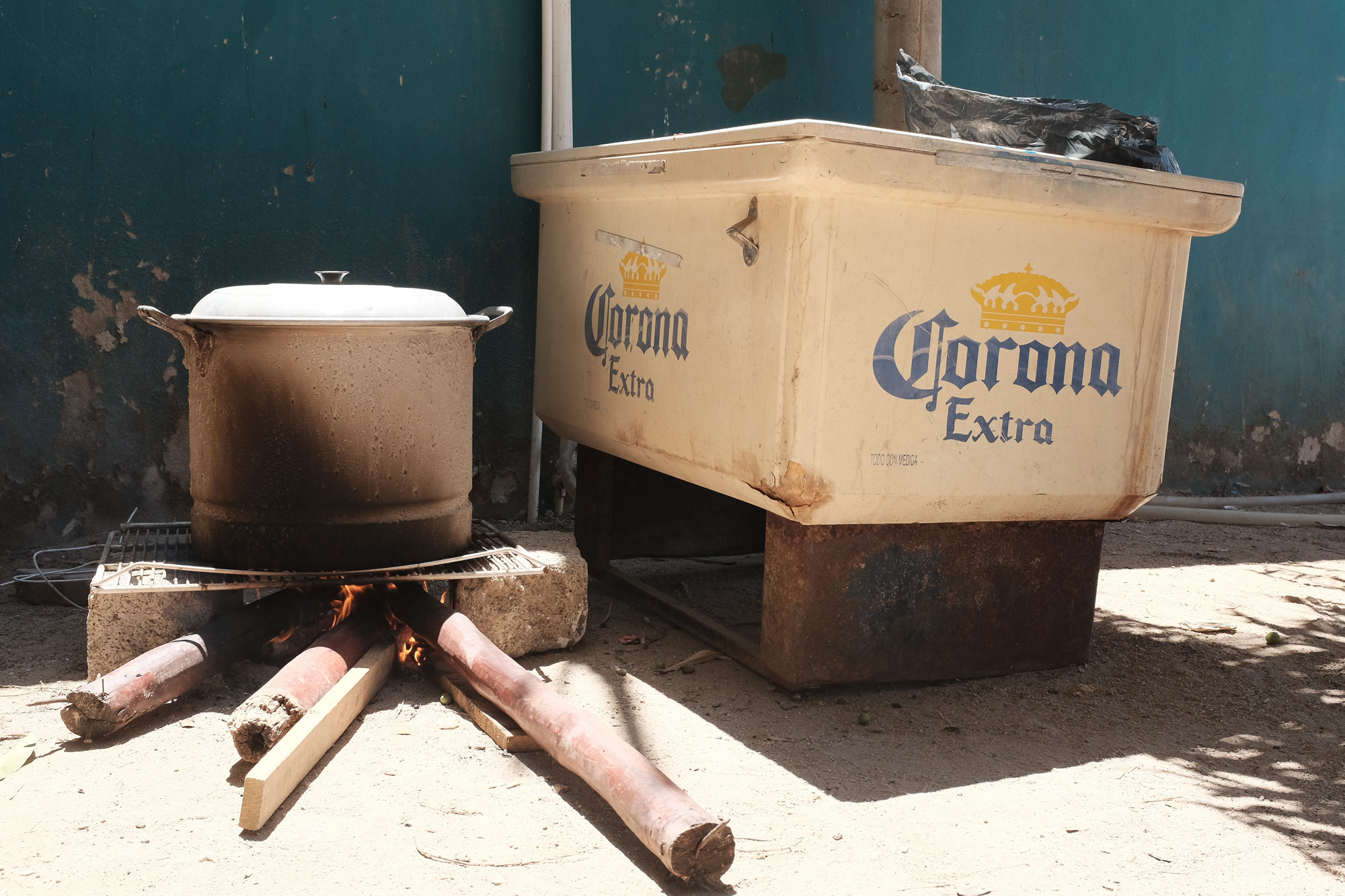 Lo de Marcos.
The kids pick up hundreds of mangos every day, and spend a ton of time peeling them with can tops for a knife. Because what could be more fun than that?
And San Pancho.
Fifteen pesos, fifteen minutes, 3 trampolines, two sweaty and tired kids. I love the things a guy can do to earn a living in Mexico that would never fly for one second in the States.