We've been out in Portland for a couple weeks visiting Grammy, and helping her recover after having a new, bionic, Tesla powered solar hip put in. That's meant a whole lot of hanging out at home together, and not a lot else. She's doing super, by the way.
The scene all over old NE Portland these days. Tear down the house, maybe save the garage.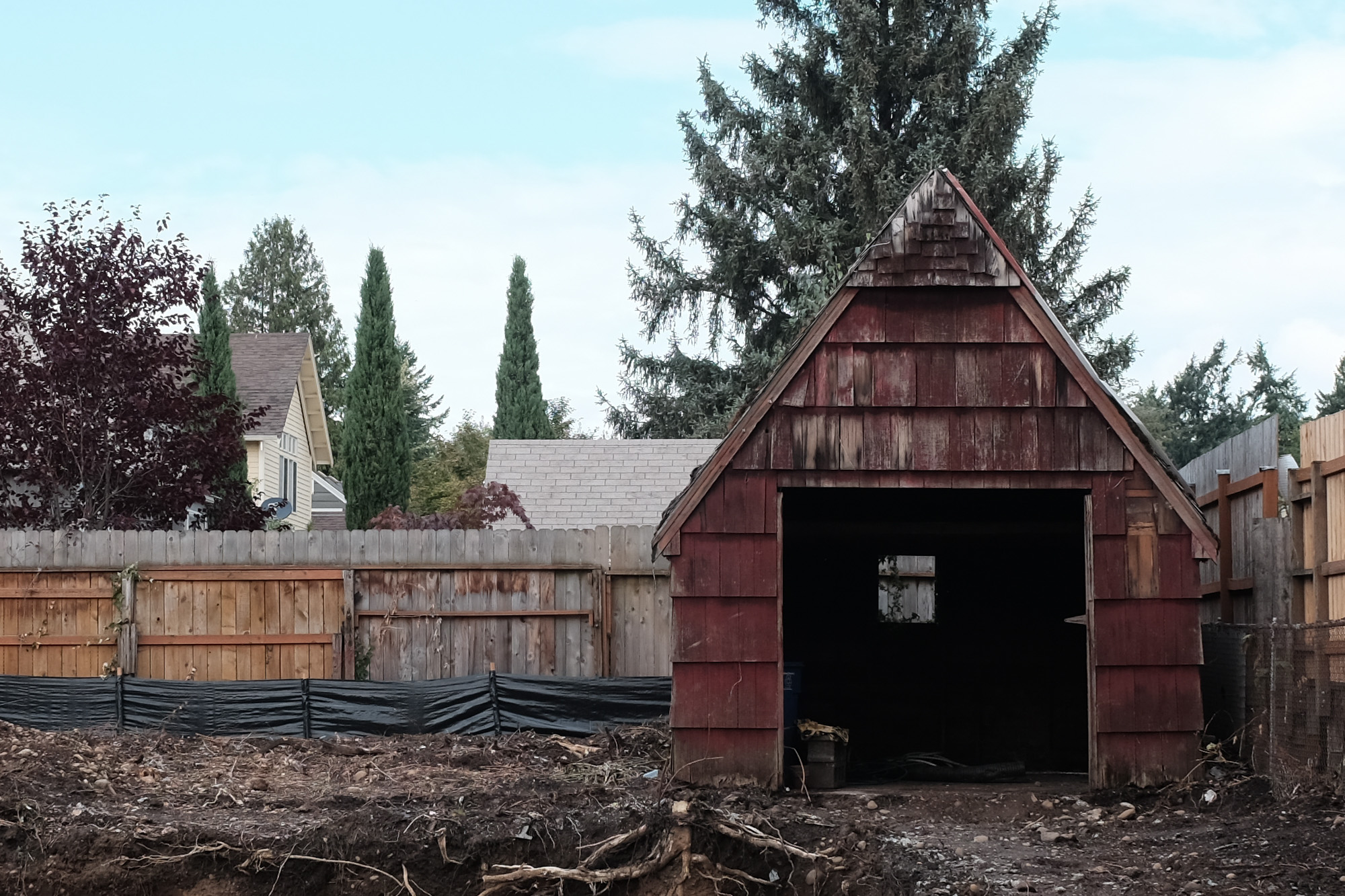 The drive out to Hood River to pick apples. Wildfires were out/under control and they had just reopened the Gorge. We took the Washington side of the river out there, though. Much more scenic drive over there.
So nice to be able to fill up the tank for free before hitting the road for the long drive back to the city.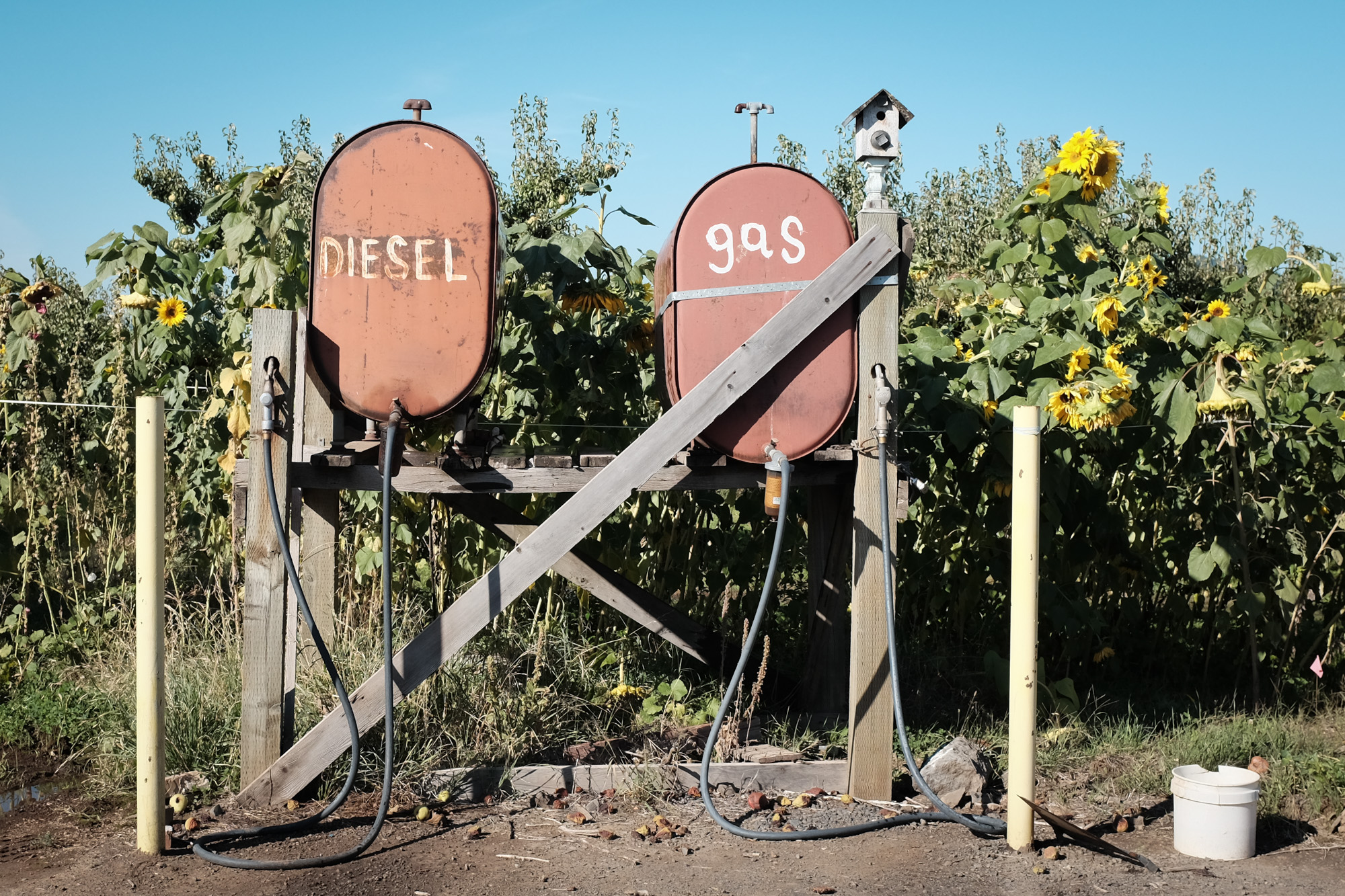 I'm not sure which is the donor car, but this one felt like Portland to me.
Respect for the guy who matches his house to his car.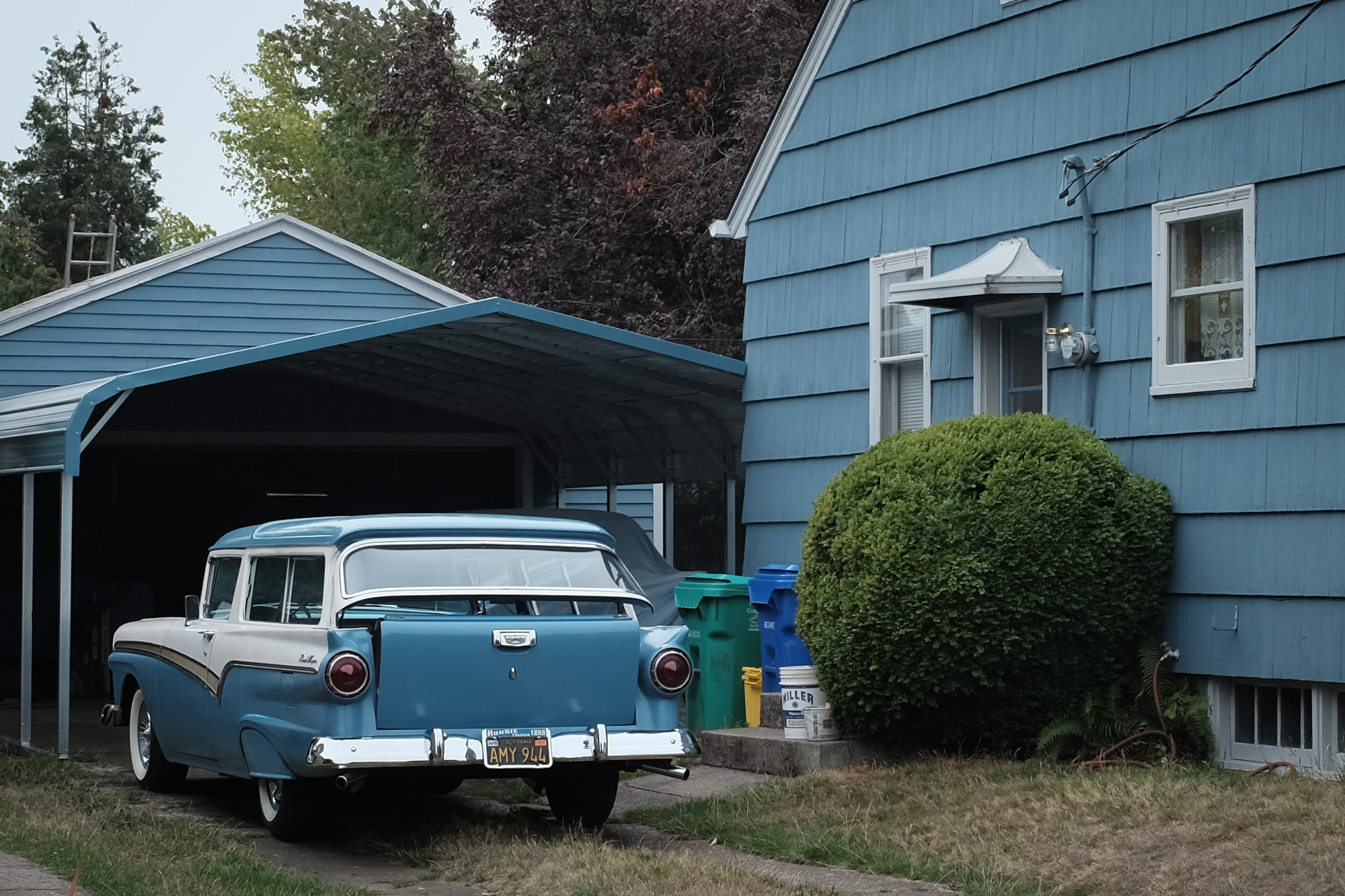 Normal life resumes soon. It's been a hectic three months or so bouncing around from one home to another and not ever really feeling settled in. All of us are excited to get home—and to really finish making the new boat our home. We barely had time to unload a duffel bag before it was time to get out of the way of Hurricane Irma. Fingers crossed that somehow the big storms are done for the season.
---

Right now I am also offering a deal on my OMentoring service for those who sign up for the Wanderer Financial Newsletter, including those who have already signed up. You can check out the OMentoring/Wanderer Combo here.