Friday we finished tying up the boat the way we wanted, closed the doors and crossed our fingers. That night we spent at a hotel next to the Jacksonville airport, and in the morning I said goodbye to the family as they flew off to visit Grammy.
Our friends live about 25 miles inland on a side creek of Doctors Lake, which itself is off of the St. Johns River. Their backyard doesn't normally look like this, but even 36 hours before Irma got to us, the water was rising.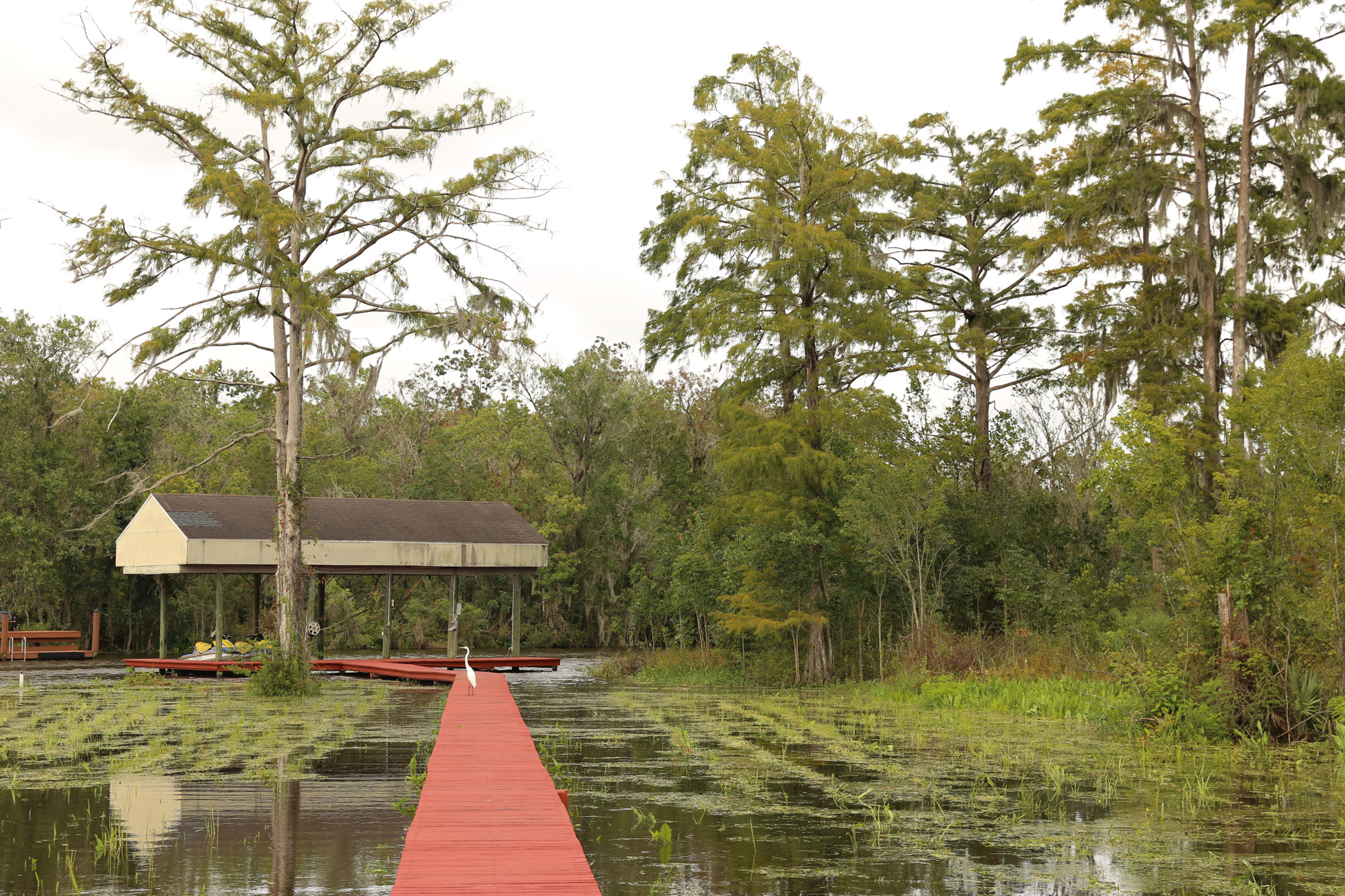 On Sunday I decided to go have a look at the boat one more time. The roads were eerily empty.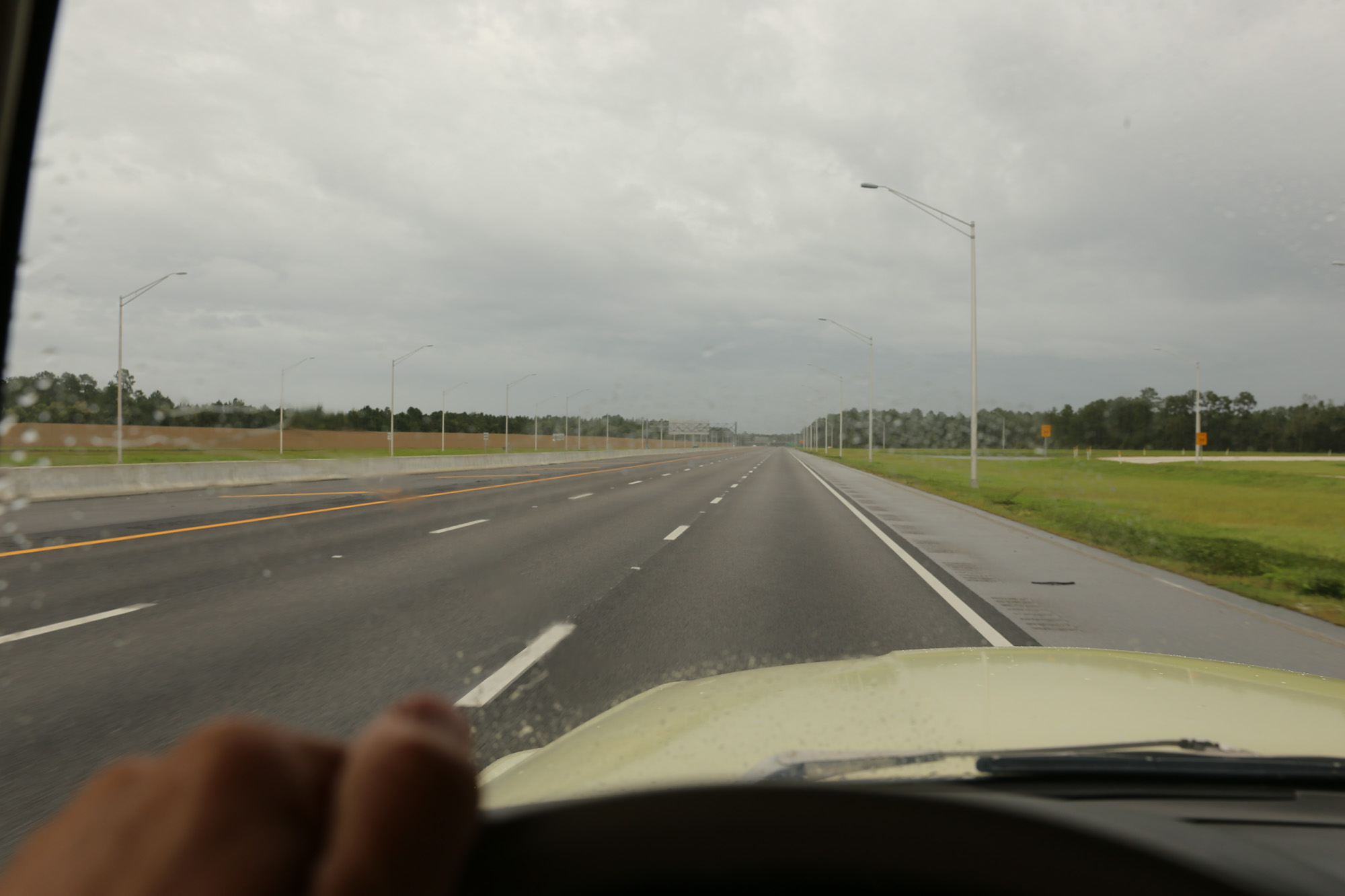 Now about 18 hours before Irma's arrival the docks had about 8 feet left on the pilings. For me, more than wind or anything else, the concern was that the surge would lift the docks up and off of those pilings, at which point all hell breaks loose.
About two a.m. on Monday morning I woke at our friend's house with water coming in. We fought it with sandbags, big gas-powered water pumps, and generators once the power went out, but there is just no stopping water when it wants to come in. It rose fast, and before we knew it the water was knee-deep throughout the house and we were running out of time to get the cars through the lake that used to be the driveway. We loaded their kids up and drove to another friend's house a few feet higher—it sometimes feels like the entire state of Florida is less than ten feet above the water.
Everyone is safe, but sadly, our friend's have a lot of work ahead of them.
Around ten o'clock Monday morning I made my way back down to St. Augustine. The highway headed south was busy now—everyone was eager to get home.
I was so excited to get to the boat, but half a mile from the marina the road was shut down. The National Guard and Police had it shut down, and they didn't care one bit how much you wanted to get to your house/boat. I walked around for a while, then just took a nap in the truck. Finally, around four o'clock they let us through to the marina.
And there she was, sitting just as nicely as I had left her. There was absolutely no sign on the boat that Hurricane Irma had ever been there. In the end, the docks got within three or four feet of the top. If the original path projections had been correct, we would have been screwed—we got lucky this time around.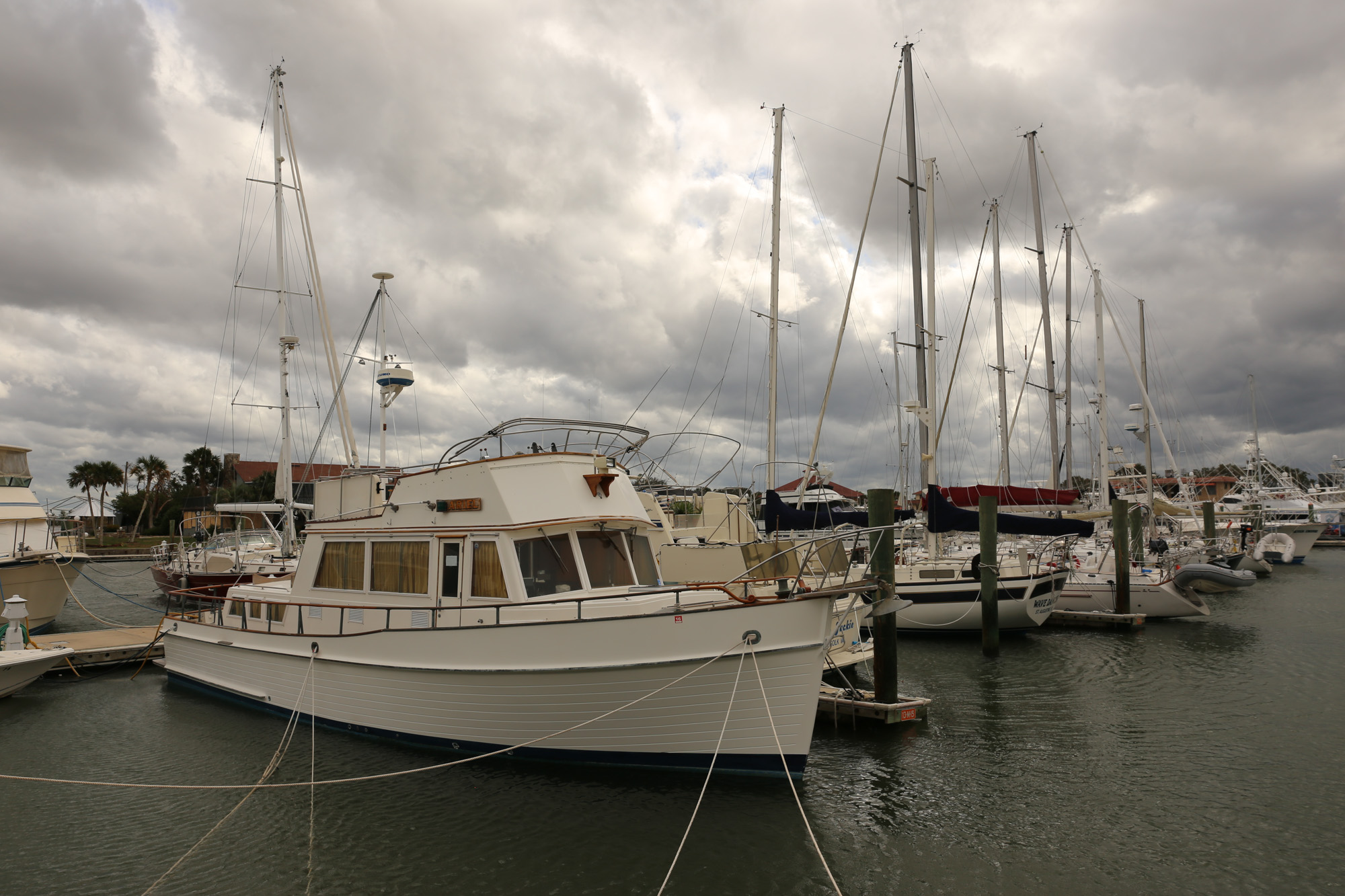 SaveSaveSaveSave