We were only on the boat for two days before it became clear that Hurricane Irma was going to be a very real threat to us. By Tuesday, six days before the expected landfall, we were already scrambling to figure out our evacuation plan. Hotels were booked solid for over two hundred miles. Flights to Atlanta were booked, or cost over $2,000 each if they were available at all. We already had plans to fly to Portland a couple weeks later to help my mom out with some things, so we called the airline and were somehow able to change the flights to Saturday for Ali and the kids—I'd stay behind for a few more days and stay with friends inland.
With plans to get out of the way in place, we needed to turn our attention to the boat. Keep in mind we hadn't even fired up the engines on the boat yet, and anywhere else considered safe in the area was already full of boats—we didn't have much choice but to hunker down in place. Fortunately, the marina we are in was nailed by Hurricane Matthew just last year, but sustained no damage. Nobody else here was planning to move.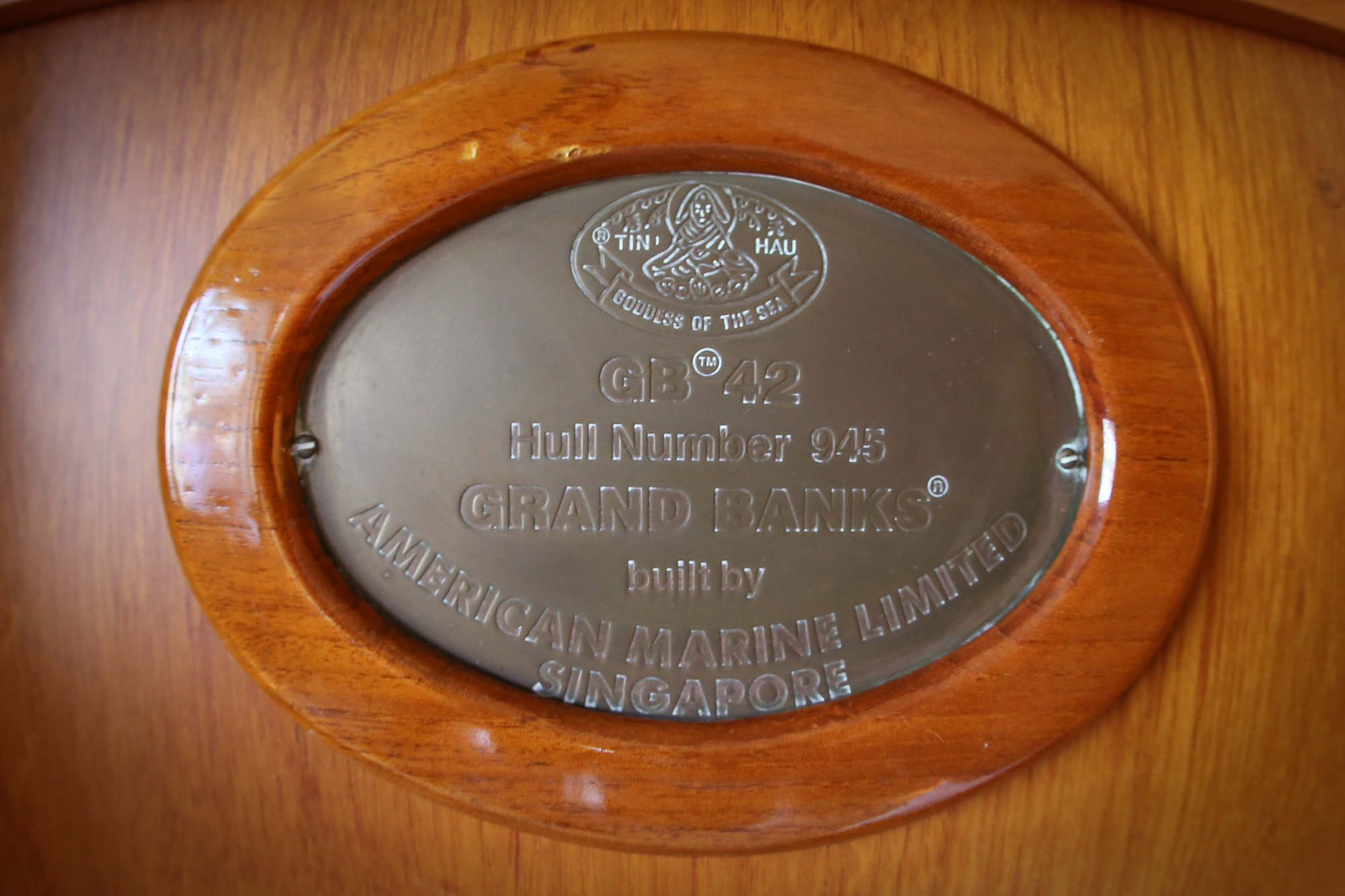 Morning of our third day on the boat and we had only just begun to open up space in the living room.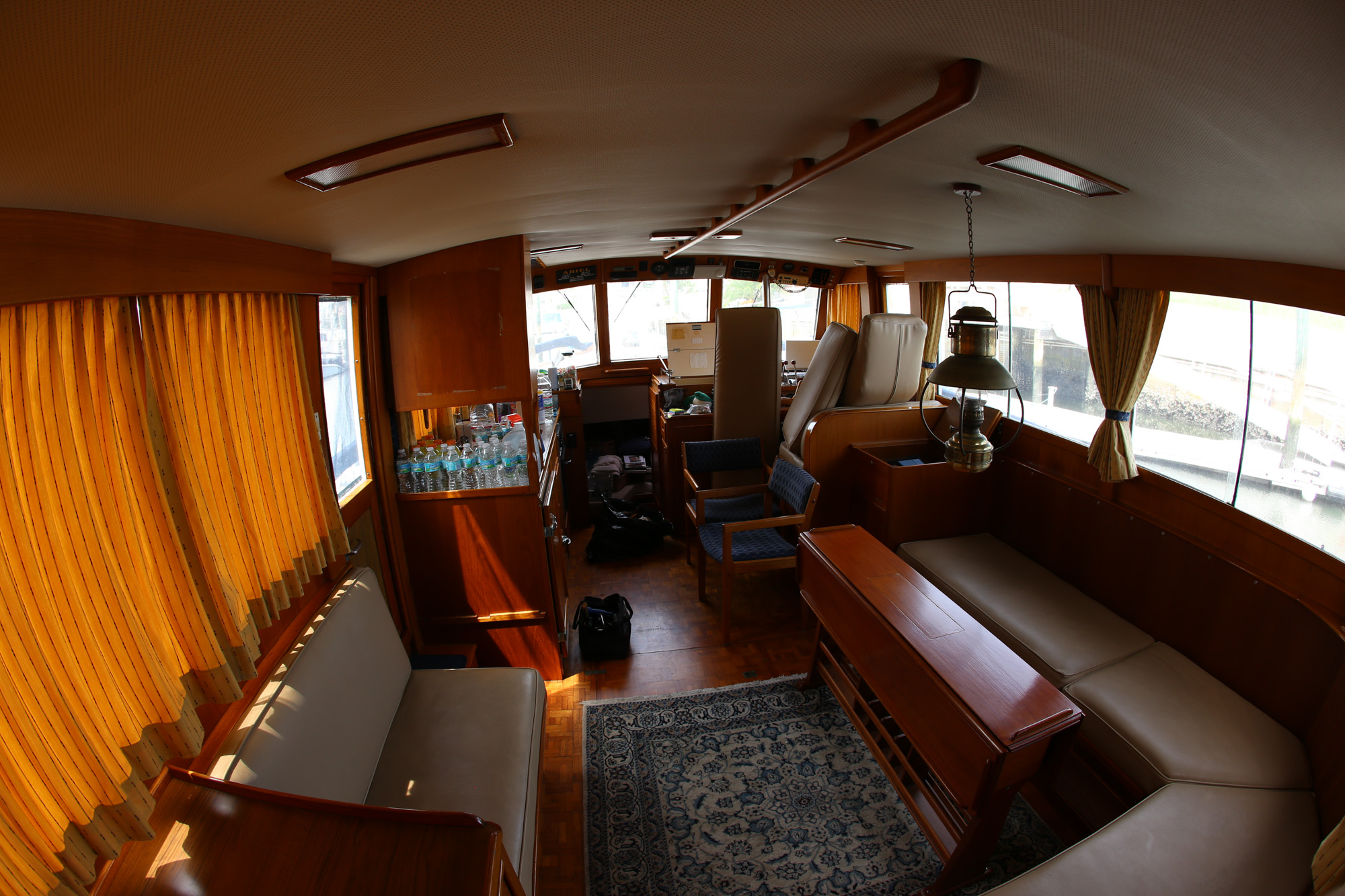 Anyone who owns a boat has to admit, this next picture is pretty awesome.
It was awesome to start opening up dock lockers and find dozens of dock lines.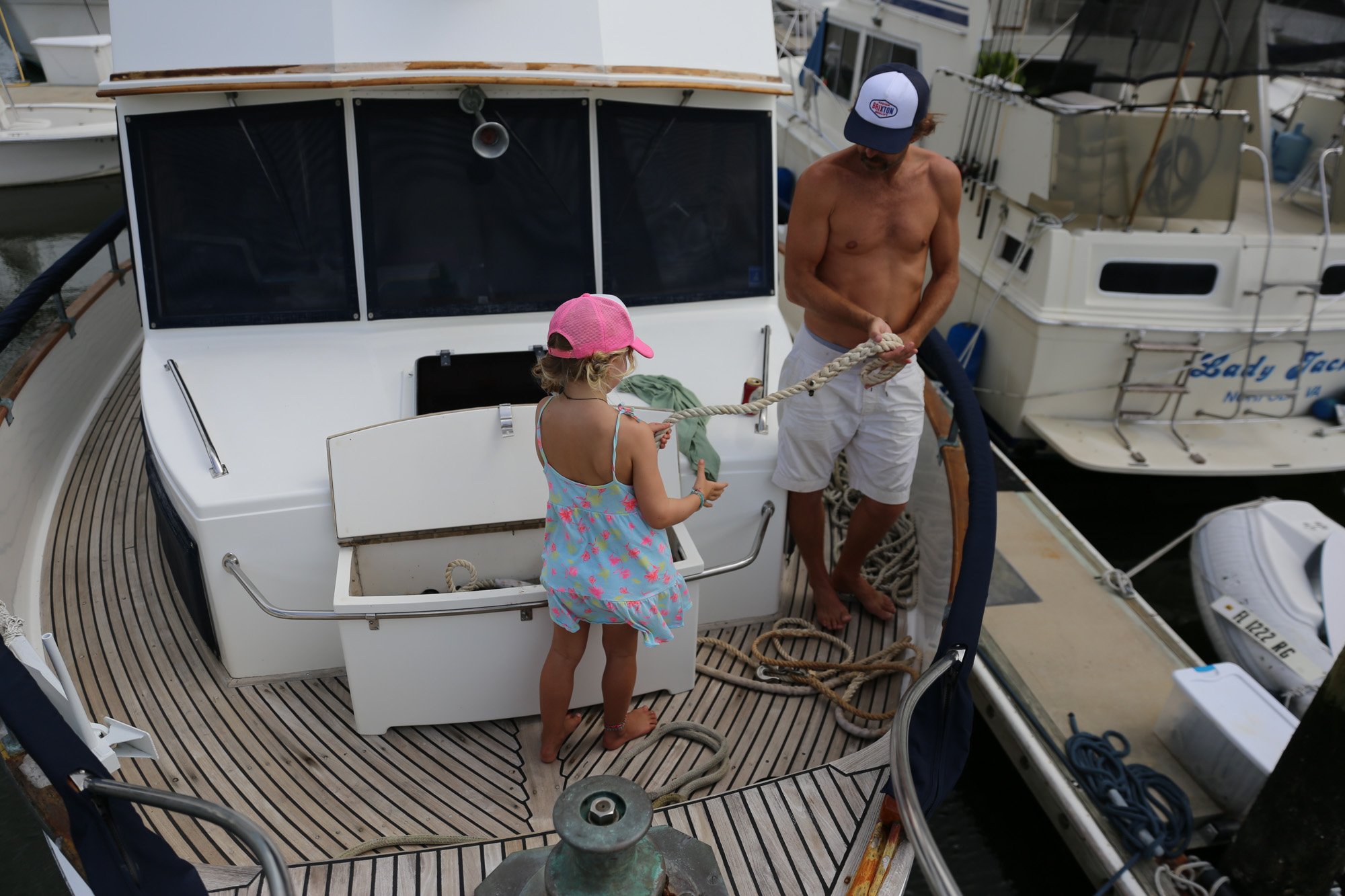 All of that fabric had to come down. At this point winds in the 140 mph range were being predicted.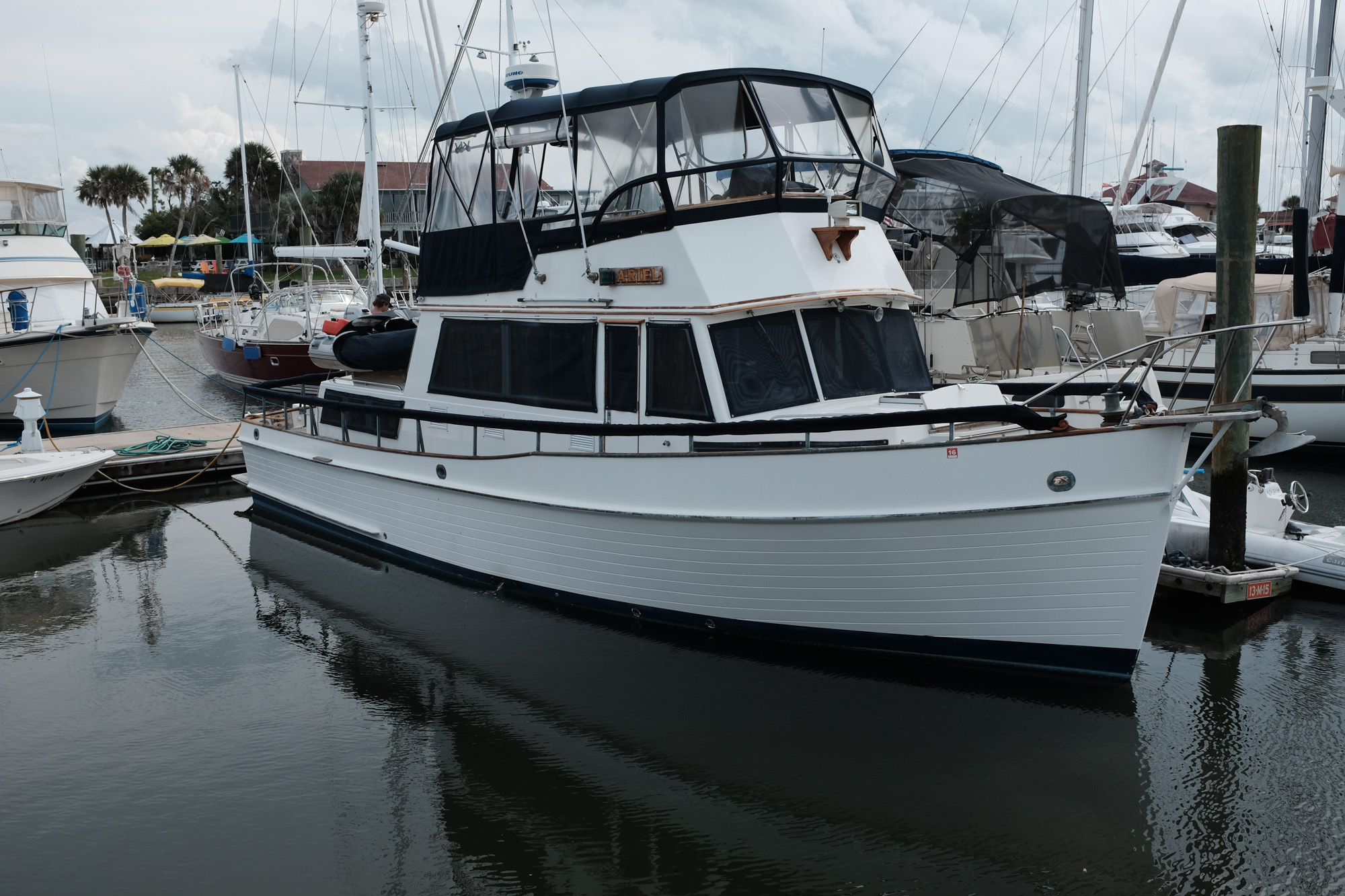 I asked Ouest to go take a pic of the boat and she came back with this.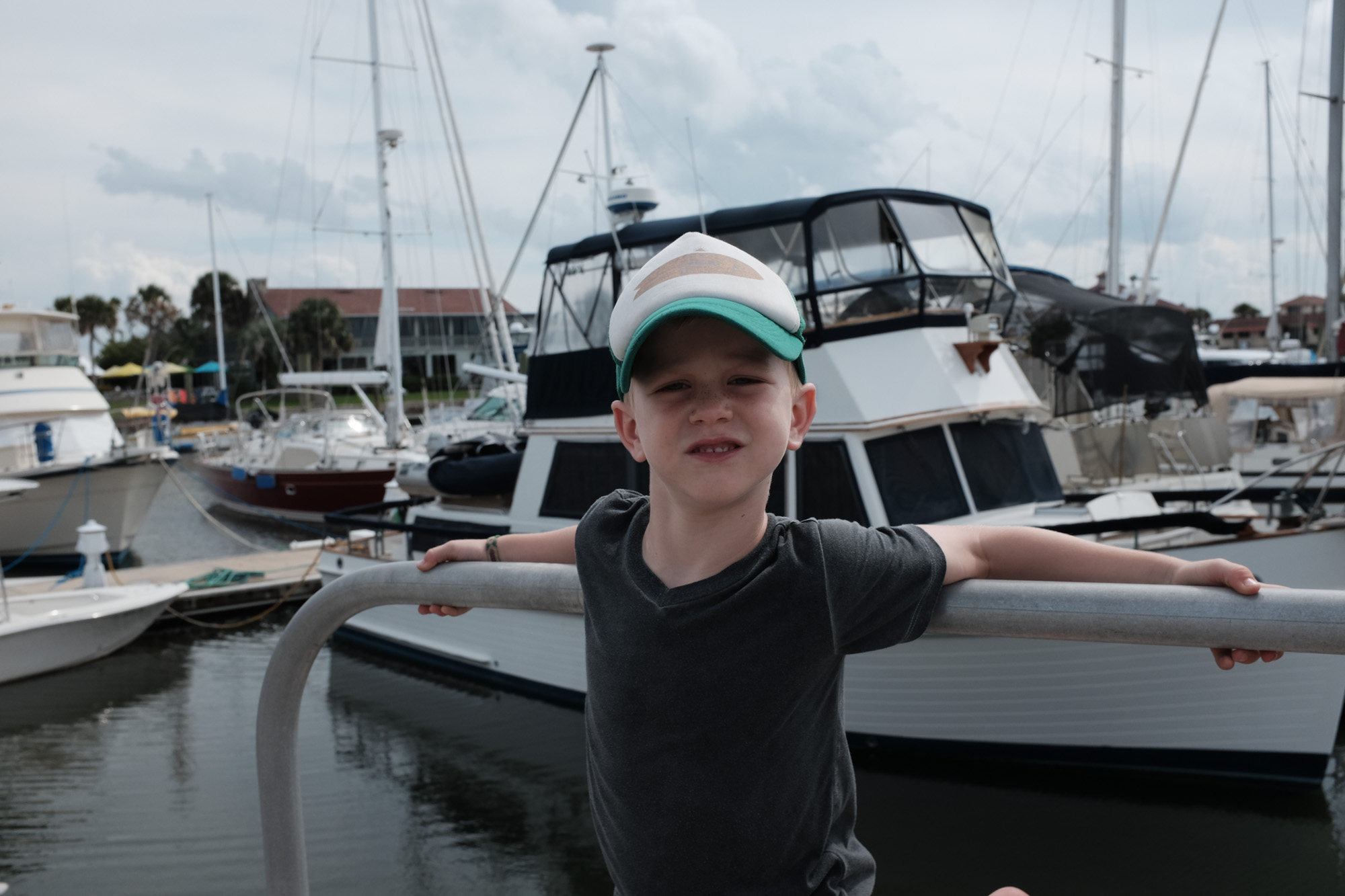 Their corn kernels didn't catch anything on this night.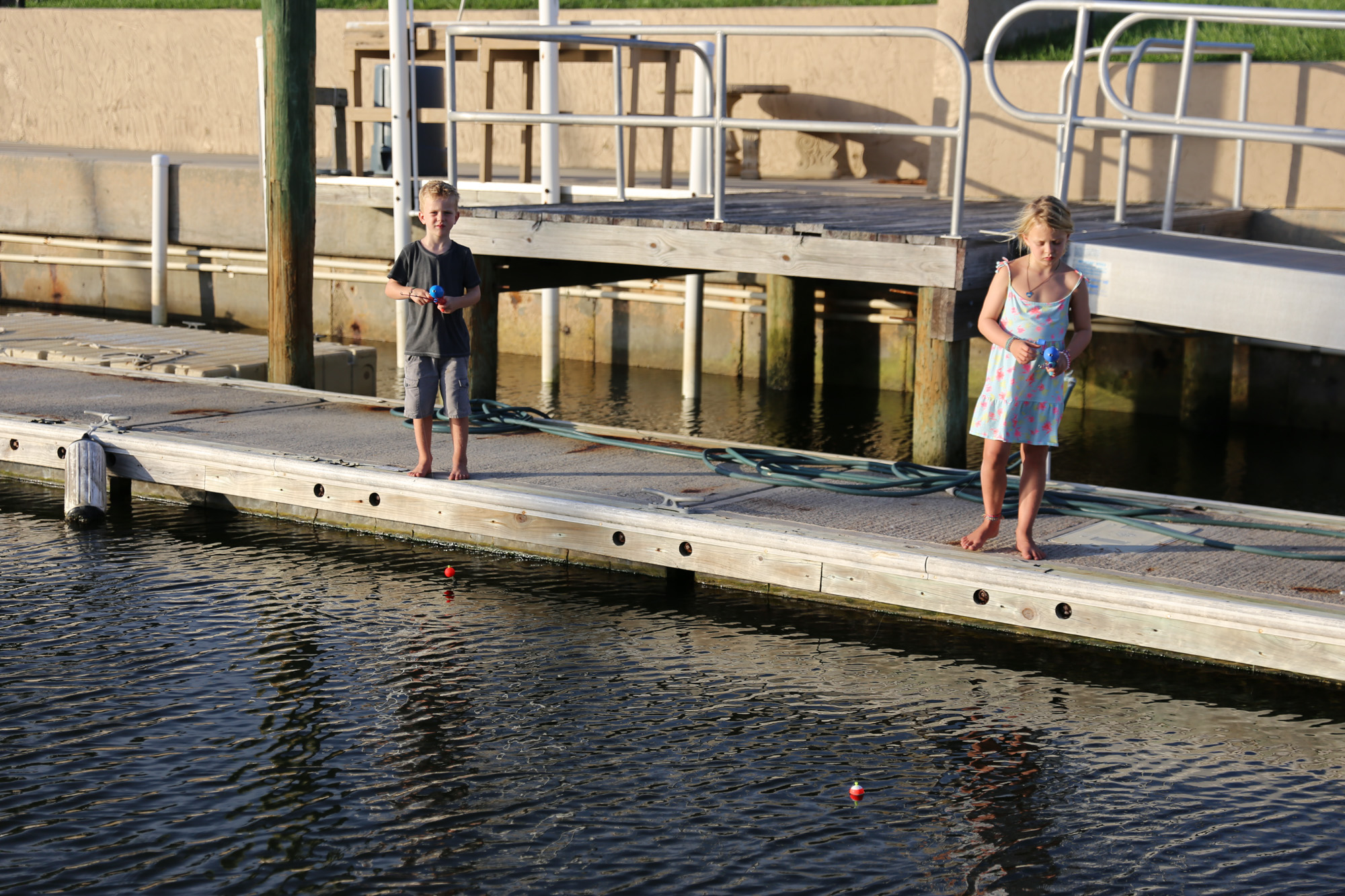 But by morning they were hooking into them.
Ali and I love the looks of the Grand Banks without all that canvas on top. We won't be putting the side glass stuff on again, but will probably be forced to keep the bimini top up.
Hurricane Irma 2017—we're not happy with you.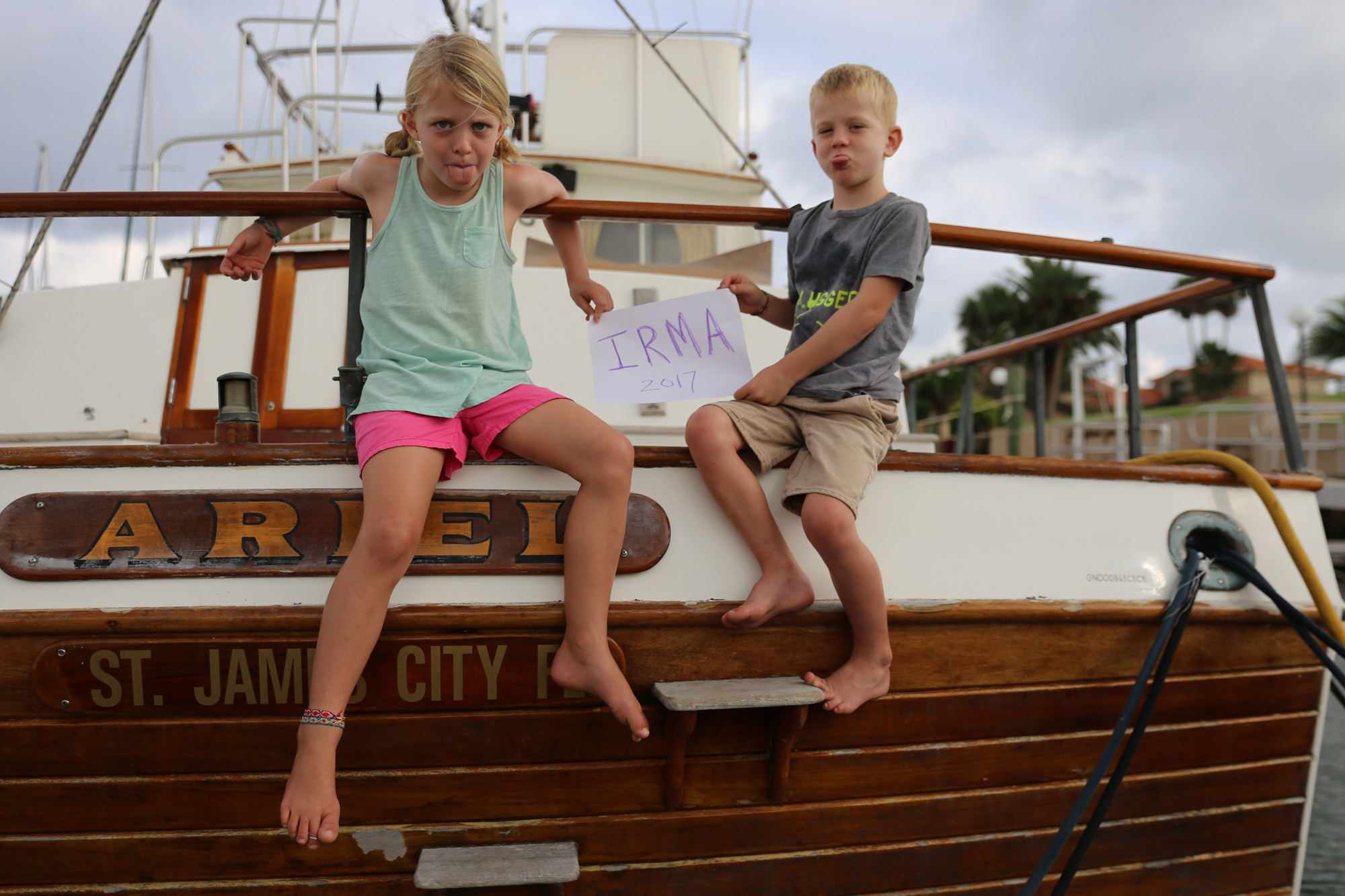 Lots and lots of lines going every which way.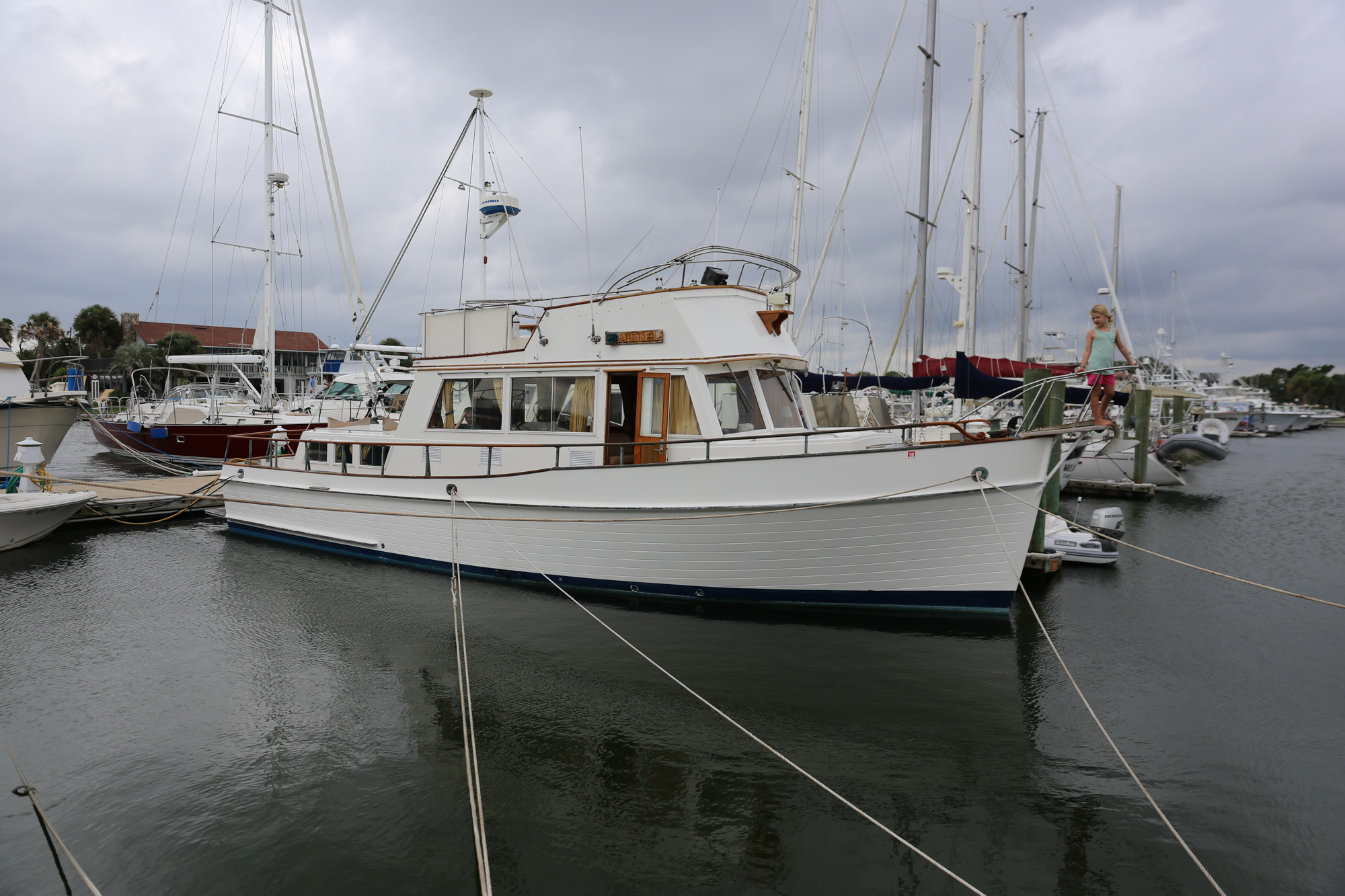 And just some final pics as we closed up the doors and headed for the airport.
One last look.