Dropped off the Airstream at a storage space in Texas for the new owners to pick up in a few weeks. She was a good home for us the past year. Such a simple home—we didn't have any issues. Replaced the tires, and that was it. There is a lot to be said for keeping things this simple—it sure allowed me to focus on other things for a change. That's a luxury I expect to come to an end very soon. There is nothing simple about boats—systems, systems, systems. And no matter how many boats you've owned, each one is different, and each problem requires tracking down from one end of the boat to get to the other. Uggh, why did we buy a boat again?
Back on the road with only the Travelall. Man, it was weird driving around without a tin can attached to the back.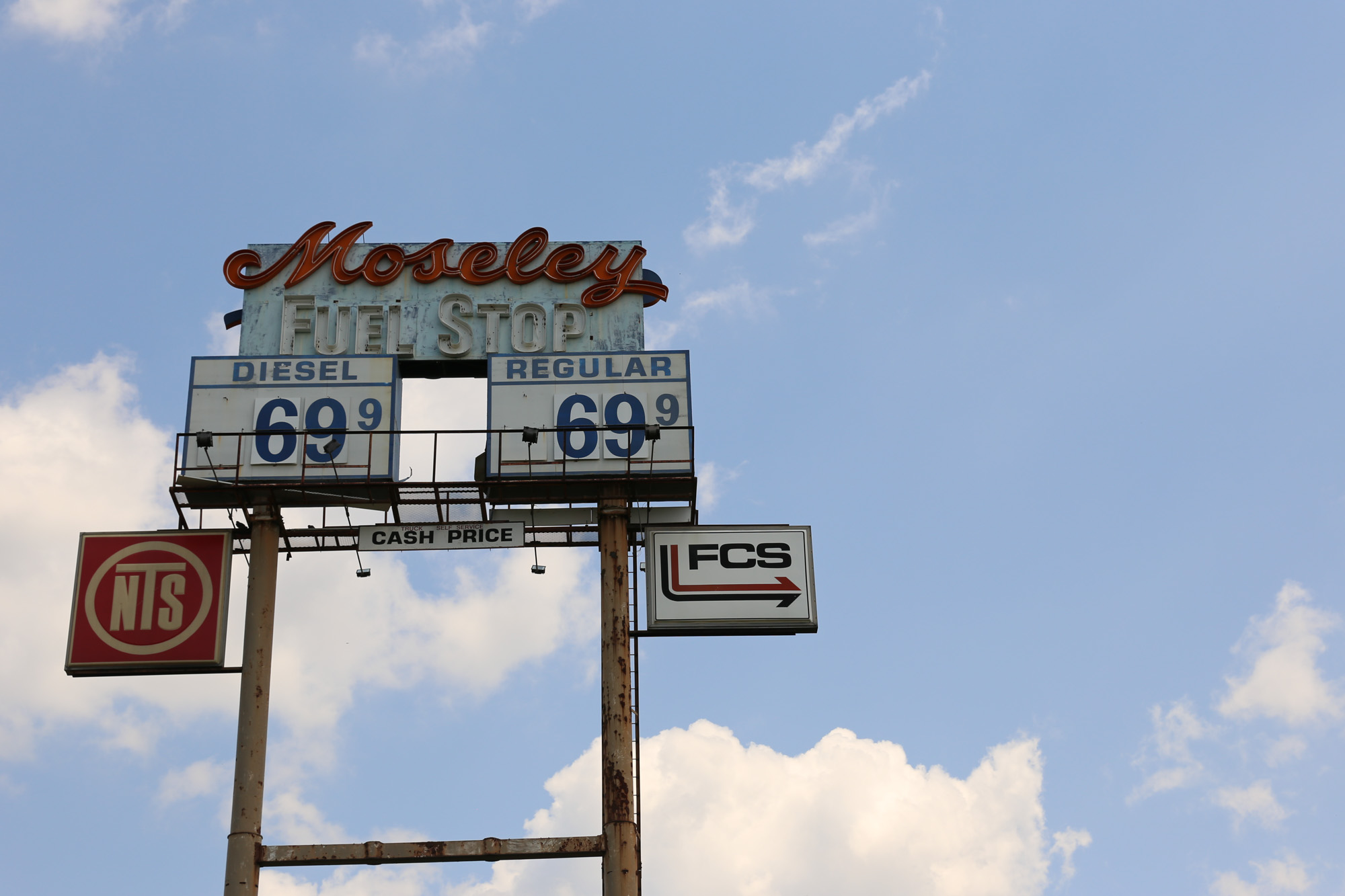 I have a cheapo inverter under the seat in here. We started to smell something funny, and when we slowed down we could hear the alarm going off on it. No fire, fortunately. I disconnected it at the battery (will toss it out) and we carried on. Beverly Hillbillies?
Twelve hundred miles in three days is definitely a record for us, and not one we hope to ever try and beat. But we were all excited—our new home was waiting.
I will never understand what compels people to deface a beautiful old boat with a television—much less, three of them!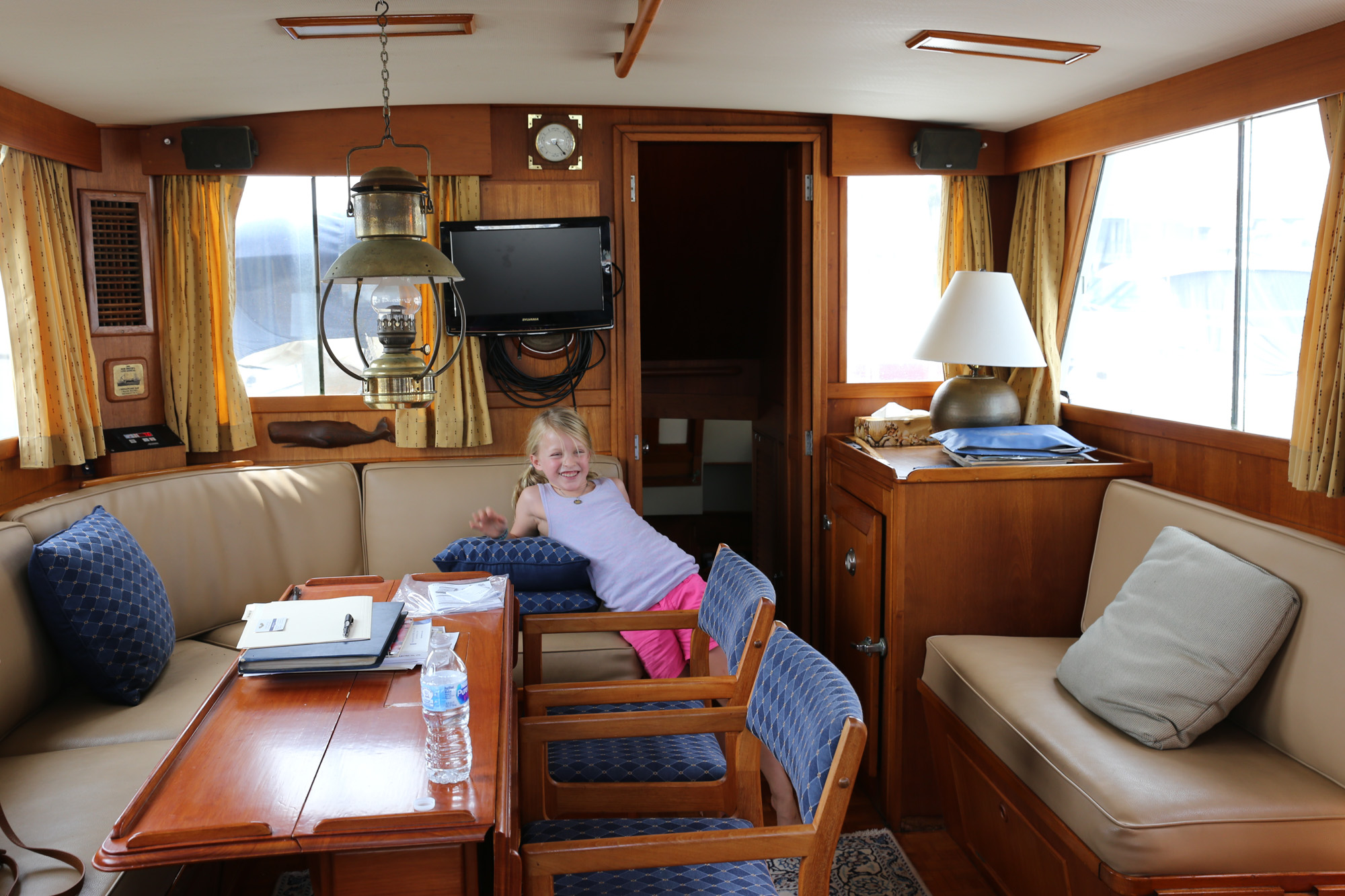 After the giddy excitement, it was time to get to work. If the kids were going to sleep in their room the first night we needed to work together to get it ready.
This closet has already been designated a secret hide-out play area. We may build a row of shelves near the top, but we're happy to let them disappear into the closet if they want. They'll get no complaints from us.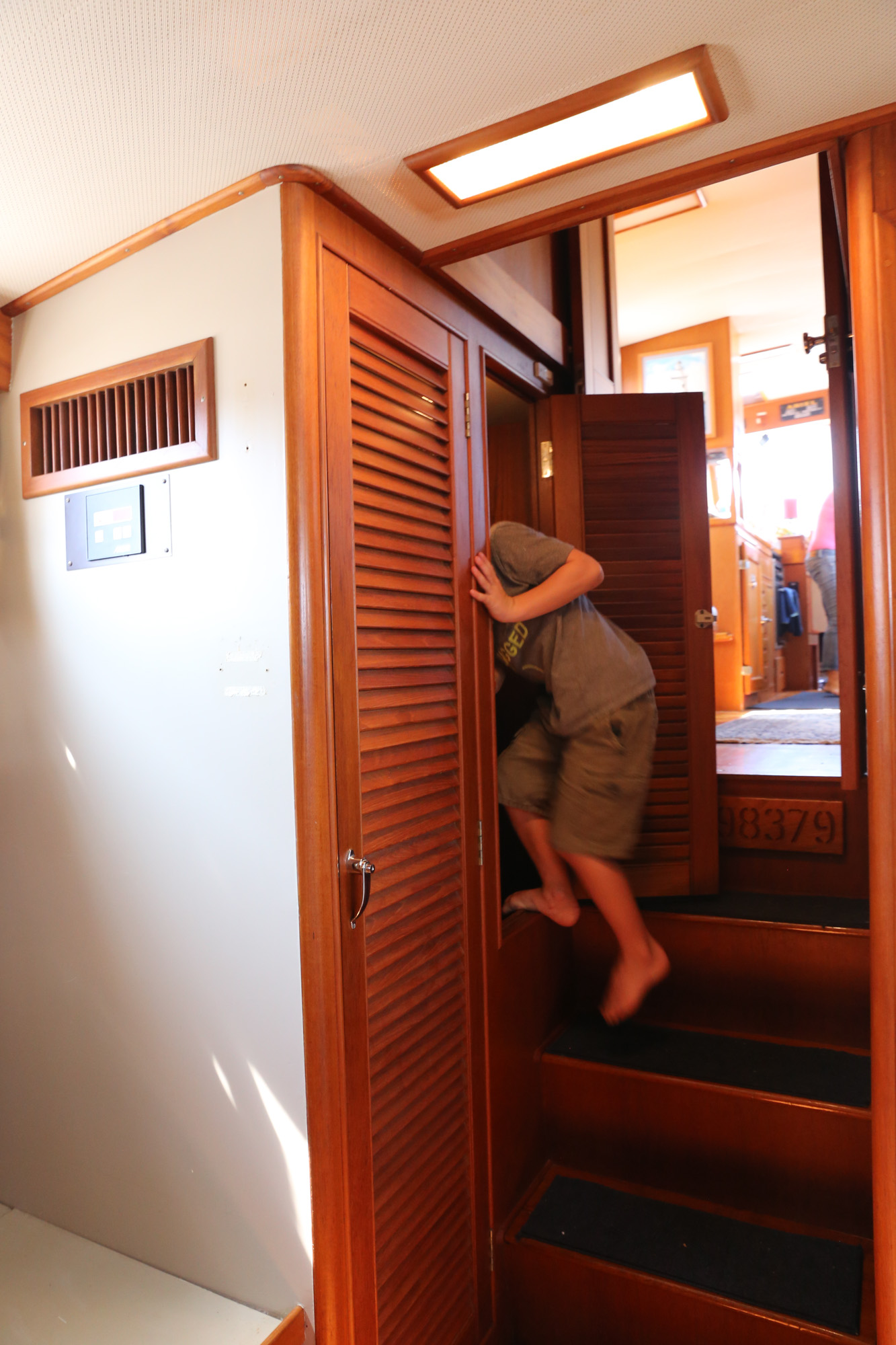 We emptied the truck and piled it all in the living room.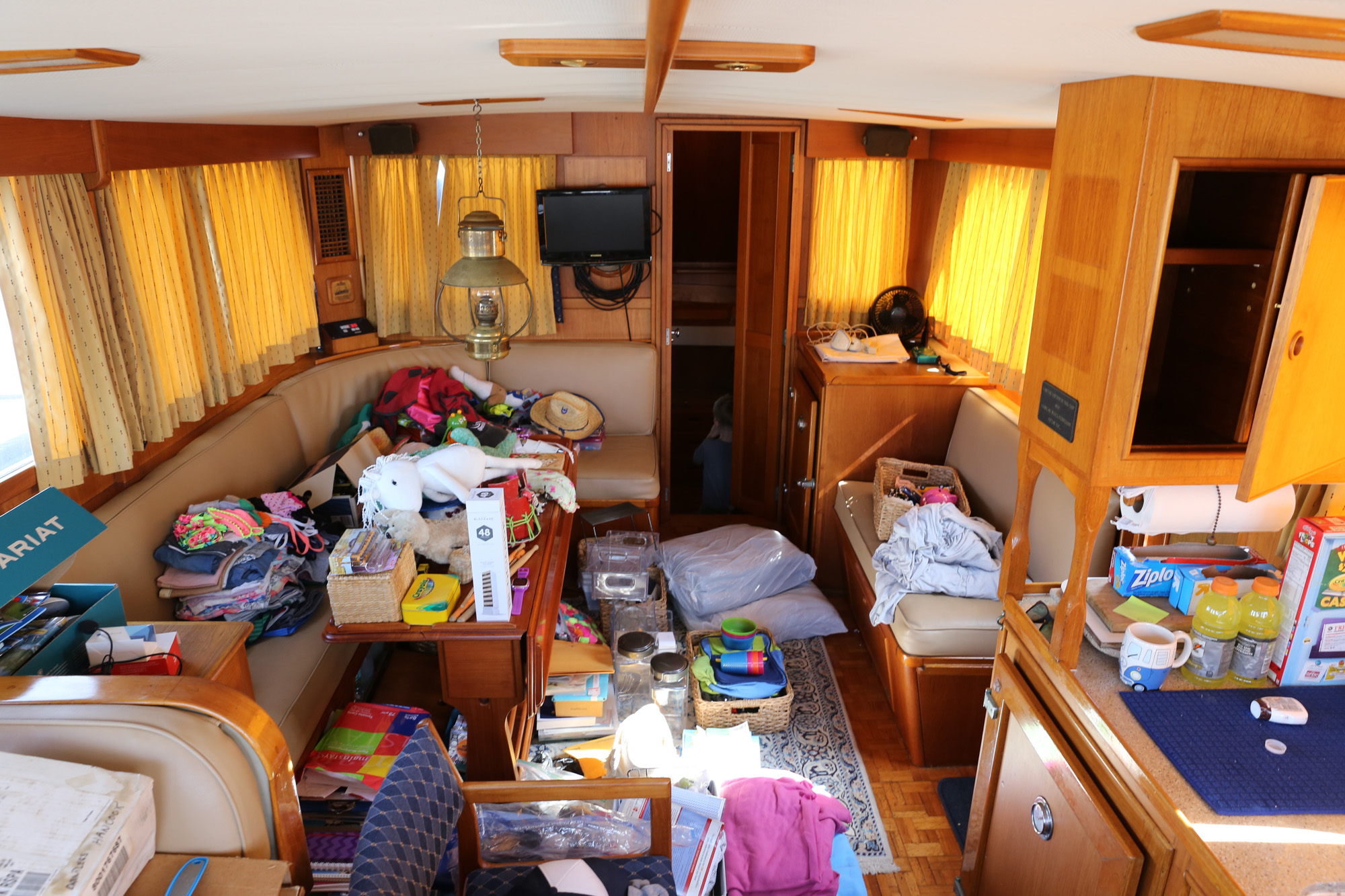 The help from the kids was short-lived.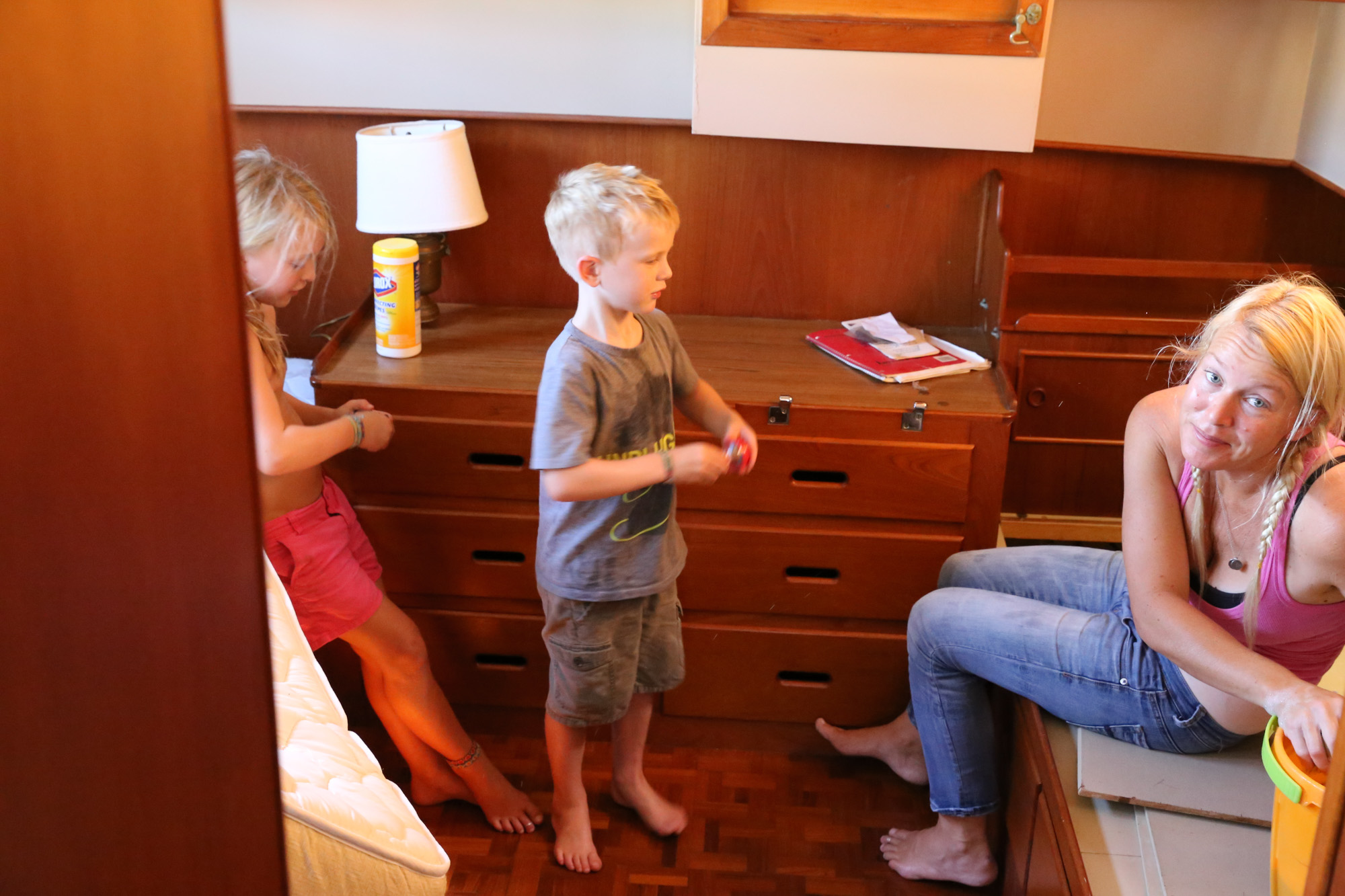 But I knew Ali would pull it off. Biggest bedroom, and beds, the kids have ever had. They are pretty sure this is what people mean when they call something a mansion.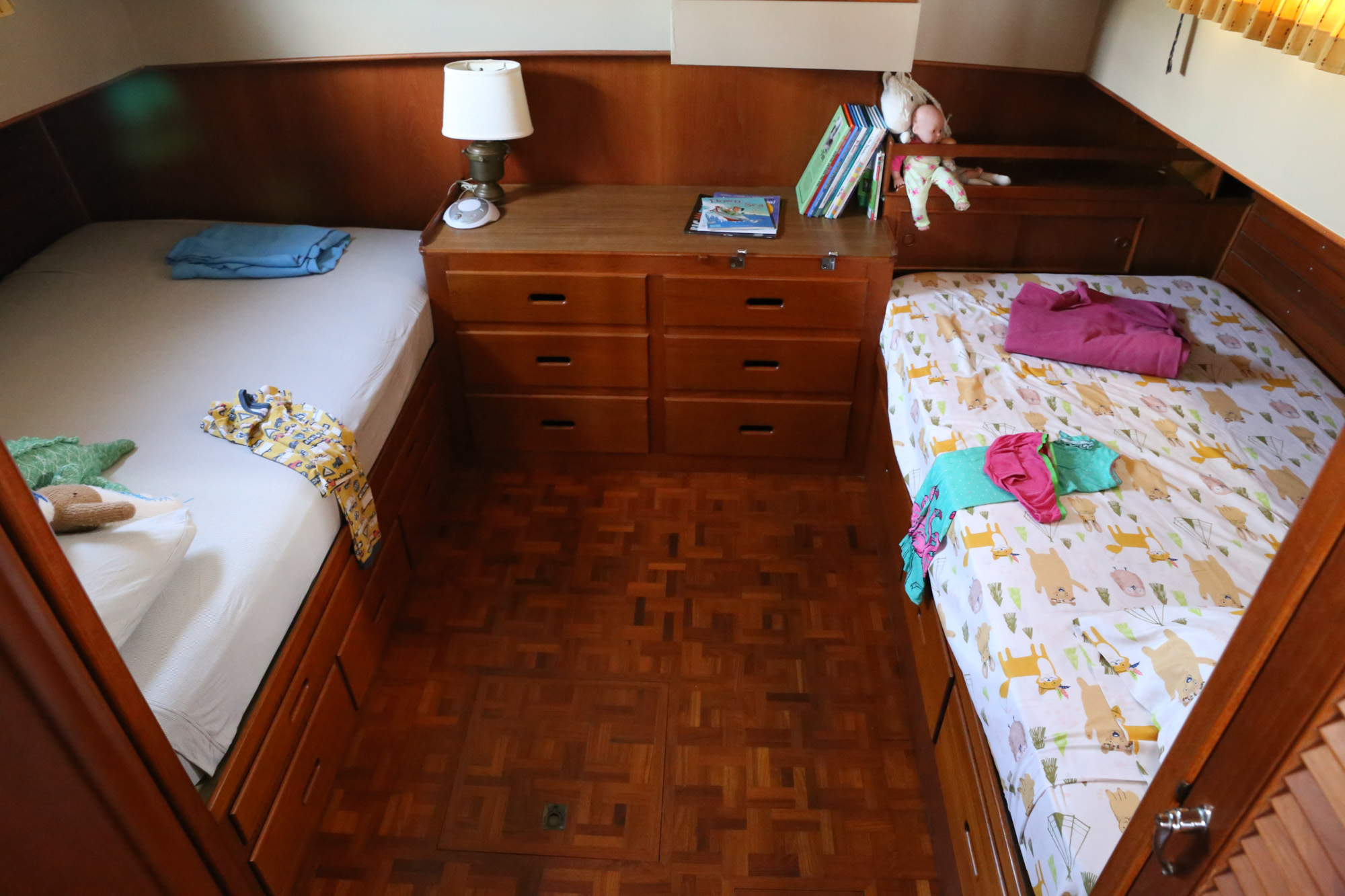 Somehow this did not disappear before bedtime.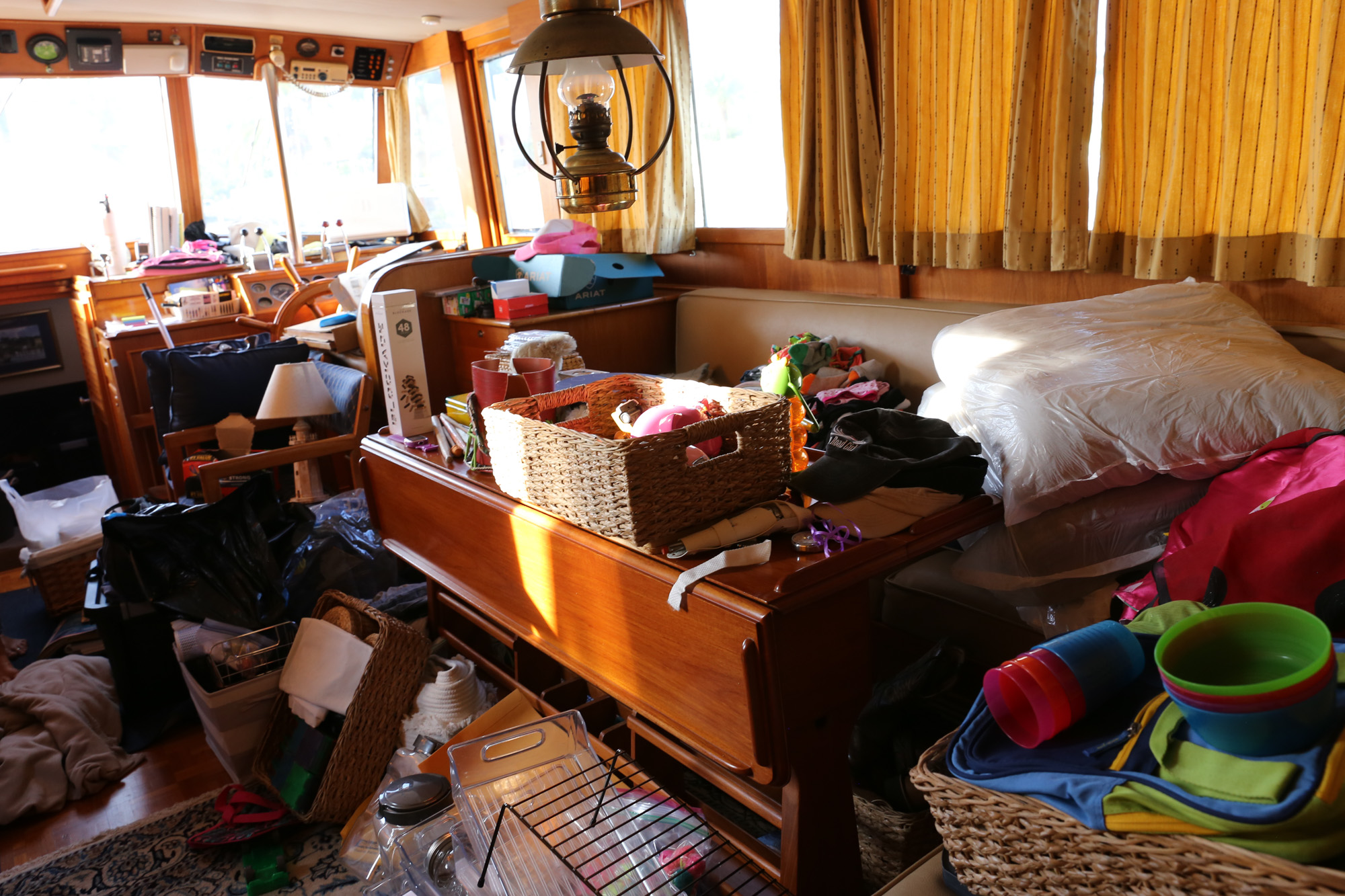 This is a different closet—not even in their room.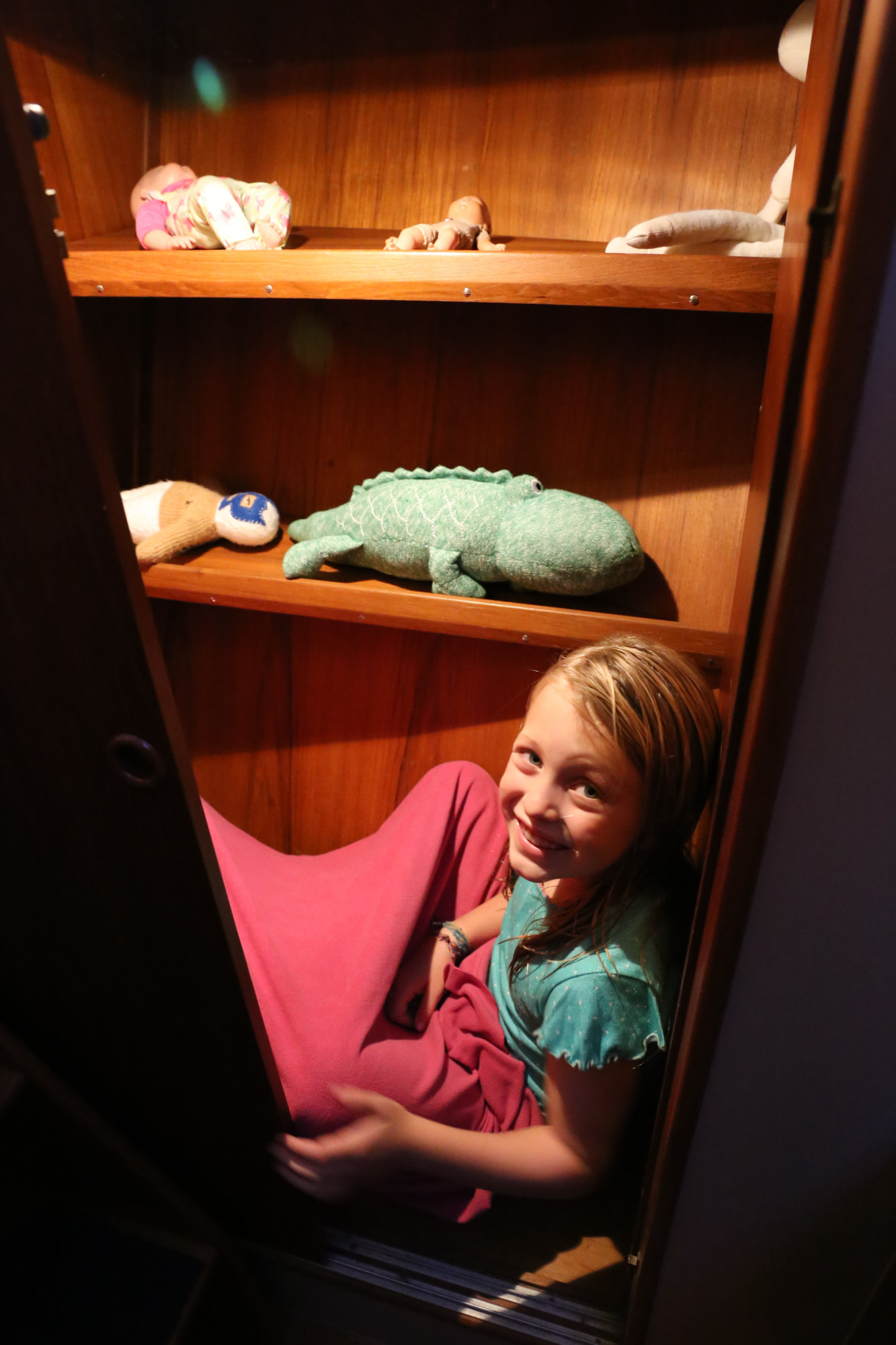 ---
Unfortunately, three days later we are scrambling to secure the boat for Hurricane Irma. We are almost certain to get whacked. All that remains to be seen is how badly. Camachee Cove Marina survived Hurricane Matthew last year without any damage, and we're hopeful that we can be so lucky this time. We have got a lot of friends that have already been badly hurt by Irma, and we're hoping not to join their ranks. Ali and the kids are flying out ahead of the storm. I'll be staying with friends for a few days and hoping to return to our home on Tuesday.