The kids made blueberry muffins with Ali in the morning. The dog got up on the counter when we all left the room and ate the muffins. I shot the dog.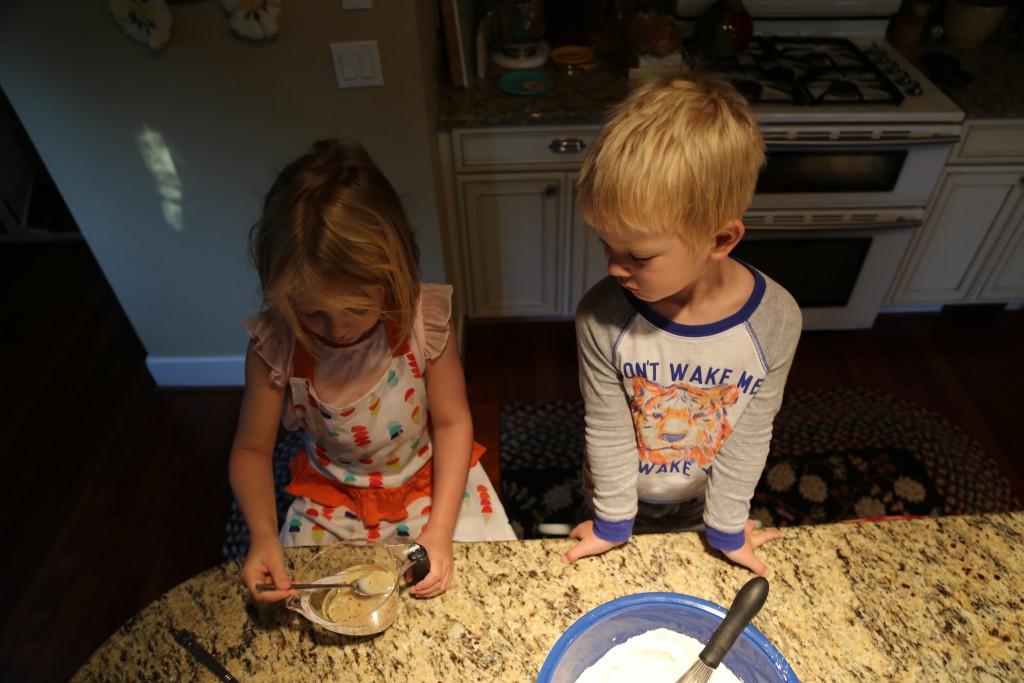 We know Halloween is like four weeks away, but that can't stop us from hitting up the pumpkin patch. Last year (I really can't believe that was only a year ago) we were in Santa Barbara at this time of year and went to the pumpkin patch there. Remember that place with all the crazy NO and DON'T signs on everything? This place was not like that. I think the only NO sign here was them asking us not to pull the corn out of the ground in the corn maze. I think that's a reasonable enough request.
He says he didn't pull this one out of the ground. I'm not entirely sure I believe him.
Our Portland family. My mom, her twin sister, and her sister's wife.
Of course when you start a project like pumpkin carving the kids are all excited. That excitement wears off quickly. They both dug their hands into the first one. I didn't see them for the next three.