When a superhero is making banana bread she should always wear her cape.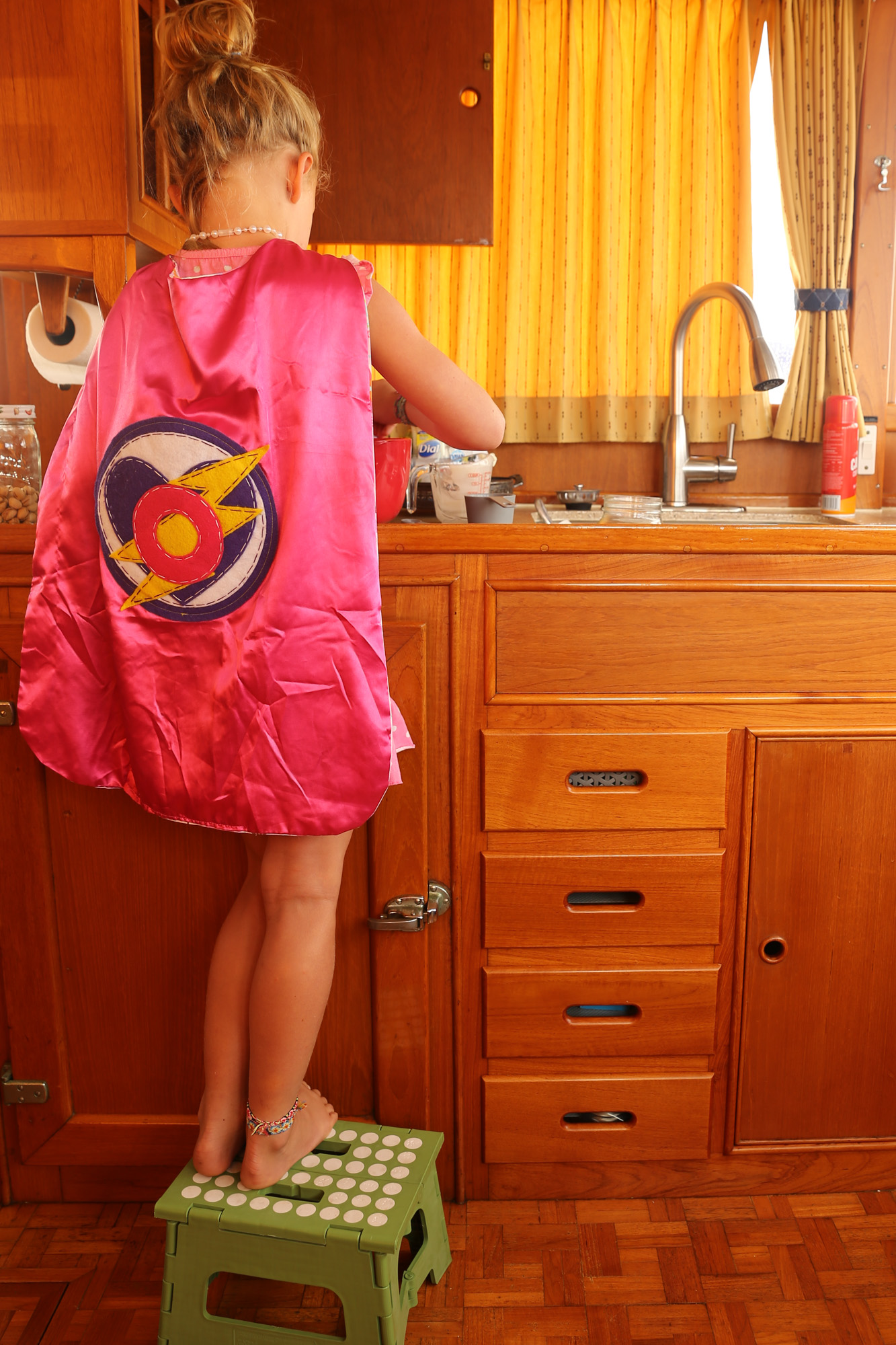 This is the top deck steering station. Seeing as we're ripping out all the big old chartplotters, and the boat is 31 years old, there is plenty of wiring to rip out. I just like to clean things out so I know what I'm dealing with.
Beach houses. Lowe built his a little too small.
The boat came with lots of old paperwork, including original brochures. Our kids said, "Mama, a little boy used to live on our boat."
Ali got pictures out, and in no time at all, this happened.
Old anchor and chain. Inside the chain locker I emptied out a bucket full of sand, and then vacuumed up the rest with a wet-dry vac, which of course blew dust throughout the entire house. It was hard to tell for sure, but I'm pretty sure Ali thought cleaning the house was worth it in order to not have any dirt in the chain locker. She didn't specifically say that, but I can read body language pretty well.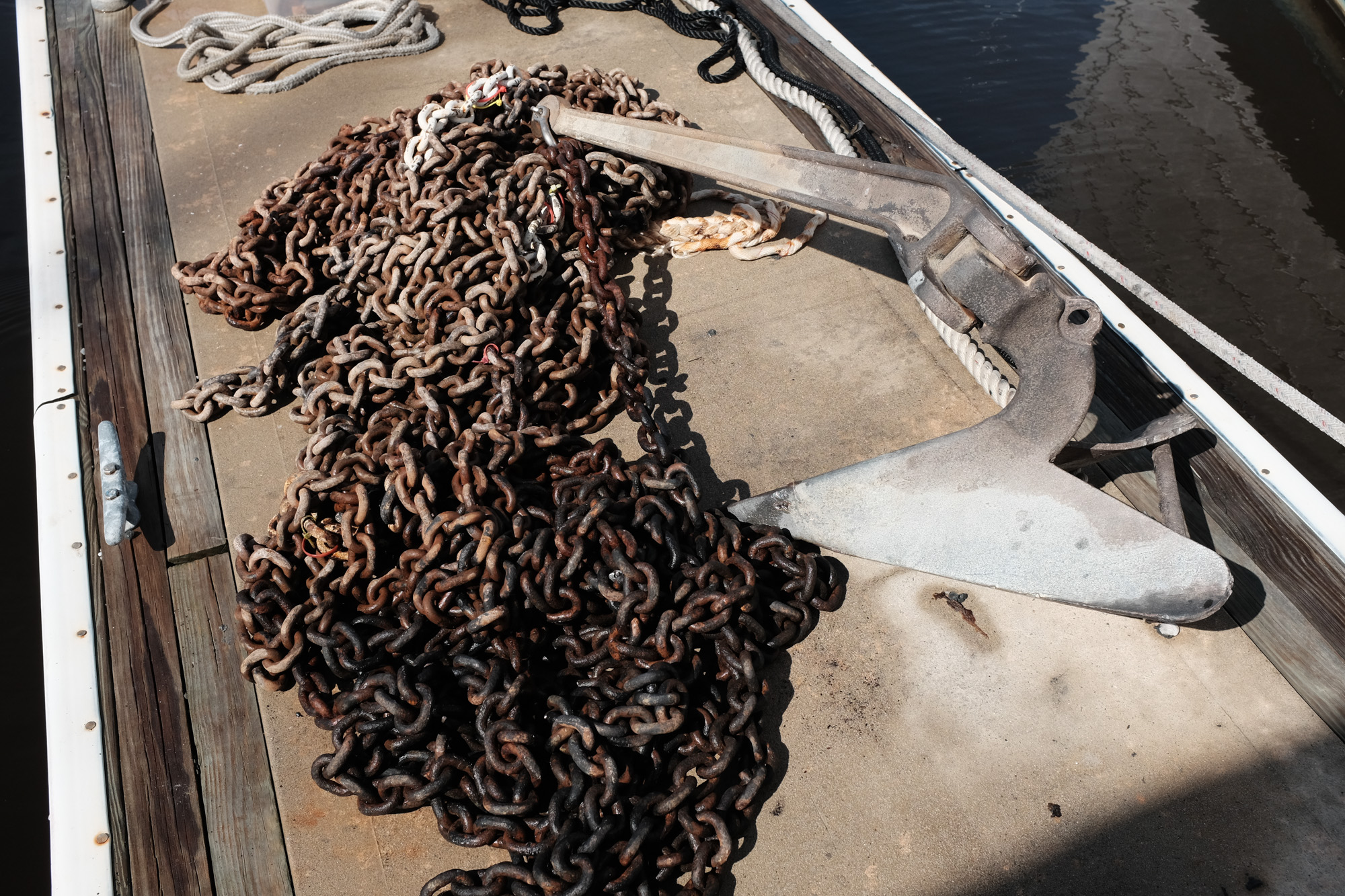 We've seen this manatee around a couple of times. They are the most bizarre creatures.
Ouest pins Lowe with a surprise kiss.
Prepping for teak and varnish work. Love that these running lights are metal. I get so tired of plastic crap.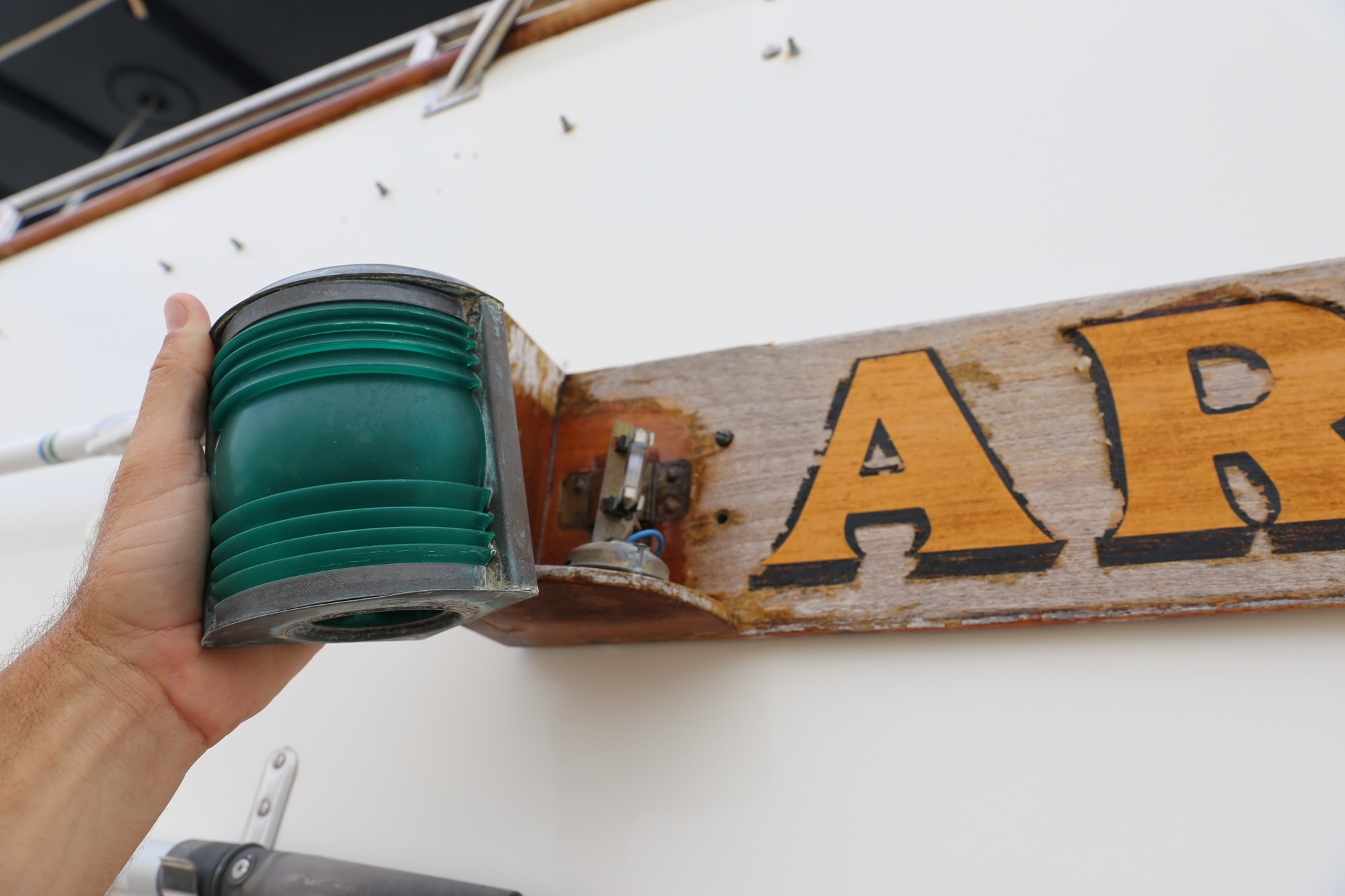 The transom is the centerpiece of the Grand Banks. Can't wait to have this finished, and to finally have Ariel given a proper nautical name—Bumfuzzle.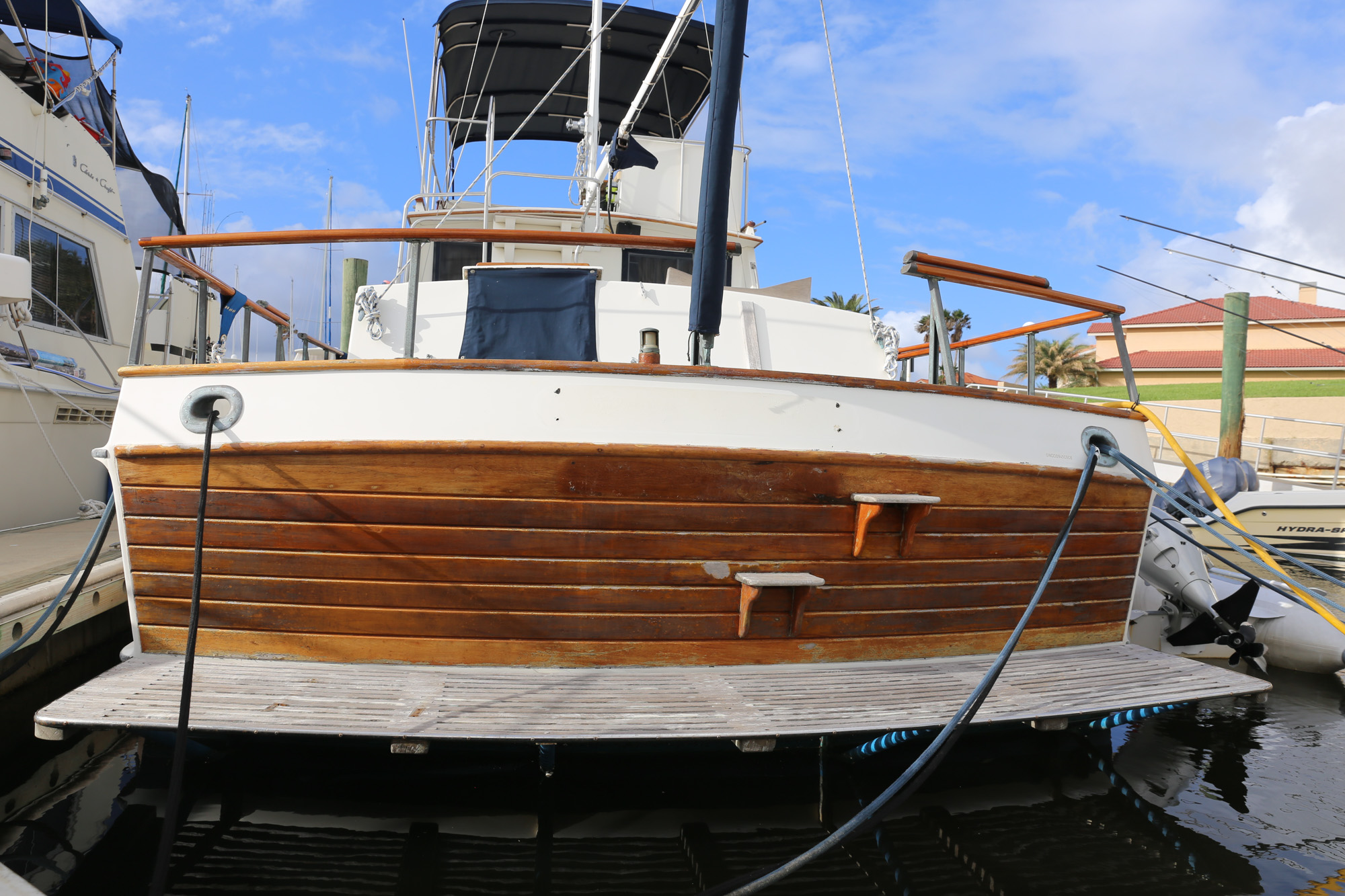 Fortunately, no interior work.
---
If you haven't already, be sure and take a look at Wanderer Financial and get a free newsletter. Our first few months of trades have been fantastic, and the total beginners in our group have been especially happy, as they've been learning a ton each week from the newsletter. Shoot me an e-mail if you have any questions.