From Guanajuato we backtracked and spent a few more days bumming around San Miguel. It's the kind of town you can get to know really quickly. There are only a handful of streets you walk around as a tourist, and the rest is just sort of wandering the neighborhoods. We enjoyed our days there, but despite its charms I doubt we'll be going out of our way to head back again. I do wish they could pick one of these nice colonial towns up and drop it on a Pacific surf beach.
In Guanajuato the other day we had a weird restaurant experience. The place was a nothing fancy kind of joint serving up tacos and chicken. My menu showed tacos costing 15 pesos—so obviously that was for one taco. Ali's menu showed them at 45 pesos—obviously an order of 3 tacos. Anyway, the lady came to take our order and I told her we were getting all tacos (no full plate dinners). I ordered six chicken tacos, pointing to Ali and the kids and indicating two for each of them, then I ordered 4 steak tacos for myself. Seemed pretty straightforward to me. Ordering tacos, guacamole, and beer does not in any way tax my Spanish.
A few minutes later the waitress brought out a couple plates with three tacos on each. Then she brought two more plates, bringing the total to twelve tacos. I had ordered ten, but wasn't going to make a fuss over getting two extra. But then she brought two more plates of tacos, bringing the total to six plates with eighteen tacos on them. And these were big tacos, not the tiny three-biters you sometimes get for five or six pesos. So now we stopped her and asked what was going on. It took some doing, but eventually we figured out that she was bringing us six orders of chicken tacos. Then she pointed over at the kitchen where we could see four plates consisting of steak, guacamole, beans, and rice. On top of all of this we had ordered side orders of rice, and guacamole.
Somehow it never occurred to her that something was off. She was happy to bring us—two adults and two small children—eighteen tacos, four full plate meals, and two heaping plates of side items. Plus beer. All we really wanted were ten tacos. On top of everything, the food wasn't very good, and the kids didn't eat it at all. Fortunately a manager arrived, realized the absurdity of it all, and took care of things. We paid a bit more than we should have, then left a nice tip and a ton of food piled up on our table.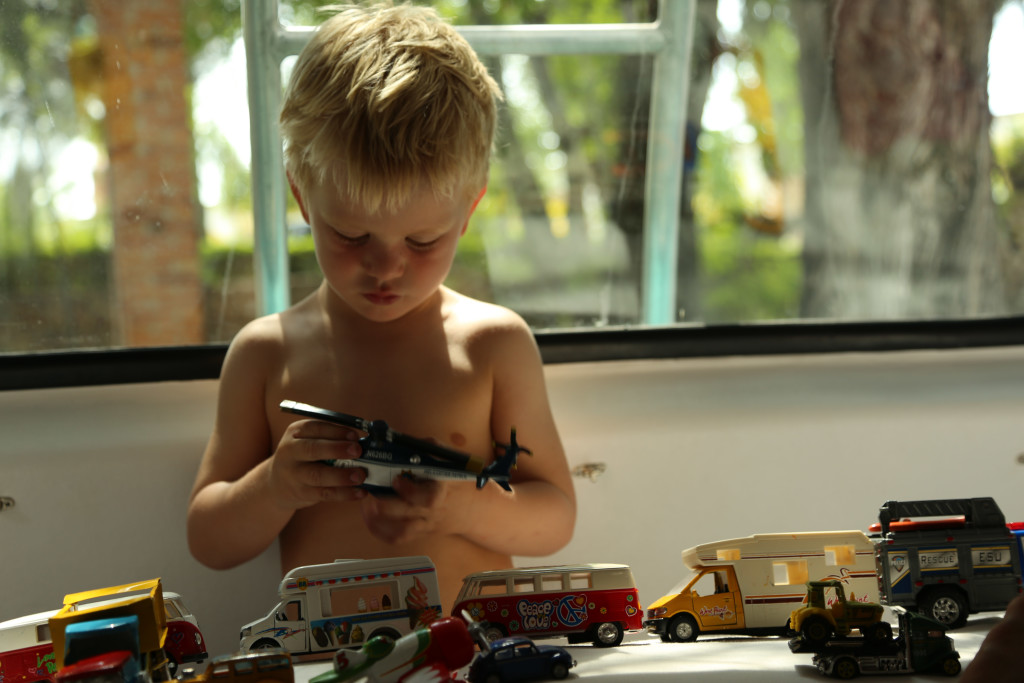 Wicked tricks with wicked fake teeth.
He's started asking us to put Ouest's seat down so he can try the pedal bike. He doesn't totally have the pedal direction down yet, but it won't take much for that to click—then it's off to the races. We're going to have to start the search for another bike.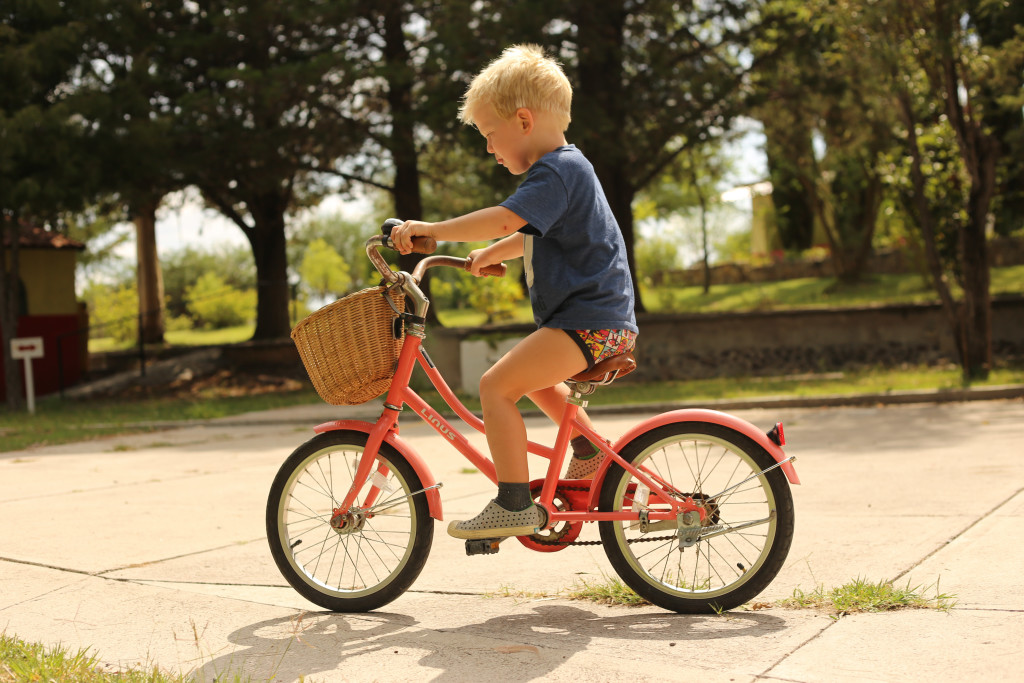 A friend of ours happened to be passing through on his way south. We both took the opportunity the concrete parking lot provided to jack our rigs up. He changed oil and alternated his tires, I just got the wheels up and adjusted the brakes. We were both happy to have a little housekeeping taken care of.
We passed through Querétaro years ago without so much as glancing at the downtown core, just a mile from the hotel/campground. That was a mistake. It's a sprawling city of half a million people, but the old centro is nicely packed and holds some four-hundred-year old gems.
Elections are coming up next weekend, which for us only means no buying beer for a couple of days.
Today I discovered that Ali has no idea who Rihanna is. None. It doesn't even begin to ring a bell. I mention this just in case you were under the illusion that we are the hippest GenXers on the planet.