We've always got "garbage" piled up next to the dock locker that the kids use to build different things. It's gotten to the point around here that our neighboring boats are even dropping off their boxes for our kids to use.
By day three I had everything pretty well assembled on the watermaker. Need to finish running a line back to the water tanks, hook up the raw water, and tee into an overboard drain for the brine water, but other than that it's pretty much a done deal. The hoses and fittings they sent with this thing made it so easy. At thirty gallons an hour I should even be able to keep that twenty gallon hot water heater topped off.
The kids have been building a lot of strollers out of boxes and skateboards, and then taking everyone with them for walks.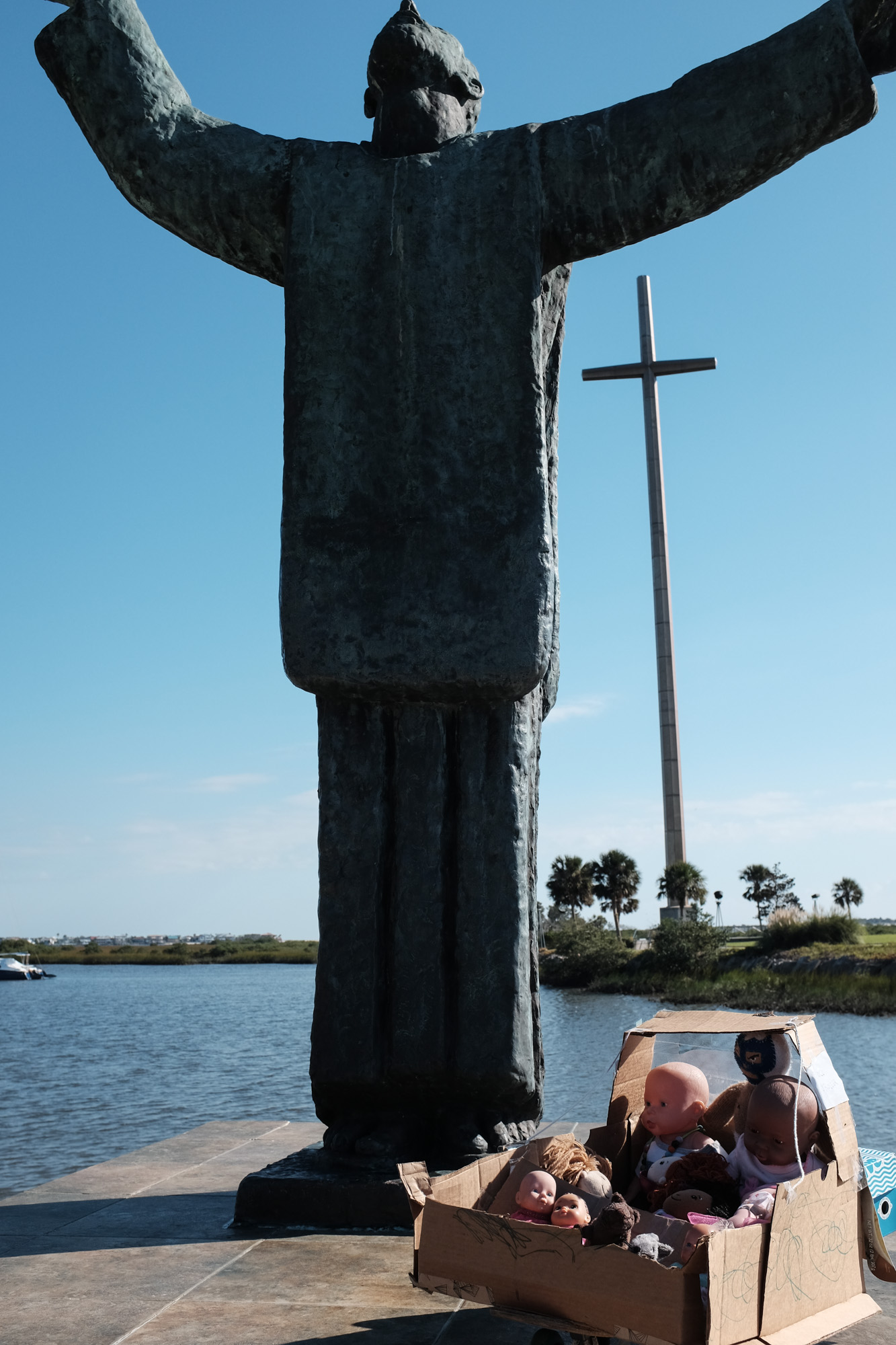 And of course, fairy houses are everywhere.
Apparently, this is Ali's idea of a sexy bathroom mirror selfie. Okay, actually she was just cleaning out thirty years of dust from the cabinet where the fan is located. It almost certainly has never been opened before. But she wasn't going to paint the bathroom and then have dust everywhere, so, we're all cleaned up.
We aren't wine drinkers, but when dinner preparations call for it…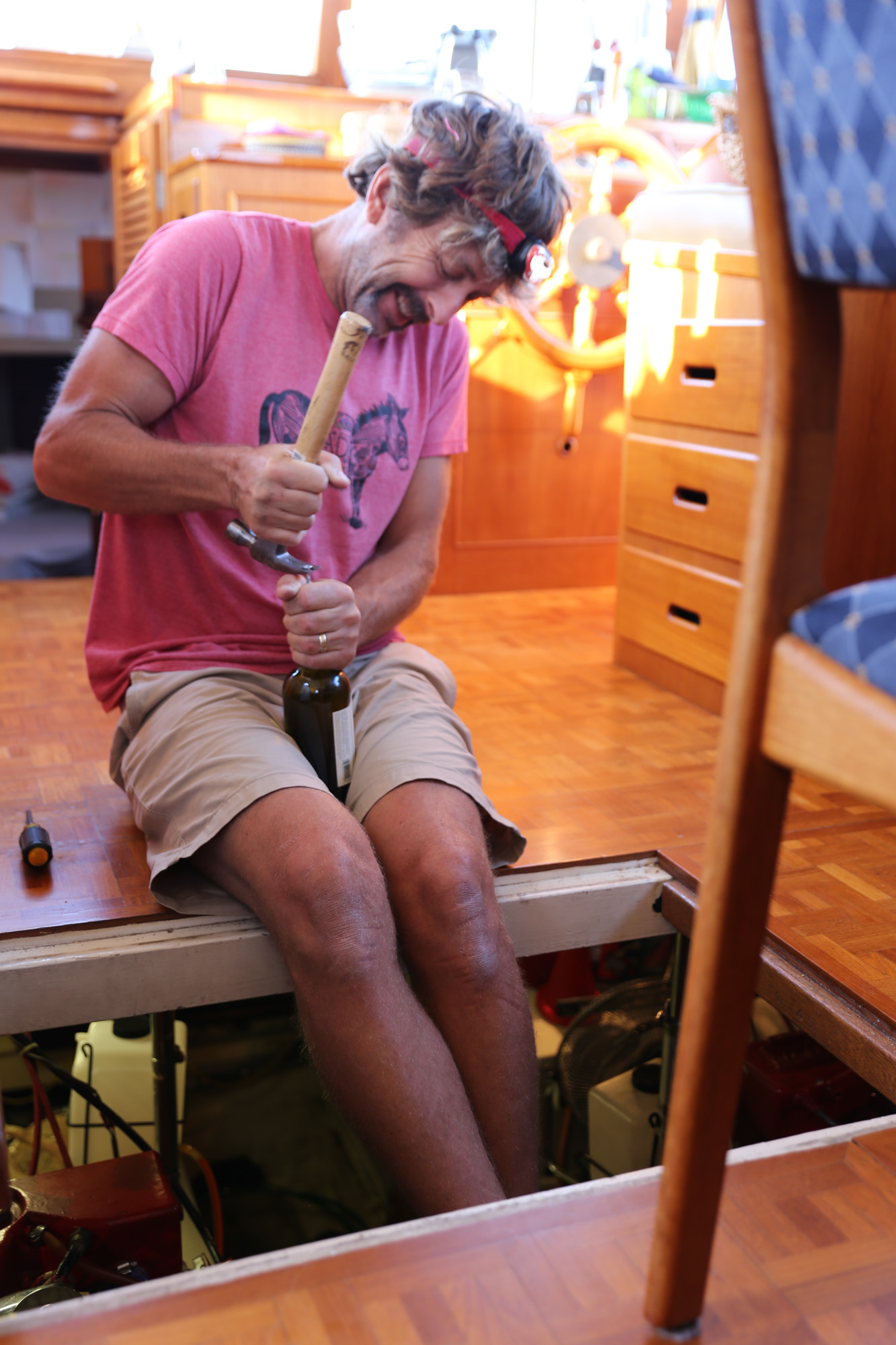 It seems that we have Bum friends that work in every conceivable business related to boats. Hand-carved boat names? Yep.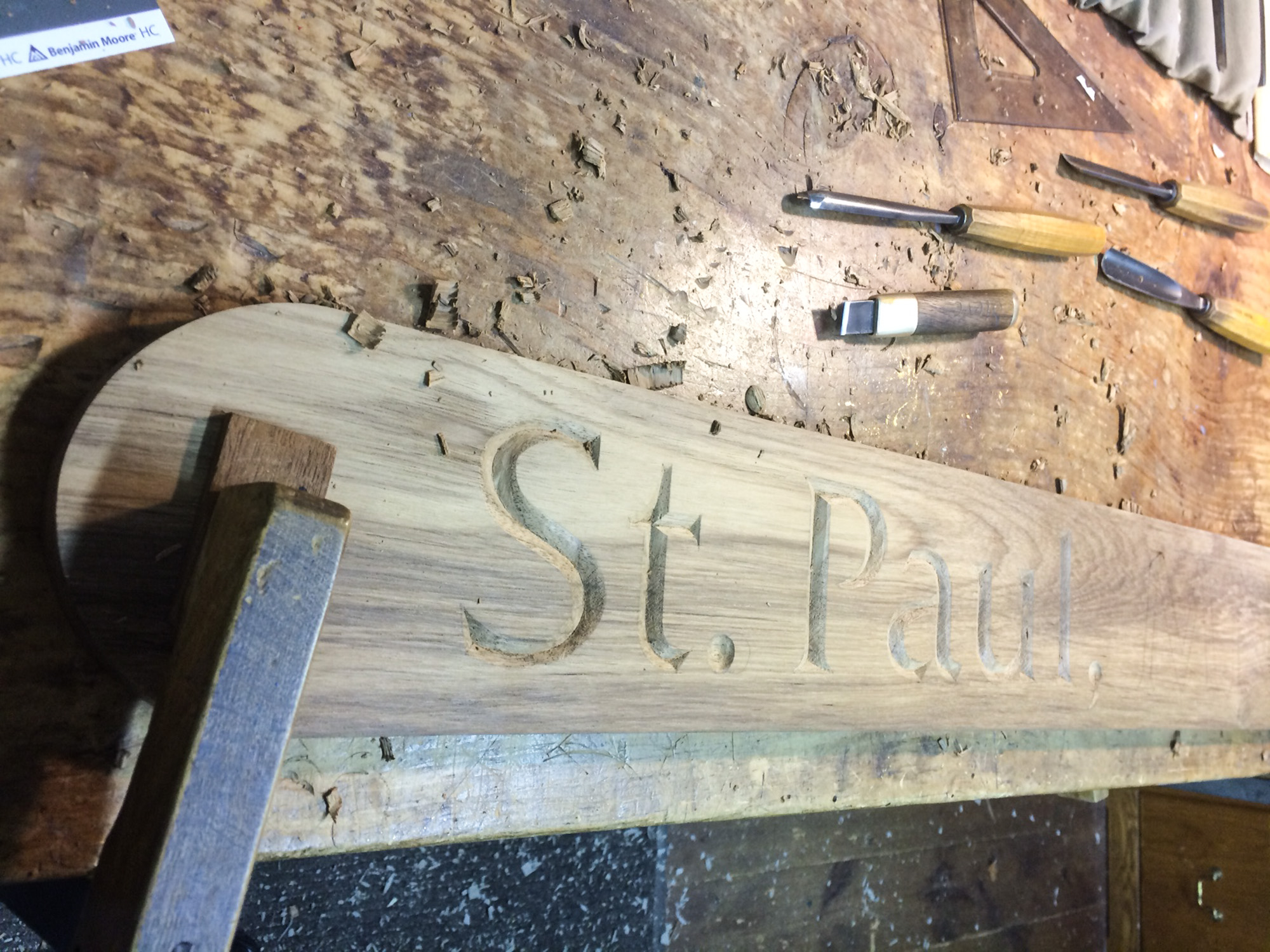 Going to look nice on here.