Just in time for Christmas. Lowe managed to hold on to all of his teeth until they came out naturally—seems to imply that he is just better than his sister at protecting his face when he wipes out.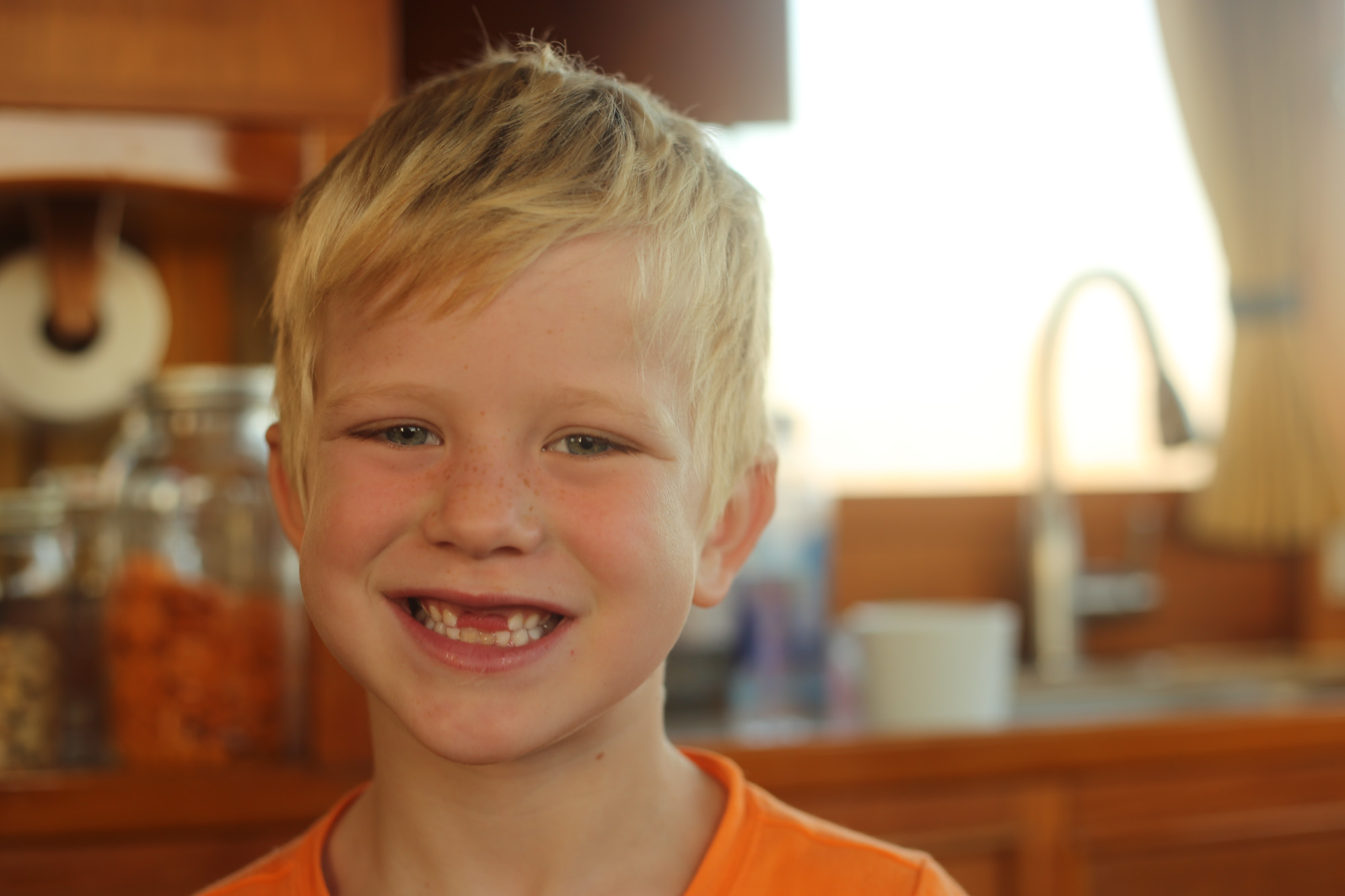 We went down to New Smyrna Beach for the big kite festival. Festival, it turns out, was maybe a bit of a misnomer. But that didn't matter—there were kites, and a beach, and sun, and friends.
I don't think we've ever been on a driving beach like this before. At least one that was basically a highway running between where you could sit, and where the water was. Nothing like yelling at your kids while they're flying kites on the beach, "Watch out for cars!" As a tourist, just visiting, I thought it was cool, but I can't imagine wanting that to be my normal beach experience.
Times like this I think, we must be doing something right. Dear Santa. A spy decoder—Ouest likes books with puzzles that you use a decoder ring type thing. So, that's like five bucks, Santa. Then, a blank line—on NUMBER TWO! Ouest couldn't for the life of her think of anything else to ask for. Present #3, continuing on the theme of not wanting anything, Santa can just bring her a surprise. My kids kill me. When I was Ouest's age my Sears catalog list would have been going on five pages, single-spaced.
Still coming along. First couple coats are on.
We're usually in Mexico for Thanksgiving, so never really give it any thought. This year we decided to show the kids what it was about. Some good food, and some reflection on what we all have to be thankful for.
You can see a pile of fire extinguishers in this picture. Someone pointed out that in one of our photos, a couple weeks back, they saw an extinguisher that had been recalled. We looked it up, and sure enough, all but one of ours was recalled. We called Kidde and they are sending us replacements for all of them, free of charge. Awesome for us, considering we would have had to replace them just based on their age, anyway.
Day one of the CruiseRO watermaker install. Hung the membranes, mapped out where everything else would go, and slapped a coat of paint on the shelves. Losing a couple milk crates worth of storage space, but it's a small trade off for making 30+ gallons of water an hour.