We left the Airstream behind at the campground and headed into Mexico City. As much as we love bringing our own home with us everywhere, there are just some places where that isn't possible. Now, if someone would open up a campground in downtown DF (Distrito Federal), I'd be grateful, but that's not likely any time soon, so instead we rented a 1-bedroom condo 3 blocks from the zócalo, and moved in.
We immediately took to the streets. It's pretty much our favorite thing to do here—just walk the streets, eat something, walk some more, find a little plaza with a playground, walk some more, hit up a museum, and walk some more. Mexico City has that perfect mix of historic beauty and inner city neglect that I just love. Even the condo we rented is a perfect blend—1920s art-deco, complete with a manually operated elevator.
I used to think Mexico was always a couple years behind on the latest U.S. fads—like with the chihuahuas—but the fidget spinner craze seems to be keeping pace with the States quite well.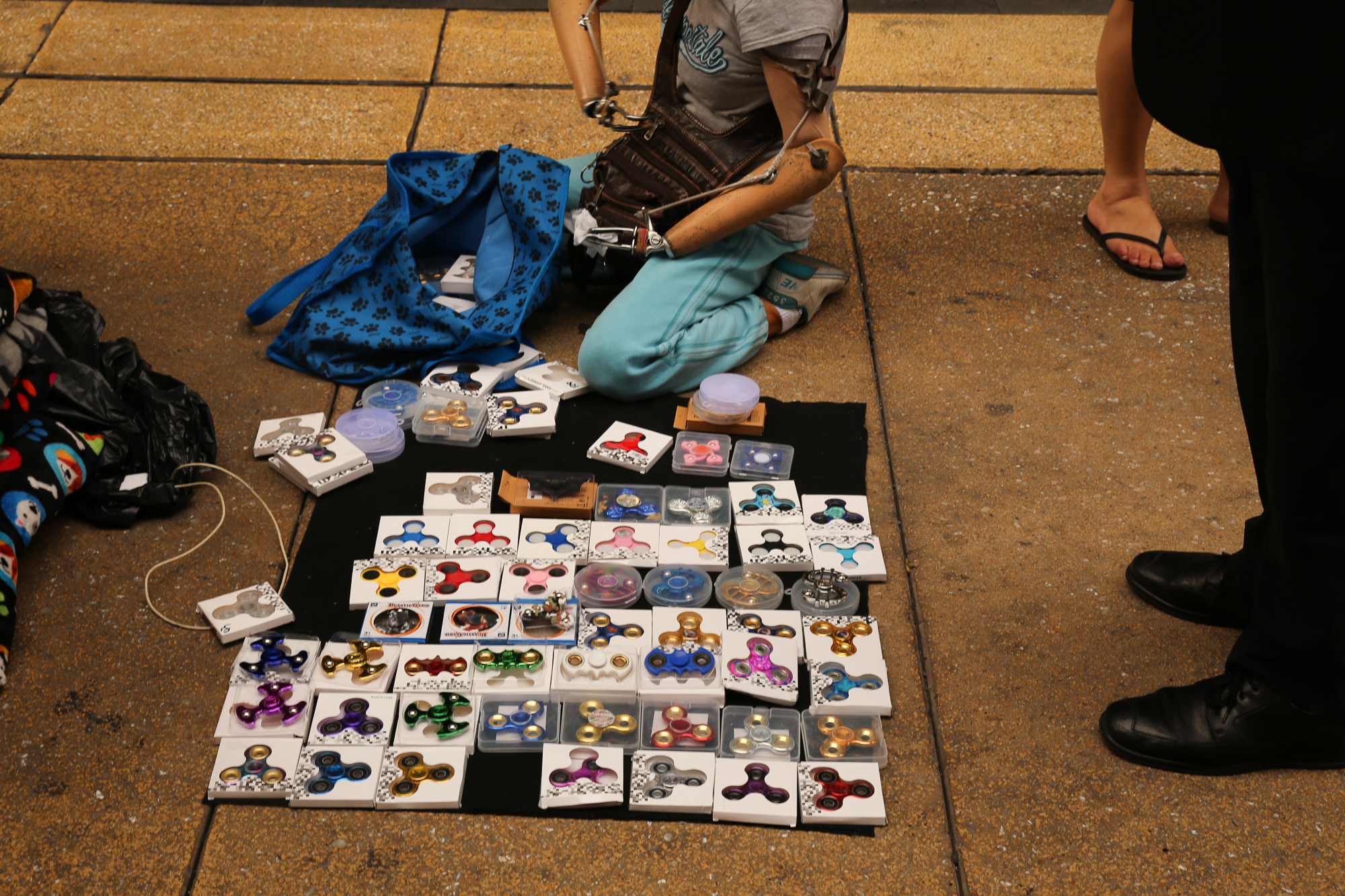 We spend every minute that we're inside the condo staring out these windows.