Up the road a bit from San Miguel de Allende is Dolores Hidalgo. Father Miguel Hidalgo, back in 1810, gave a speech from the front steps of this church that would spark the Mexican War of Independence. Every year, throughout Mexico, on Independence Day, mayors throughout Mexico stand in their town squares and recite Hidalgo's Grito de Dolores. They end with, "Viva México! Viva la Independencia! Vivan los héroes!" It's one of my favorite Mexican traditions. The entire story of Mexico's battle for Independence is fascinating, and filled with characters that hardly seem like they could have been real—Hidalgo is one of those. For me, this was a very cool place to see.
Lowe walked over and asked in Spanish how much the big balloon was, then came back and told us 35 pesos. Impressed with his knowledge, I asked him, "Treinta y cinco?"
"No, he just said thirty-five."
Too many of these old ladies in Mexico. Long, hard lives, and no rest in sight.
I was walking past when I noticed this shot. I asked the girl if I could take a picture—she smiled and nodded yes, then proceeded to cover her face.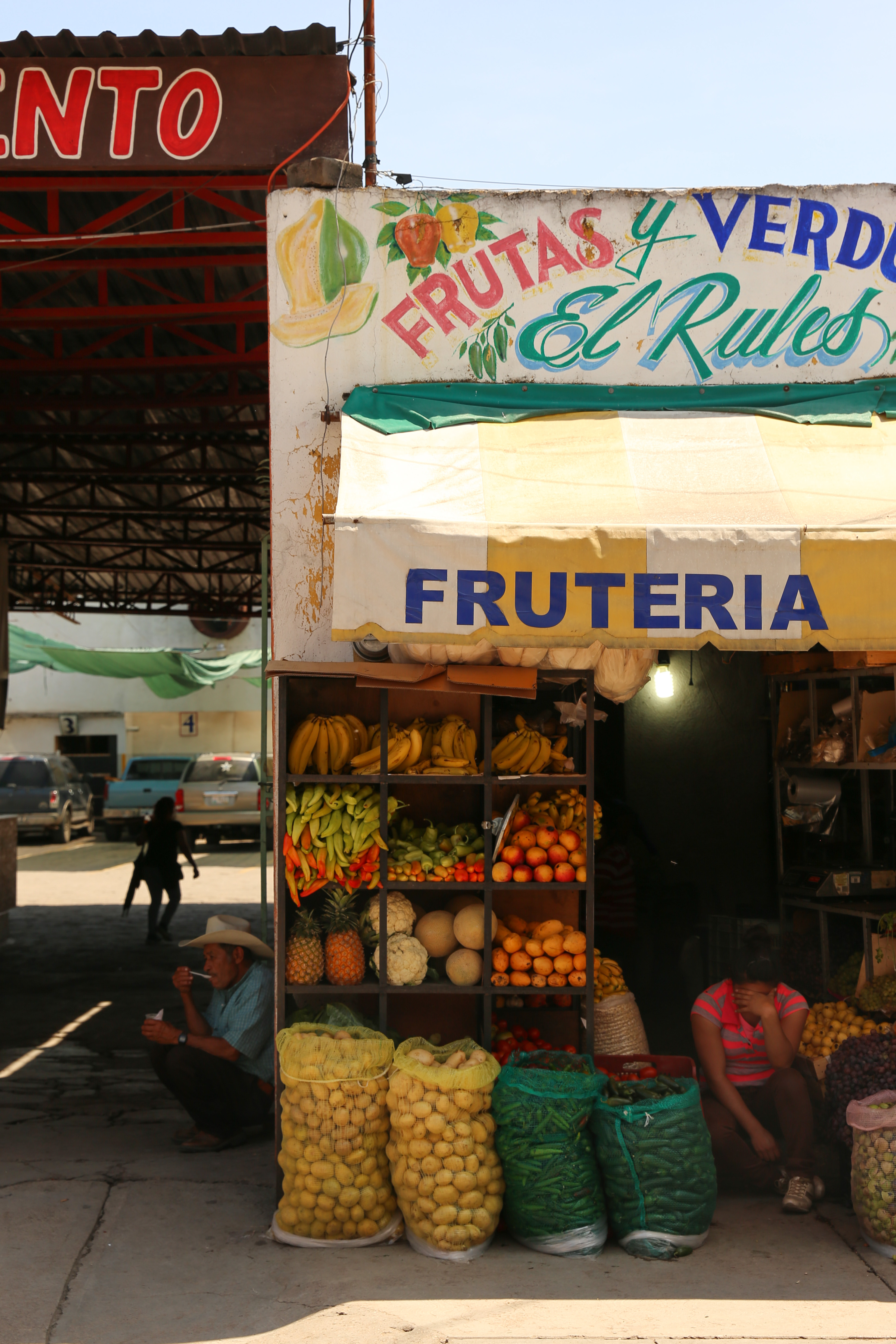 This place was a gem that we just stumbled on. Great steak tacos—we eventually had to place four orders before Lowe finally cried uncle. The owner took me out back to cut grapes off the vine (he couldn't reach) and his wife gave the kids some doll sized ceramic cups to go along with the broken ceramic shards they scavenged from the parking lot.
Teaming up to wash the bike. One to spin the wheel, one to throw water at it.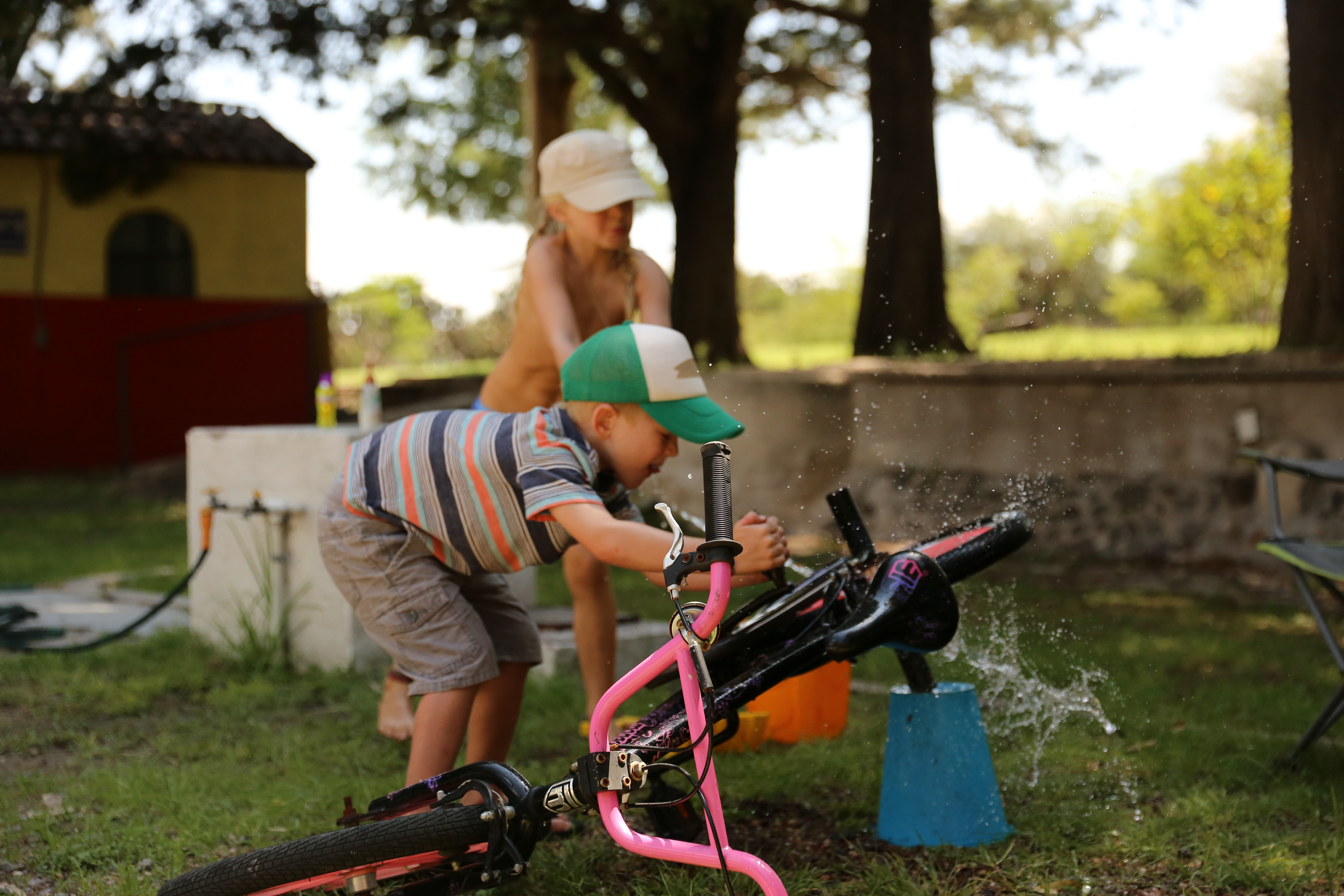 No matter where we are, we've always got a dog. This is Solomino.