From San Miguel it was time for us to head north, back to the States. It was three 200 mile days to the border, which is way at the extreme for us. In Mexico, even with toll highways, we only average thirty miles an hour including stops. The first two days were all up at elevation, 7,500 plus feet, and on day three it was all downhill back to just about sea level, and the corresponding heat.
These are just random shots taken out the window as we made our way out of the country.
When we got to Laredo it was ridiculous—107 degrees in the shade, and I don't even want to know what it was on the bridge to cross the border. We were literally the only vehicle on the bridge without air conditioning, which made us very popular with all of the vendors who loved actually being able to talk to someone instead of just holding stuff up in front of tinted windows. They also loved the fact that we had a handful of pesos in our pockets that wouldn't do us any good back in the States.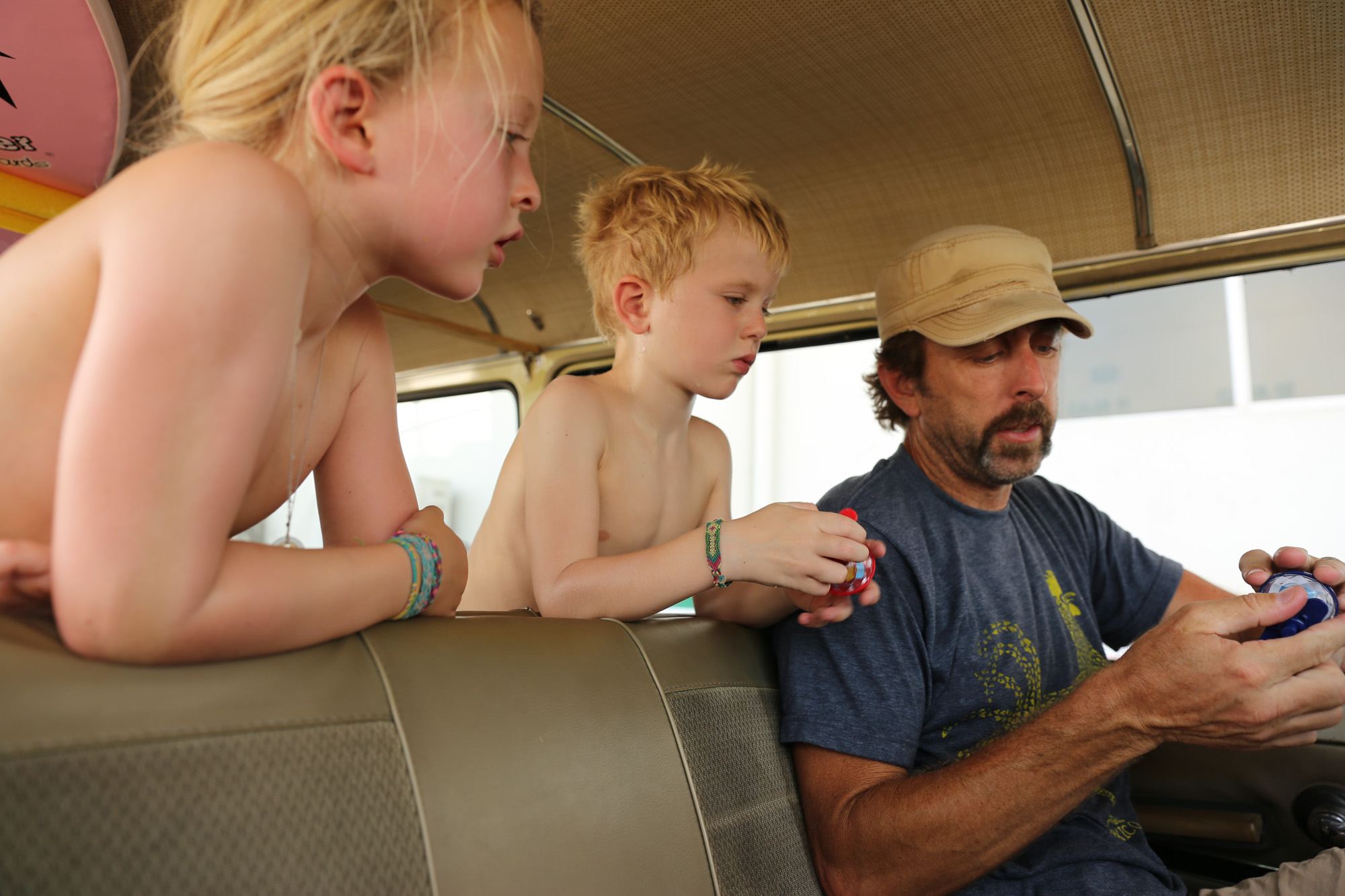 As we sat here on the hot tarmac something rather disgusting happened. Disgusting, but not very unusual when you live in Mexico. Small cockroaches started coming out of nowhere around the truck. Like really small fingernail-sized roaches. It was gross, but given the situation at the time it was really just an annoyance more than anything. The heat was killing us, not the roaches.
So anyway, we finally get to the front of the line and we joke with the kids that if the officer asks if we've got any pets do not tell him about our little cucarachas. We get our typical shake down from the U.S. side—how long have you been in Mexico, don't you work, where is your home, what are you bringing back with you? We must appear to be the most suspicious gringos. They figure that we figure if we drive through in an absurd vehicle, and throw a couple sweaty blond kids in, they won't suspect us of packing the seats with bails of marijuana.
So, he's finally going to let us through, when Ouest screams from the backseat. He peeks his head back around the window, with passports in his hand, and says "What's going on?"
Ouest, who was just swatting a cockroach off of her leg, zips her lips up tight, eyes darting from the officer, to Ali, to me. Then we all start laughing, and fill him in on our hilarious cockroach story. He doesn't laugh. He probably wishes he didn't have to let us into his country. Hands back our passports and waves us through.
But wait. I see you've got 18 cans of beer back there. You have to pay for those. That'll be three dollars and fifty cents.
Welcome back to the United States—smugglers.