After the U.S. finally allowed us back in the country, we continued on in boogie mode. We had a trip to Minnesota planned, flying out of Austin in a few days, and in that time we had to complete the purchase of our new boat, and get all the pics of the Airstream we could possibly need for the sale, the sale that we also needed to create a website for—and we needed to work the day job, play with the kids, and drive a few hundred miles in 100 degree heat, too.
Needless to say, this was not our most enjoyable week on the road.
Campgrounds in the States don't seem to appreciate us hooking up our own swings. This was short-lived fun.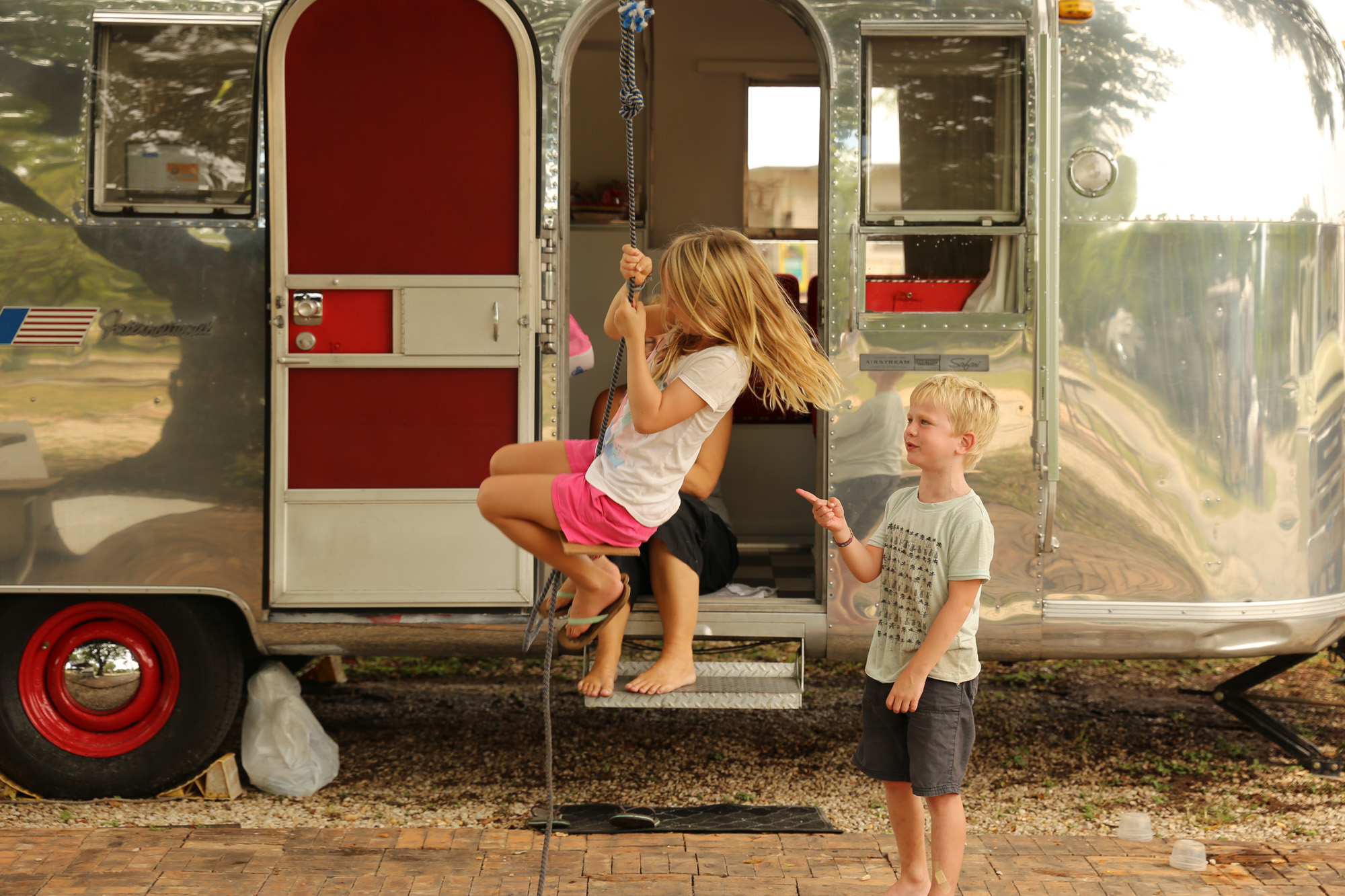 Putting our signatures to papers signifying one of the happiest day of a boat owner's life. We all know what the second one is.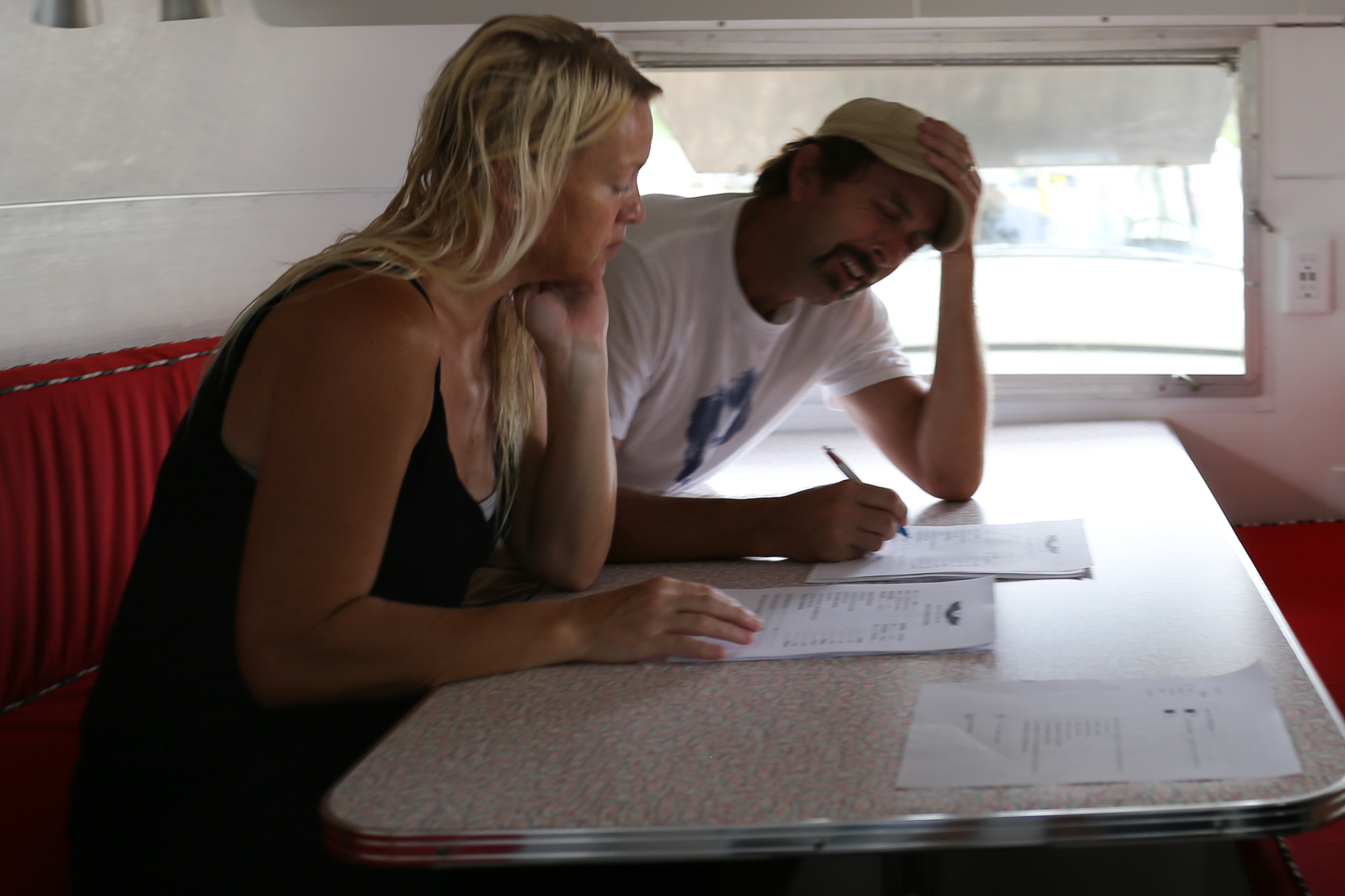 Gruene Hall. It was weird when we were driving over to Gruene we were looking around like, "Are we sure we're going the right way?" Gruene is this old 1800s Texas town that was saved and revived a while back. The dance hall is from 1878. Point is, you think you're going to visit an old town—which you are—but it is smack dab in the middle of miles and miles of hideous suburbs.
Regardless, Gruene Hall is a nice place to knock back a couple beers and let the kids run free. We've been here a couple times in the past, but always in the daytime. Seems like it'd be a lot of fun when the sun went down.
We also found time for an afternoon of floating down the Comal river. Rent a few tubes, jump in the water, and spend a couple hours floating through town. We had so much fun we took the bus back and jumped right back in for another trip.
---

I'm also offering a special price on my trade mentoring program for those that have signed up for Wanderer Financial. OMentoring/Wanderer Combo