Overheard from the kids' room this morning: Lowe saying, "Gambling is easy!"
Upon closer inspection we discovered Ouest running an illegal gambling hall. She had a dice game, a card game, and three-card-monte going on. She discovered too late that being a three-card-monte hustler takes practice, and lost all of the house's Tic-Tacs.
Lowe chilling with his buddy. Underneath the kayak is a homemade anchor—dinghy rode and a bucket full of sand.
We moved over to Allen's Cay for a couple nights to visit the iguanas. It's also one of our earliest fond memories of cruising the Bahamas the first time around, anchoring in the small one-boat bay on the south side.
We brought strawberry tops and an orange ashore, but later read the signs saying not to feed them. Sorry for indulging the beggars.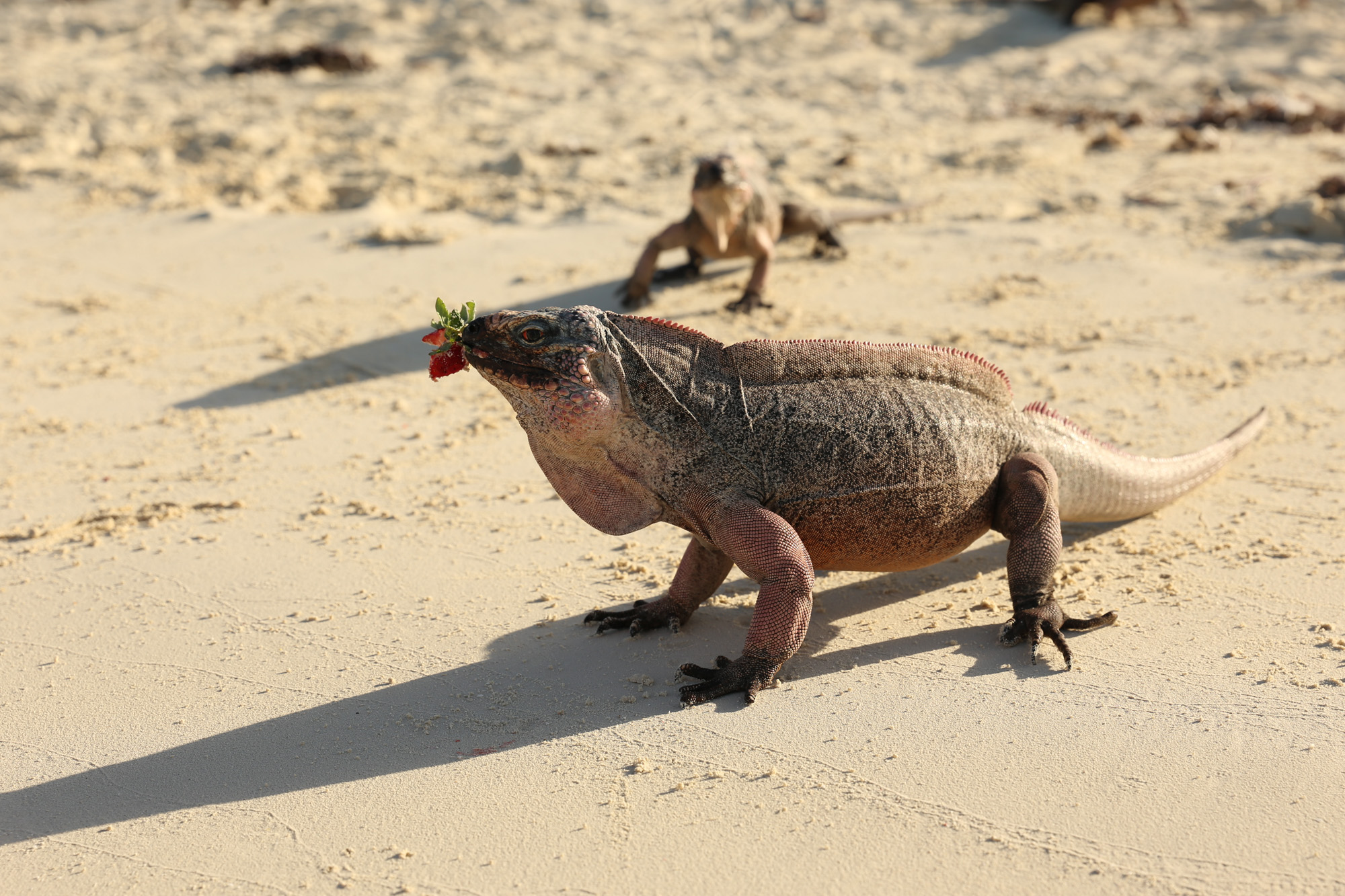 You can see how comfortable we all were with having them race towards us.
Lowe has been missing these top two teeth since before Christmas, but now he lost another lower one as well. Not to be outdone, Ouest lost a tooth the next night, and on night three she lost another one. Tooth Fairy three nights in a row has to be some sort of record. Lowe got Bahamian cash for his, and Ouest was all excited to get some too, but she ended up stuck with boring US dollars. Almost like the Tooth Fairy was out of cash and on a deserted island, or something.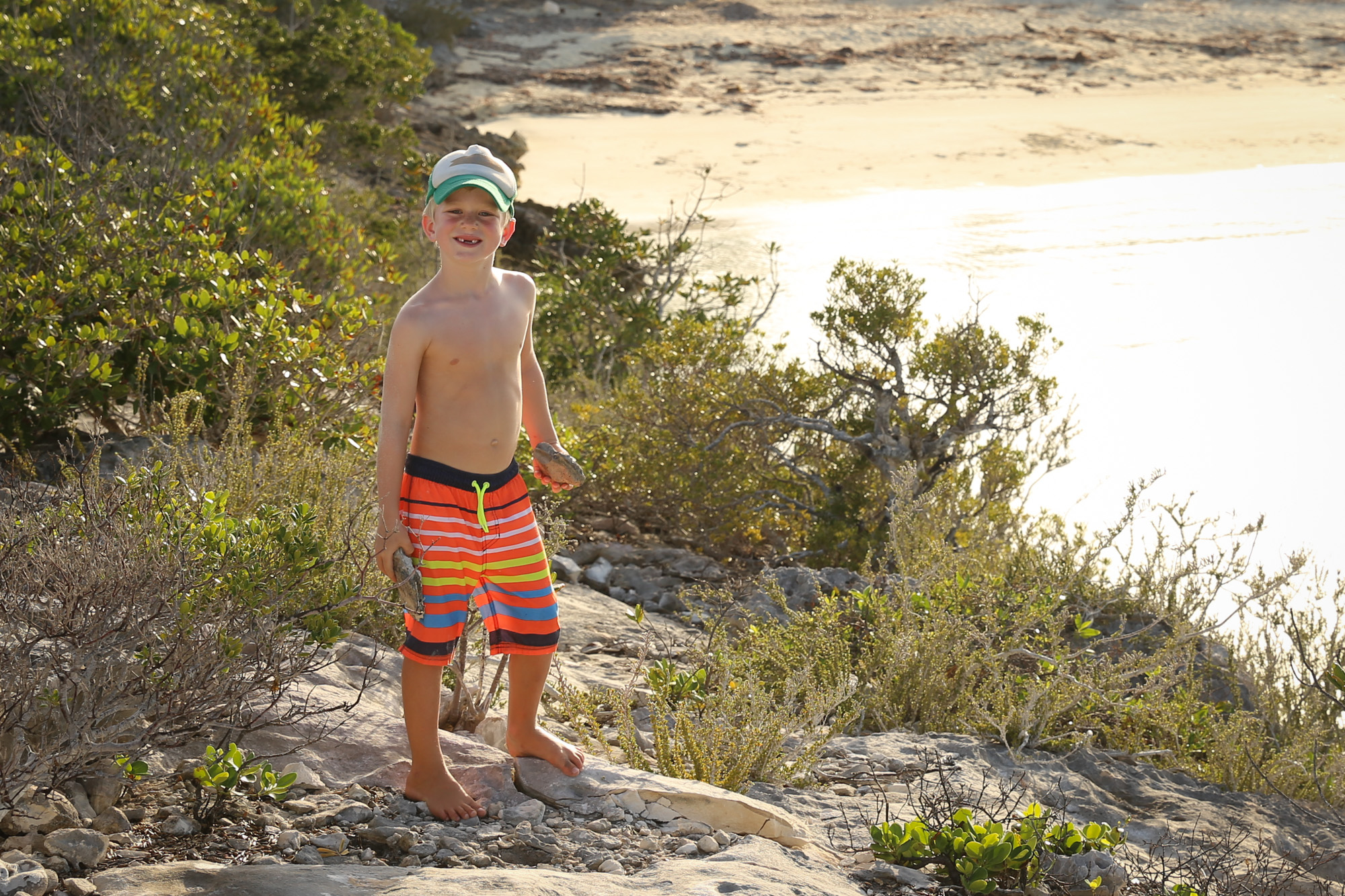 If you look at the kids closely at any given time, this is what you find.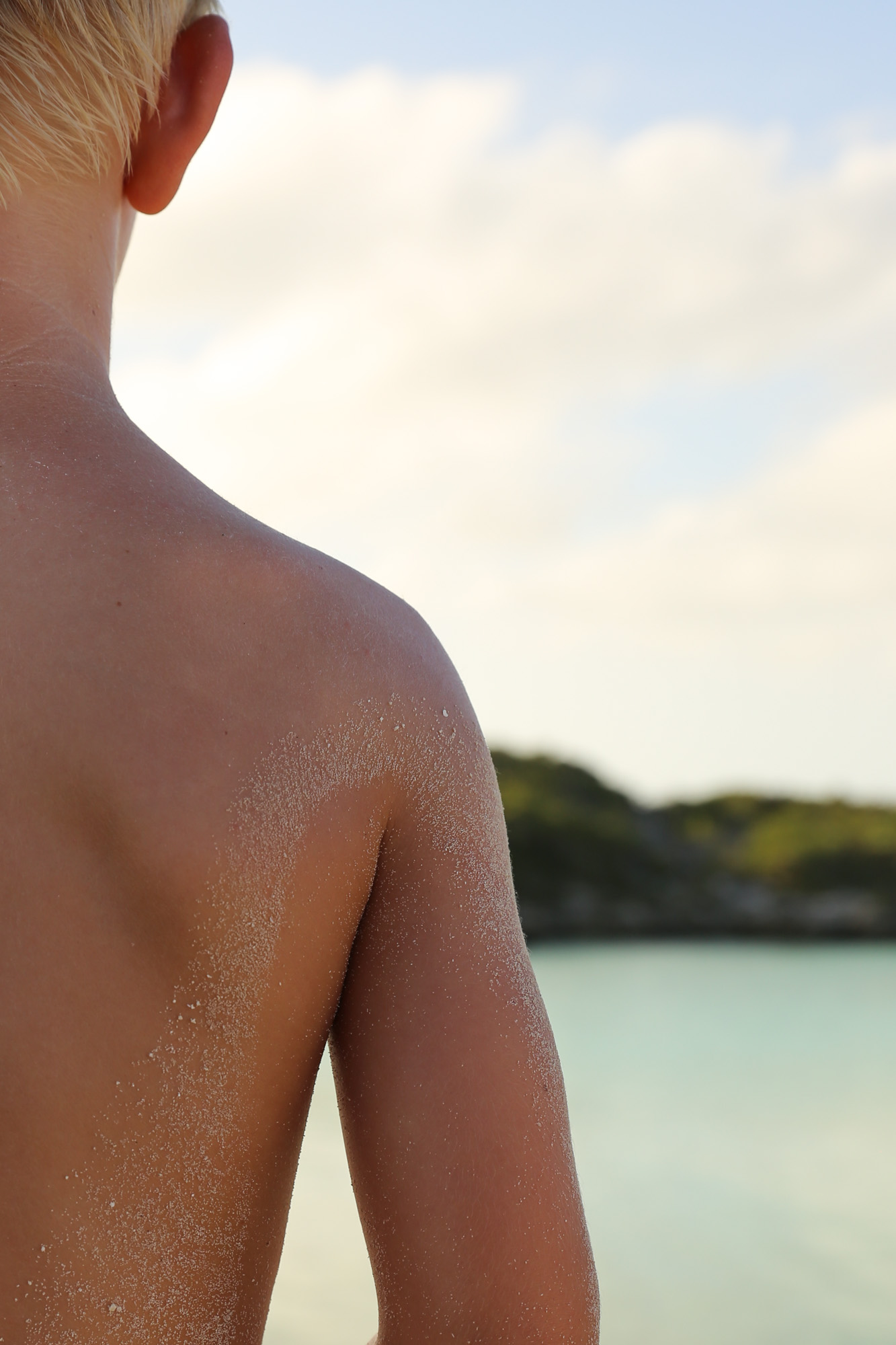 We got a drone back in November but have never flown the thing. We finally got a calm morning and took it up. This was the first picture it ever snapped. And yes, that's the manual on the chair. It's a good thing they make these things pretty foolproof.
From Allen's Cay we moved down to Norman's Cay and anchored for the night next to an old airplane wreck from back in the drug running days.
And from Norman's we went next door to Shroud Cay, where a few tidal creeks cut through the island.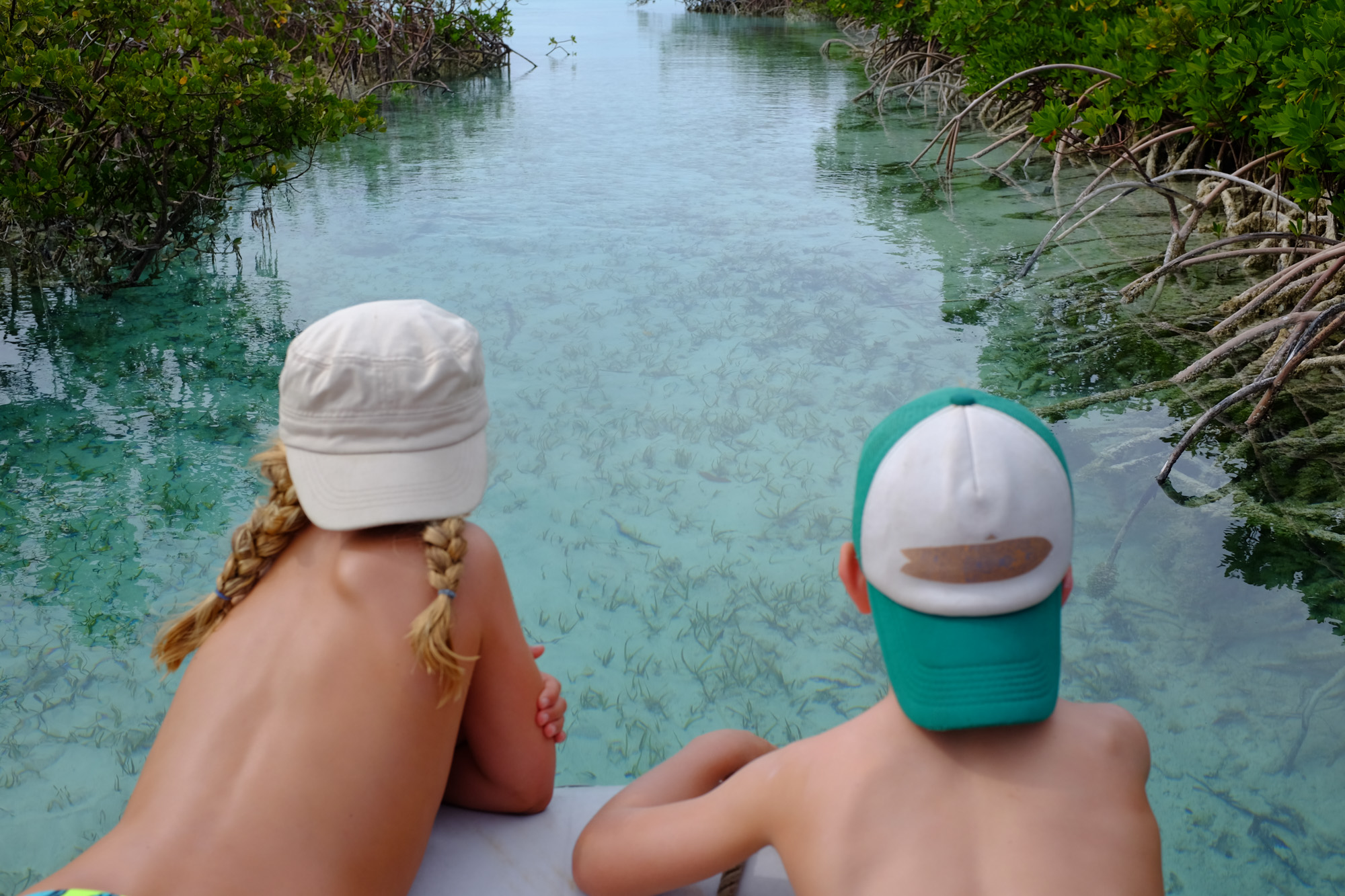 I was sure the pass through to the open ocean would provide some good sea life viewing, but there wasn't a thing. In the creek we did spot a few turtles, and a spotted eagle ray, but for the most part the wind was blowing too hard to get a clear view except in the very narrow offshoots.