It's fun when the kids get old enough that you can throw a ball as hard as you can at them and they laugh about it.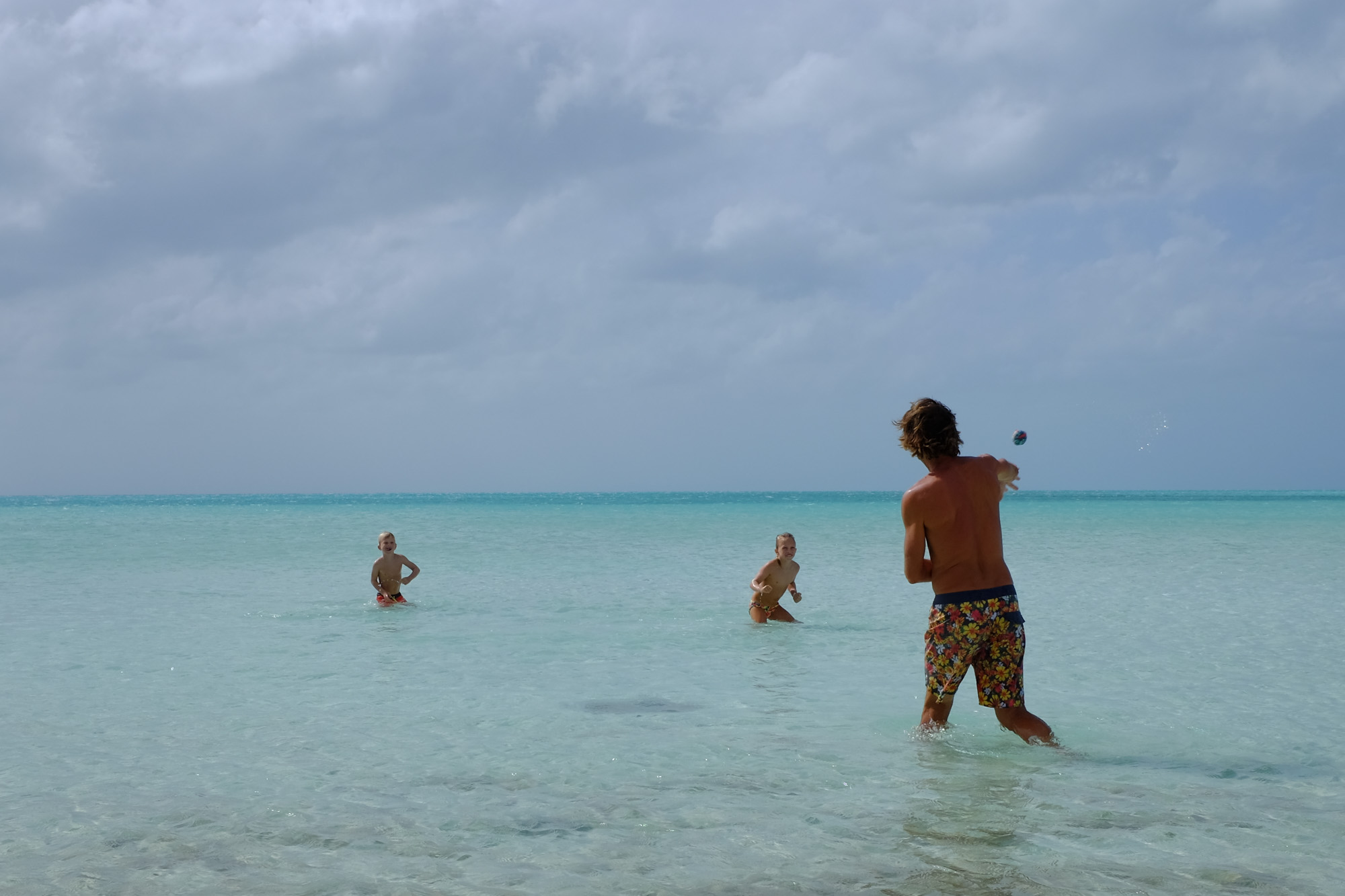 Shroud Cay explorations up the tidal creeks.
Seeing if they could sink in the quicksand.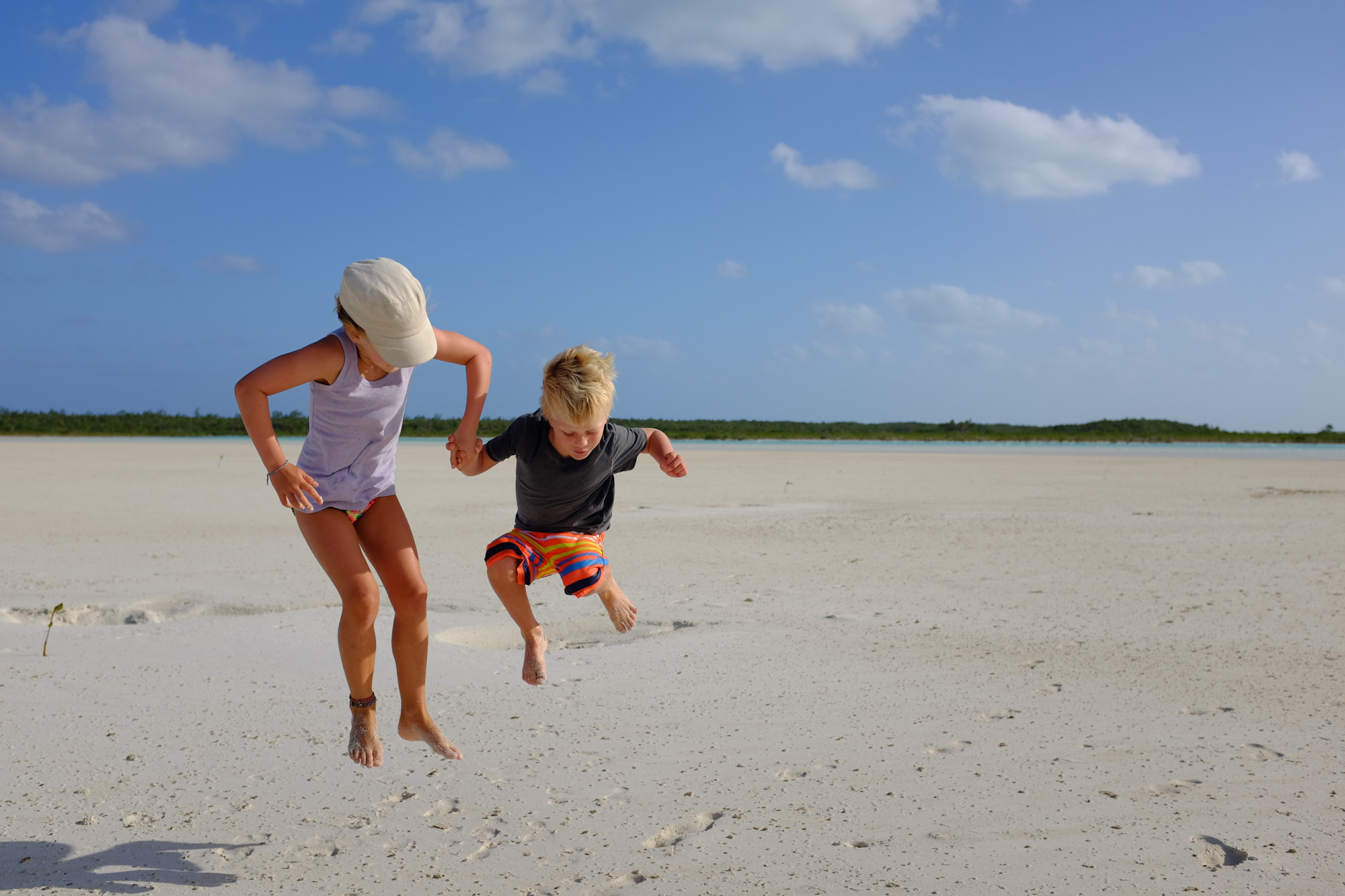 This is the winch cable that lifts the dinghy up onto the boat. I knew it was in crappy shape, but didn't expect it to blow out. Fortunately, before we left Florida we picked up some Dyneema line to replace it with. Sometimes (most of the time) it takes a good solid reason to get up and knock a project off the to-do list—this was a pretty good one.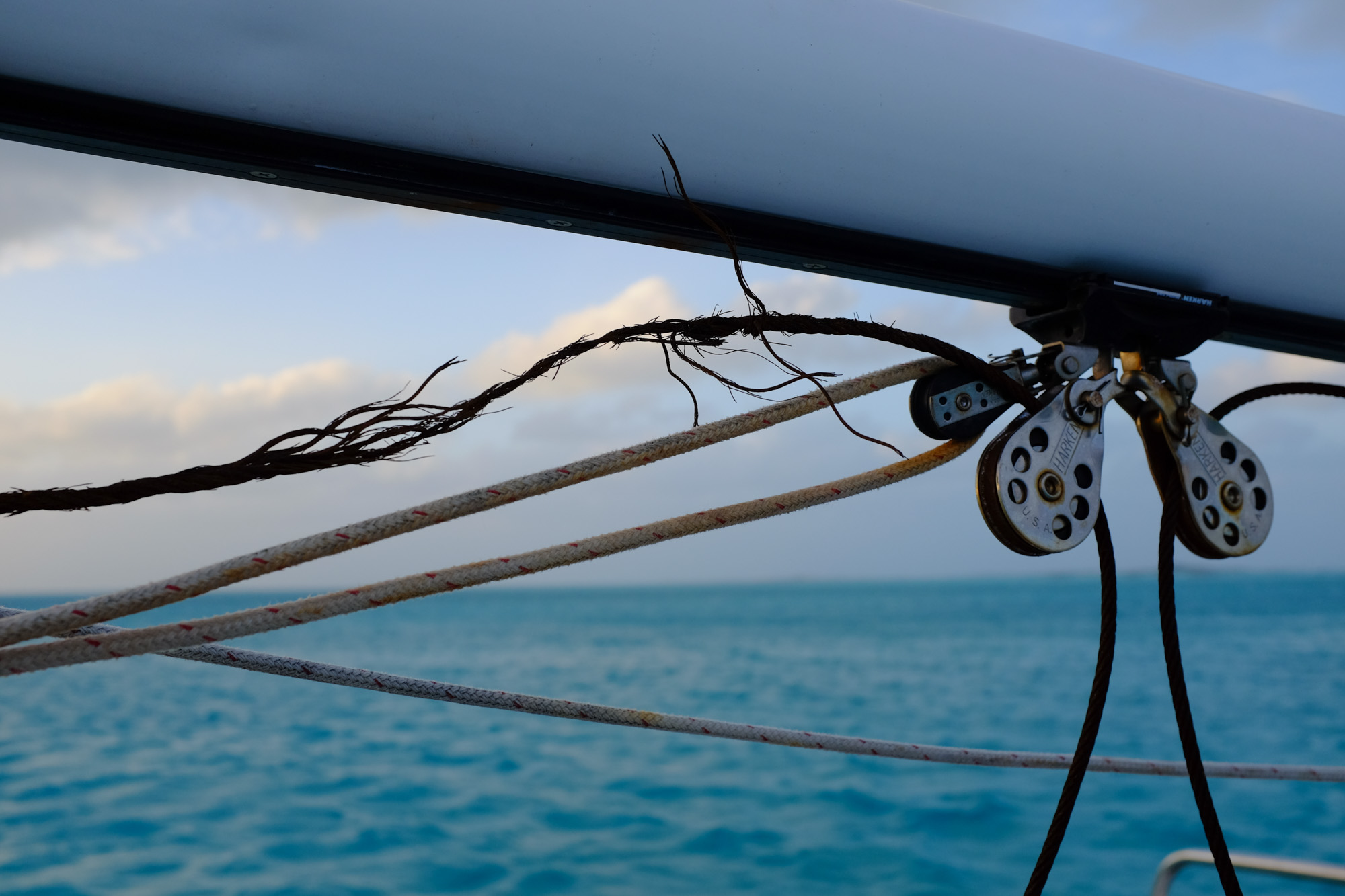 Lowe helping me out with the winch.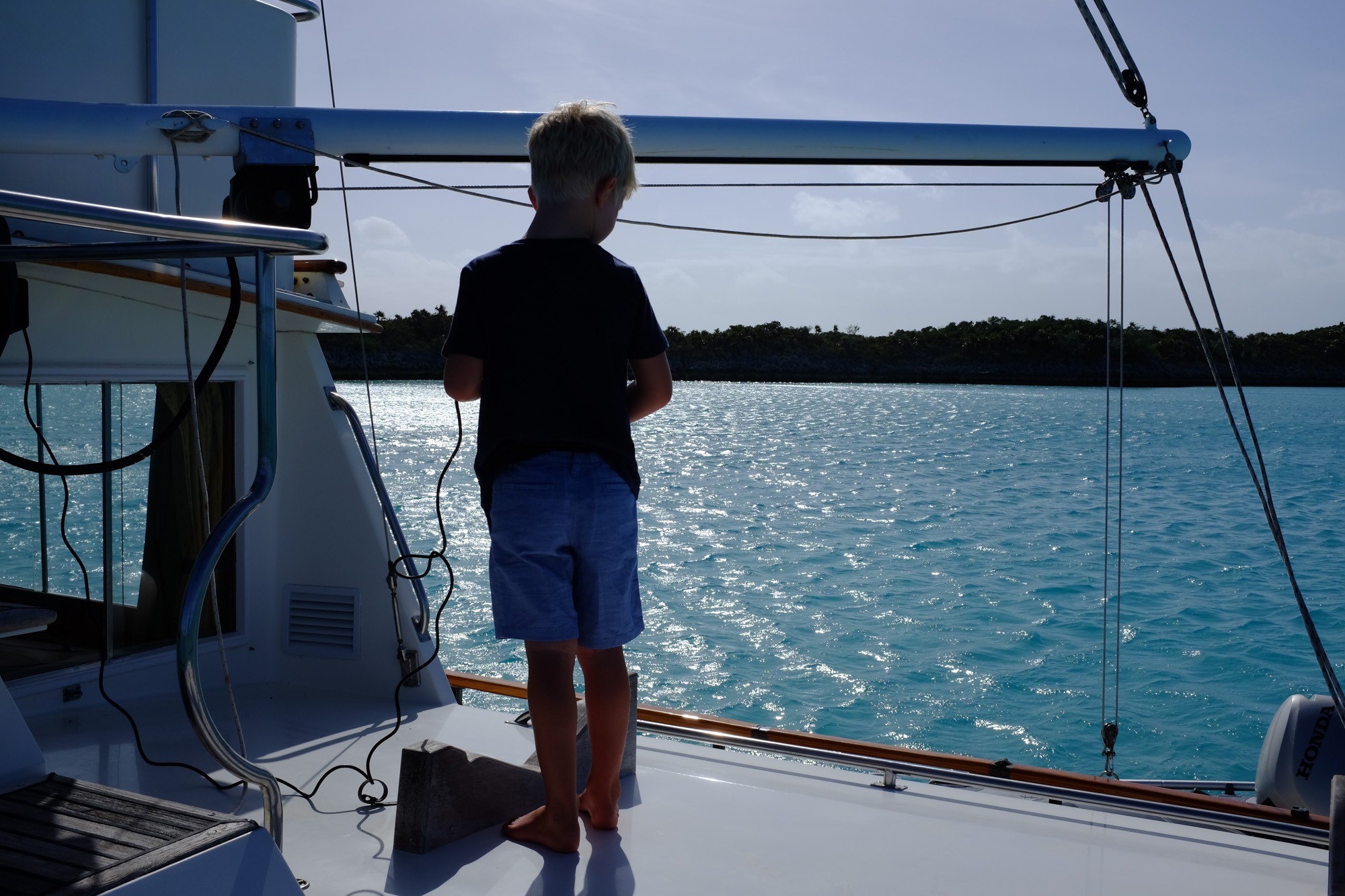 What a difference it makes having smooth rope to hold onto instead of fraying metal wire.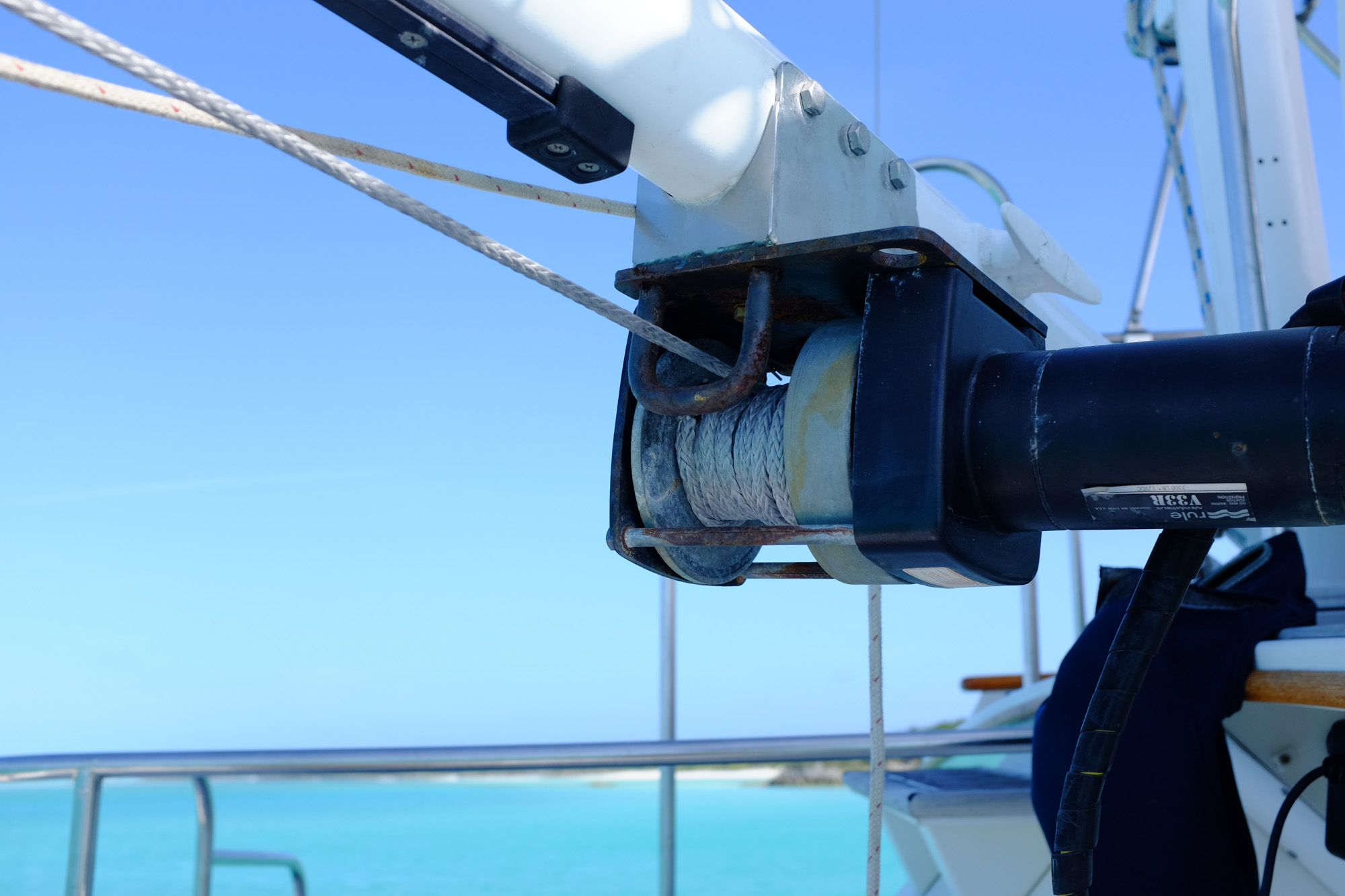 The Bahamas color palette.
In addition to normal everyday fairies—yes, with presents and a table for four—we had the Tooth Fairy visit. Not one night, not two nights, but three nights in a row. That has to be some sort of record. Lowe lost the first one, and Ouest followed with two of her own. Lowe got Bahamian dollars the first night and Ouest was excited to get some too. Unfortunately, the Tooth Fairy was at anchor on a deserted island and didn't have any more Bahamian cash available.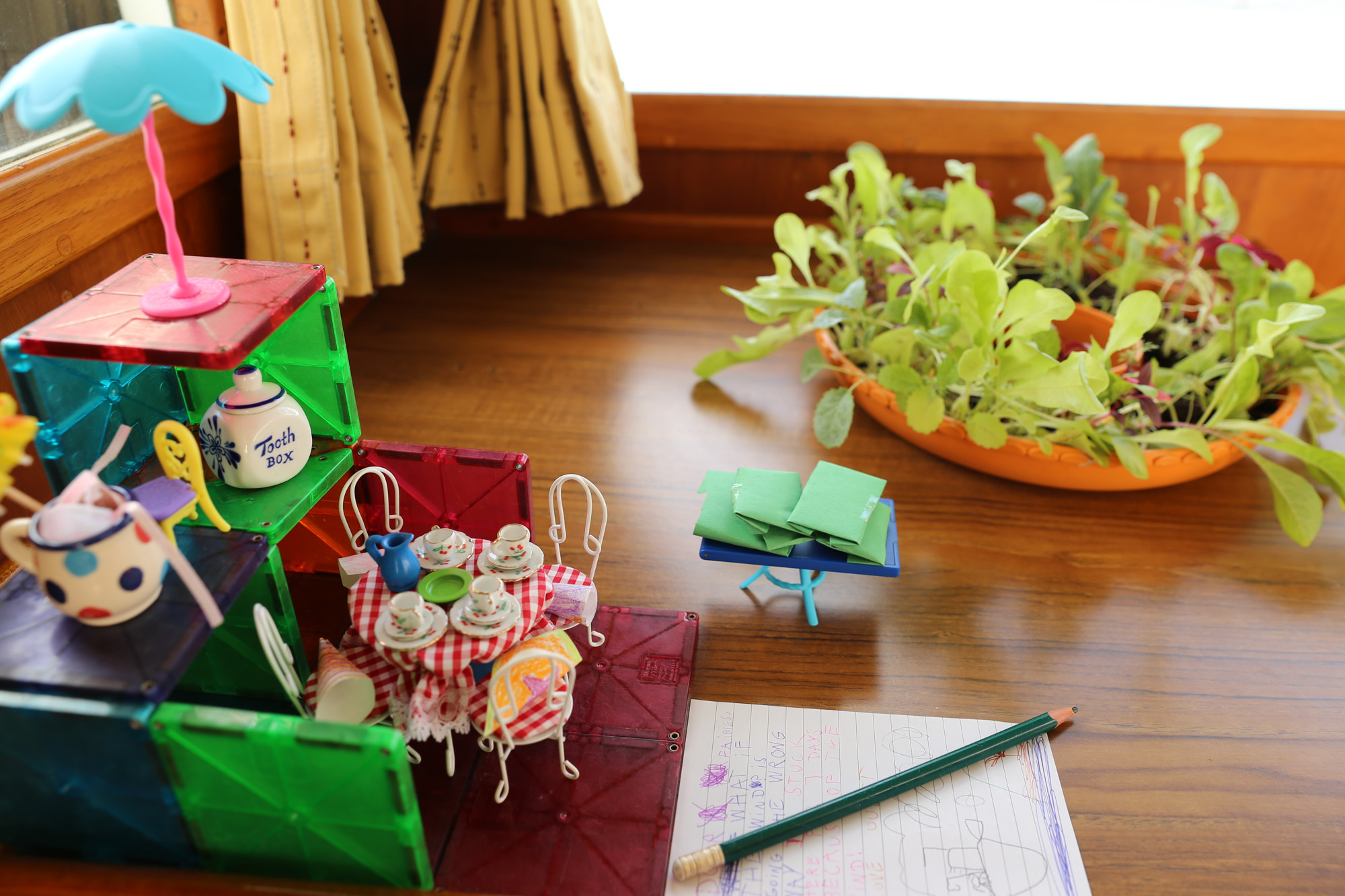 You know you're a cruiser when…