Police are everywhere in Mexico City (DF), all the time, and every once in a while you walk along into a scene like this. Not having a clue what is going on, we tend to simply turn around and find a different way to get where we're going. Despite, or maybe because of, the strong police presence, the city always feels totally safe. The scene gets rougher the further you walk in any direction from the center of the Centro Historico area, just like in any major city, but unless you're an idiot, it is pretty obvious when you've gone too far and it is time to turn back in the direction you came from.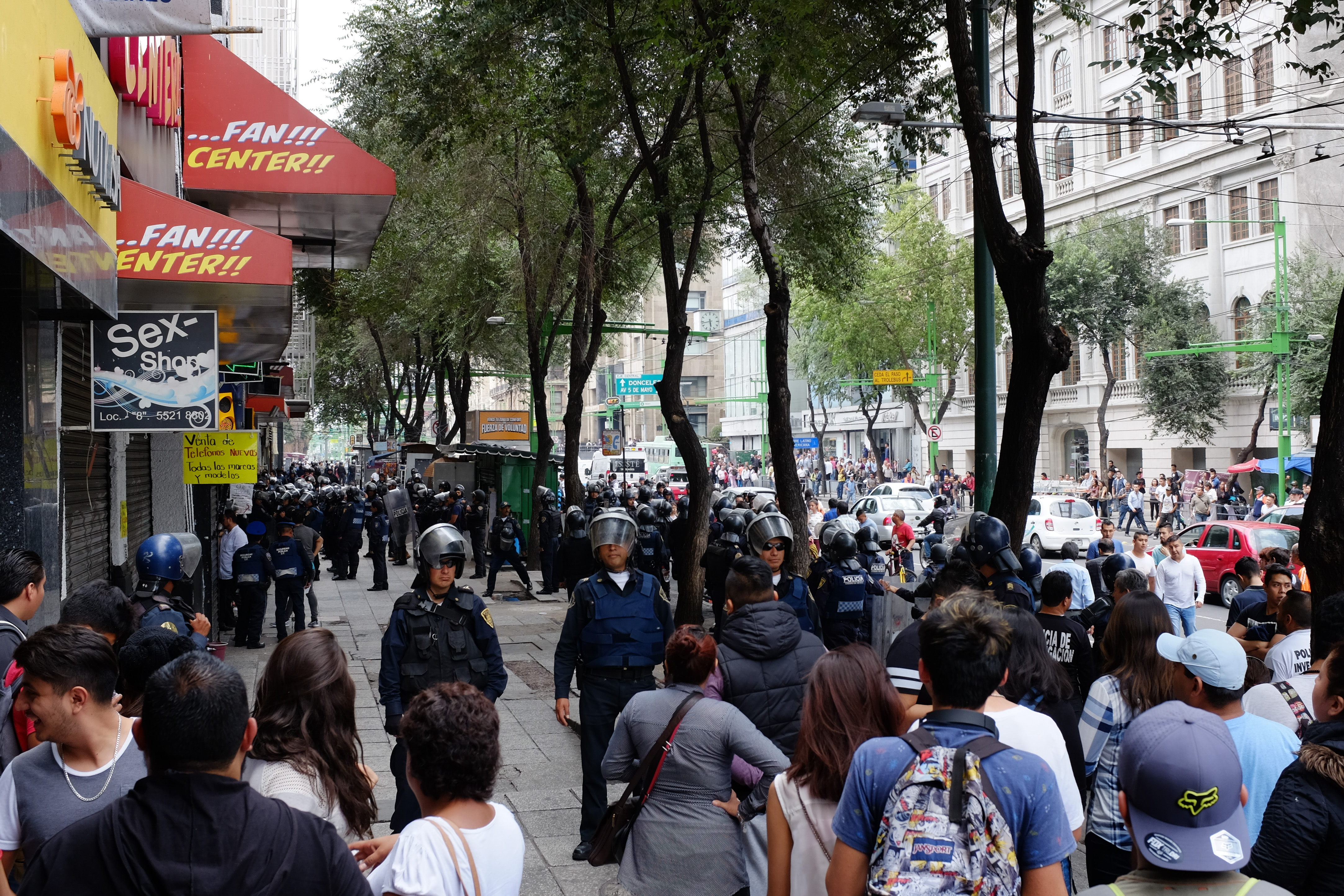 You'd think they were preparing to control a riot, but this is just normal, everyday hanging out, on the corner in the Centro Historico.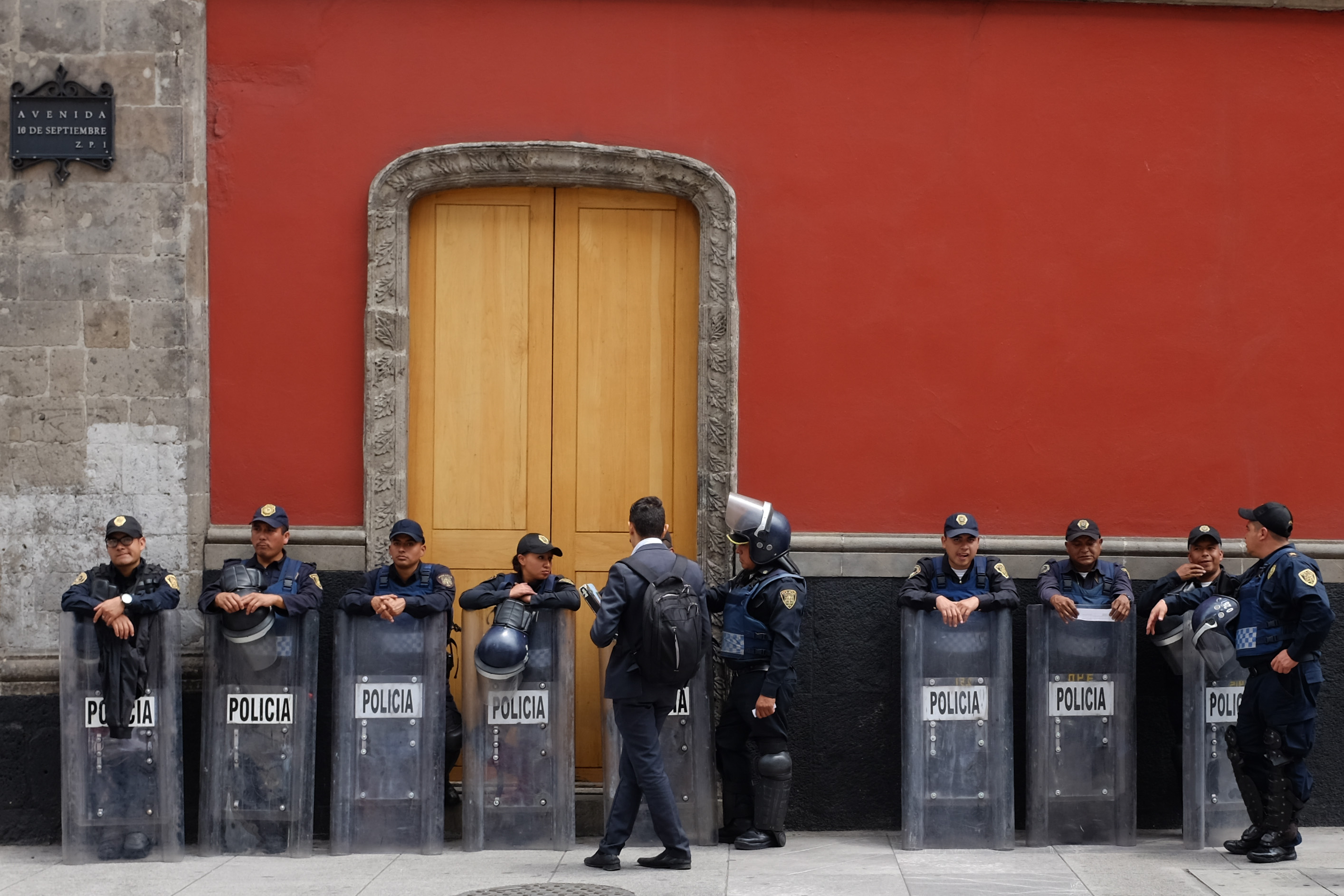 The kids wanted a top, and everyone was happy to show them how to work them.
The city is putting in all new paving stones on the Zócalo in front of the Cathedral, which meant that the whole area was under construction during our visit. Kind of a bummer, as the view from any corner of the Zócalo is beautiful without walls everywhere.
Our little one-bedroom condo. Even when we're out of the Airstream we all end up sleeping in the same room.
Word is passing up and down the street that the cops are coming to shut down the street hawkers. Grab the ropes, throw the bag over a shoulder, and move along.
Nobody is safe when it comes to parking illegally. I love watching the Transit Police sneak up behind cars—even armored trucks—and slap on a boot. This would be the best way to rob an armored truck: get a Transit Police uniform and a tire boot, then nail the driver as he immediately abandons his post and opens his door to argue with you.