Crunch time. No matter how long you take to get ready to go cruising, the last week will be insane.
Our Bum friend finished up our names just in time. I don't know why we waited so long to get those ordered up—it's not as if we were debating on the name.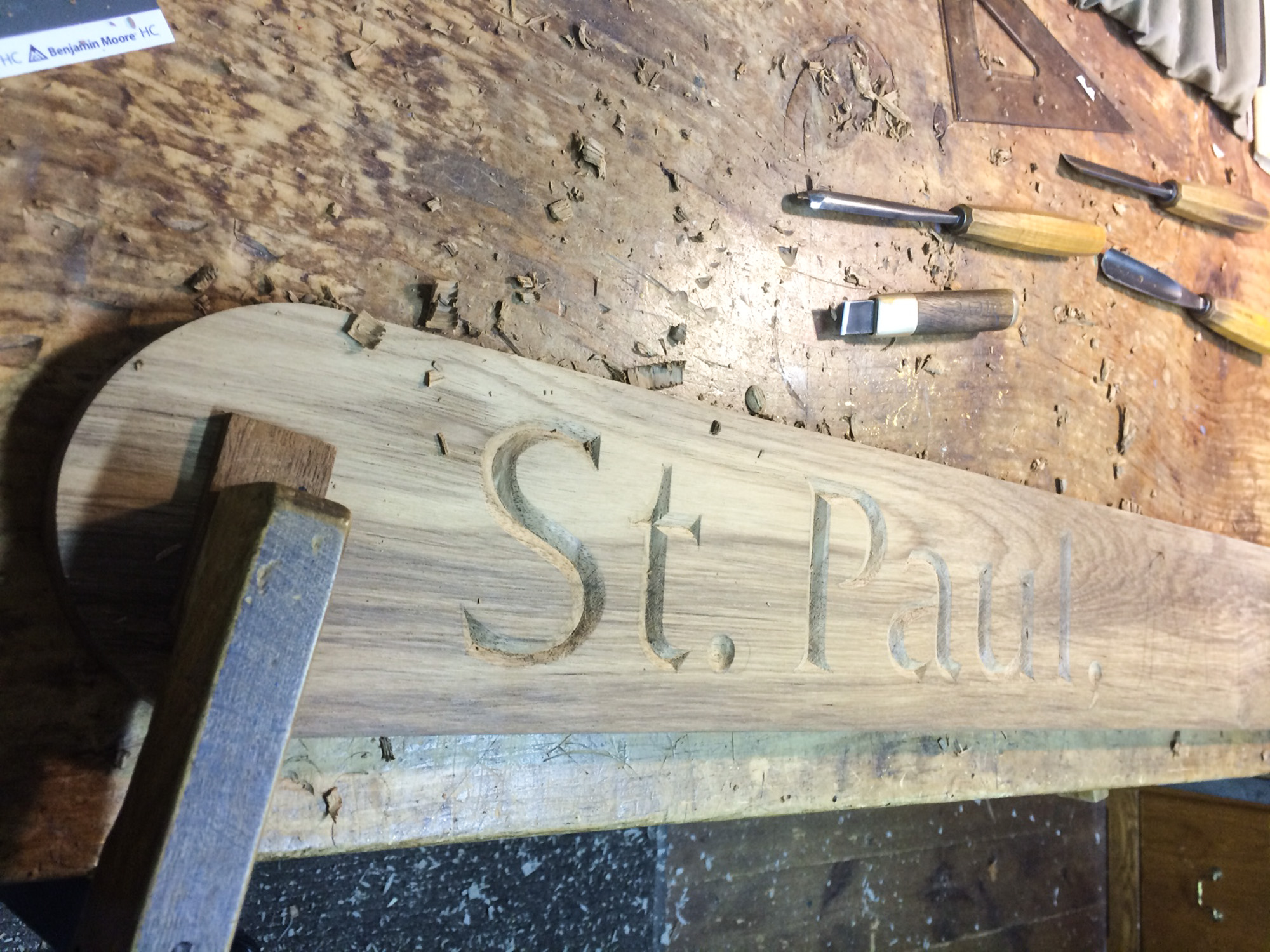 Christmas parade in St. Augustine. This one was over two hours long and ended with the kids having more candy than on Halloween.
His spelling is really coming along.
Lowe built a washing machine to help out with the chores.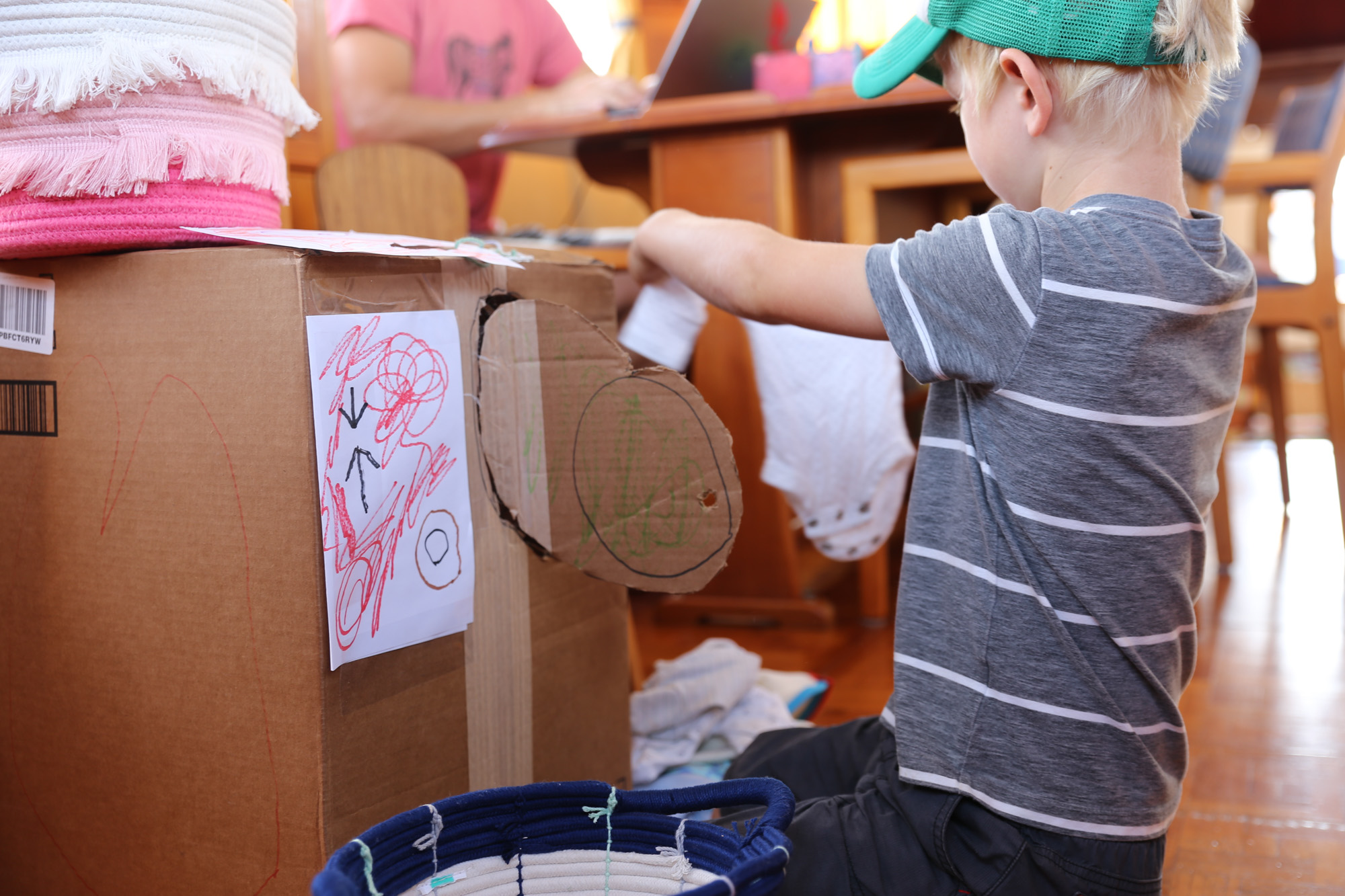 Sunset view from the restaurant on the other side of the river.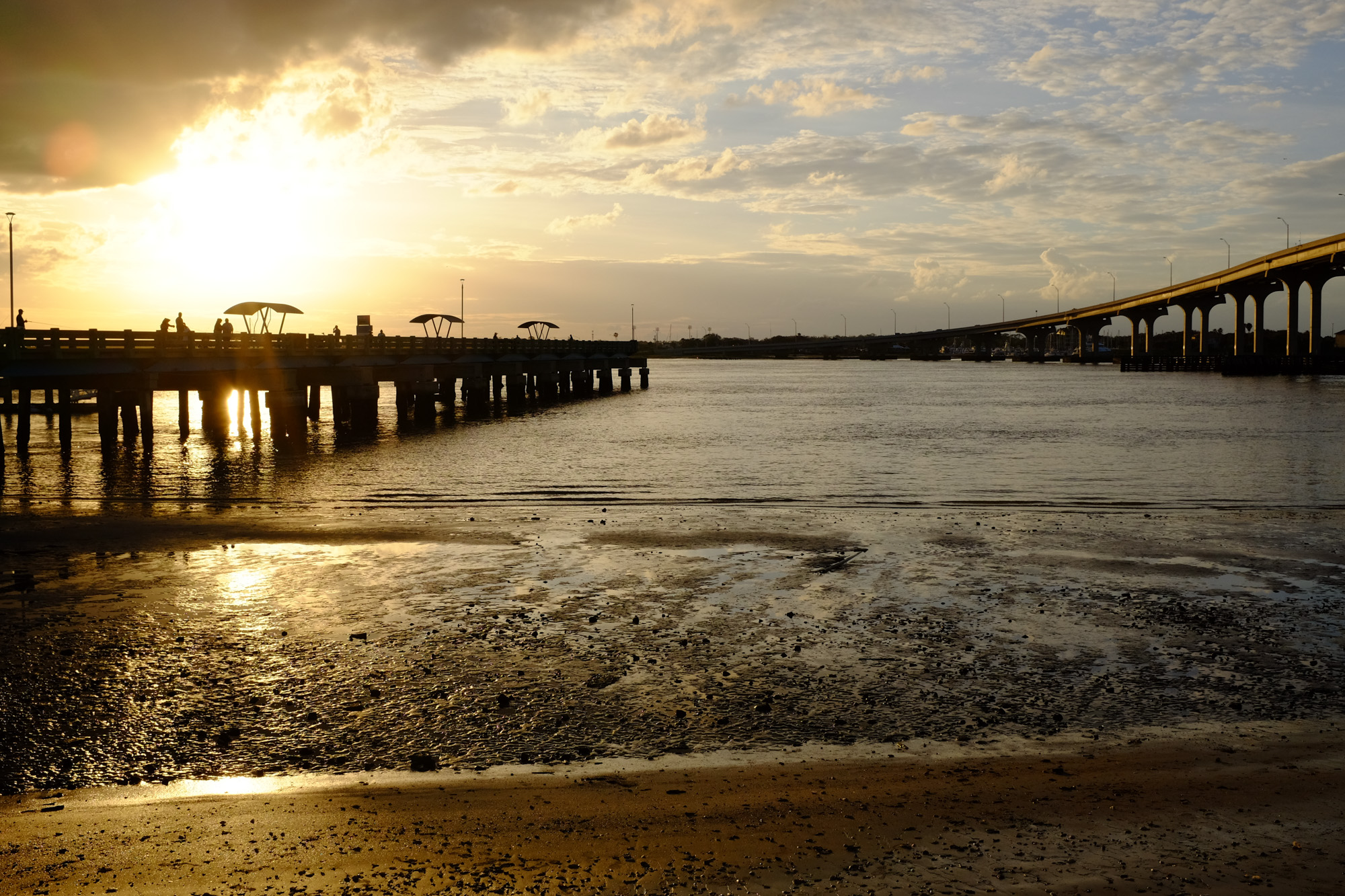 Impromptu banjo pickin' lesson from Bum friends who dropped by.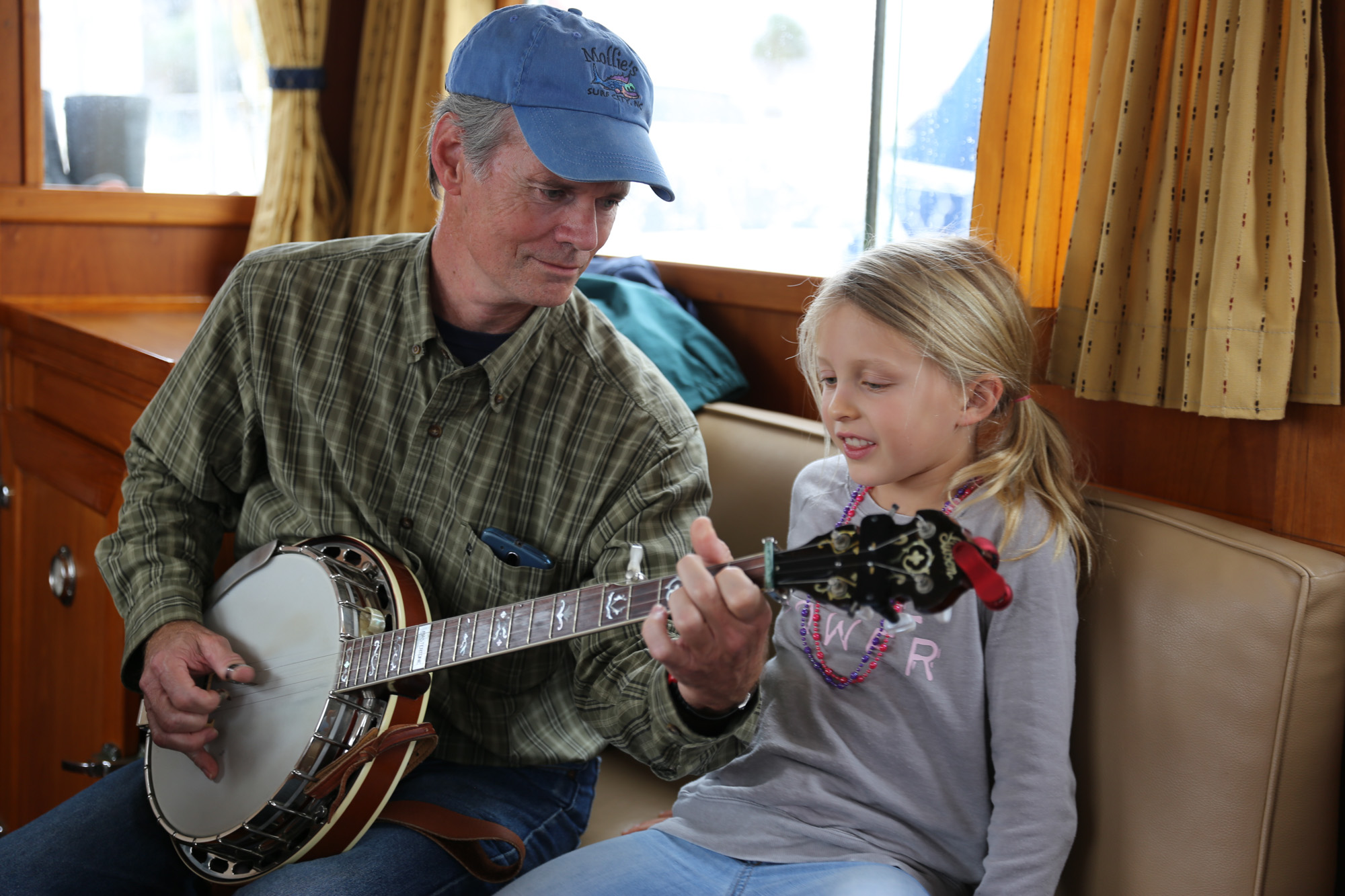 Kid's bathroom is done. A little sanding, fresh coat of paint, some varnishing in the shower, and we're good to go.
A friend gave us this. I was gone at the time of creation, and by the time I got home all that was left was a gingerbread man, with no candy and only a tiny smear of frosting on it.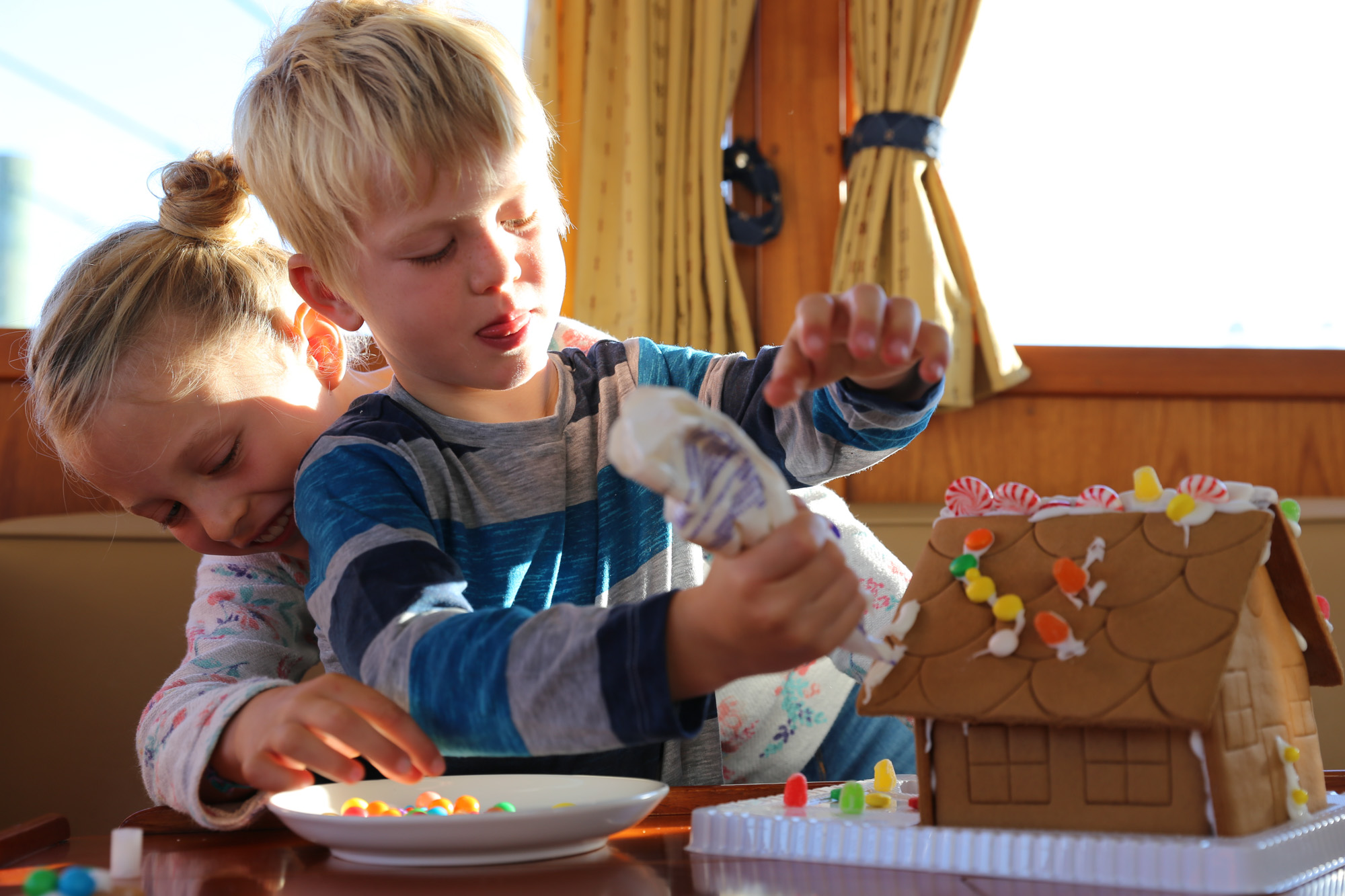 A gift from Aunt Katy. The fairies were quite impressed with their new home.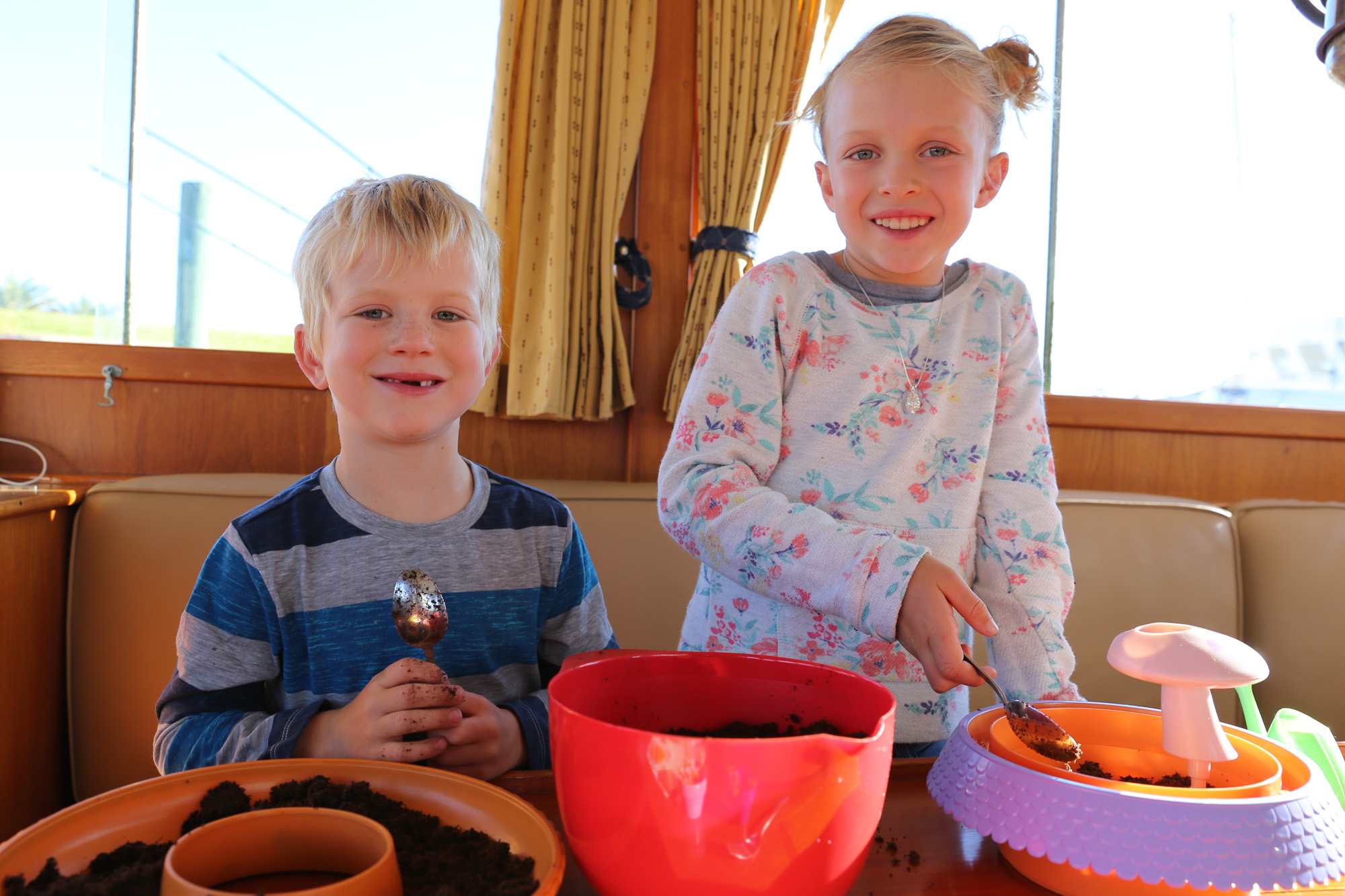 Intense concentration.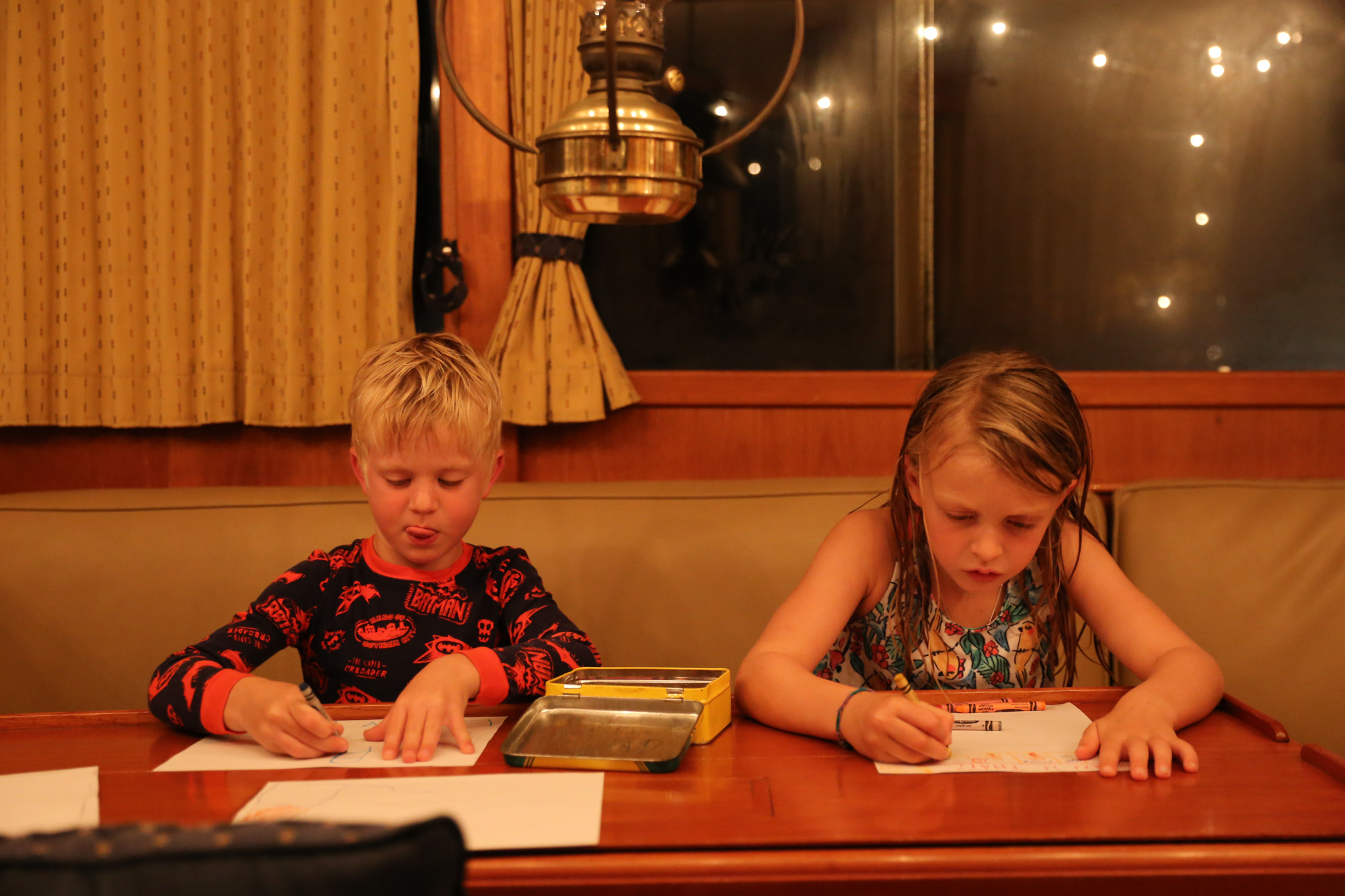 Everybody loves a beach. Even three burly guys can't resist selfies in the sand.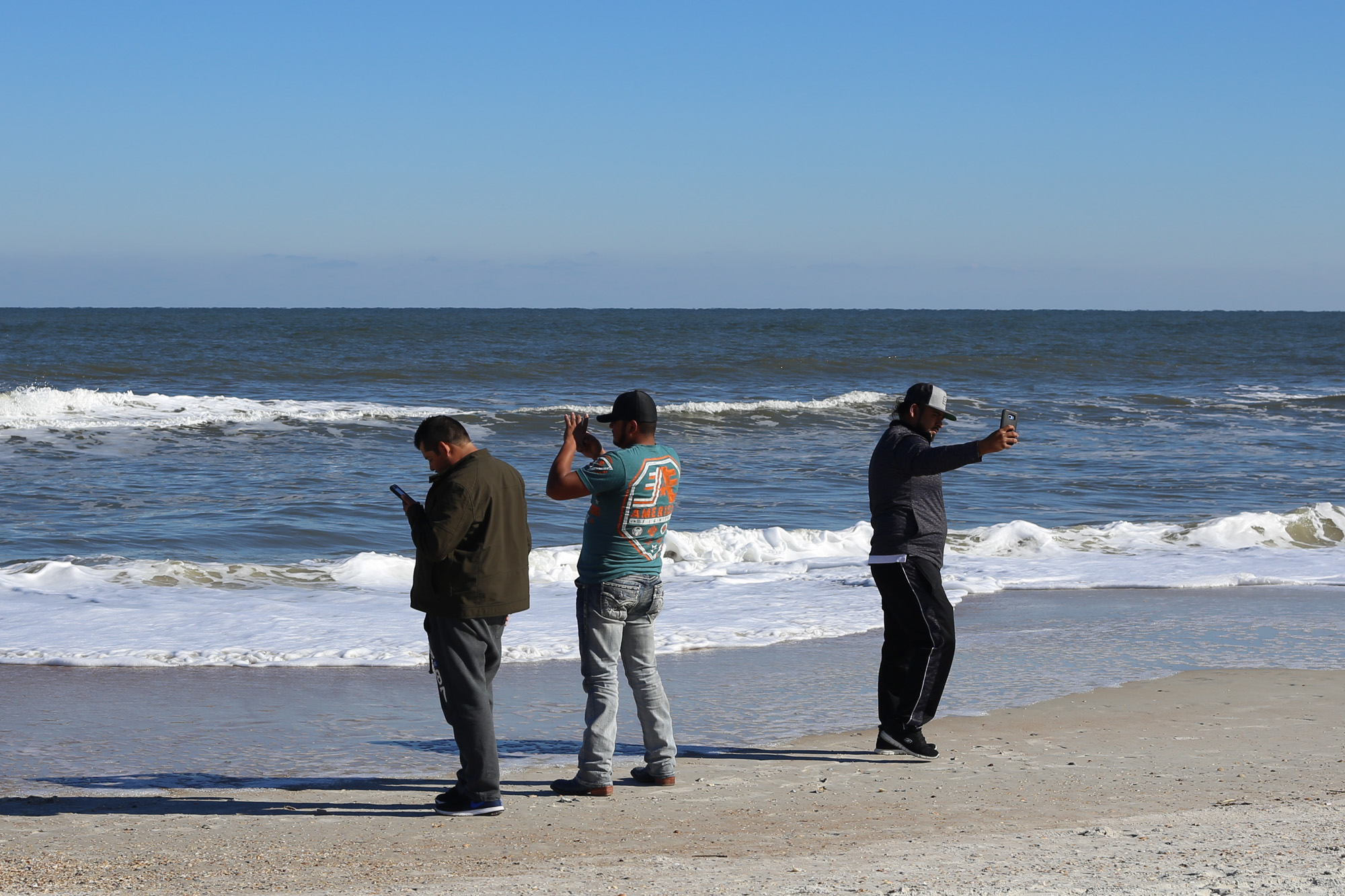 Lowe has turned into our kid who is best at quiet imagination play. With a car, and this mat, he'll spend hours—all we'll hear are cars screeching and people talking.
Boy being a boy. There were two boat hooks on the boat. We're down to one. There are old abandoned crab traps everywhere, but they are heavy, so Lowe would extend the boat hook all the way out and use it as a lever against the edge of the dock. That's what did this one in.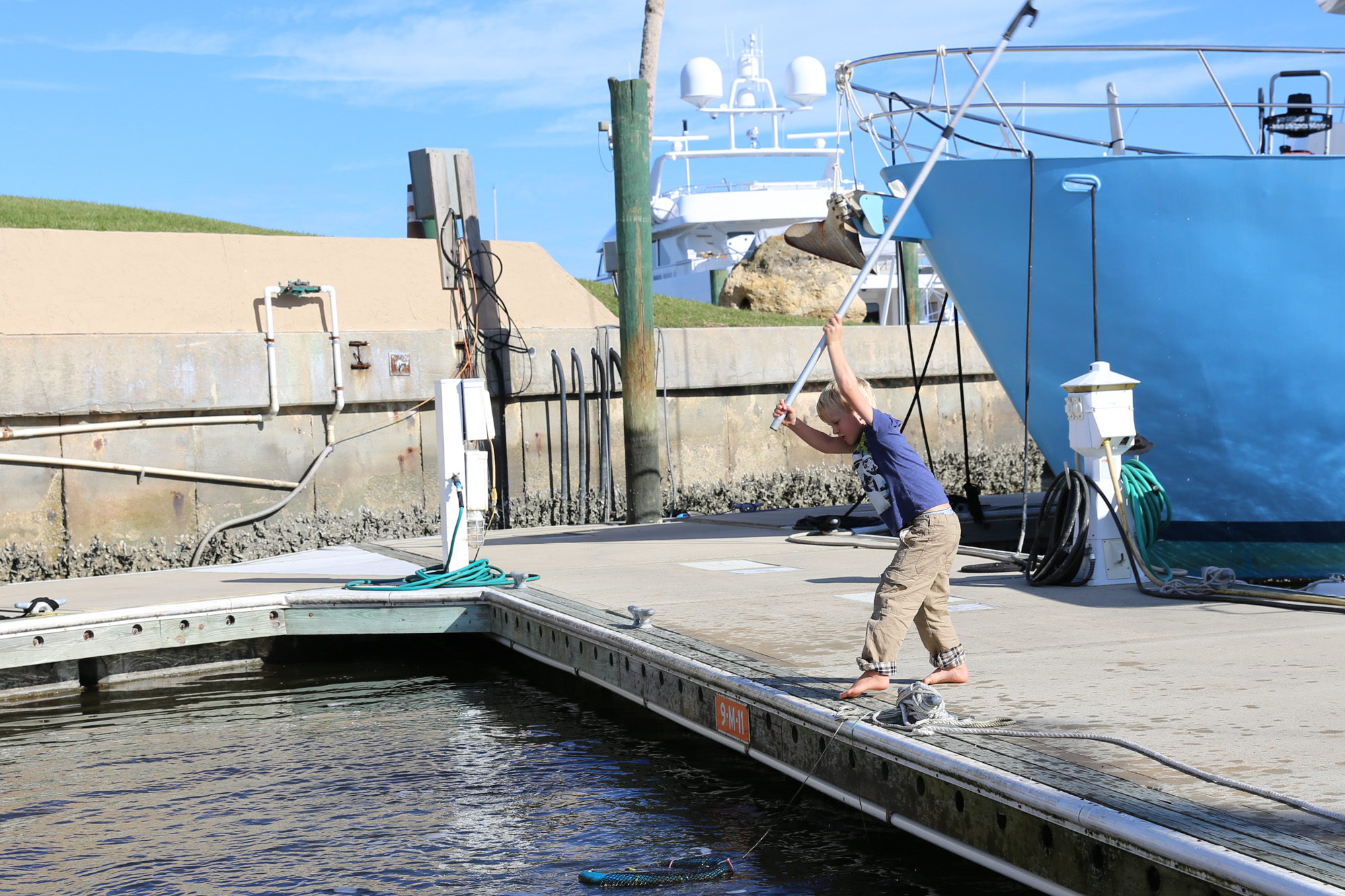 I've been experimenting with different ways to save money on gas.
I really should have known better. Maybe I did, actually, and just didn't want to face it. We put the dinghy in the water three months ago, and have used it almost daily, but that didn't stop the growth. Scraping this clean was an all day job.
Loading  the dinghy back onto the boat for the first time was a family affair.
Two days until departure. I honestly don't know how anyone ever goes anywhere if they don't just set a firm date and force themselves to stick to it. The last week was non-stop work around here. Ali handled all the shopping and kid wrangling, while I worked on finishing up the watermaker, installing boat name plates, and getting a depth finder to work.
Ouest made shell necklaces for the fairies we were leaving behind.
Somehow Ali has found room for everything. Our bed would look like this during the day, and by night it would all have magically disappeared. Coinciding our departure to fall at the same time as Christmas and a bunch of birthdays didn't make things any easier.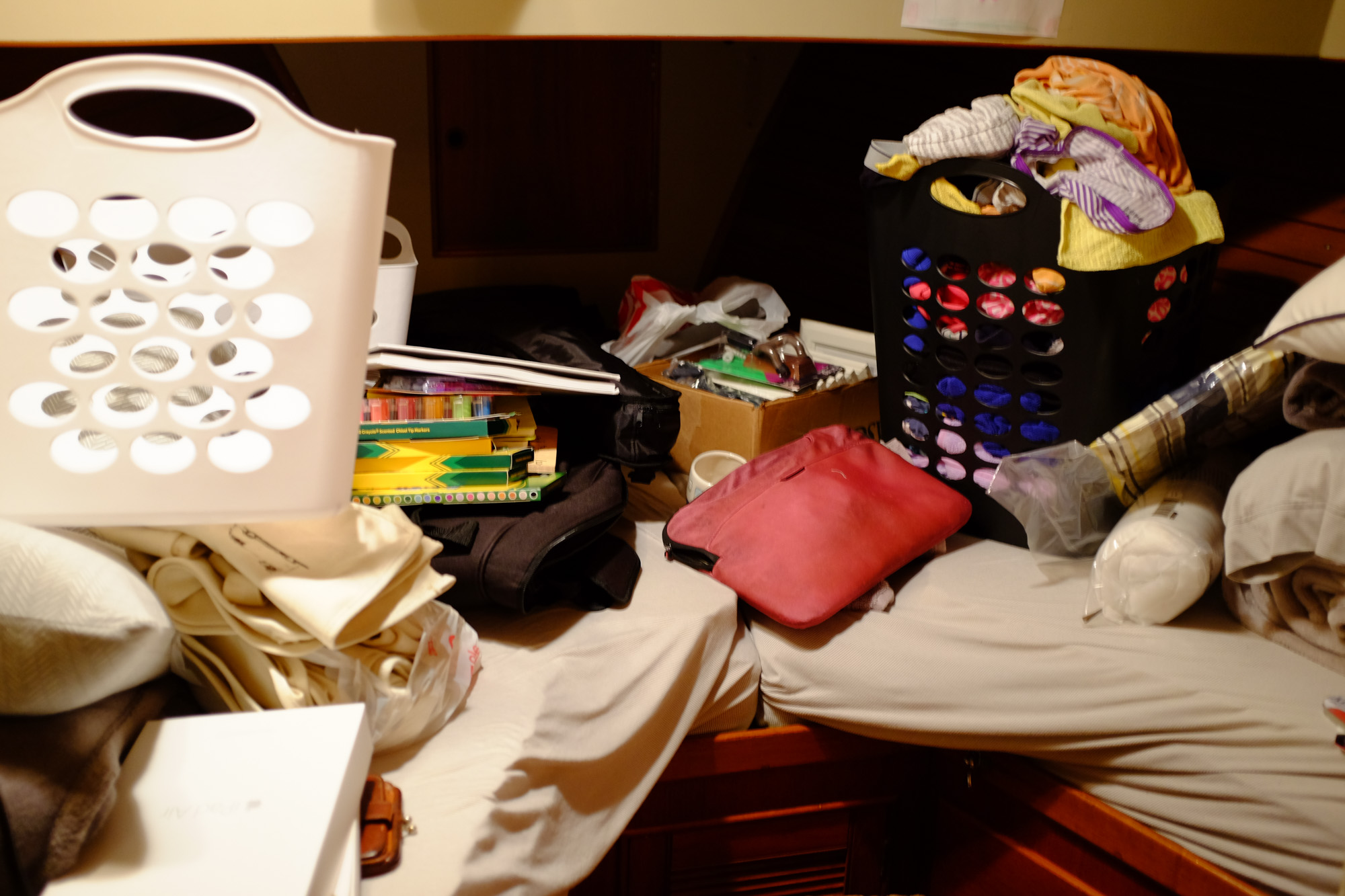 My engine compartment didn't look nearly as neat and tidy as I would have liked either. It was a mess until around midnight on the day of our departure.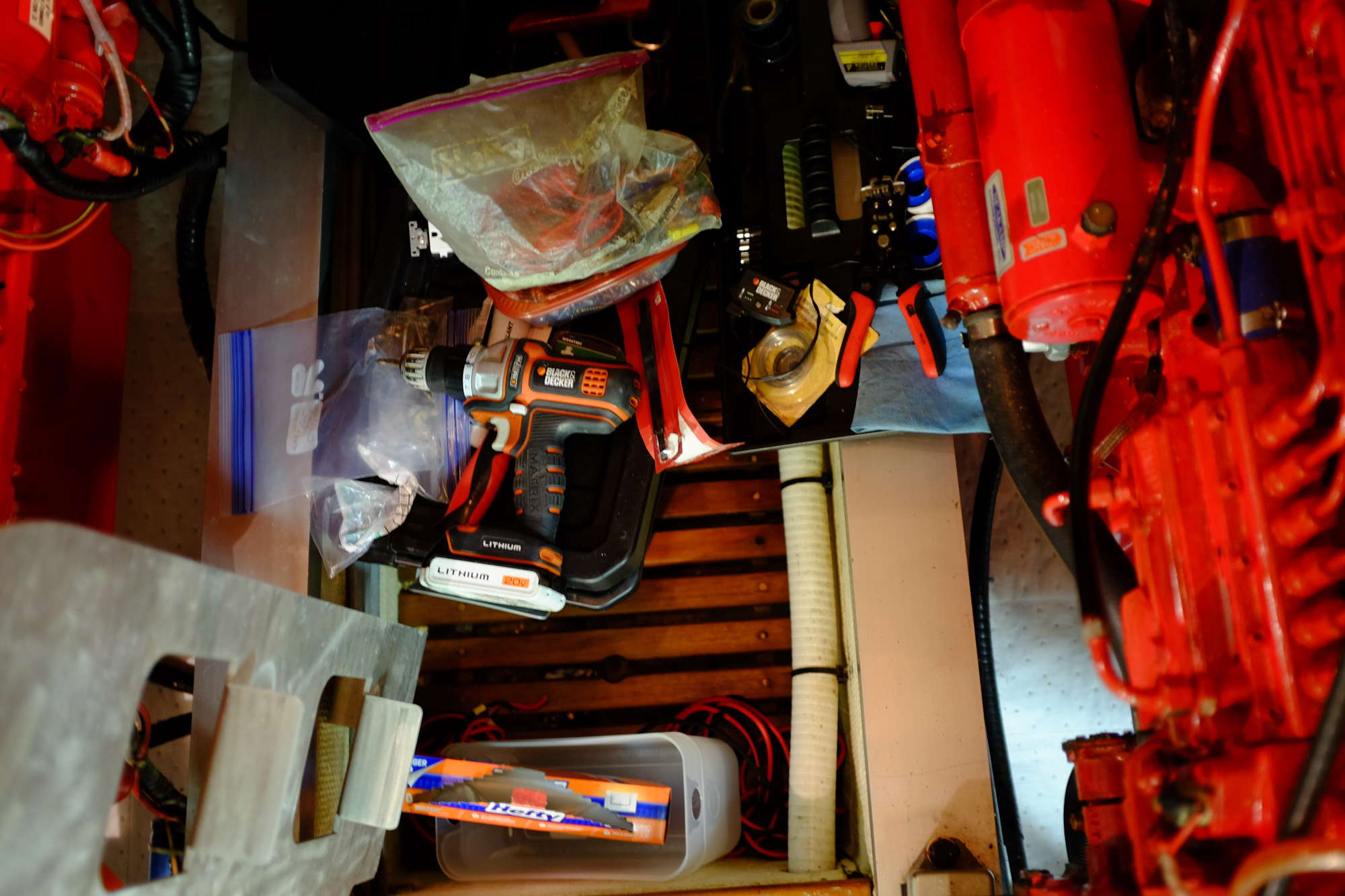 And…we're off!