A lot of people who visit Mexico City stay in the outlying neighborhoods, but we always prefer to be right in Centro. We walk out the door and are immediately surrounded by interesting history, food, architecture, and people. After a couple of weeks in big cities we start to pine for our home back on the road, but for a little while the stimulation of a big city feels fun and exciting. Always nice that we can get that mix in Mexico.
This picture makes me think that Ouest is going to be taller than Ali by the time she is ten.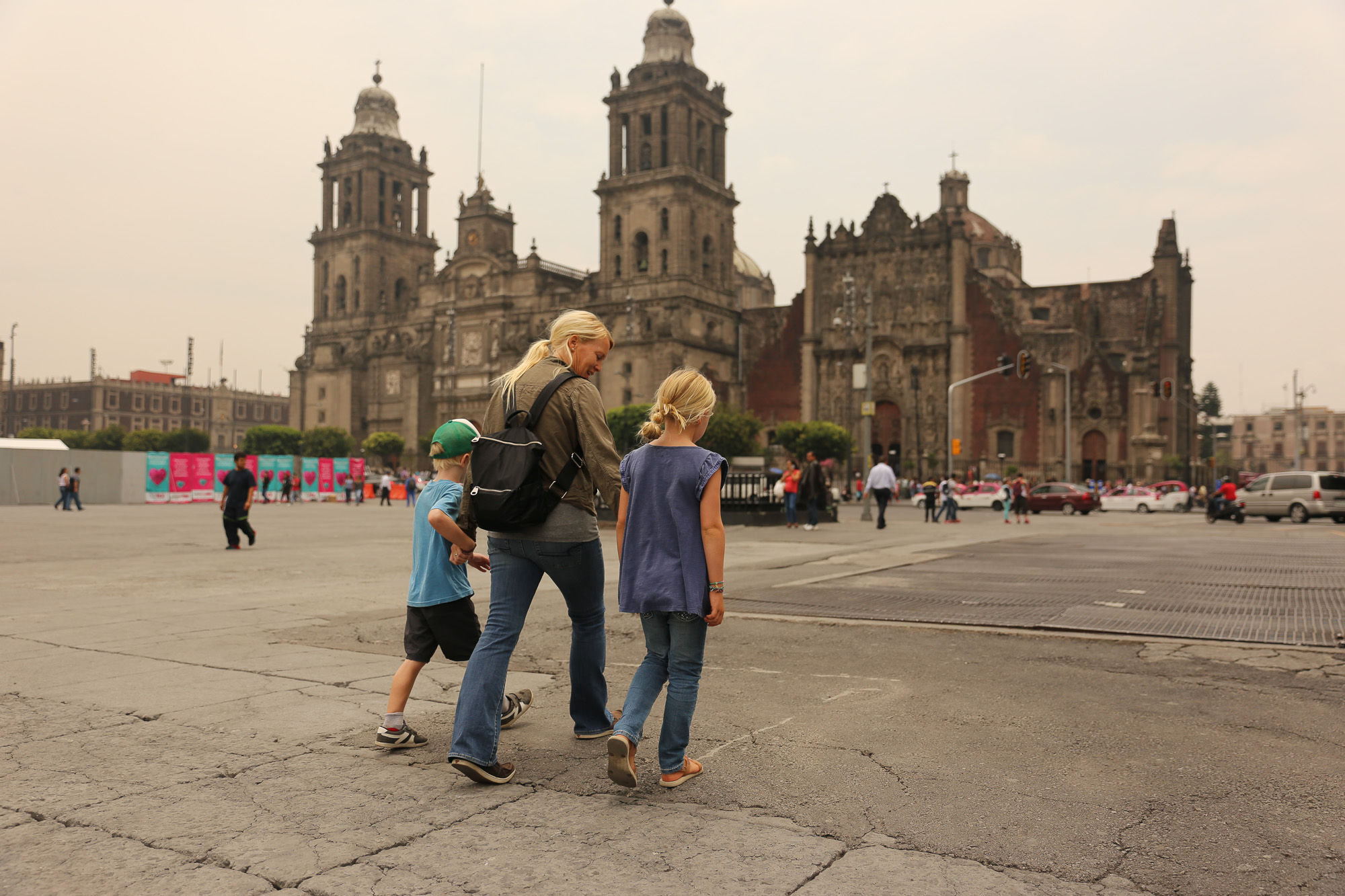 Templo Mayor. Digging up amazing temples covered by the Spanish. Makes you realize that history doesn't really have to go back too far. In the grand scheme of things it shouldn't be too much longer before someone comes along and razes the Christian temples.
For just a couple bucks we got to go see an exhibition of Picasso and Diego Rivera. The kids are already pretty familiar with Rivera, but this was their first introduction to Picasso. There were a few questions.
Rainy season kicked in a few days after we got here. Every afternoon there is a good cleansing.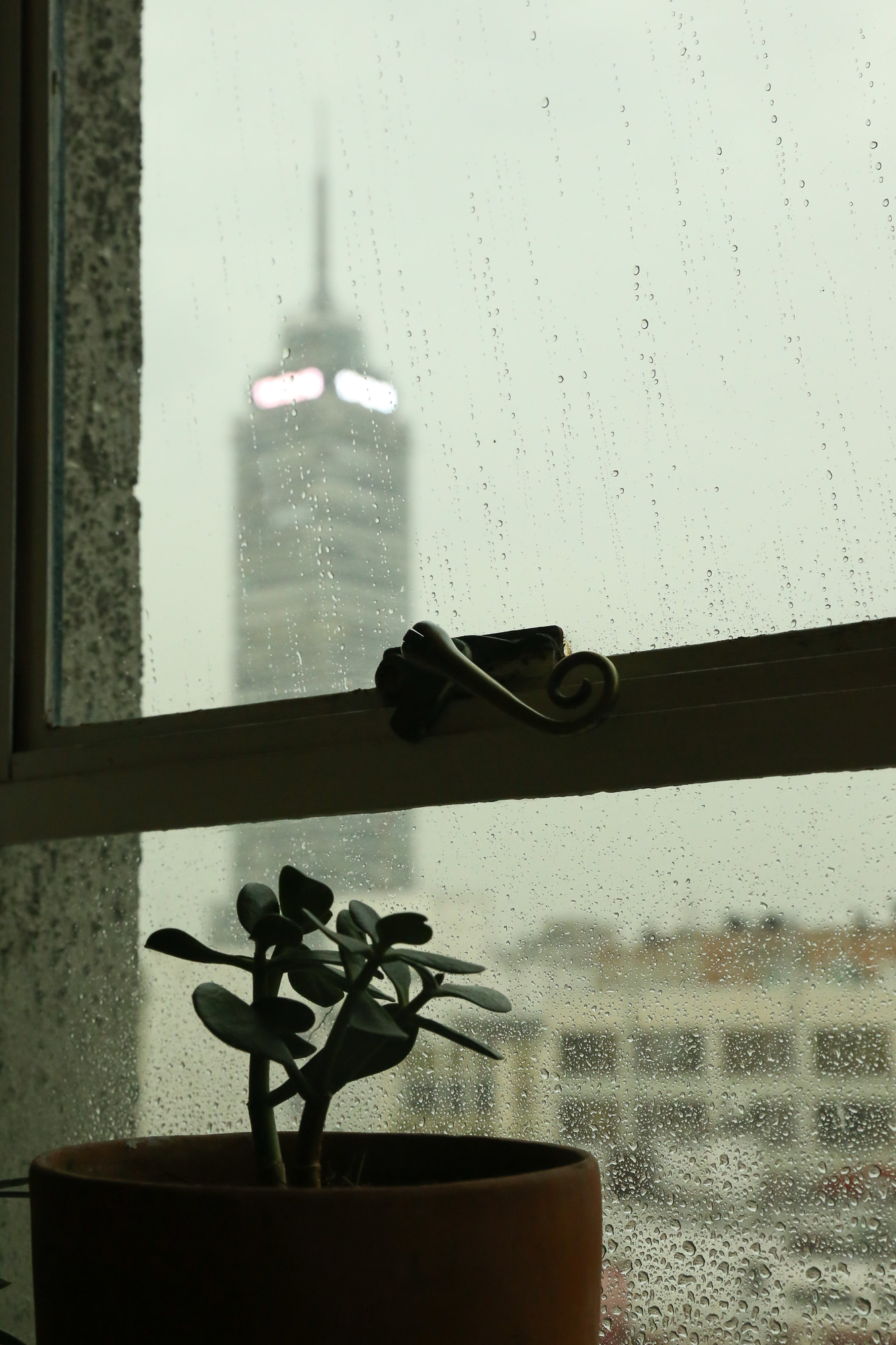 Lowe lost a tooth, so the kids built a fairy house to put it in. There, some small snacks awaited the tooth fairy, who left behind 20 pesos and some candy.
No visit to Mexico City is complete without climbing around on the roof of The Metropolitan Cathedral of the Assumption of the Most Blessed Virgin Mary into Heaven. We love that name. We're always amazed that they let us traipse around on the roof of a 400 year old church.
All the locals know what this box is. You can't believe the crowds inside Pasteleria Ideal.